"None of us had any idea that it would turn into what it did and that it would put Seattle on the map - in a way that changed everything."

Nirvana. Mudhoney. Soundgarden. There is no story of the niche scene the music world has come to know as 'grunge', without detailing the history and involvement of independent label Sub Pop Records. Founded in Seattle in 1988, all of the artist's Sub Pop first built their reputation with found a common ground in embracing the heavier side of rock, an emotional, distorted guitar-driven sound, which slotted into its own non-conformist space between hardcore metal and the evolving post-punk scene of the late 1980s.
Thirty-five years on and the label is still one of the best indie music labels operating. Representing beyond the 'grunge' sound, Sub Pop has sought out some of the most unique artistry to carry on their non-conformist attitude, maintaining the integrity of the label, creating music that is built to last. As its prestigious roster continues to grow we have enjoyed watching Sup Pop become one of our most well-leafed through and popular label offerings of all time.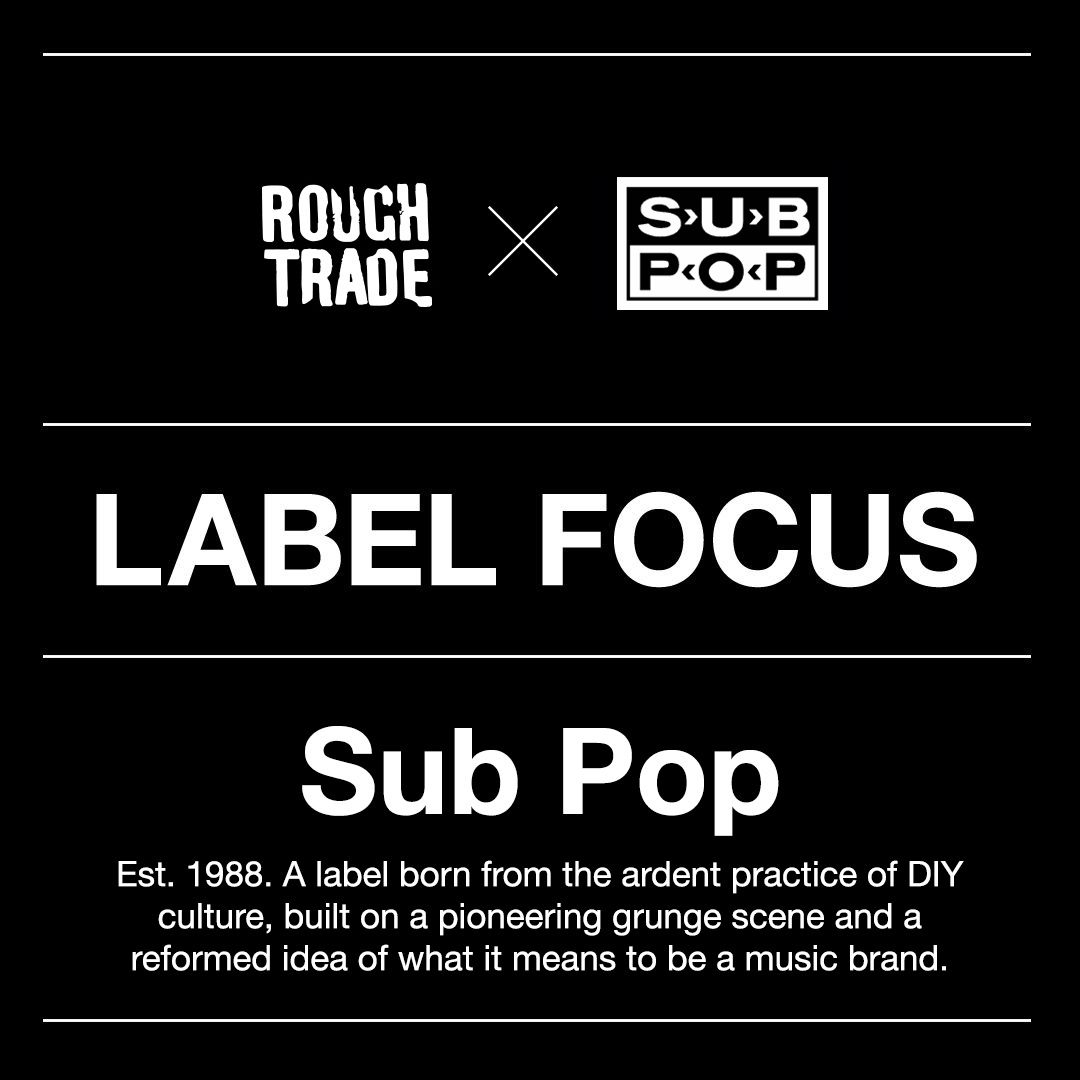 Sub Pop Exclusives
Essential Edition Vinyl
In celebration of 35 years, we're thrilled to welcome a shiny new set of brand new Sub Pop Exclusive Essential Edition vinyl reissues. Revisiting seminal albums from Sub Pop greats, browse/buy records from Nirvana, The Postal Service, Orville Peck, CSS and Sunny Day Real Estate.
Rough Trade x Sub Pop T-shirt
Look cool AF in our collaborative tee, celebrating 35 years of friendship. Available in a range of sizes in black, or white.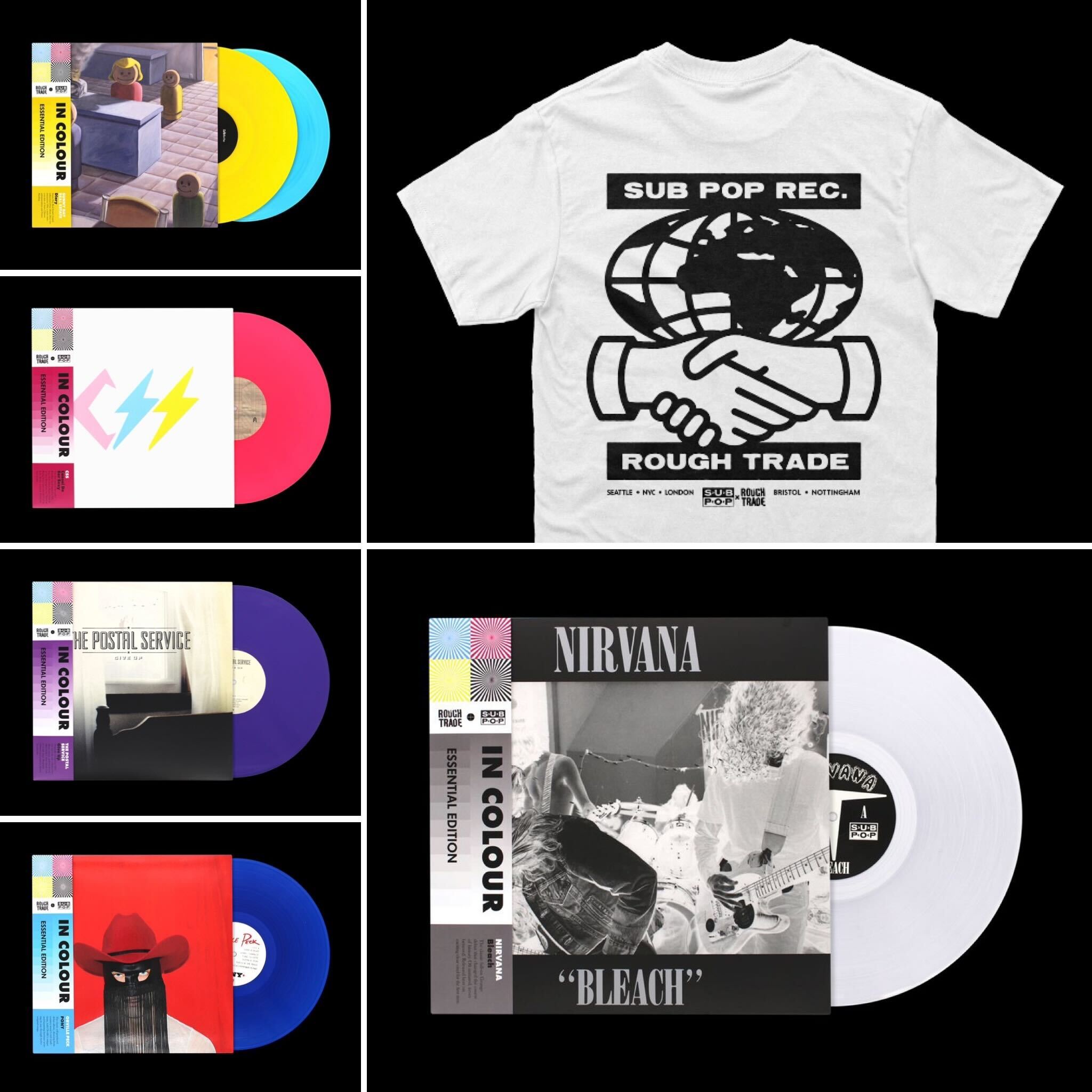 We also have special pricing (for a limited time only) across select titles in the label's catalogue in store and online.  
A full to bursting discography, covering some of the best to do it in indie music. Browse Sub Pop's impressive catalogue, now with up to 30% off, including titles from Weyes Blood, Low, Rolling Blackouts Coastal Fever and Mark Lanegan.
---
An inside scoop on the label's rich history, we speak to legendary Sub Pop CEO Megan Jasper about the Seattle sound, operating as an independent label and the passionate team working behind the scenes of the label's success.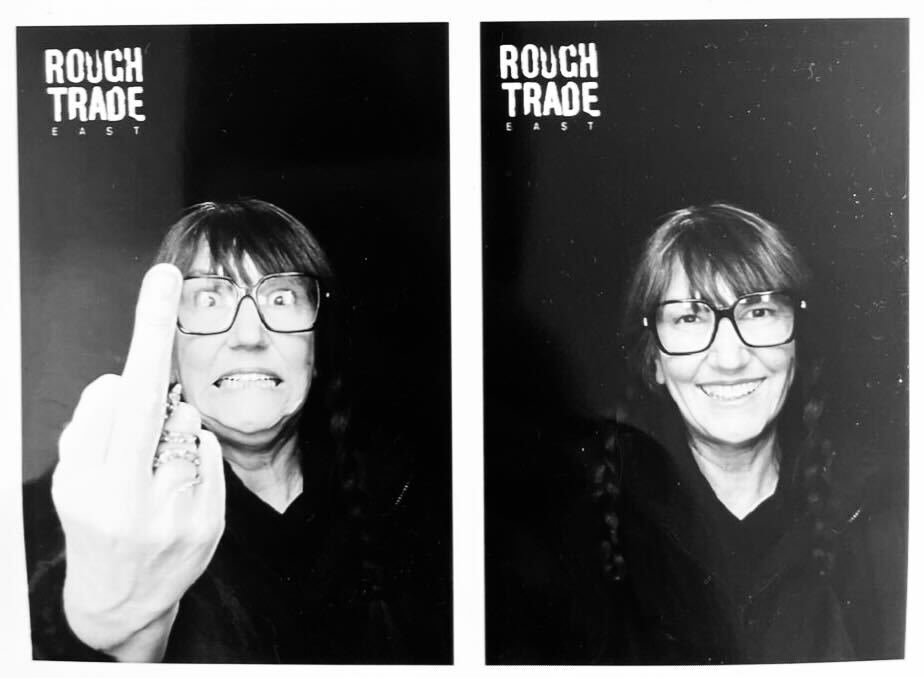 Your journey with Sub Pop started as an internship in 1989, not long after the label's inception. The label devotedly represented the Seattle scene, which at the time was heavily overlooked. What initially drew you to joining the label and did you anticipate its success in putting Seattle on the map?
The thing that drew me to Sub Pop was for sure the bands. I loved Nirvana, I loved Mudhoney, I loved TAD. I really liked the music they were putting out and the thought of just being around like-minded folks. At that time it just felt like weirdos and it felt really comforting to me. You know I look back now and I know it's not just that we were weirdos. We were people who had similar values and similar musical taste. Whether you were an artist in that scene or just someone who loved music, it was mostly just super creative people. It felt really fun to just be in an environment like that. The offices were insane, there was so much weird energy, exciting energy, and musicians coming in constantly. It was such an amazing place to meet people and you met people constantly. Seattle was such a small town, so it was really cool.
The interesting thing was that it felt like the Seattle scene was really huge at the time, even when those bands hadn't become huge. It felt like there was a spotlight on that city and Seattle really was being put on the map. None of us had any idea that it would turn into what it did and that it would put Seattle on the map - in a way that changed everything.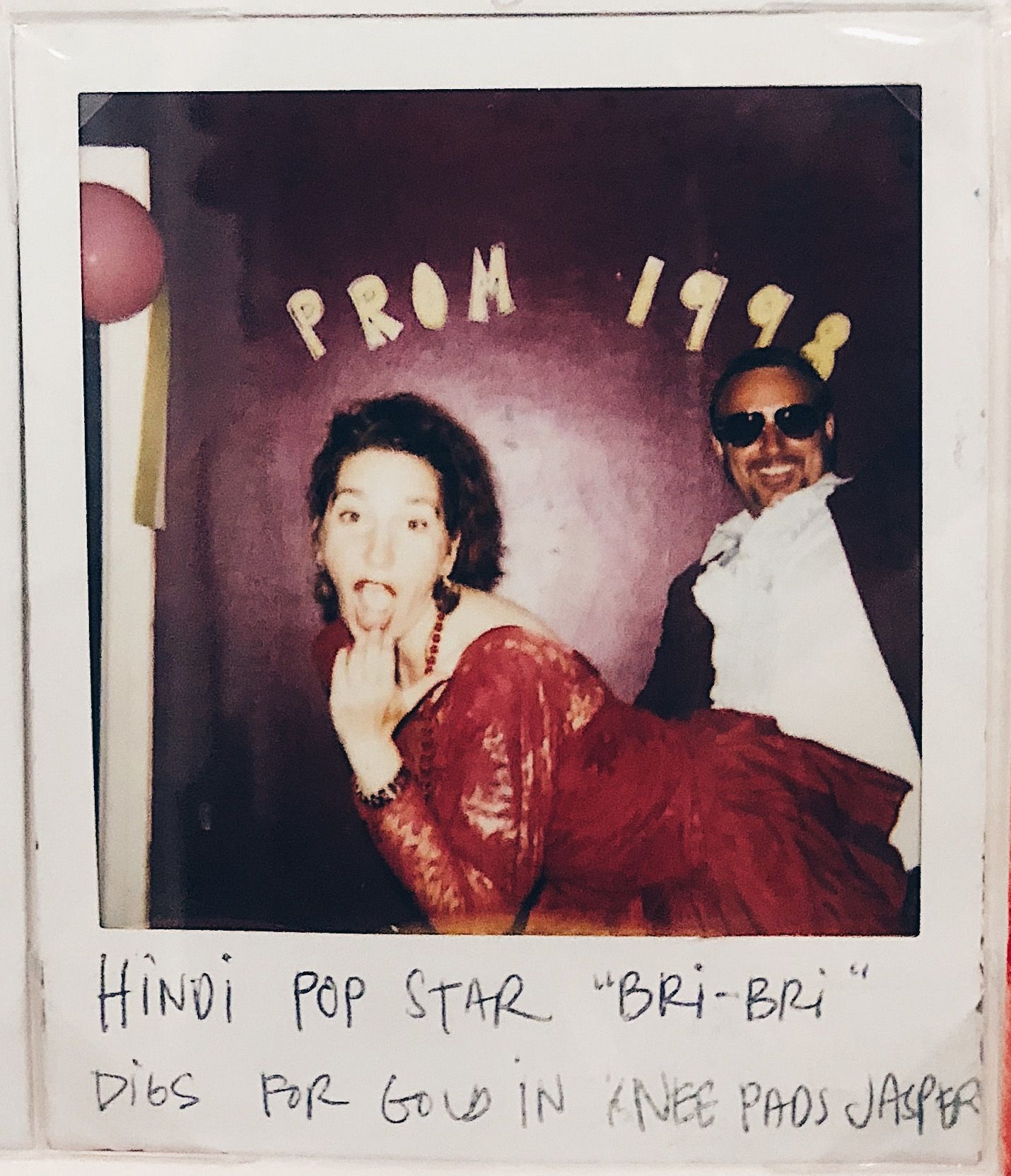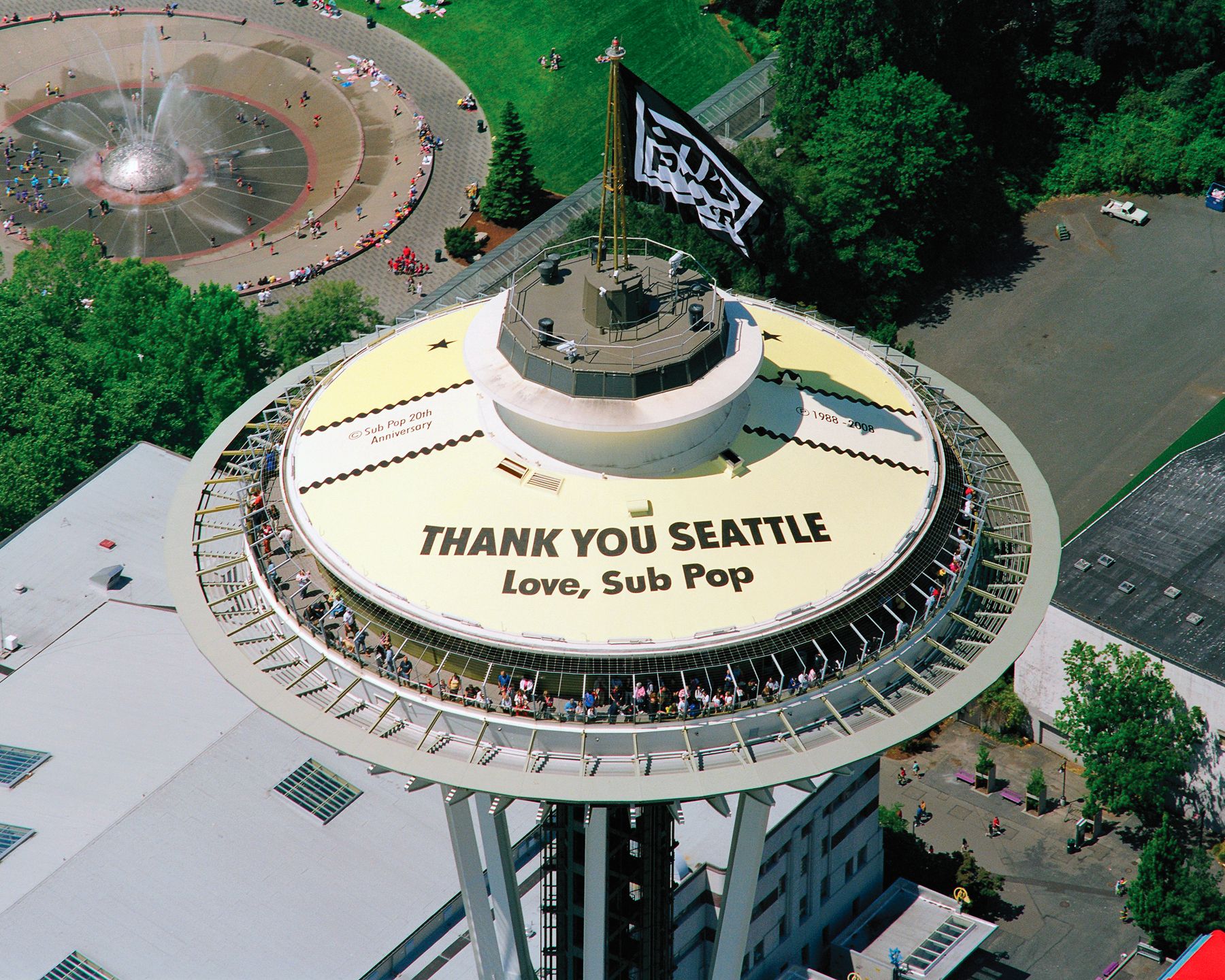 In the same year of starting your internship, Nirvana released their debut album Bleach, full of emotion and heavy riffs, Bleach became an early example of what would later labelled the 'grunge' sound. Many people at the roots of the scene explain that the grunge label has always felt quite contrived. How would you describe the true Seattle sound or the sound of Sub Pop?
At the time, I never would have thought there was this specific Seattle sound because all of those bands sounded so different. With time, when I look back now, there were similarities.  The bands that sounded radically different to me, when I go back and listen now I can hear the thread that ties them all together. I think some of that thread consists of an attitude or feeling, or just kind of angst, that wanting or needing more than what life seemed to be offering people. Beyond that, there were so many members of bands who played together. It wasn't uncommon for one drummer to play in another band. There were musical ties which really created that sound. It just felt like there was that music was kind of slower than some of the other music around in other cities. And heavy. It was slower, it was heavier, and there was a darkness to it. But there was also a humour too.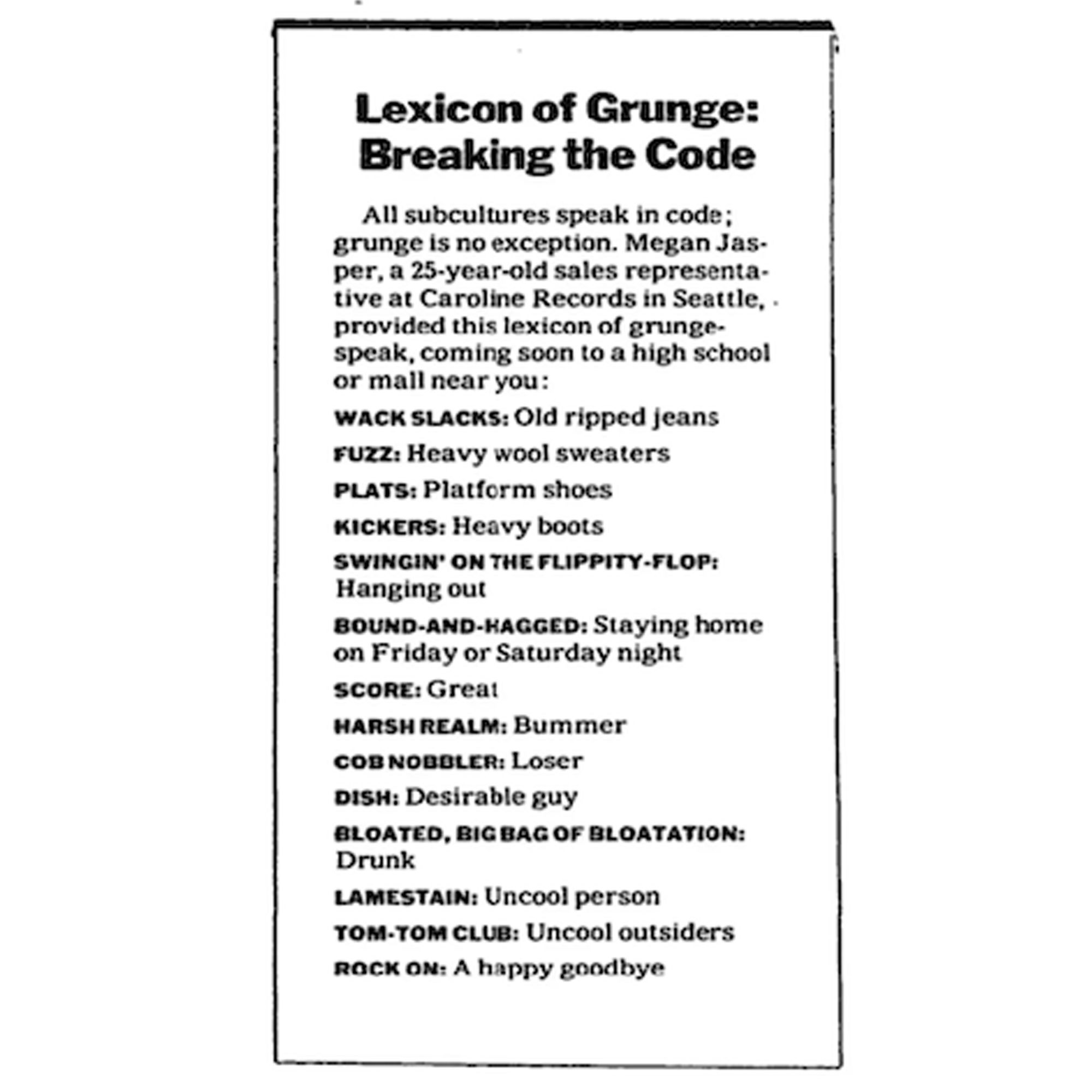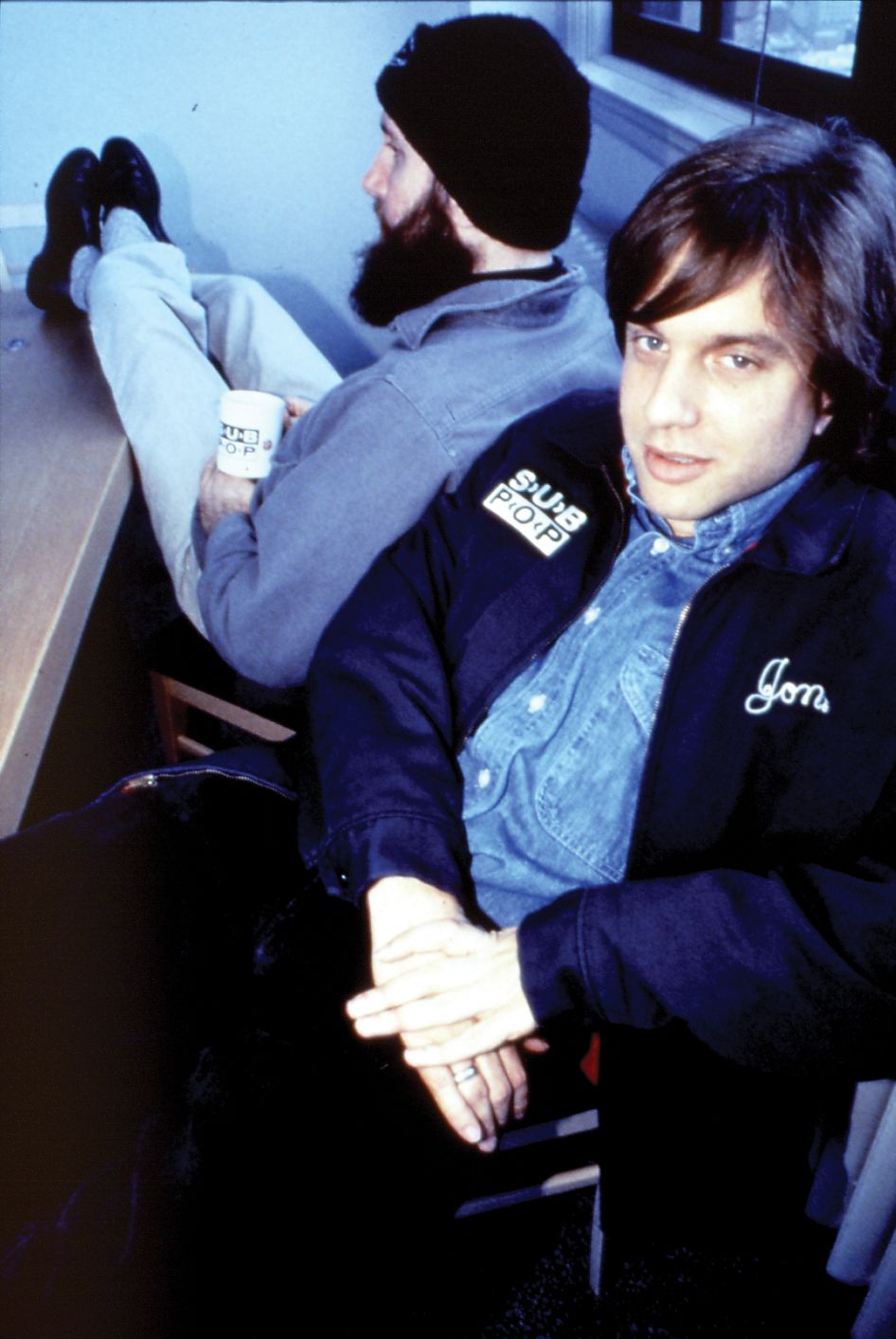 Bruce Pavitt and Jonathan Poneman grew the label's image from a fanzine focused on independent record labels and lesser-known underground bands in the U.S., for example, the early Sunny Day Real Estate, The Postal Service and Mudhoney. As it has developed, Sub Pop has navigated the mainstream and now represents artists from further afield such as Orville Peck and CSS. How has the label maintained its original ethos, is it just a case of investing in artists you truly love?
This is exactly still how we run things. More than anything we just have to love the music they are making and also feel that they are wonderful people that we can work really well with. We want to know what they want to achieve and what their goals are so that we know that we are able to help them reach those goals. If their goals are so wildly off from what we think we can do, we just won't be a good partner even though we love their music. We want to make sure that what we are able to do is aligned with what they want to do.  Even if it's not just music, geographically from one area. We work with so many bands now, but there still is something that is a common denominator to all of it. A desire to connect and be part of a community.
"They are artists that just want to do so super badass stuff, making killer records, writing amazing songs and sharing them with folks."

So there is always this something that ties together Sub Pop bands, even when they aren't from Seattle?
Yeah. It's an attitude and a way of living. Just choosing a life where you want to create and impact people with your art.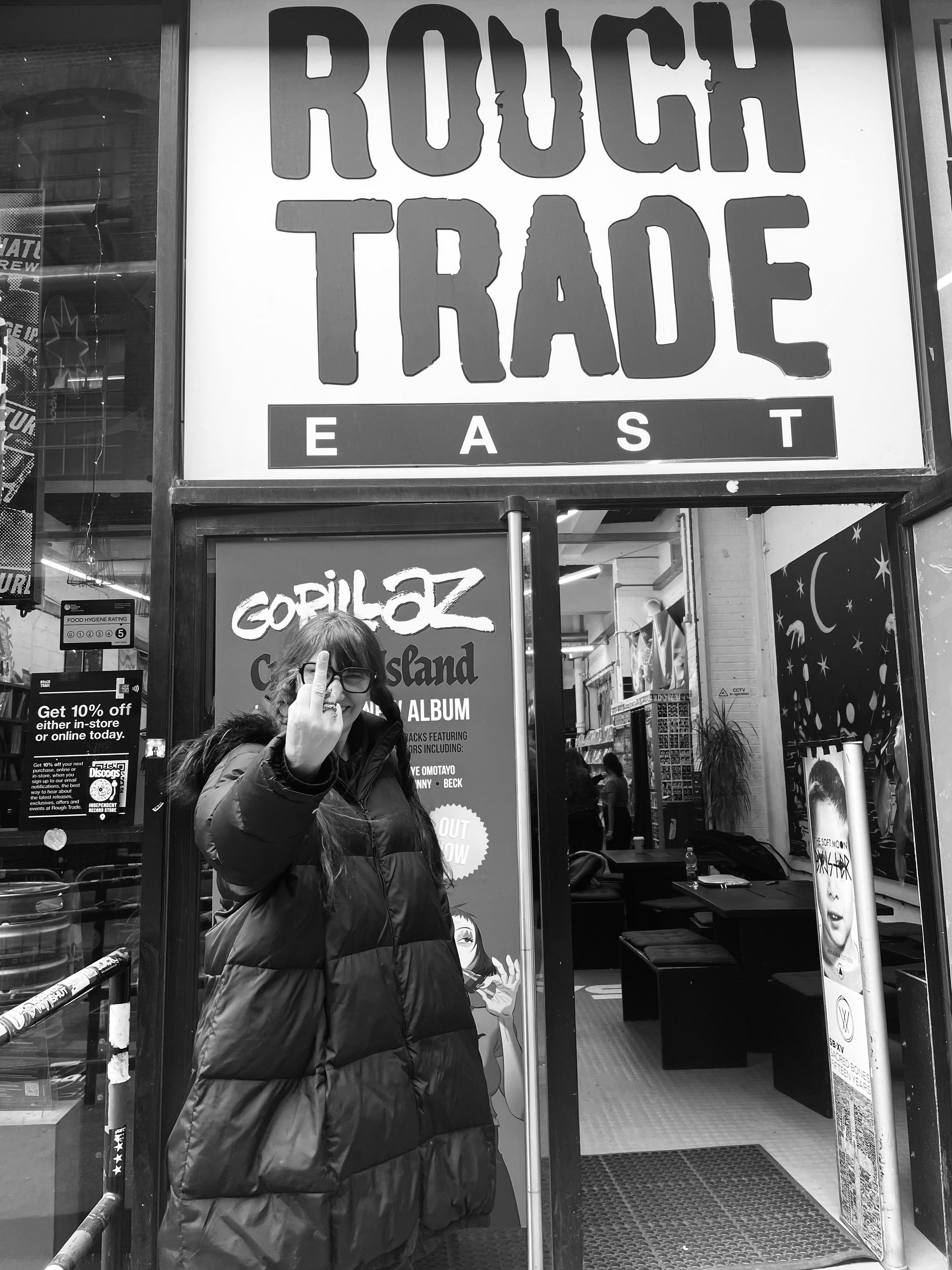 Sub Pop is known for facilitating the rise of Mudhoney, as you describe in your This Woman's Work essay "Sub Pop is the house that Mudhoney built". Would you say the label has always nurtured very close relationships with its artists and can you share any personal highlights from artists you have worked with?
We work so closely with the artists. It's one of the best reasons for working at an independent label. I think we are all like-minded in that way, where the experience of working with the artists is so special. You are working one on one. They get to know everyone at the label, we get to know all of the folks in the band. We are with them for all the big moments in their lives, like when they meet the person of their dreams or when they lose someone, you know. We get to experience life with them and it makes it really really special. It reminds us why we are working for them. We are trying to make their lives better and they are for sure, enriching our lives, by being a part of our weird-ass family.
The highlights are almost always when the artist has that first amazing moment, you know like if they were on TV for the first time when they never thought that would ever happen. It's like there they are, whether it's The Shins or Band of Horses, or Father John Misty or Fleet Foxes. They are on a TV show where their parents can actually watch and go, oh my god, my kid is really doing something significant.
The first thing that popped into my mind when you actually asked about a highlight was seeing The Shins at The Bowery Ballroom. It was a soldout show and they were promoting their second record, Chutes Too Narrow. They were singing a song called Saint Simon. The entire venue started singing along. We were all there together in this venue, we are all moved by a song to the point of wanting to sing it with the band. It was such an incredibly beautiful moment and it's actually a moment I thought of a lot in Covid.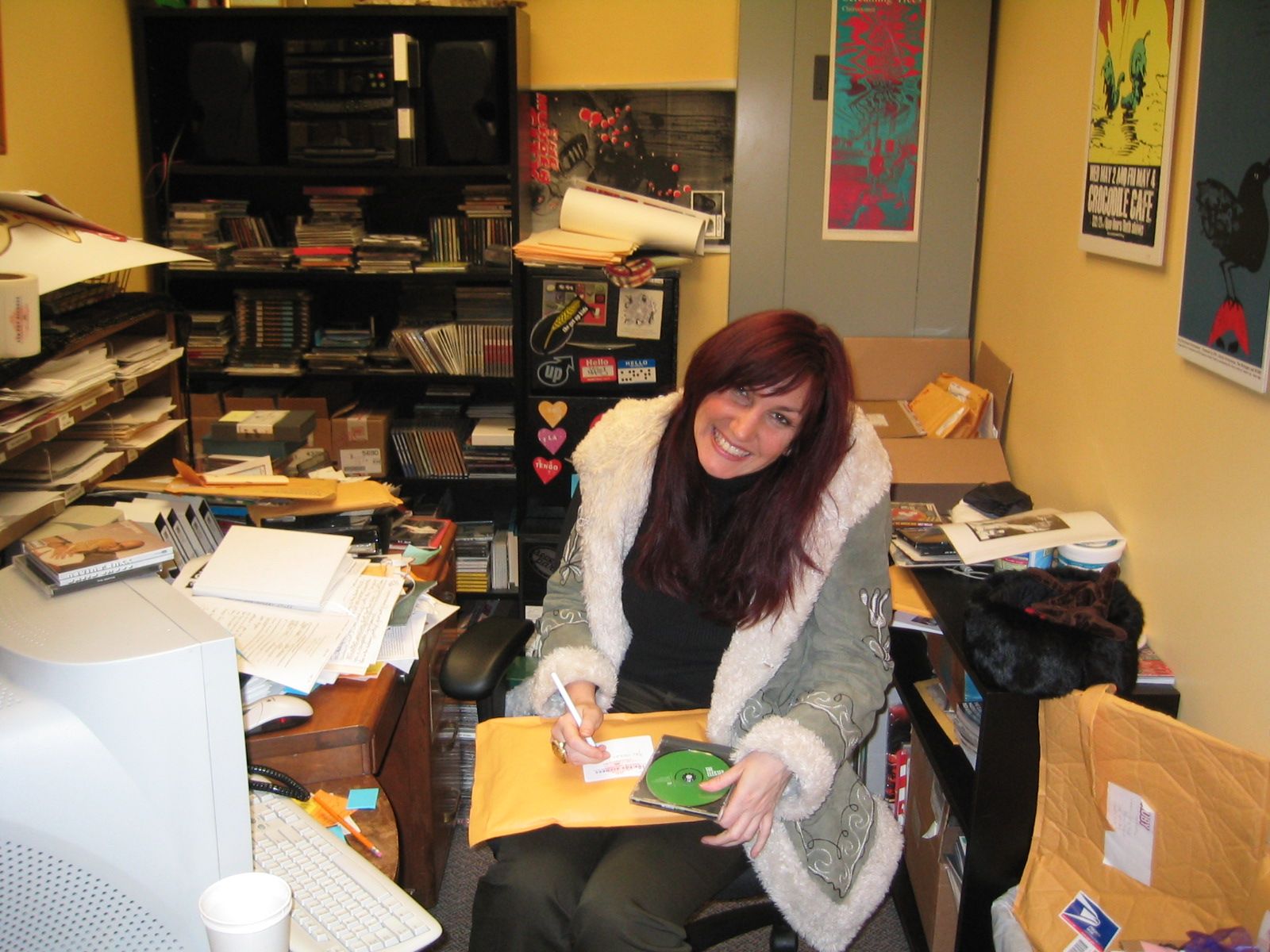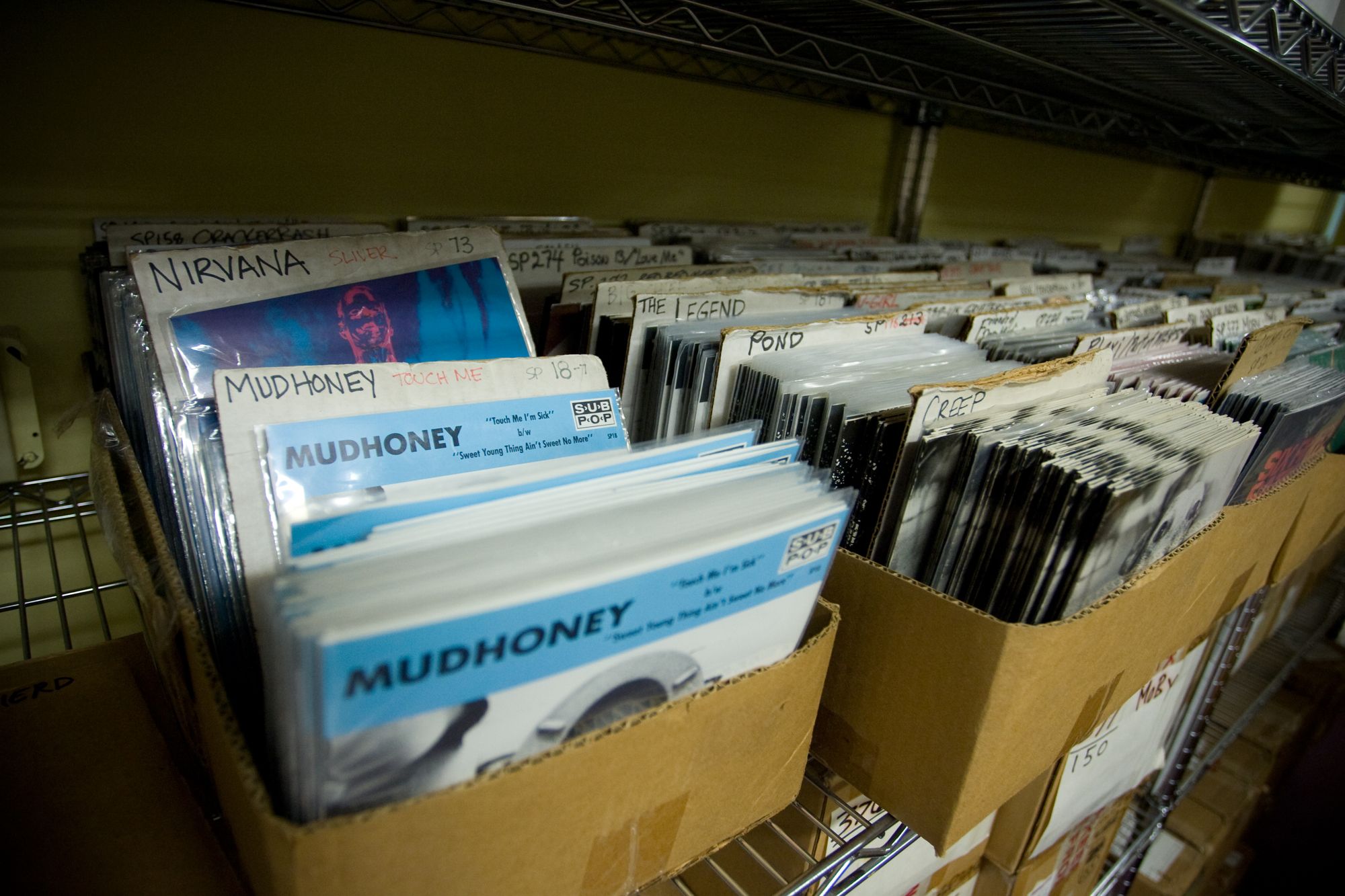 Because of the togetherness?

Togetherness. When we weren't able to experience that. Those are the reminders. Even when we don't know each other well, we are all the same and we are all in this shit together. I had goosebumps. We are moved by a lot of the same things. It felt like a different state of consciousness. I felt very fortunate that my life has gone the way it has gone and that I could experience that.
"It was a moment where you just stand still and you can't believe that this is your life. You feel so connected, in every way. Connected to the band connected to the music, connected to the strangers."

As Sub Pop is set to celebrate its 35th birthday we are very happy to celebrate its wealth of releases on the vinyl format. How has vinyl played a part in the rise of Sub Pop's independent artists and what role would you like to see it continue to play?
I think that vinyl is always going to play a role. When Sub Pop started out we were having vinyl printed on special colours, and it was collectable or limited edition. Similar to what we do now. Those special pieces, it's not just that they have value in that you can sell them and they are worth a little bit more money but they have value in that you can sell them, as they are something special and different. Which is also like a lot of the human beings who come through the doors at Sub Pop. They don't feel like everybody else, there is something special and different and those differences should be celebrated. Vinyl is exactly the same. I think it will always play a role, it's the format that people always go back to. There is something really beautiful about getting a record or getting a seven-inch single, and being able to look at the artwork or feel that paper, and read the credits. Reading the names of the people who are creating the music. Listening all the way through, it's like reading a book. That is totally lost in the digital world and it's getting more and more lost. I hope there is always something like vinyl.
---
The Sub Pop Sound Today...
Celebrating the new and noteworthy, here's some further Sub Pop listening, defining the label's evolution, today.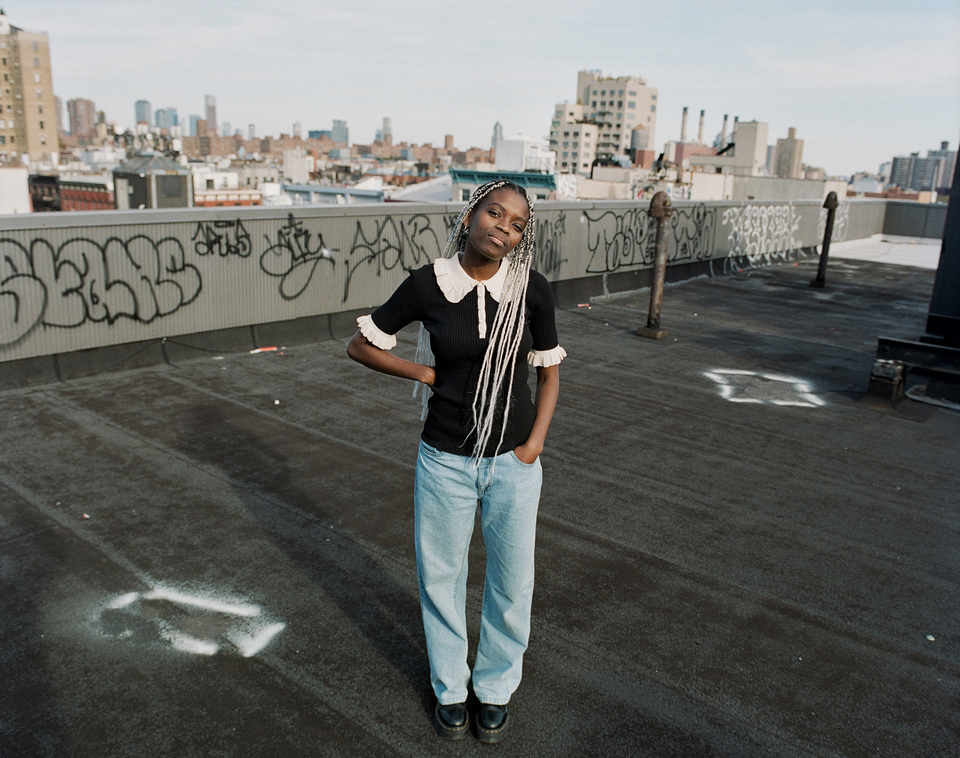 20 year-old NYC-based Hannah Jadagu releases full-length Aperture in 2023. Instinctively sharp, emotional indie songwriting and a continuation of Sub Pop's strong DIY ethos.
LA / Virginia artist Lael Neale releases a self-recorded album Star Eaters Delight exploring themes of transcendentalism, the polarities of nature and civilization, and healing via minimalist pop ala the Velvet Underground.
Nashville punk rock songstress Alicia Bognanno aka Bully continues her Sub Pop streak, releasing her fourth Sub Pop release Lucky For You. Her most close-to-the-bone record yet.