"We love what we do and that's the only reason we do it. As for the future? I'd find it quite boring if I knew what was gonna happen. It's the unknown which makes it exciting. As always, this thing is leading us, not the other way around."

Over its decade in business, Speedy Wunderground (co-founded by producer Dan Carey with Alexis Smith and Pierre Hall) has established itself as an exceptionally reliable tastemaker, introducing us to some of our favourite new artists from London's DIY scene.
We have been following the Speedy journey from the beginning, watching the brainchild of "super producer" Dan Carey very quickly gain traction through a confident artist selection. An emerging Kae Tempest, Loyle Carner and Childhood stand among their very early releases giving the label momentum to be at the forefront of the burgeoning South London indie scene. Fast forward four years and Speedy Wunderground gifted us with a neat sweep of releases from South London's post-punk finest: black midi, Squid and Black Country New Road in 2018-2019. It was clear that the Speedy gang had established themselves as a trusted home for both new and established acts. An eye for indie music's best new talent and artistry that was built to last.
Under the guidance and experienced hand of lead label founder and in-demand producer Dan Carey, Speedy Wunderground have built on their unique concept of 7" single releases to grow a rewarding output of annual compilations and full-length albums, music which frequently flies out of our racks at Rough Trade.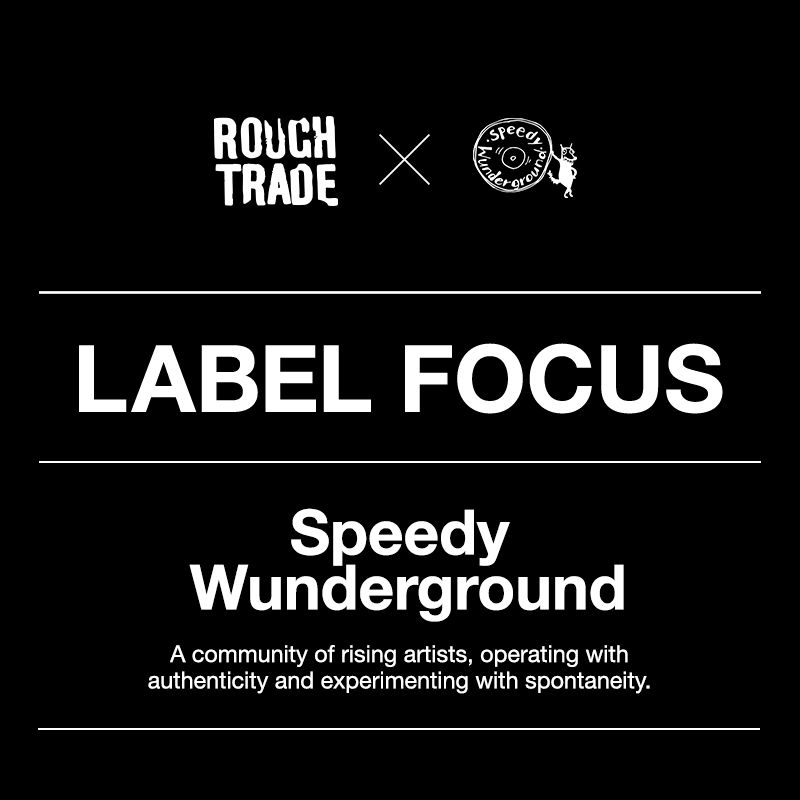 Sale
As Speedy Wunderground reach their big ten-year milestone, celebrating a decade of diverse releases, we take a timely look back on the successful story so far. We have available a select range of titles, previously sold out and much sought-after Speedy back catalogue on sale from the likes of The Lounge Society, Treeboy and Arc, Childhood, Kae Tempest, Tiña, Joyeria, Melt Yourself Down, O., Squid, Deep Tan and more.
Rough Trade x Speedy Wunderground
Enjoy the music in true Speedy style. As part of our monthly Label Focus series and the label's 10-year anniversary celebrations, we are thrilled to announce a special Limited Edition t-shirt.
Available in a royal blue design on organic heavyweight cotton. Sizes S-XL.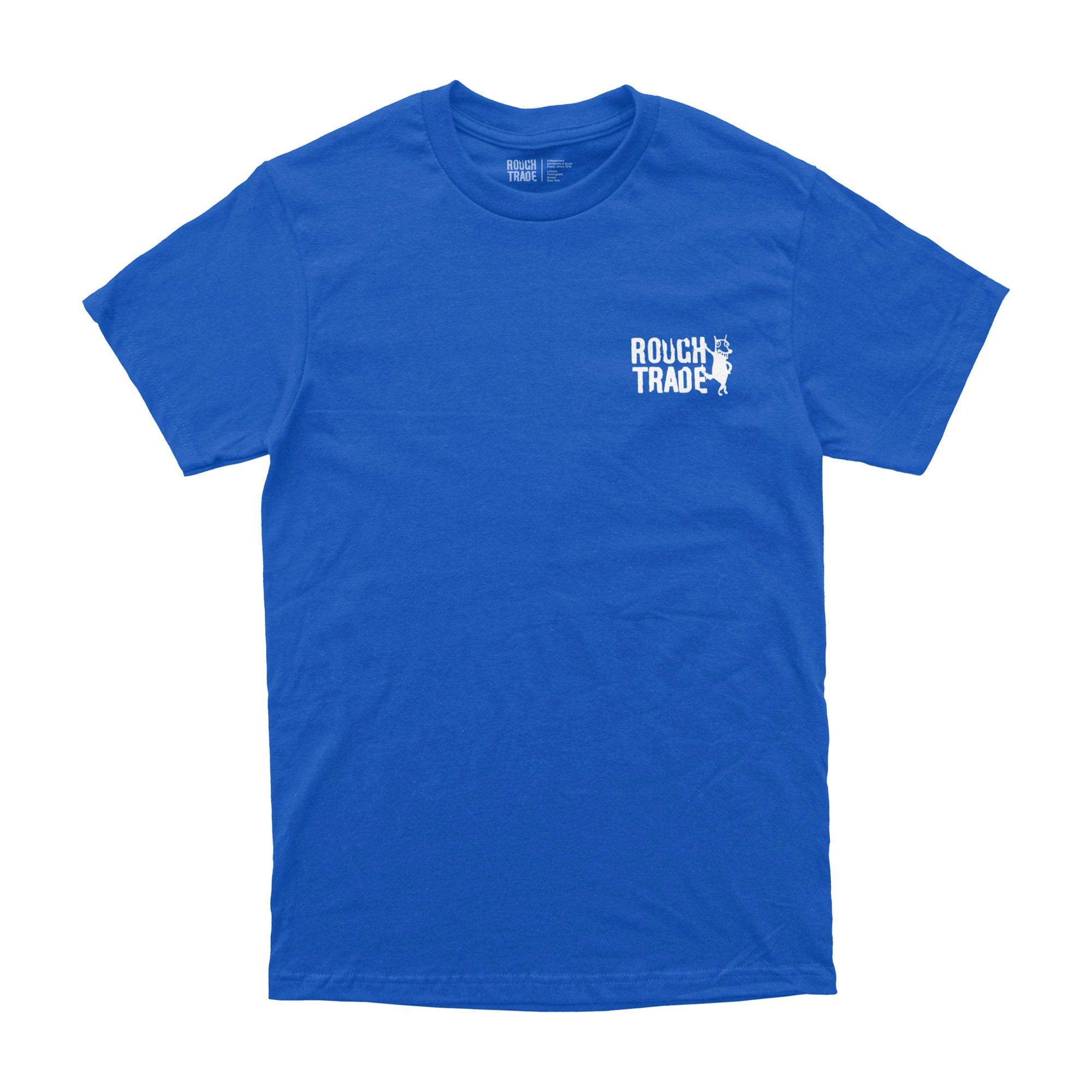 ---
Celebrating ten years of Speedy Wunderground, we speak to Label Manager Pierre Hall to explore how the respected label really operates and where their remarkable vision might take them next...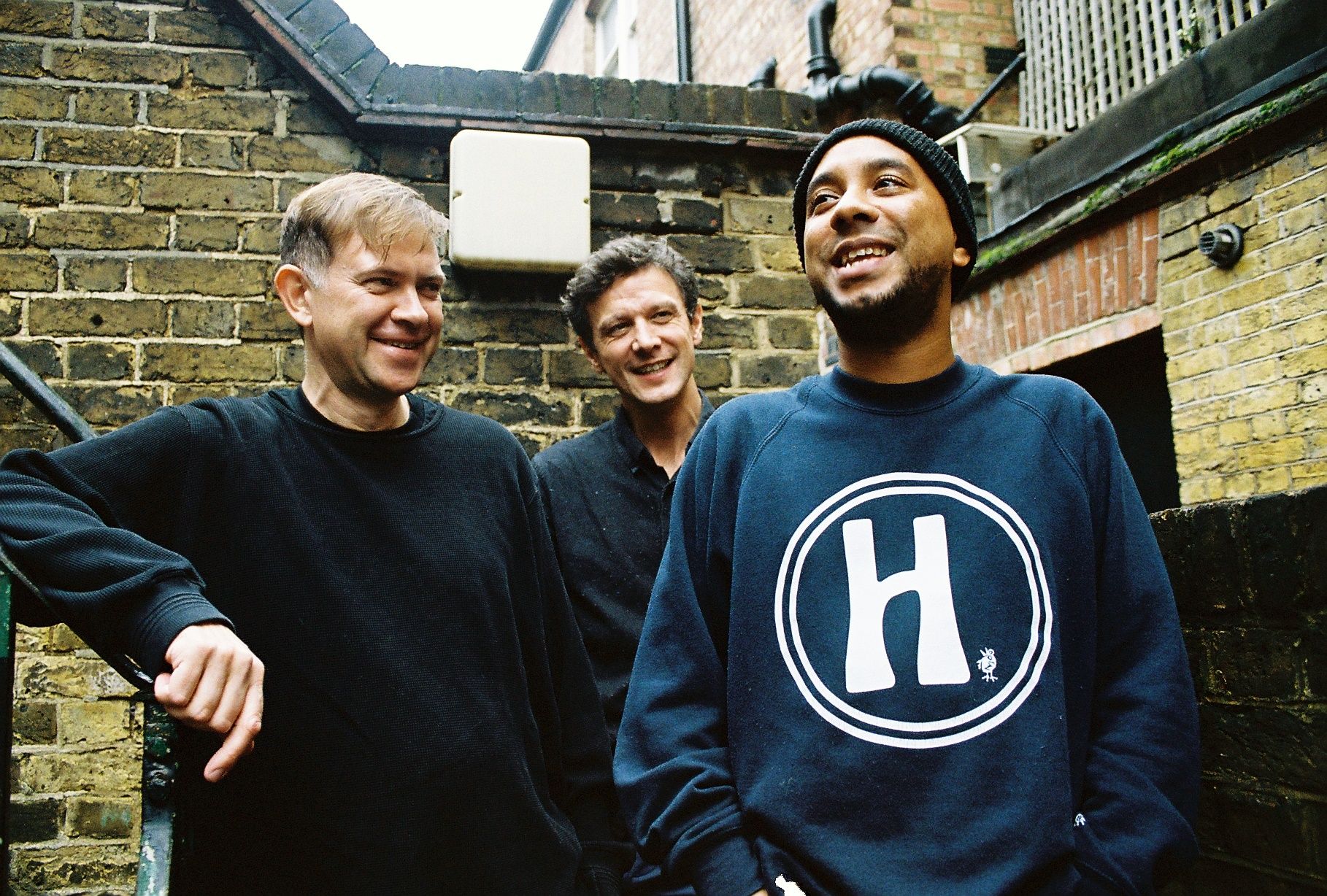 Speedy Wunderground's roster appears to primarily hone in on emerging artists, the label's initial pivot to single releases making it a perfect home for an artist's early material. Has this direction shaped what SW seeks in an artist and how they can help them in their journey?
Initially, it actually didn't start out that way. The idea was that Dan just wanted to work in a way that was a bit more spontaneous, opposed to the idea of something being finished and then 'sat on the shelf' for ages with every Tom, Dick and Harry's input until it became so long and laboured it took the magic out of it. So at first it was actually more established acts which Dan was working with already, Natasha Khan, Steve Mason, Emiliana Torrini - with TOY as the 'backing band' who he had been working on for Heavenly (who initially helped us start this thing). When I got involved after the first couple of releases I think there became more of an A&R focus – and it started to become to more of a springboard for new acts that wanted to put a single out and/or work with Dan. I don't think it ever really has dictated why we chose someone though – that was and is always just about us, and how excited we are about something.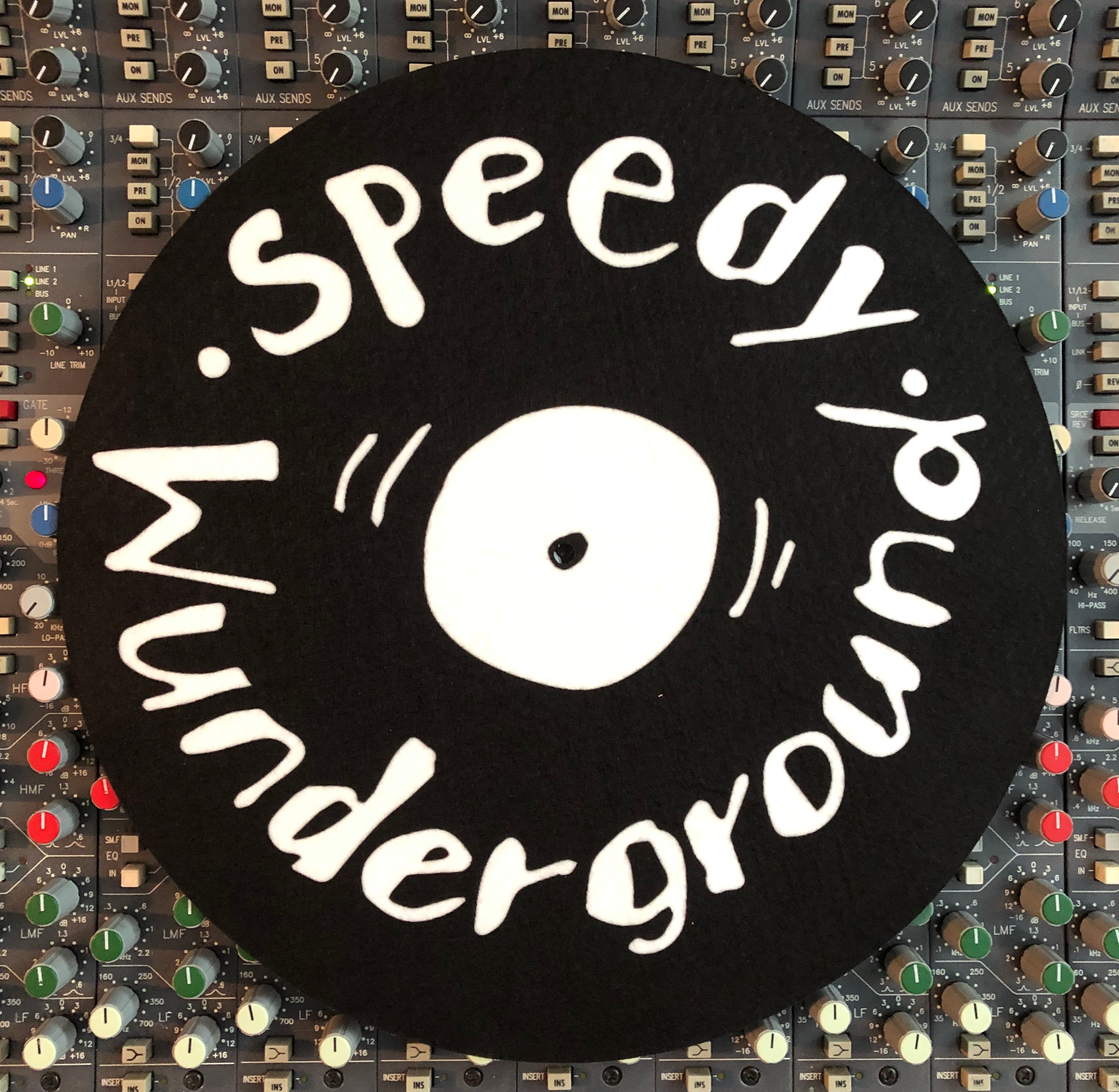 The Speedy Single series is outlined by its ten-point plan, a sort of code of ethics which most importantly states: 'Speedy Wunderground will not be slow' (The singles are recorded in one day and mixed on the following). This results in a very spontaneous feel to the singles. Which releases have you seen this best work with and what have been some of the highlights of these limited runs?
The 'manifesto' I think really helped set the tone early days and is generally adhered to on every single. But of course, it is a bit tongue-in-cheek. There came a point around the third compilation where we kinda purposefully tried to go against some of our own rules e.g. with our first 10". However generally (and I don't want to talk on behalf of Dan and Lex as I'm not part of the creative process) I think the main thing it helps is creating that sense of urgency and tension within the recordings. Almost that this-could-fall-apart-at-any-time-but-it-doesn't thing which we still find really exhilarating. It's that one thread which seems to link all the releases together – that tension – rather than a specific sound. Added to the fact sometimes you're meeting people for the first time on that day and then have to go on to record (and often write!) something new with complete strangers. I love some of the early collaborative ones, which we seem to do less of now, like Guts – Loyle Carner and Kae Tempest. It was one of the first things he put out and just came out beautifully despite them never having met before. Then that triple run we did of black midi > Squid > Black Country, New Road seemed to really put us on the map for some people.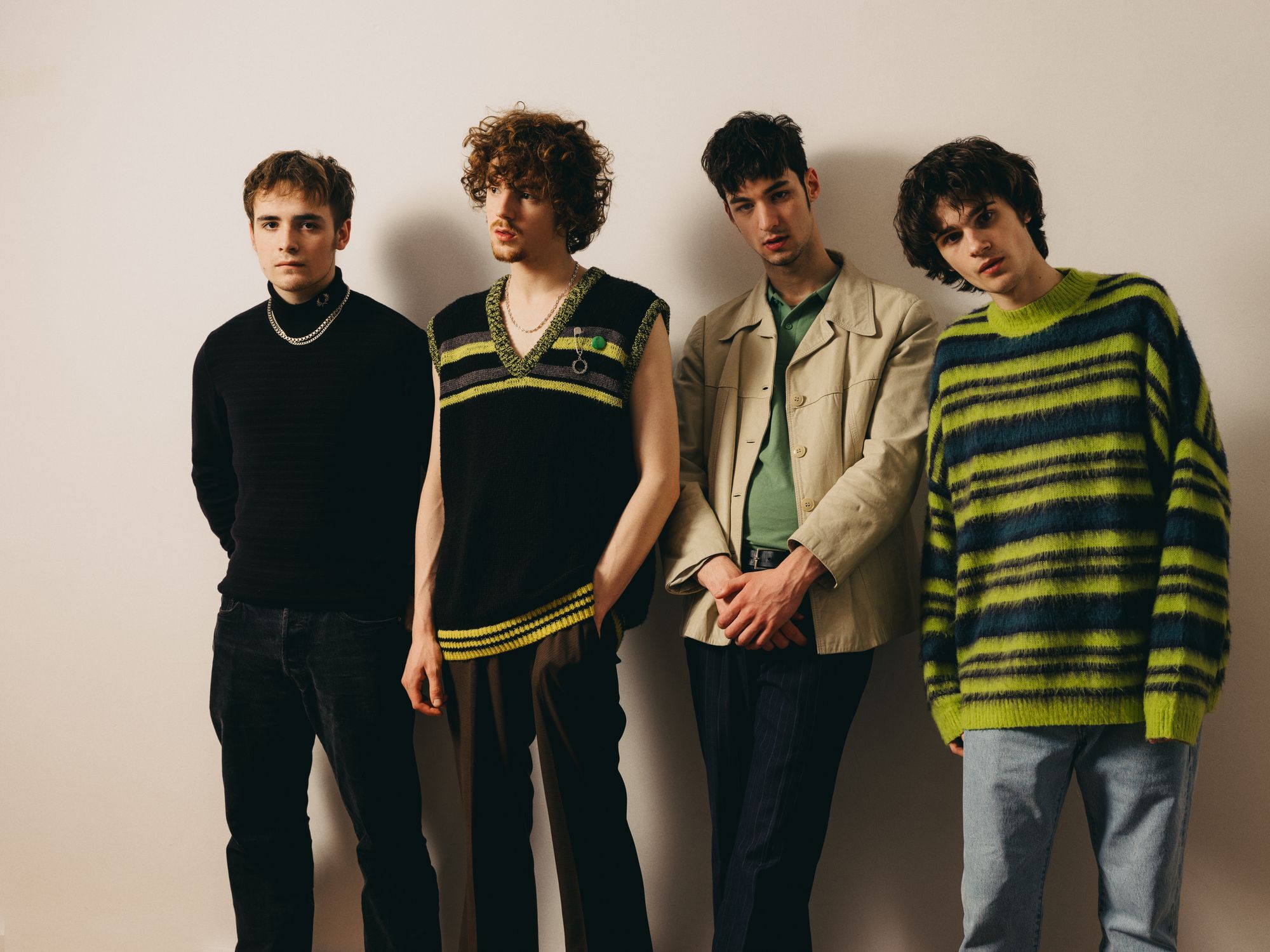 Although we have a lot of love for Speedy's famed single series, we were also thrilled to see the label's move to producing full-length albums, starting with Tiña in 2020, and since delivering brilliant LPs from Honeyglaze, Stephen Fretwell and Albums of the Year alum The Lounge Society. All of these albums have had the magic touch of fellow Speedy founder Dan Carey on production. Can you tell us more about how the album recording process works at Speedy Wunder and how collaboration tends to work?
I can't tell you a lot about the recording process – as am not in the studio when that happens – but I do know it's a lot more considered than the singles process. Not that doesn't mean that doesn't work for some releases (e.g. Fretwell was all recorded over one day in one take). But recording an EP/album is a whole different ball game – you're responsible for creating a world for that artist/band and that takes time and is specific to the act. Sometimes acts have all the songs before they go in – other times they go in with Dan for weeks/months before (e.g. Viji) and he has a bigger role in shaping the sound and the vision. This is exactly what Dan is great at and why people like working with him. He can identify very quicky what's needed and shepherd and assist where/when is required – people feel at ease around him and place trust in his vision and perspective. It's an amazing thing to watch and be part of.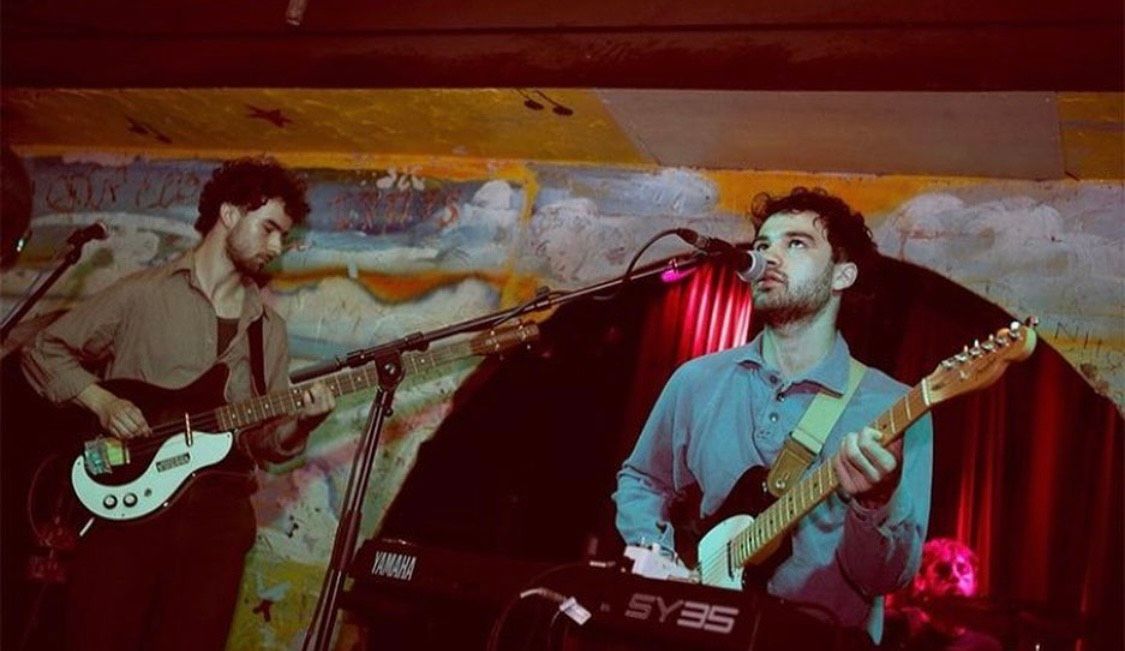 We've recently enjoyed an array of new sounds on the Speedy 7" series, DIY risers such as O., Melt Yourself Down, Joyeria, Treeboy and Arc, Miss Tiny, reminding us that Speedy Wunderground's new talent never really seems to miss. Are there any new sounds and scenes the label are excited about newly representing or pushing on further since an initial release?
I won't give too much away but one band we're really excited about are Borough Council from down near Hastings – managed by our old friend and legendary A&R man James Endeacott. They're amazing – kinda like if Arthur Russell was a live band. We're gonna do a single with them in the Autumn. They're so good live and lovely people. If it leads to more – great – but no pressure – we just like to see how it goes.
We're also about to release an EP from 3 bands we recorded when we went over to SXSW for the first time in March. They're all American acts we found at the festival – and recorded them in a studio over there – so there's definitely a different 'sound' but still unequivocally Speedy.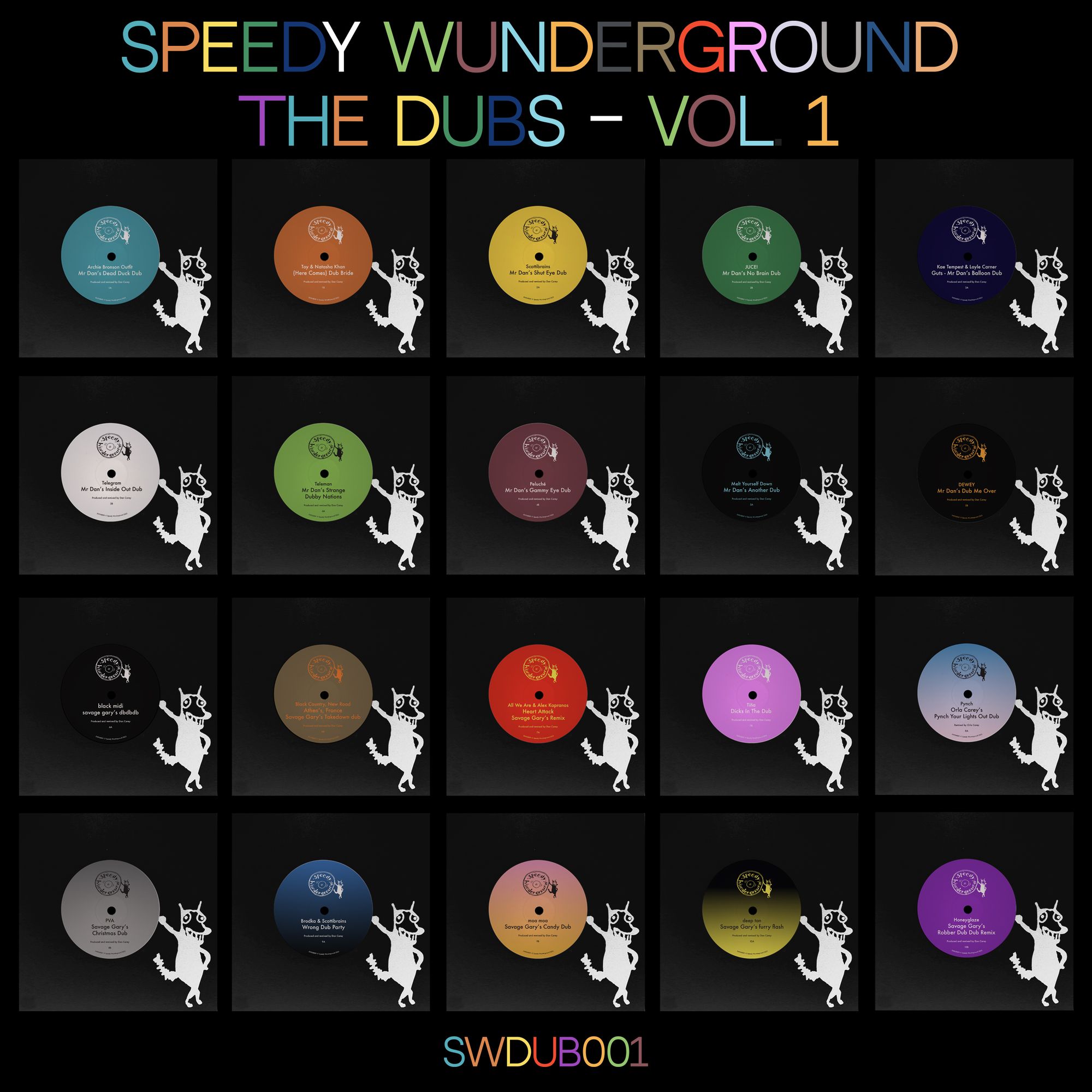 As Speedy Wunderground celebrates its tenth year, the label has released a limited edition 7" box set, (Speedy Wunderground - The Dubs - Vol 1) containing 20 original Savage Gary (Dan Carey) dub remixes of single tracks from the iconic 7" series. Has this been a chance to reflect on the series' longevity and look into its future? What's the most exciting thing for the label looking into 2024 and beyond?
'It has been a time to reflect, but also slightly at odds with what we do as we like to consider ourselves as quite forward-thinking. By this, I don't mean in terms of being ahead of the curve, I just mean in that we're always most excited about the latest thing we're working on.'
In terms of the dubs, the idea was that we could easily have kinda put out a standard 'Best Of' our or some kind of singles collection but we really didn't feel that comfortable with it. With this it's almost like an 'anti-greatest hits' – a 10-disc dub remix collection which is 20 tracks. Some which are pretty long, and physical only. There's some great stuff in there – and more importantly harks back to Dan's history, working with and learning from people like Lee Scratch Perry and Mad Professor. We're always tagged with this post-punk thing due to the bands that have become big  – but actually a lot of our tastes and the origins of the label are a lot more varied. That's why it was so good during COVID to do that Quarantine Series. Due to people not being able to come into the studio and collaborations having to take place online it was a lot more hip-hop/electronic focussed and became almost this separate, as important strand of the label.
But we're definitely proud of what we've achieved and reaching this landmark has definitely allowed us and others to appreciate the contribution we've made/and are making. We love what we do and that's the only reason we do it. As for the future – I'd find it quite boring if I knew what was gonna happen – it's the unknown which makes it exciting.
As always – this thing is leading us, not the other way around.
---
New and notable at Speedy Wunderground
Some further listening from the South London-based tastemakers...
London-based Austrian-Brazilian artist Viji presents her awaited debut So Vanilla Referencing the easy, sleazy sounds of the 90s, Viji is rising to be one of the most exciting acts in alternative music right now.
The new collaboration between Dan Carey and Ben Romans-Hopcraft (Warmduscher, Childhood). Miss Tiny is serious hot tip for 2023, a thoroughly explored romance of heritage, rebellion, and a years-old friendship between co-conspirators.
Speedy Wunder's now iconic single series is celebrated on this limited edition 7" boxset Speedy Wunderground - The Dubs - Vol 1. Featuring Dan Carey dub reworkings of tracks by PVA, Loyle Carner, Melt Yourself Down, Black Country New Road, Honeyglaze and more. Limited to 250 copies.