"'Indie' to us is a mindset and a spirit. Having the ability to support a roster of diverse artistic vision with confidence, care, and creative thinking is what makes us independent."

Beverly Hills, New York City and London, Loma Vista Recordings are an ever-evolving family of creatives, home to many iconic artists we know and love at Rough Trade. As the meaning behind their label name suggests (a rough translation from Spanish as 'hill view') Loma Vista has climbed to the summit of today's musical landscape, engaging and representing a sweeping range of the most popular scenes and genres of our current times.
The well-established label are currently home to: Killer Mike, Militarie Gun, Manchester Orchestra, PlayThatBoizay, Sampa The Great, Show Me The Body, Meechy Darko, Margo Price, Denzel Curry, Ghost, Robert Glasper, Korn, Soccer Mommy, Miloe, St.Vincent, Rise Against, Skegss, Action Bronson, Health, Sylvan Esso, Iggy Pop, Local Natives, and Andrew Bird.
From the best of the underground rap scene, American indie rock's finest and genre-bending jazz, Loma Vista's roster is nothing short of engaging. With a number of Grammy accolades and nominations under their belt (St. Vincent, Ghost, Sylvan Esso, Robert Glasper) we know to expect signings with artists who are rising to the top in their fields.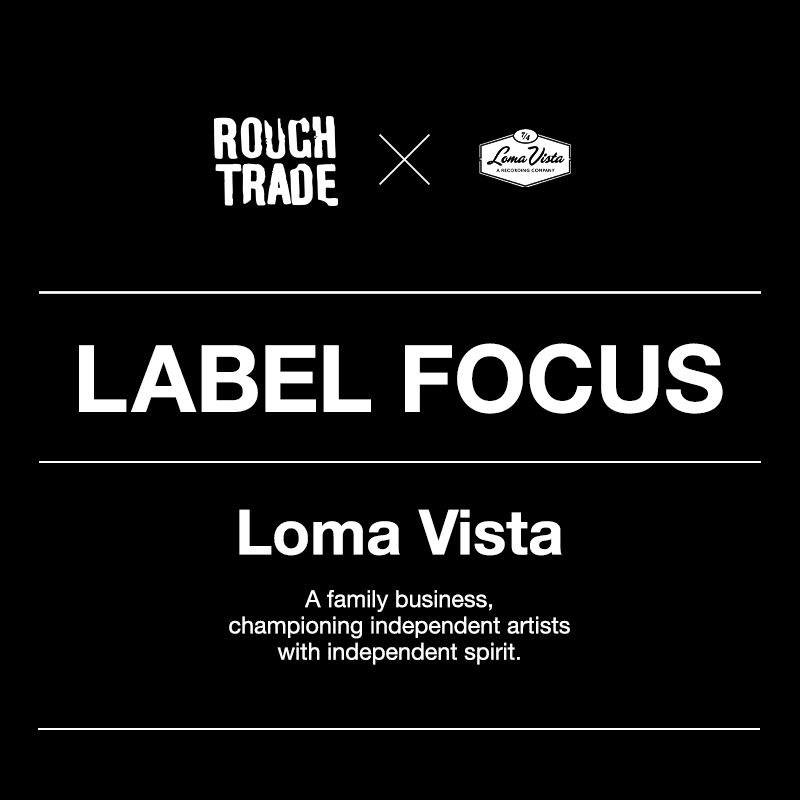 To celebrate over ten years of Loma Vista success and our longstanding relationship with the label and its brilliant releases, we have been very lucky to be granted a number of new vinyl exclusives for Rough Trade globally. Denzel Curry's ZUU,  TA3OO, and Melt My Eyez, Ghost's Meliora, Manchester Orchestra's A Black Mile To The Surface and The Million Masks Of God, and finally Robert Glasper's Black Radio III (Supreme Edition).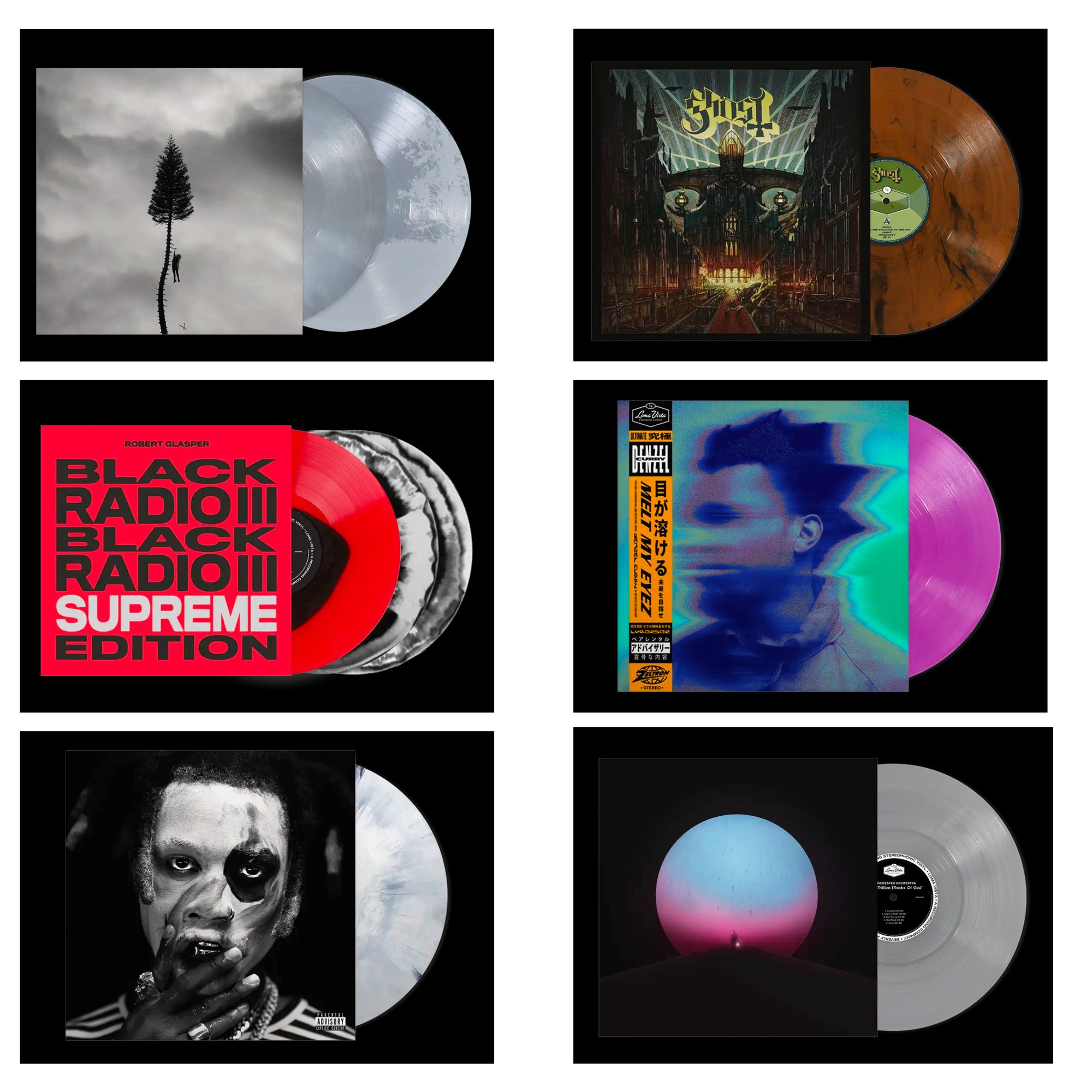 ---
Chief Label Officer and founder of Loma Vista, Tom Whalley gives us the lowdown on label business, artist vision and what being 'indie' means today.

Loma Vista is a self-proclaimed 'family business' - can you tell us a bit about who is behind the founding of the label?

Loma Vista was founded by myself and my son Ryan. We both shared the same ideals and vision to start a label together.  The translation of Loma Vista is "A View From High Places". Ryan and I wanted our label to have an ambitious viewpoint while at the same time, bringing family values such as caring, support, belief and trust into our day-to-day. Our amazing team at Loma Vista works passionately to represent our artist's vision and bring their music to the marketplace in an inspired way through strong A&R and creative marketing.
From rap titans Denzel Curry and Killer Mike, hardcore rockers Manchester Orchestra, jazz innovator Robert Glasper or Swedish metal band Ghost, Loma Vista is home to a diverse family of artists. What is it like to nurture such a dynamic roster? Is there one thing that unites all these artists in vision at Loma Vista, despite their varying sounds?

One of the things we love about the diversity of the roster is the ability to learn from one artist and apply to another. What we can learn from the culture of hip hop and bring some of that thinking into rock, or what we experience with rock and share with hip hop! It sets Loma Vista apart that we have the ability to develop our artists across so many different music cultures.
Can you tell us about a particular campaign highlight or a special memory from the history of Loma Vista so far?

As an indie label, there have been many special moments shared with our artists over our short history. One that stands out for me would be our celebratory dinner with Iggy Pop after he received his Lifetime Achievement Award from The Recording Academy. For Loma Vista to be able to share that moment with one of the most important and iconic artists in popular music history was truly special.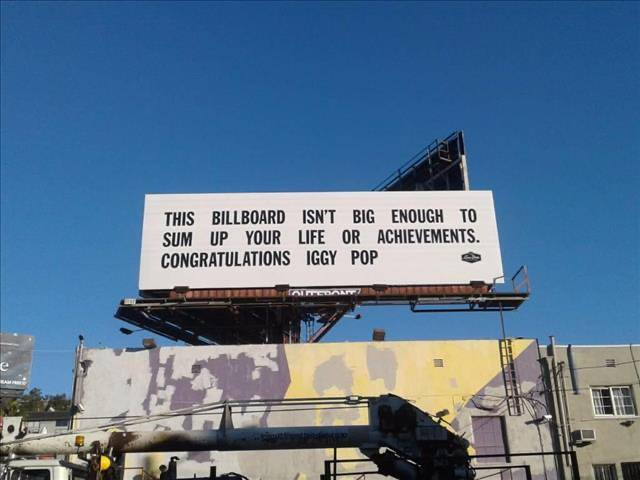 It's been great to see Loma Vista's partnership with Denzel Curry, which started with the re-releasing of his self-released second album Imperial in 2016, and more recently the phenomenal Melt My Eyez (which we celebrated with a Rough Trade Exclusive version and in store show) Has it been exciting to see what role vinyl can play for an artist like Denzel and do you see the format continuing to work for catalogues like this?
We love the vinyl LP! Loma Vista and our artists believe in the unique experience of sound, narrative, and design that the vinyl album brings to the music fan.
Loma Vista has been an independent sub-label of Concord Music Group since moving from a home with Republic in 2014. How did this move help Loma Vista's journey? Has it had a role to play in the label further establishing what it stands for as an institution?
We have had unconditional support from Concord Label Group from day one of our relationship. It is one of those situations where our collective needs match up perfectly. Concord's global marketing platform and our independent mindset has given us the ability to achieve the goals of our artists.
The label has always operated within an independent environment. What does being 'indie' mean to you guys today and has the definition changed at all since Loma Vista started?
Our definition has not changed but our commitment to it has grown stronger over time. "Indie" to us is a mindset and a spirit. Having the ability to support a roster of diverse artistic vision with confidence, care, and creative thinking is what makes us independent. Independence is part of the core of our family business.
---
Giveaways
Exclusive merch bundles
As part of this month's label focus celebrations, we're giving away an exclusive merch bundle to one lucky Loma Vista fan. The bundles include: A Meechy Darko long sleeve, Denzel Curry posters, Ghost posters and Show Me The Body stickers and Militarie Gun stickers and pins.
To Enter: Order any Loma Vista item online or fill out your details in our form here.
Free test pressings
Hidden amongst our label focus displays, (in all of our UK stores), are an assortment of Loma Vista test pressings to be picked up. Killer Mike, Ghost, Denzel Curry, Manchester Orchestra and Margo Price. Find them whilst browsing and they are all yours - first come, first served.