"Bring friends, bring Ur children, and bring foot spray, because … it's gonna B funky."
A truly self made and independent genius of modern music with an eclectic repertoire of rock, psychedelia, hip-hop, disco, funk, electro, and new wave, 80s icon Prince can be credited as an innovator of a multitude of genres we know and love today. We have been home to an immense selection of the musical polymath's catalogue, which is proving to be a gift which keeps on giving - since the announcement of his tenth posthumous album release, Welcome 2 America.

Although the project was mysteriously abandoned after its recording in 2010, the artist embarked on a two year Welcome 2 America tour, telling prospective ticketholders: "Bring friends, bring Ur children, and bring foot spray, because … it's gonna B funky." Hinting the political nature of the album's material, the star also released a statement which read: "The world is fraught with misin4mation. George Orwell's vision of the future is here."
As we excitedly look ahead to Welcome 2 America, the first full and previously unreleased studio album of Prince material to be released posthumously, we also look back on some of the essential albums which propelled the American recording artist to his pop culture phenomenon status.
Photo credit: @prince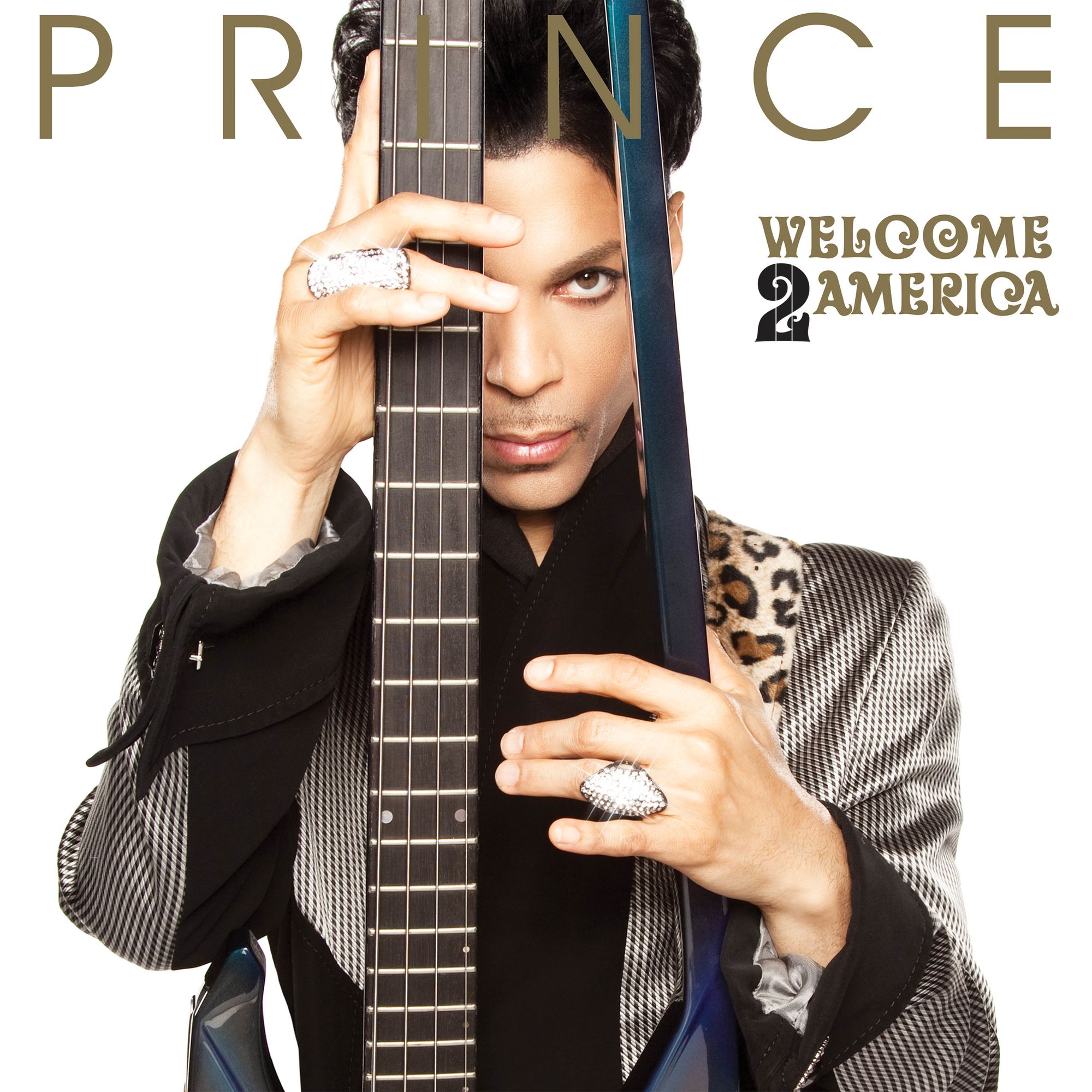 'Welcome/ Hope and change, everything takes forever / And truth is a new minority (truth) Oh, welcome to America'
Frighteningly prophetic and ever relevant, Welcome 2 America is bound to take us on a journey which starkly reflects America today - in the hangover of the Trump era, where the distinction between what's true and false has gone out of the window. The title track, a sloping Gil Scott Heron-esque soul-funk spoken word soliloquy gives a taste of what to expect from the album - a document of Prince's concerns, hopes and visions for a shifting society.
The Deluxe Edition of Welcome 2 America combines the 2LP and CD versions of the album with a never before released Blu-Ray of Prince's full April 28th 2011 performance at the Forum, part of the Welcome 2 America tours.
Pre order the album now on clear vinyl.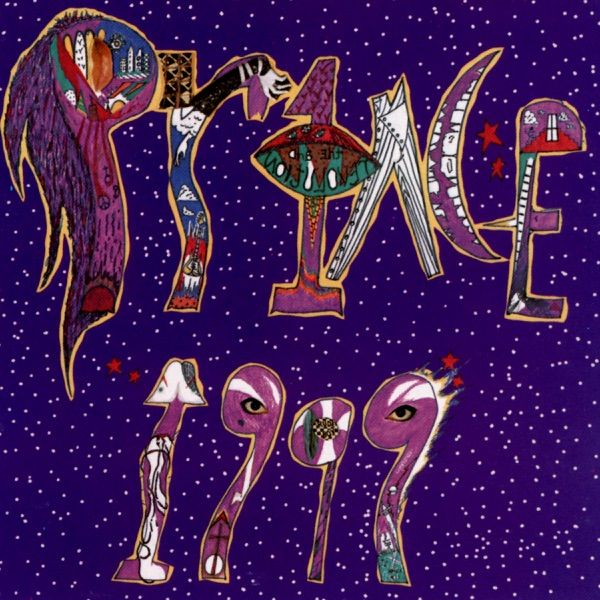 A crucial moment in Prince's illustrious career, marking his intention to not be defined by one genre. With his previous releases being categorised as R&B and funk, Prince had only flirted with mainstream success. With 1999, the artist saw a turning point, managing to show the world the seemingly disparate worlds of classic rock and R&B could be melded. His first album with his band, The Revolution Prince was fronting one of the only multi-racial rock bands of the time and became one of the first black artists have his videos featured on MTV, a subject which Bowie famously addressed in conversation with MTV video jockey Mike Goodman the year after 1999's release.
Jumping from robotic funk to heavy guitar shredding, Prince was driving a new wave sound with an edge on 1999, making it an essential listen.
Buy now on LP or CD.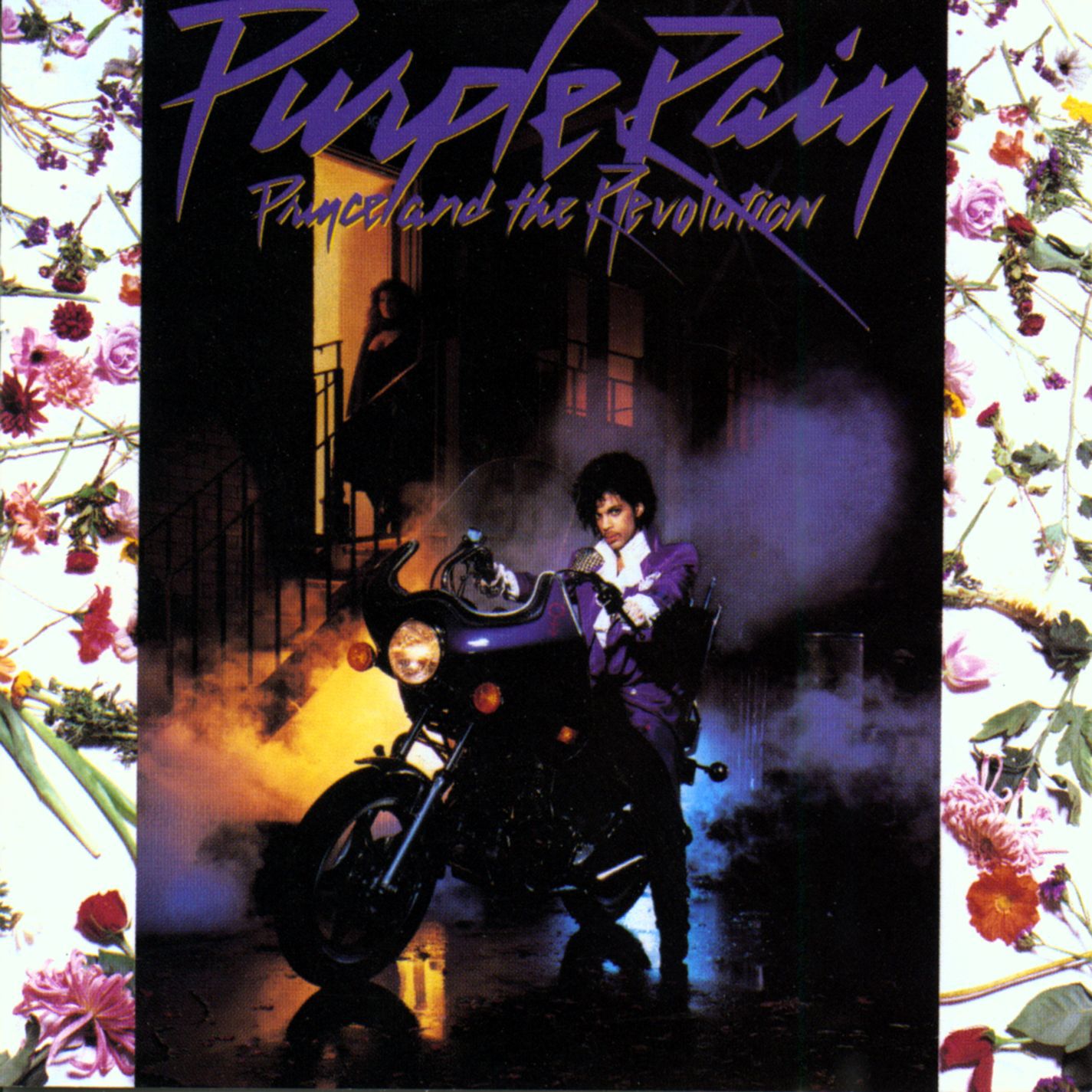 It goes without saying that this album is regarded as one of Prince's biggest classics. Melodramatic and melancholic power ballads, a blend of  rock, R&B, gospel, and orchestral music. The timeless title track became the go-to, heard booming from every 80's kids ghettoblasters. Prince cast his purple reign over the 1985 Grammy awards, picking up Best Rock Vocal Performance and performing in his iconic royal purple ensemble and matching guitar.
Purple Rain is an era definining album which came with an aesthetic that Prince would be remembered for forever: 'The Purple One.'
Buy now with original 1984 packaging and poster.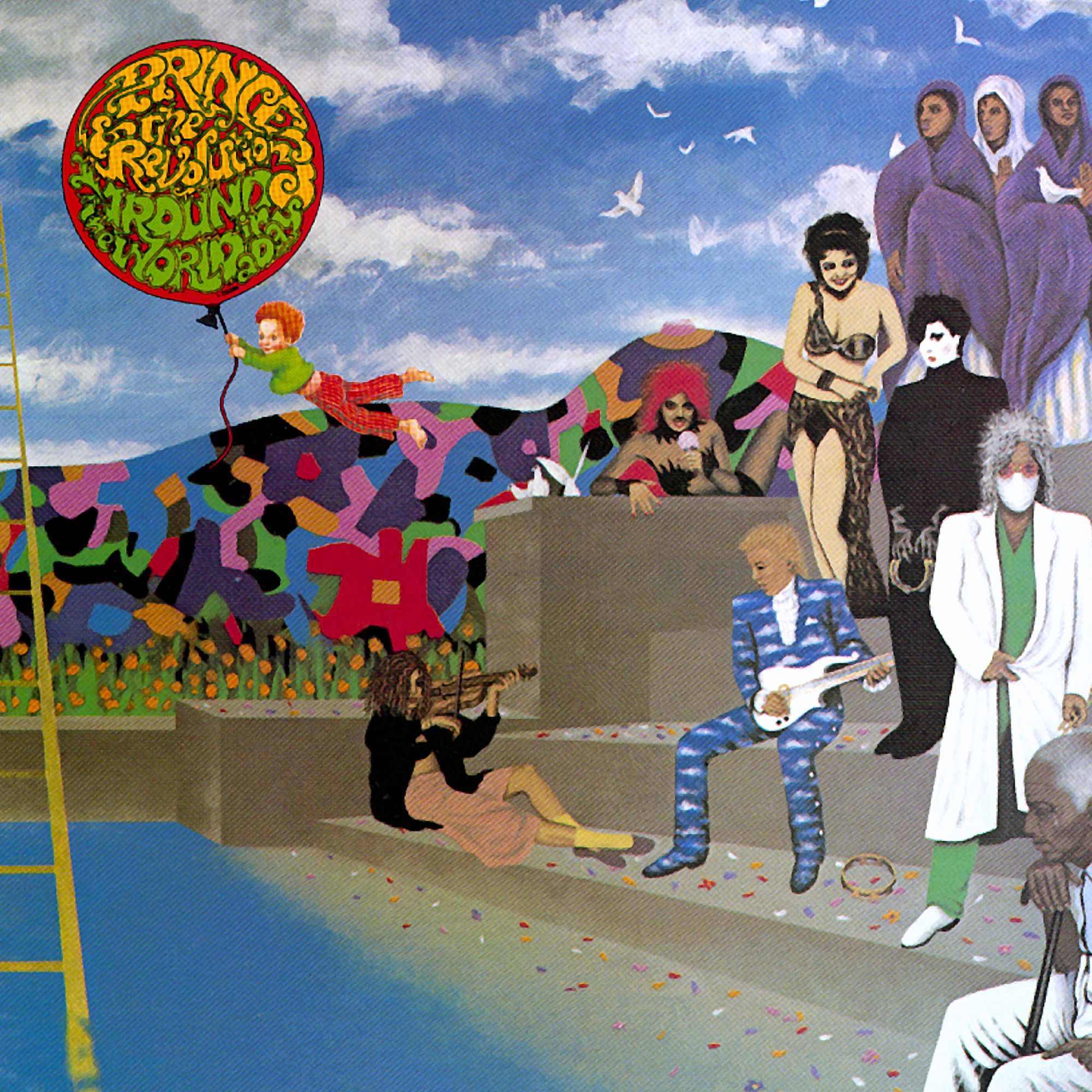 The seventh studio album by Prince, and the second to feature his backing band The Revolution. Prince's versatility is on show, the album opening with the shimmering psychedelia of Around The World In A Day moving through to a more upbeat pop sound in it's leading track Raspberry Beret. Synth-laden intros and P-funk style basslines, the album maintains a wonderful new wave absurdity, setting itself apart from Prince's previous release, the pop-rock hit Purple Rain.
This was the first record released through Prince's own Paisley Park imprint through the Warner Brothers label and the artist used his own leverage to stray from the beaten path, choosing to put out something distinctly different from his previous success.
Pre order now
After a long time away Around The World is back in stock. Don't miss out!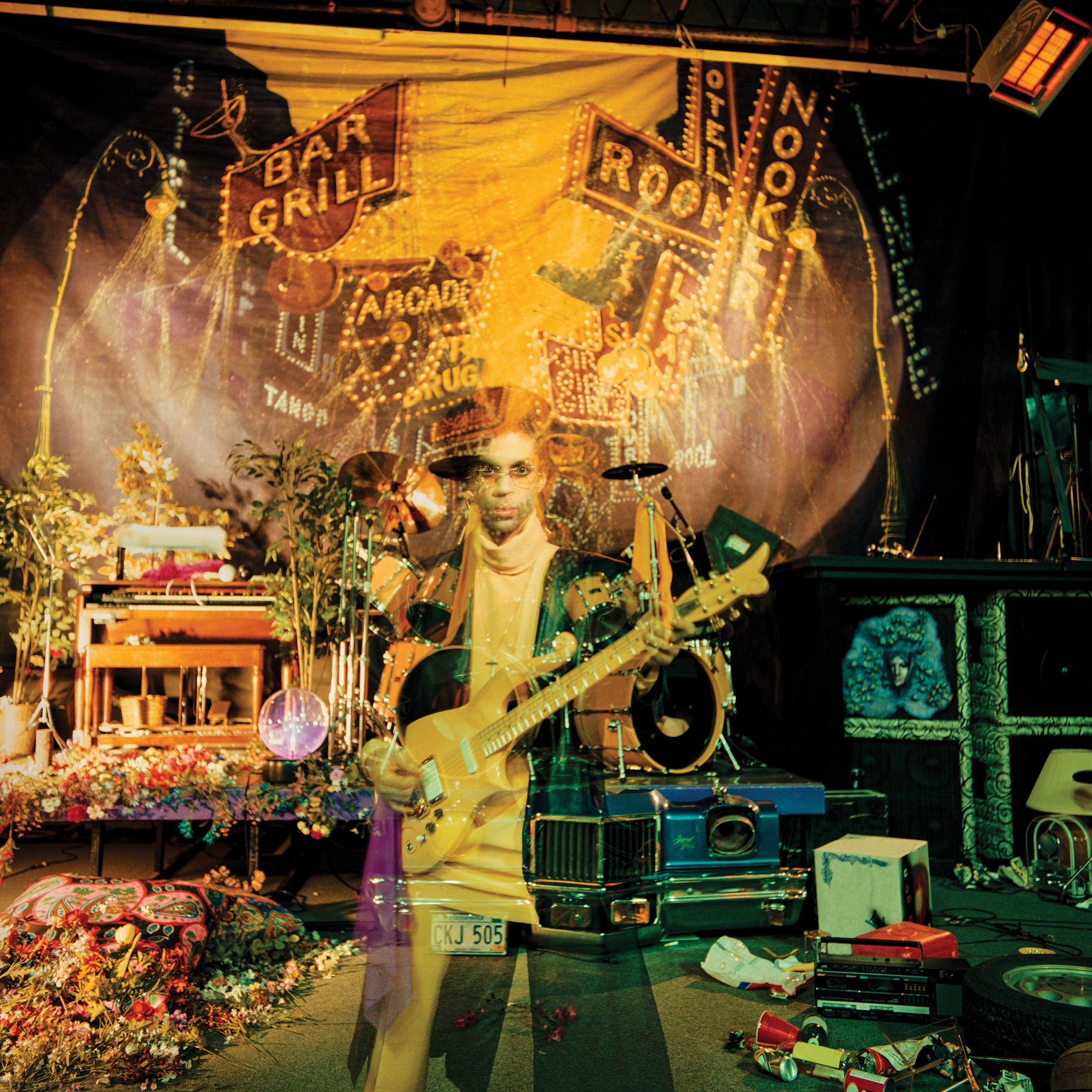 With 63 previously unreleased tracks, this remastered version of Prince's 1987 album Sign 'O' The Times is a treasure trove of creative gems, showing off Prince's diverse musical palette. Ones to look out for: the stripped back genre fluid in sound, gender fluid in topic If I Was Your Girlfriend and the poignant social commentary of the album's title track, Sign 'O' The Times addressing the bleak state of American society - AIDS, drugs, gangs and poverty.
The Super Deluxe Edition also features a previously unreleased 2+ hour video concert performance from Prince's legendary vault.
Buy now on Deluxe LP or Deluxe CD.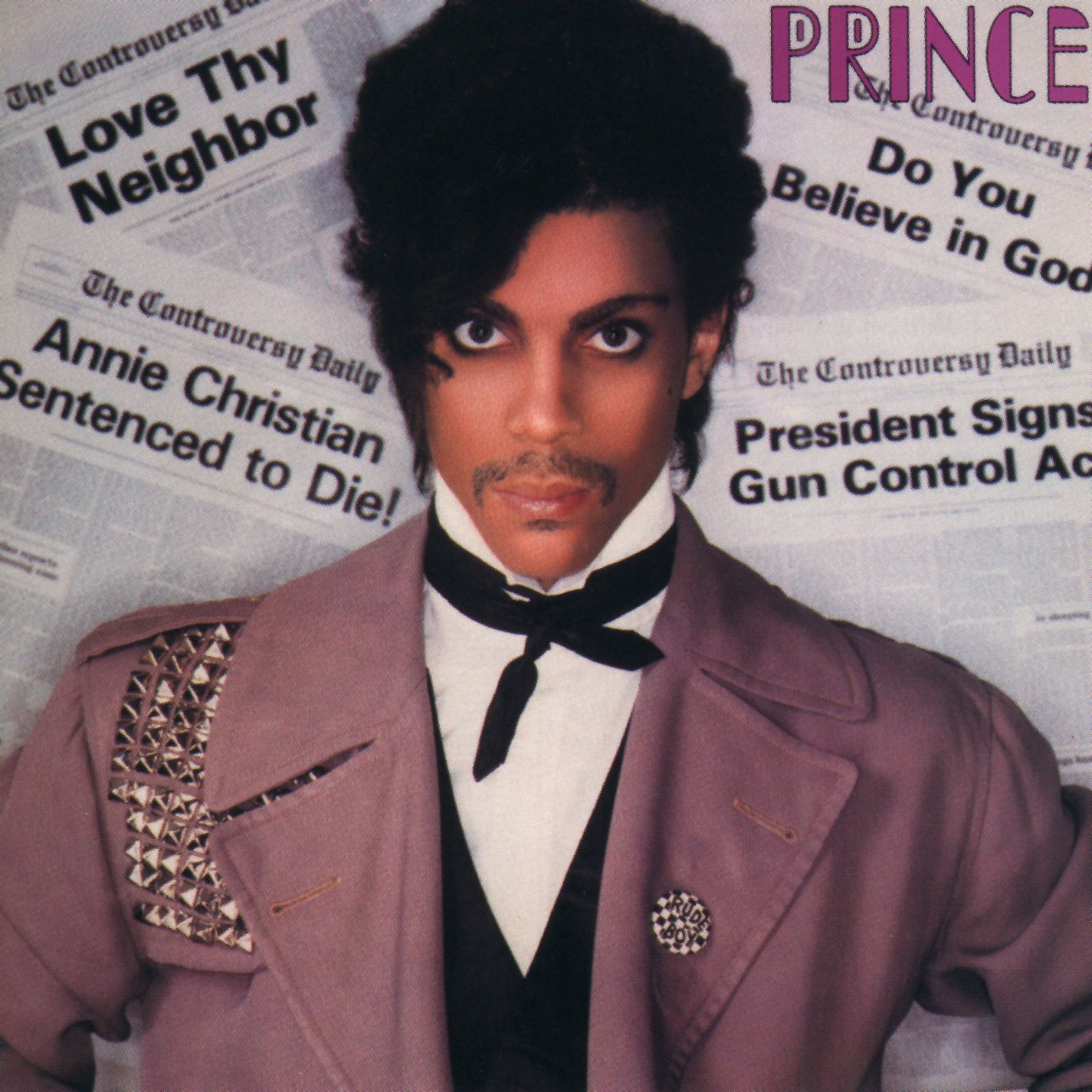 "Am I black or white? /Am I straight or gay? /Do I believe in God? Do I believe in me?"

Prince at his most unrestricted, the lyrical content of Controversy jumps from confronting hard hitting topics of identity to playful ditties, unabashedly acknowledging sexuality (Jack U Off, Sexuality).When talking about the album Prince revealed he had a revelation: "I realised that I could write just what was on my mind and things that I'd encountered, and I didn't have to hide anything." At this stage Prince had begun to self-produce under the Warner label, fuelled by his desire to take his sound in whatever direction he wanted.
The 8 track album is light and poppy in comparison to its predecessors, but a standout amongst all of the stars releases, delivering both delicate acoustic, jazz-tinged tracks and thumping funk basslines which will never fail to liven a dance-floor.
Buy now on LP.