"Amidst the sea of his ever-growing catalogue of work, it is his debut solo venture, 2009's Keep It Hid, that I see as a focal centre that encapsulates Auerbach's artistic intent."
Words by Adam McCabe, Rough Trade East Supervisor
Photo by James (Jim) Quine
An artist with countless strings to their bow, solo singer, producer, label chief, The Black Keys and Arcs frontman Dan Auerbach is duly respected for nearly a quarter century of hard graft and creativity. As the multi-faceted artist has evolved from budding garage rocker to a sought-after industry veteran his solo debut Keep It Hid and first major works outside The Black Keys, has stood out as a the project which sparked Auerbach's passion and talent for studio love.
Influenced by homegrown Bluegrass family bands, 60s psych rock, British power pop, New Orleans funk (Dr. John's acid-voodoo classic Gris-Gris) and the lyricism of his singer-songwriter father Chuck Auerbach there is much to unpick and revisit on this album released in such a formative period of Auerbach's career.
As the seminal 2009 album returns to physical format in 2023, long-time Auerbach and Black Keys fan Adam McCabe takes a deep dive into the Grammy-award-winning artist and producer's creative life and multifaceted career so far.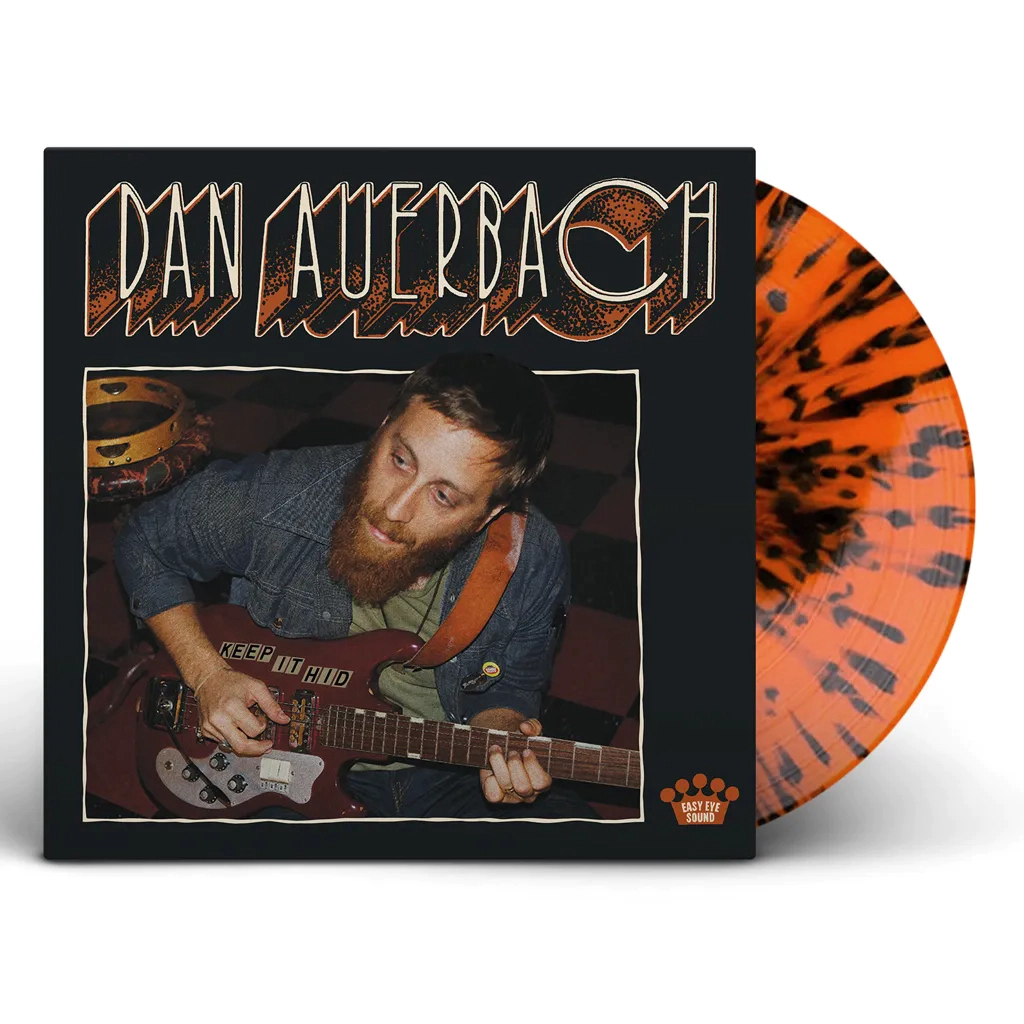 Rough Trade Essential Edition on exclusive tigers eye vinyl. Random copies include Easy Eye Sound crown sticker.
BUY NOW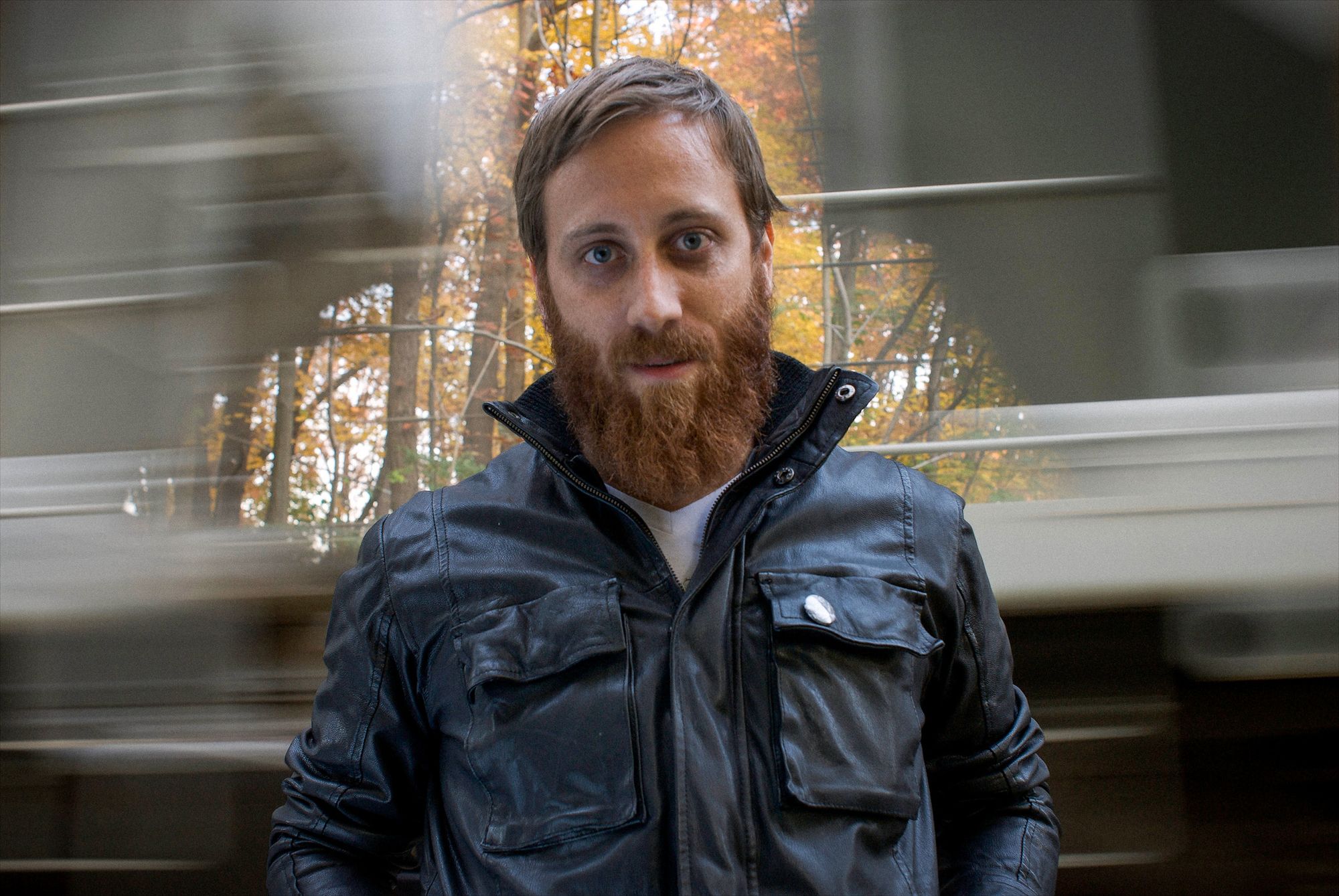 Over the last two decades, there have been few figures in the music industry who bridge the gap between past, present, and future so wholeheartedly, and with such conviction as Dan Auerbach.
Most commonly acknowledged as one half of the acclaimed blues-rock duo, The Black Keys, who, over the span of their career, plowed their furrow of music creation with a workman-like devotion that led them from an Ohio Basement to Madison Square Garden, Auerbach himself has an equally as illustrious career by his own standing. From a swath of solo and side projects to the running of his own label with Easy Eye Sound, to heavy-hitting production credits with a slew of artists, ranging from Hank Williams Jr to Lana Del Rey, Auerbach is a man uninterested in staying stagnant, guided by the passion in music that he has seemingly devoted his life to.

Amidst the sea of his ever-growing catalogue of work, it is his debut solo venture, 2009's Keep It Hid, that I see as a focal centre that encapsulates Auerbach's artistic intent. The threads of this can be traced all throughout his presence within the industry. As a songwriter, the disarmingly straightforward melodies carry with them an emotional potency and tender lyricism, which is something that Auerbach is as interested in through the music of others as he is in the music he creates himself. As a bluesman, the tonality, technique and ability of his guitar work is such that it only comes from a lifelong scholastic study of the blues. As a producer, not only is there this desire for the tangible warmth of the analogue way of creating and recording music, but Auerbach's intuitive ability to prompt a rich acoustic soundscape and enlist the most appropriate musicians for the task. Auerbach can strip a project down to the very essence of what it needs to be, a skillset that can not be overstated and has carried through to every corner of his career, from The Black Keys and The Arcs, to Robert Finley, Cage the Elephant and Dr. John.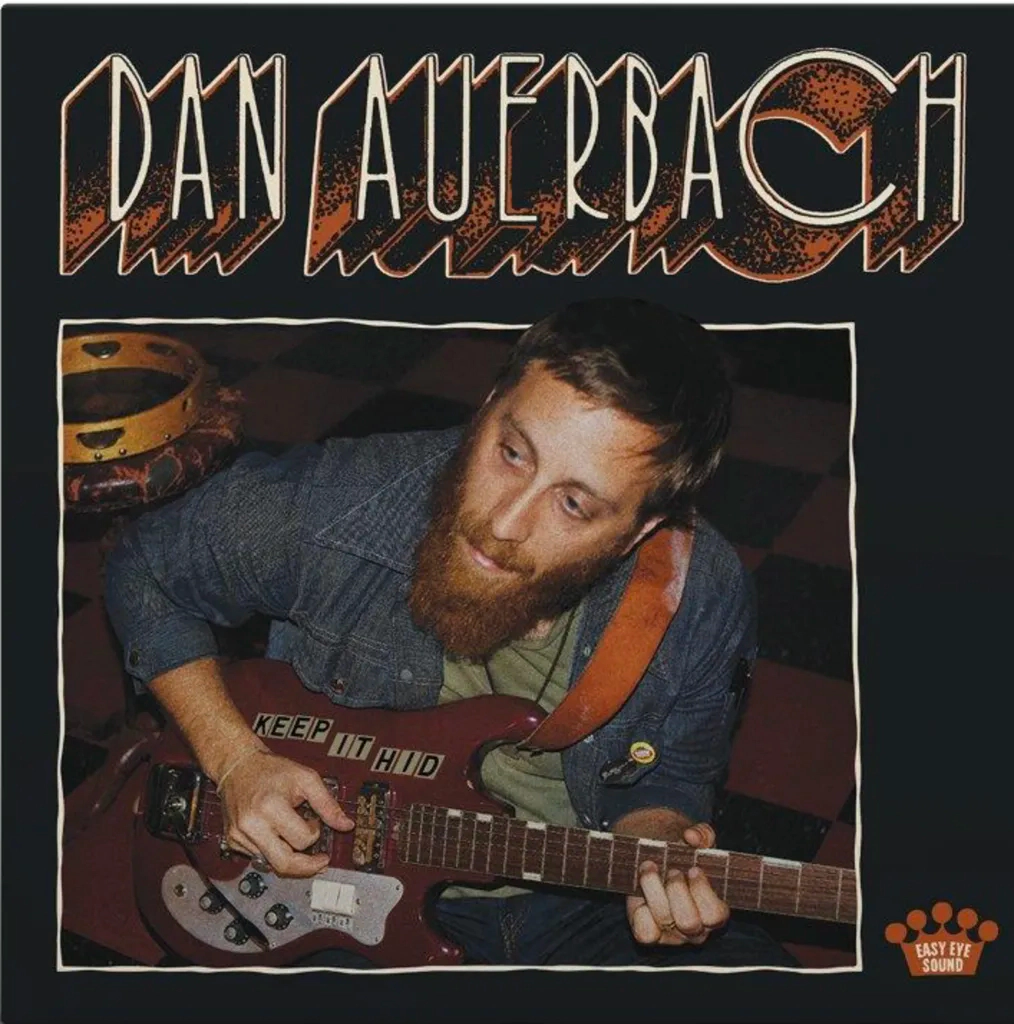 By the end of the noughties, Auerbach and his Black Keys bandmate, Patrick Carney had ground their way to a level of stable success. Having garnered enough critical reception that they were comfortable mainstays of the festival circuit, as well as beginning to make a decent living from their craft. With higher production value, and a greater expanse of their sound, beyond the gritty, low-fidelity drums and guitar, Auerbach's songwriting scope blossomed, which culminated in his 2009 debut solo release, Keep It Hid.
The project is a rare occasion of a debut release so effectively distilling the sound and voice of an artist. Every key feature of Auerbach as a performer and a songwriter is woven into the fabric of Keep It Hid. From swampy, overdriven blues house jams, to tender, understated folk ballads, with each feeling comfortably situated in the track list.
I would be remiss to neglect to mention the sonic palette employed on Keep It Hid, is as intricate as any other aspect. Auerbach's devotion to creating an album completely analog, with no use of digital workspaces or effects modules, has been certainly explored through early Black Keys releases, but it became fully realised on his debut solo project. It didn't just entail putting tracks to a tape machine, but the construction and furnishing of a fully formed studio space, where its heart centres on a live room designed to perform with others and capture that magical interplay that's so often lost through isolated, solitary recording.
"This, as much as any feature of Auerbach's production and musicianship, is what has linked the many facets of his catalogue together, and what became the impetus for the foundation of his label Easy Eye Sound."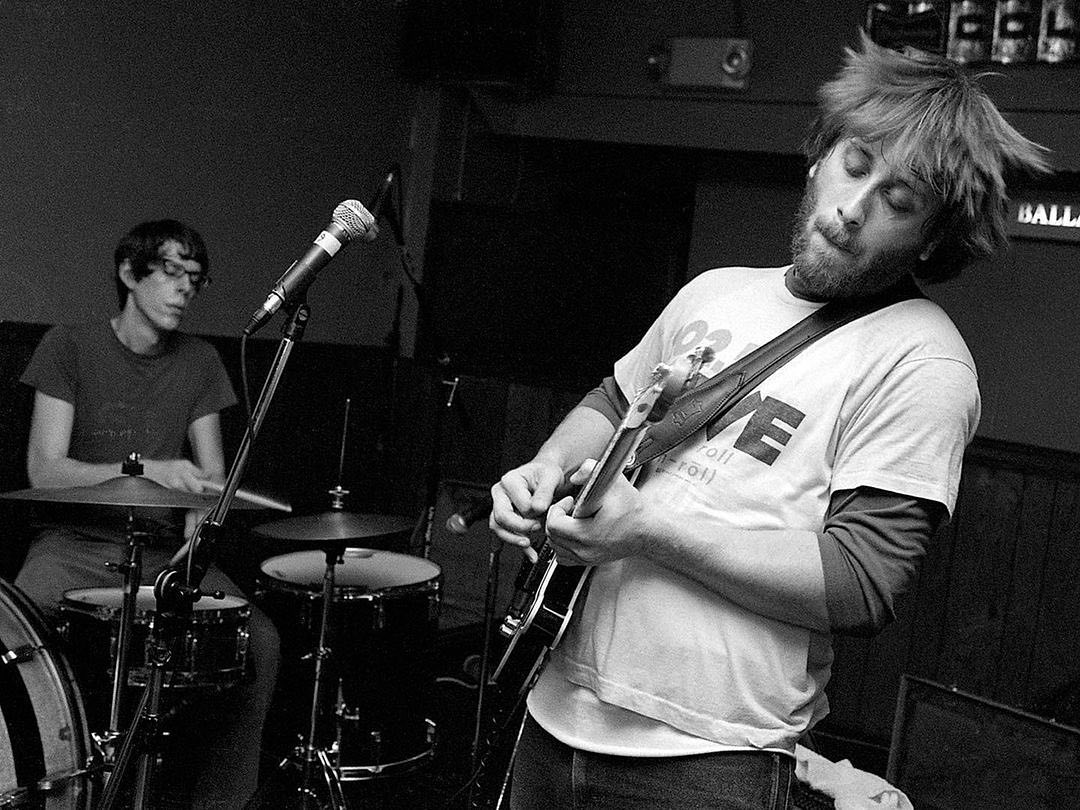 Plenty of ink has been spilled over the years about The Black Keys. Far from overnight sensations, a steady pace of gigging and recording meant that it was really only by their 6th studio album, Attack and Release, did they begin to achieve the recognition from a mass of fans and critics. Yet from such a point began a meteoric rise to stardom with a string of platinum albums, including Brothers and El Camino, making them one of the biggest and most recognisable bands in the world.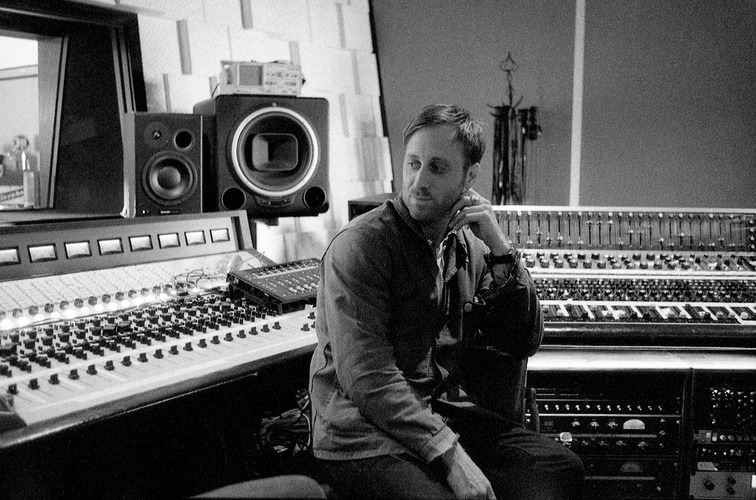 From the launch pad of a fully equipped studio, stocked with treasures of bygone eras of recording, coupled with a string of ever more successful albums with The Black Keys, placing them as one of the biggest bands in the world, Dan Auerbach quickly became one of the most prolific, decorated, and in-demand figures in modern American roots music. One should look no further than the fact that over the last 4 years, Auerbach has been nominated 3 times for producer of the year. Though one might assume that he has a specific wheelhouse of the genre he operates in, his breath of work demonstrates a diversity and fluidity of craft that allows it to function across multiple genres.
Robert Finley is our modern link to the tradition of southern blues in the US. With a storied life of hard times and blues music, it's unsurprising to find Dan Auerbach's desire to work with Finley. By the time they connected in 2017, Finley was 64 years old. Auerbach would go on to produce two albums with Finley, 2017's Goin' Platinum, and 2021's The Sharecropper's Son. Both brought with them the full utilisation of Auerbach's experience, delivering modern blues in its most authentic form.
Cage the Elephant have made a name for themselves from their specific blend of Americana packaged within energetic and invigorating modern rock. Naturally, they found a kindred spirit in Dan Auerbach when they teamed up for 2015's Tell Me I'm Pretty, with Auerbach also claiming a co-writer credit on one of the stand-out tracks of the album, Trouble, which features all the trappings of the "Auerbach Sound".
Lana Del Rey has defiantly carved out her own space within the pop music landscape, with one of the most unique voices to grace the charts. Her signature impression on modern pop takes so many of its cues from a bygone era ranging from the singer-songwriters of Laurel Canyon to the glamour of the classic American pop of Nancy Sinatra. By this measure, the two's collaboration on her major label follow-up, Ultraviolence, seemed an obvious team-up. The album digs heavily into the classic soft rock sound, complete with a healthy dose of psychedelic and jazz guitar tones. The album, as a result, is considered one of her best works.
Even within further-reaching genres has Auerbach been able to flex his creative muscles. The great American musical movement of hip-hop has seen Dan contribute his skill set, with other artists to create a unique fusion of sounds. Blakroc was a collaborative album that saw The Black Keys create a blues-rock/ hip-hop fusion album with Roc-A-Fella Records co-founder Damon Dash, and featured appearances from legends of the game like Mos Def, Q-Tip, Raekwon, RZA, and Ol' Dirty Bastard.
"Every aspect of Dan Auerbach's career is a tent pole to his devotion to the unifying and near-mystical spirit of the great heritage of American music."