"The gospel that is The Headphone Masterpiece will be on every sinners lips and in their hearts"
Vibe Magazine, 2002
A unique brand of funk that has gone criminally under the radar. The self released 2002 debut album The Headphone Masterpiece by American singer-songwriter and multi-instrumentalist Cody ChesnuTT is in equal parts guitar-driven rock music as it is an introduction to the neo-soul sound.
20 years on from its creation, we look back on five key tracks from the 36-song double masterpiece - celebrating its status as a Rough Trade Essential album - which we are now proud to present reissued on Rough Trade Essential Edition aztec gold vinyl.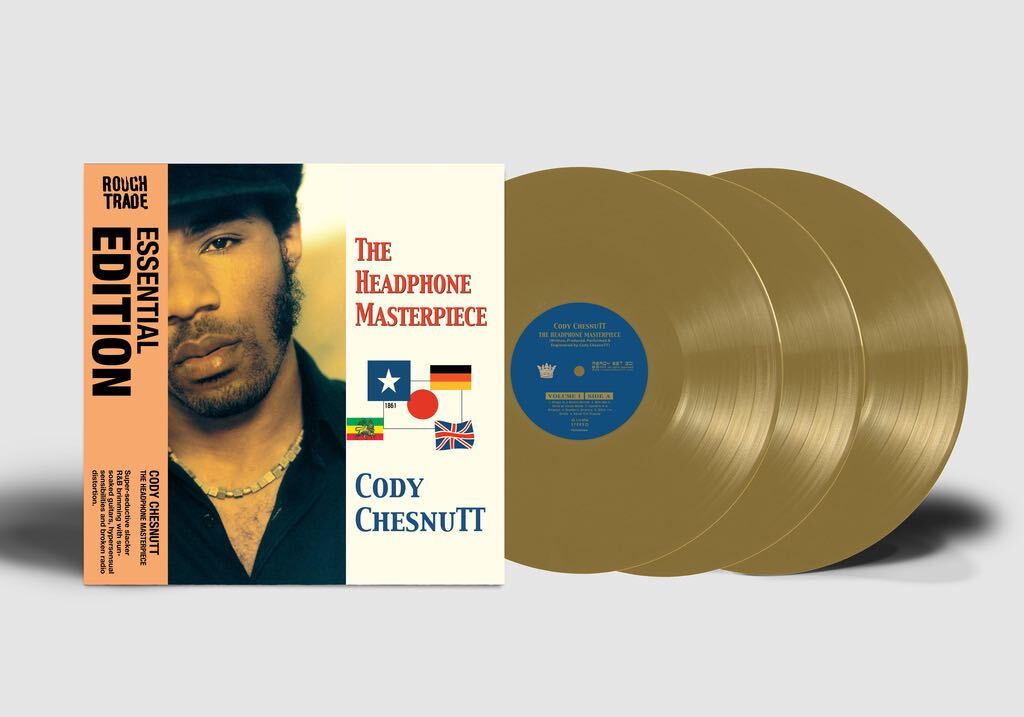 Pre-order now
The Headphone Masterpiece
Rough Trade Essential Edition on aztec gold vinyl.
A key figure for black artistry in modern rock, ChesnuTT joined a growing group of African-American artists in the 2000s' eschewing the current hip-hop and R&B music trends for the rock genre. An abstract hip hop which aligned with the rising neo-soul/funk sound of the 2000s, very much in the same ball park as neo-soul pioneers: Outkast, N.E.R.D and Erykah Badu.
"For black guys to see another black guy with a guitar, half the time it's like, 'You're playing white people music.' But, now I'm able to go out and tell people about the options and the different choices that I'm able to make. I can say that the same thing is available to them: It's that simple."
Cody ChesnuTT
Recorded in his home bedroom recording studio with a 4-track recorder, nicknamed "The Sonic Promiseland", ChesnuTT masters guitar, bass, keyboard and the organ, with boldly distorted, overdubbed production. A mix of introspection and dirty south hip hop lyricism ChesnuTT reflects on the experience of falling in love, marriage, his love for music and the vices of a rock and roll lifestyle.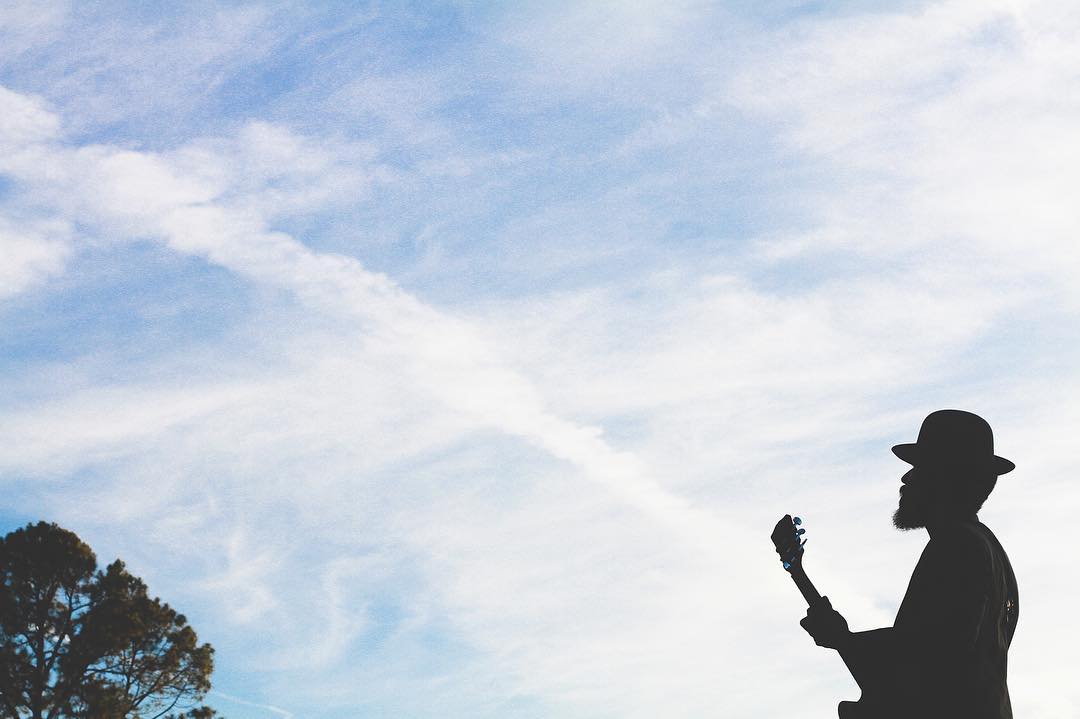 Serve This Royalty

'We kick crowns, kings, and Adidas. This shit is fresh...'
ChesnuTT at his most assertive. Over anthemic saxophones, trumpets and organ, the Southern crooner shares his ambitions and dreams, affirming that he will make it to the heights which he has sights on - 'Platinum chains and rings / is all a brother knows / But you're one of the first to know / that gold is back in town / So you better serve this royalty right.'

The distorted hook 'We kick crowns, kings, and Adidas' and vocal snippets of lo-fi murmurings act as a distinctive and raw touch. ChesnuTT is not afraid to pour his heart and soul into every track.
The Seed
'If Mary drops my baby girl tonight / I would name her Rock-N-Roll.'
A style reminiscent of the legendary Prince, ChesnuTT soulfully croons over a mix of rock guitars, keyboards and drums. A stand out for its lyrical crudity as much as its thumping funk bassline. One of ChesnuTT's most braggadocio tracks on the album as he boasts of his own infidelity and the idea of having children by multiple woman - in the name of rock and roll.

This breakthrough track from three dozen song album went on to gain attention from esteemed hip-hop The Roots, who remade the song as 'The Seed 2.0'  for their album, Phrenology with ChesnuTT on guitar.
Boylife In America

"A brand new cadillac and a winning lotto ticket / I'm all about boylife in America."
The fourth track within ChesnuTT's epic storytelling album - indulging in all the fantasies of a young, carefree, man in America. ChesnuTT described The Headphone Masterpiece as satirising pop culture and this track is a prime example.

A minimalist arrangement of twanging guitars and simplistic drums, this track maintains ChesnuTT's trademark eccentricity whilst raw and funky.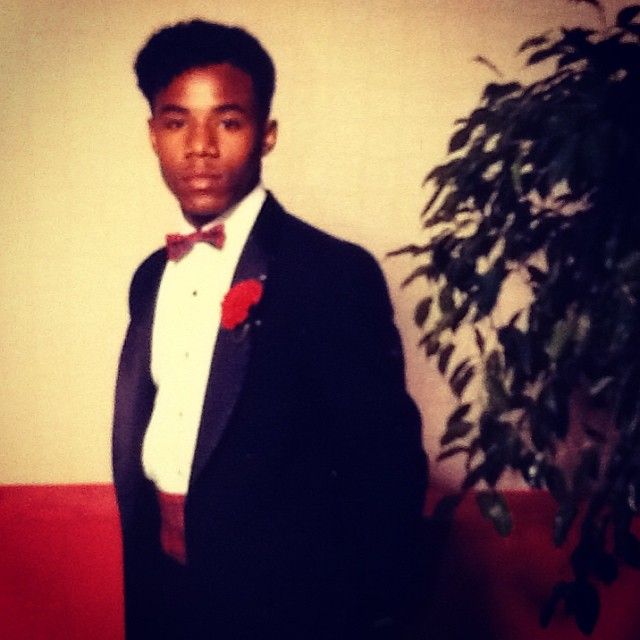 Look Good In Leather
"I can do anything I want / Because I look good in leather / I can talk any kind of talk / Because I look good in leather."

The penultimate track on the double album, the soul virtuoso continues to exude swagger and lo-fi intimacy. 60s soul and Motown stylings ChesnuTT's larger than life persona cuts through in this overly catchy recording.

A key track on the sprawling autobiography demonstrating the ease at which ChesnuTT blends a nostalgic sounds with stripped back productions.
With Me In Mind

"So you wrote this with me in mind / With silence, you summoned the blacklight to climb / A musician vision, I'm projected in the air like a…A psychic mission."

Rough around the ages with a fuzzy drumbeat and feedback, the American troubadour brings honest storytelling to rock and roll, featuring the sultry spoken word of Sonja Marie.

With a gritty and enchanting effect ChesnuTT smoothes out straight guitar rock in this majestic track, combining the attitude of hip-hop with the attitude of rock-n-roll at the same time.