Express yourself.
Rough Trade and Goldsmith Vintage team up to celebrate the enduring love for vinyl and vintage clothing with Limited Edition range.
Vintage and vinyl have always had a natural synergy, both are symbols of self-expression and individual taste; circular by nature they are cherished possessions that transcend trends and pass on through generations. This unique partnership is a celebration of subcultures today, interpreting the characteristic style and expression of vintage and vinyl lovers.
Starting out with a small market stall on Brick Lane in the 90s, Goldsmith Vintage maintains a strong cultural heartbeat referential to founder Peter Goldsmith's experience growing up around the 'mad visual culture' of Soho and Camden, then time spent as an environmentalist and social justice activist. Today, the company operates stores in three iconic London locations and is a firm favourite on the festival circuit. Known to be an inclusive and diverse LGBTQ friendly business, Goldsmith Vintage puts environmentalism, opportunity and equality at the centre of its agenda.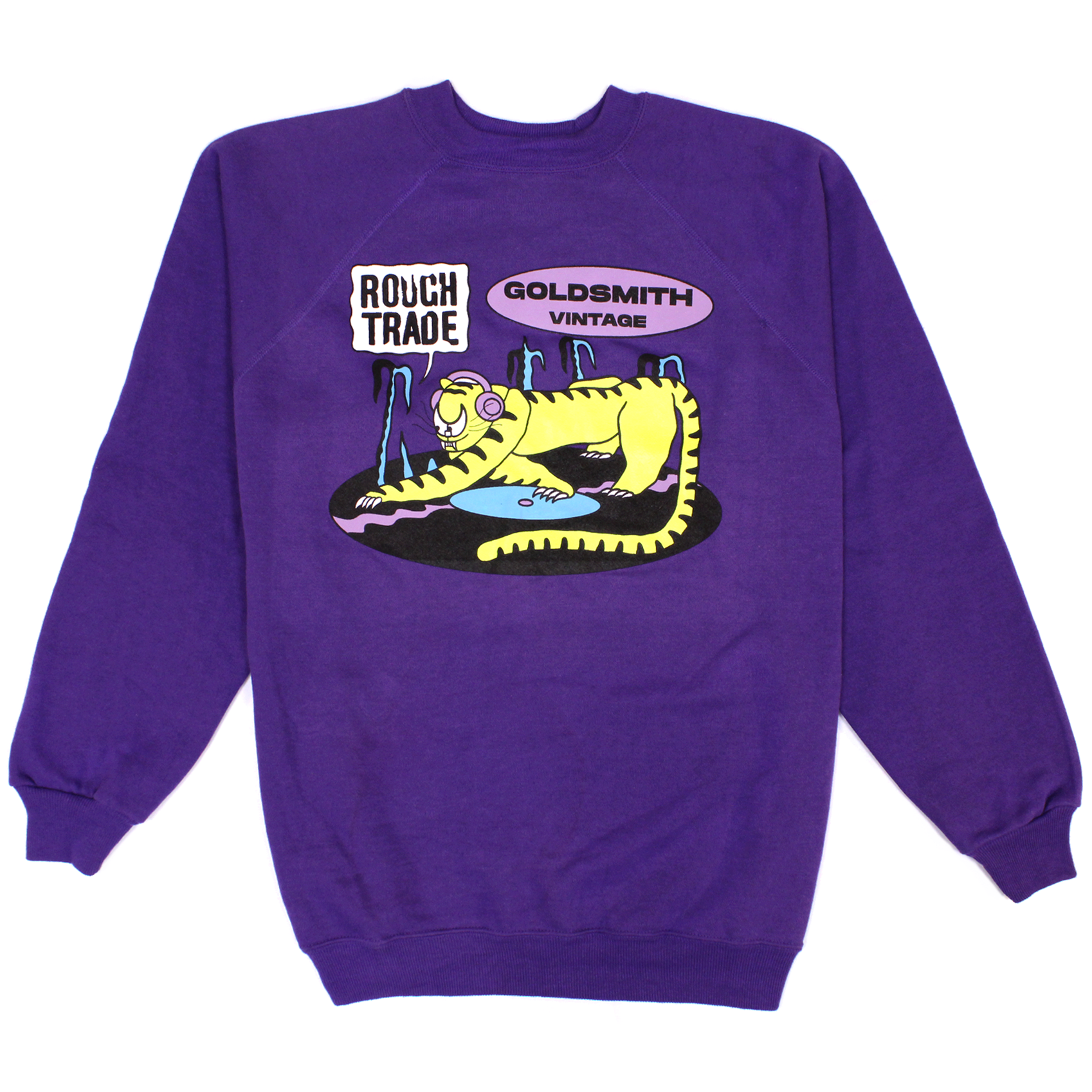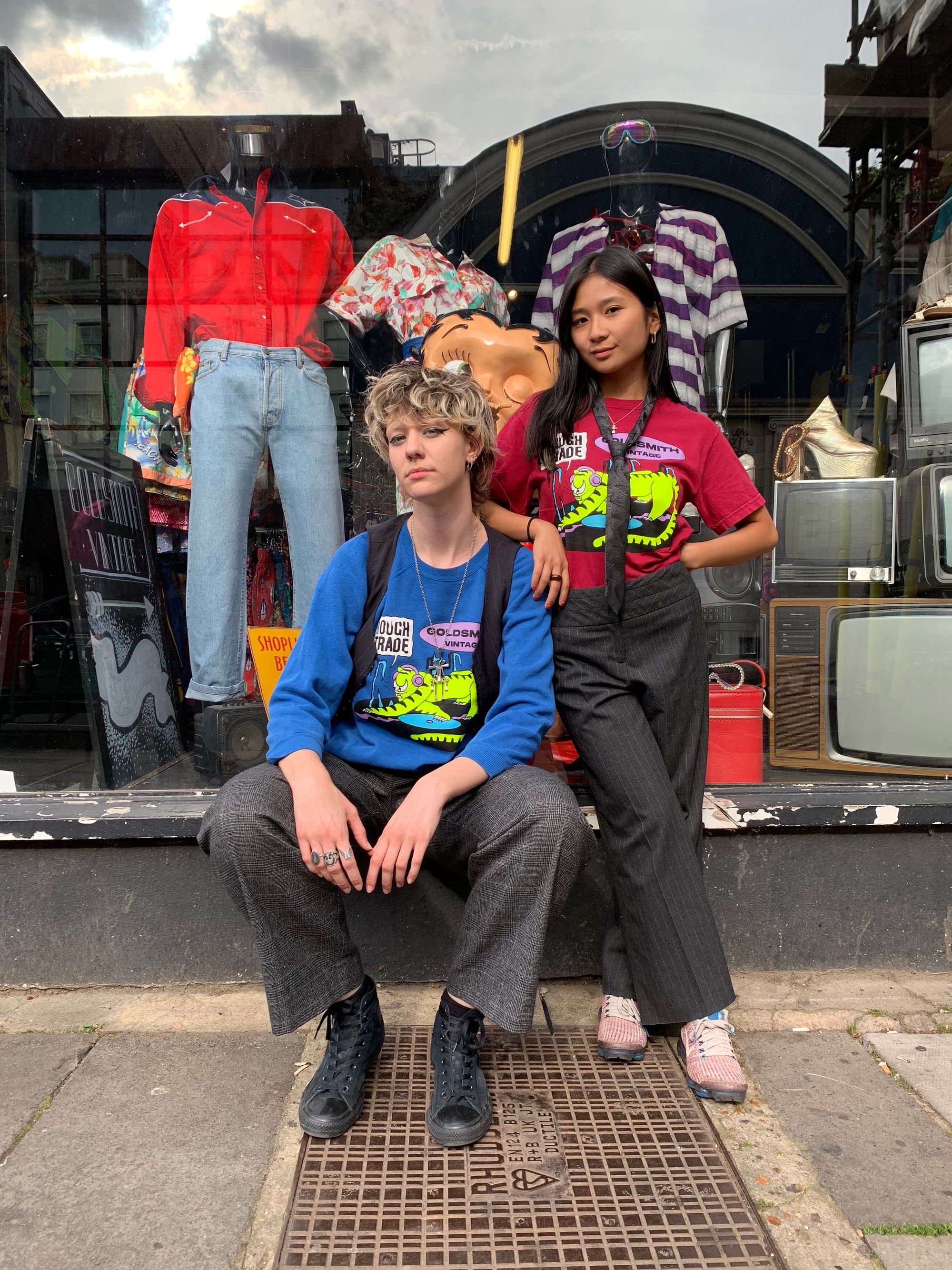 This Limited Edition range draws on the cultural interplay of vintage fashion and independent music, featuring a unique design created exclusively by artist Elliot Snowman. Printed on pre-loved tees and sweatshirts, the striking illustration features both the Rough Trade and Goldsmith Vintage logos incorporated within an eye-catching tiger motif, reflecting Elliot Snowman's signature and authentic style. True to the nature of vintage, every piece is unique but forms part of a super limited capsule of 100, noted by a special certification tag that is attached to each shirt.
"As a devoted vinyl lover and avid supporter of independent record stores, we are honoured to collaborate with our Portobello Road neighbours Rough Trade. My love of vintage all started growing up in the 80s and 90s, being fully immersed in the subcultures from punk through to rave, so we're so thrilled to be partnering up with such an iconic store on this project"

Peter Goldsmith, founder of Goldsmith Vintage
"Like your taste in music, vintage clothing allows you to explore and express your individuality. Curating a collection, be it a music library or eclectic wardrobe is a highly personal exercise in self-expression, but something that also allows us to connect with others and indulge in local, community-led independent stores. Like Rough Trade, Goldsmith Vintage have a passion for the communities they serve and look to promote the longevity of the product they sell, so that it might be cherished for years to come, often preserved in happy sentimentality.

We're excited to join forces on this project, combining our great love of the physical music format with quality pre-loved clothing and the creative cool of Elliot Snowman."

Emily Waller, Head of Brand and Content at Rough Trade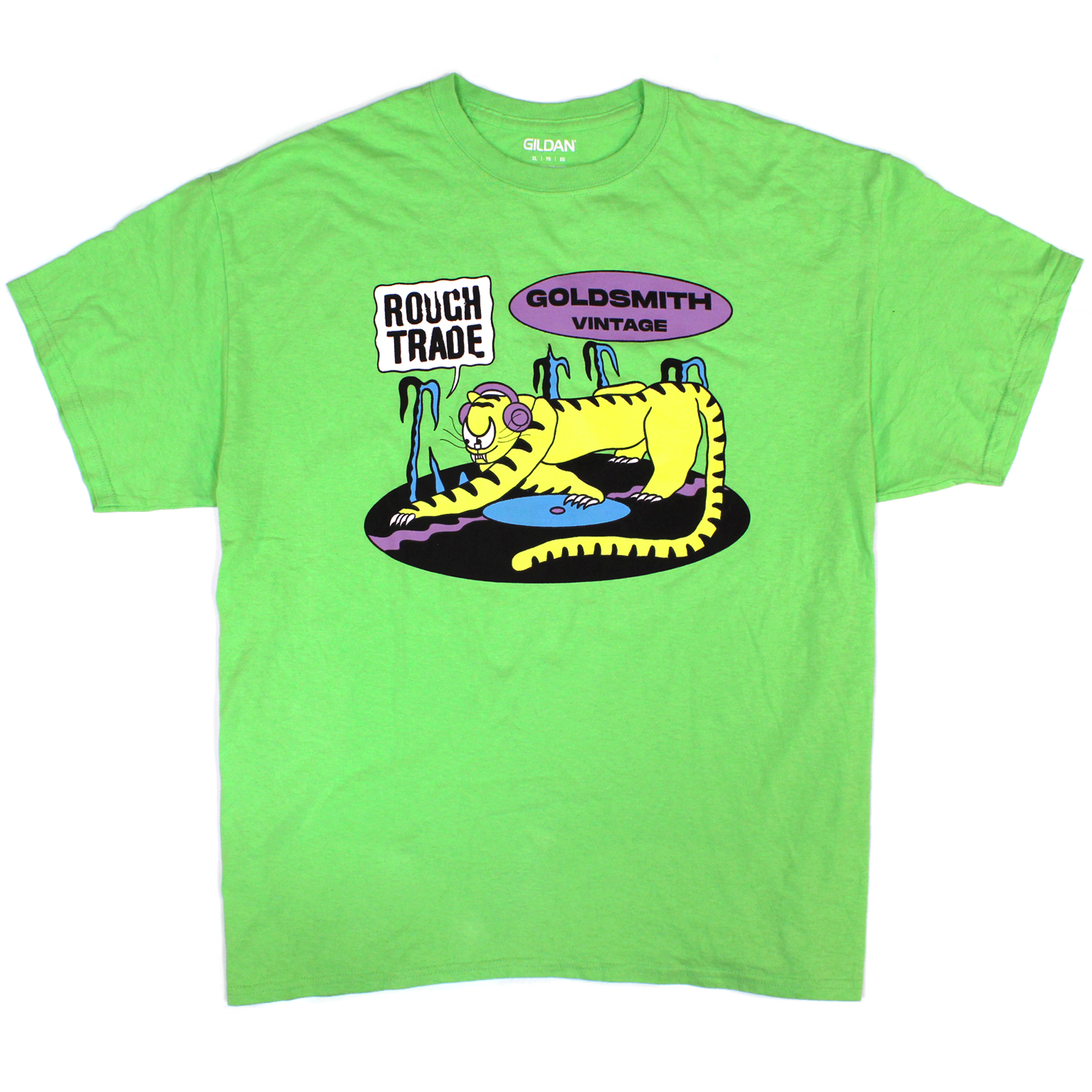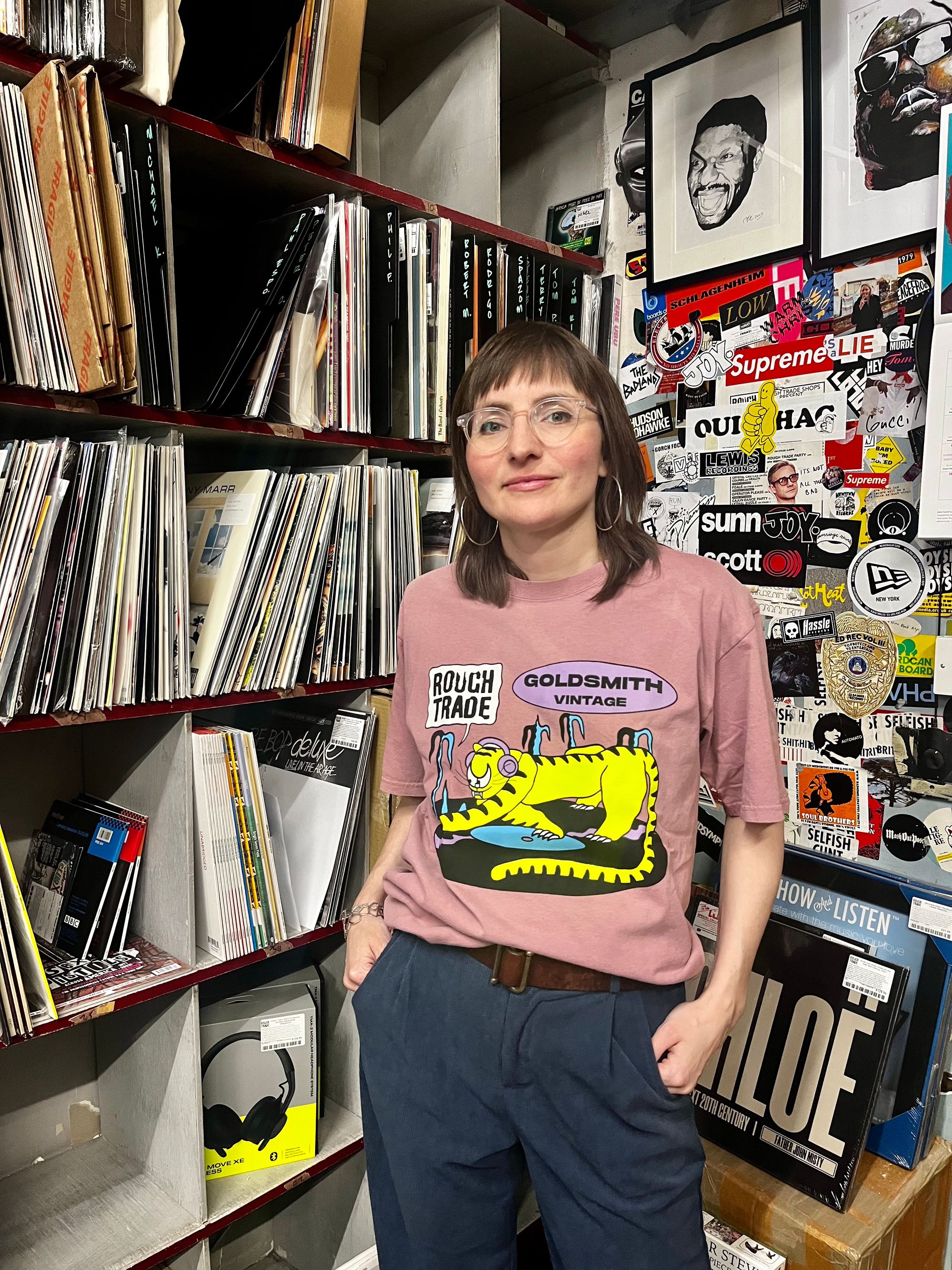 About Elliot
Elliot Snowman is a painter, printmaker and textiles artist based in Brighton, well known for his bold animal character designs and graphic artworks.
How to purchase
The Limited Edition collection* will be available at the following stores from Thursday 7th July 2022:

Rough Trade West - 130 Talbot Road, W11 1JA
Rough Trade East - Old Truman Brewery 91, Brick Lane, London E1 6QL
Goldsmith Vintage - 176 Portobello Road, W11 2EB
Goldsmith Vintage - 57 Neal Street, WC2H 9PP

*Please note that all garments are vintage and therefore may show some small signs of wear.