It's going to be a tough feat, to prize the word uncertain from the firm grip of the pandemic's vocabulary, so long has it been a buzzword for these times we are living in. However, as dubious as the many months gone by have been, we can be absolutely certain of one thing: the enthusiasm for new music has not waned a single bit.
When the chips are down, music becomes our life raft, buoying us through all the insecurity and instability with songs that empathise, galvanise, satirise or even trivialise. Music is the warm blanket, to wrap you up and steal you away, even if it's just for a moment.
And so to 2021 which, so far, has bore nothing short of a goddamn goldmine of new albums. In no particular order here are our favourites, the highlights of which are summed up with the wise words of Rough Trade West's Al Mills below. Enjoy and thank you for continuing to support new music.
Don't forget to give our Albums of the Year So Far playlist and podcast a spin!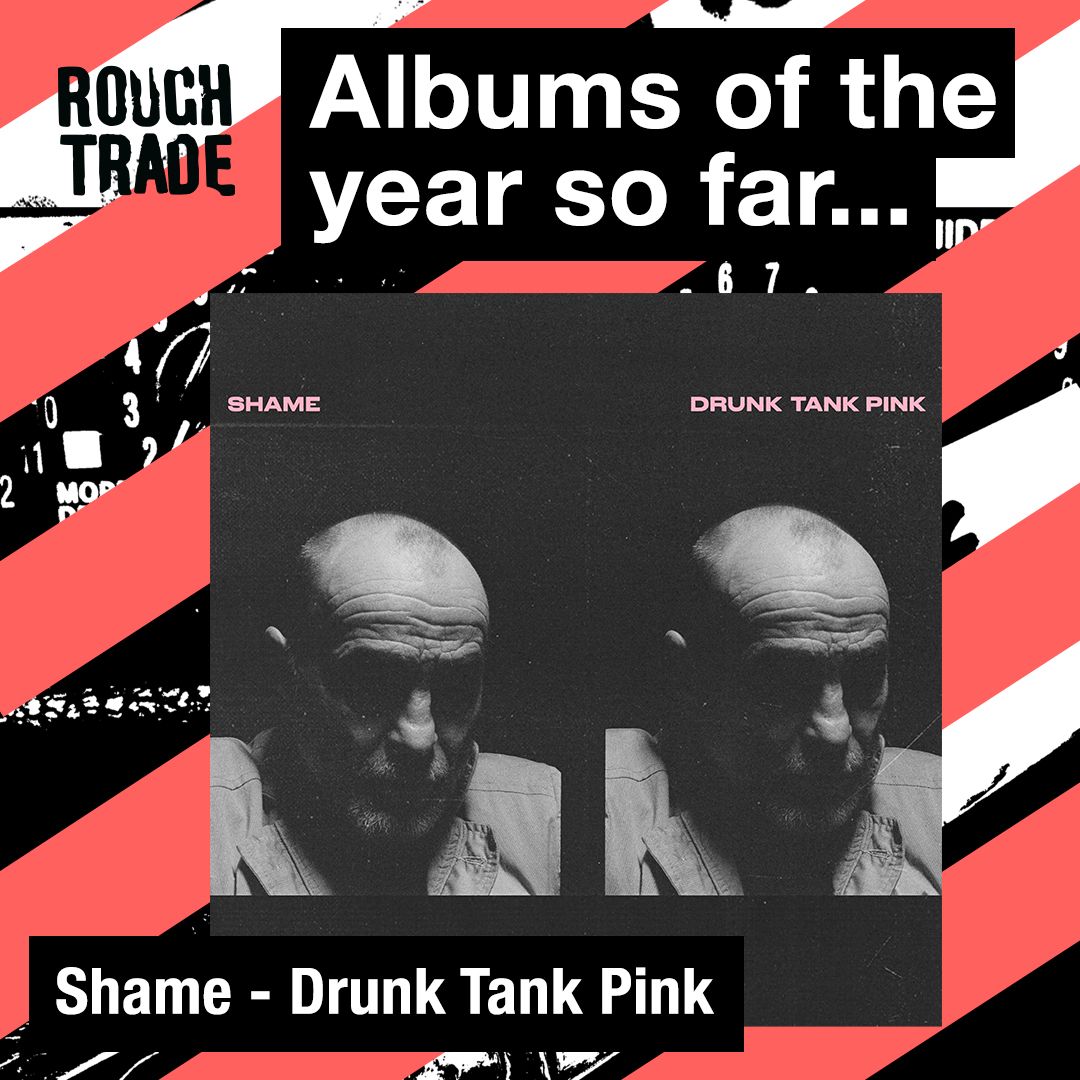 It's been three years between South-London trailblazers Shame's, groundbreaking debut 'Songs Of Praise', and their sophomore release 'Drunk Tank Pink'; and what a return it's turned out to be.
Named after a rosy-hue that was developed by psychologists to pacify inpatients, inmates and almost everyone else in between… Drunk Tank Pink is a viscerally consuming masterclass in human instinct- one which howls to the high heavens like the calculated spawn of Parquet Courts' A.Savage, and conscientious confrontation.
Where Songs Of Praise was an education in youthful rebellion, and anthemic crowd pleasers, here, Shame dig into the claustrophobic pit of five men simply trying to re-adjust to normality again; a banded maturity crafted out of thirty months spent on the road, a year and a half in isolation, and an entire adolescence captured in just short of 42 minutes.
A testimony of musical strength, Drunk Tank Pink is a beautifully complete body of work from a band who continue to inspire audiences, and fellow-musicians alike.
Buy now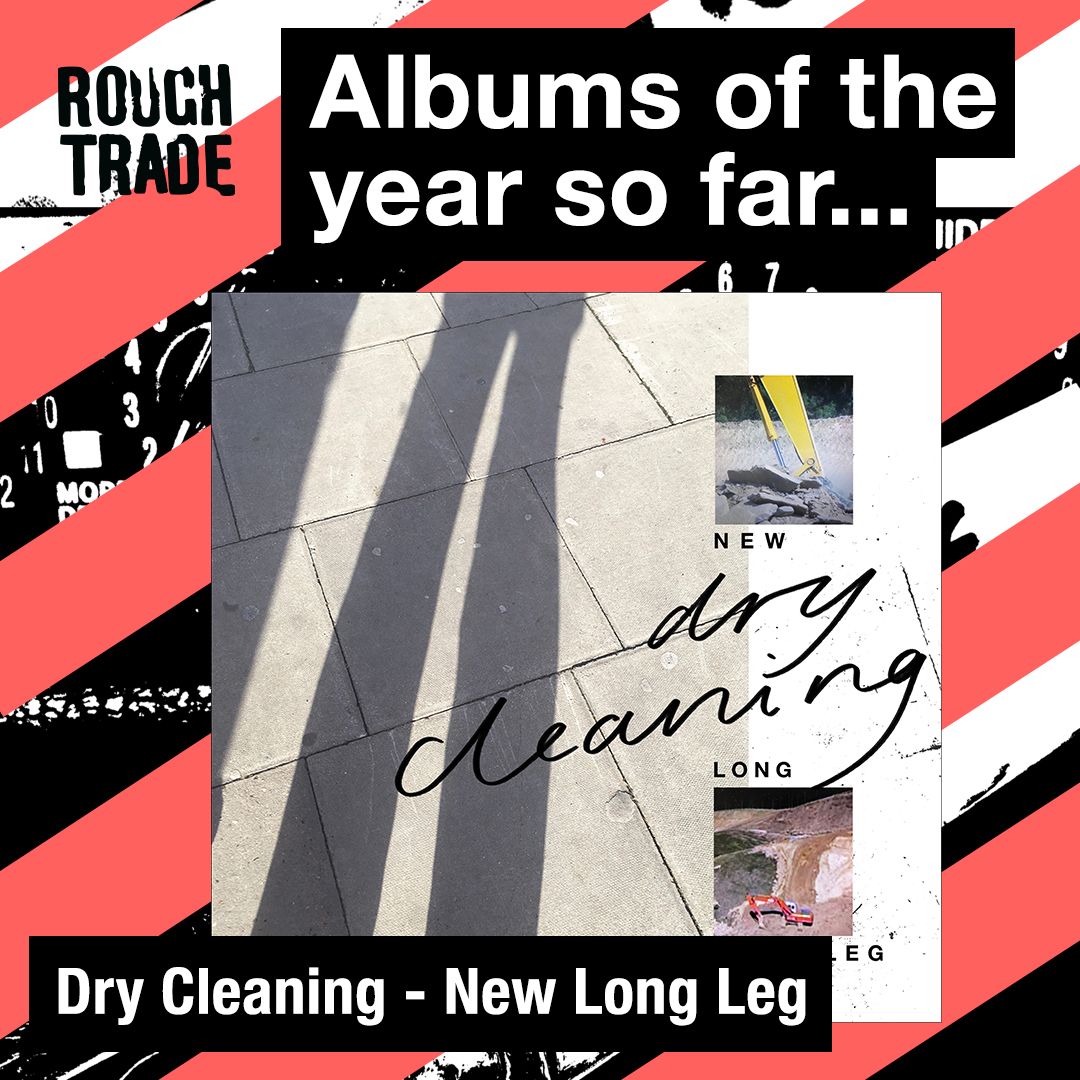 Almost certainly the most lyrically observant mindfuck of the year, in New Long Leg, the highly anticipated debut from "Art-Rockers" Dry Cleaning, vocalist Florence Shaw is in her element; continually testing the boundaries of her trademark satirical surrealism, which, when accompanied by the wiry intuition of the rest of the band, results in a match made in tongue-in-cheek delight.
Smart, conceptually bonkers and entirely, of their own deadpan-drool, no one does chewed up chorus quite like Dry Cleaning. This is the next generation of poetic mastermind and not a soul could honestly say, they could predict what'll happen next.
My favourite quip would probably have to be: "You're a spoon pal"- New Long Leg.
Buy now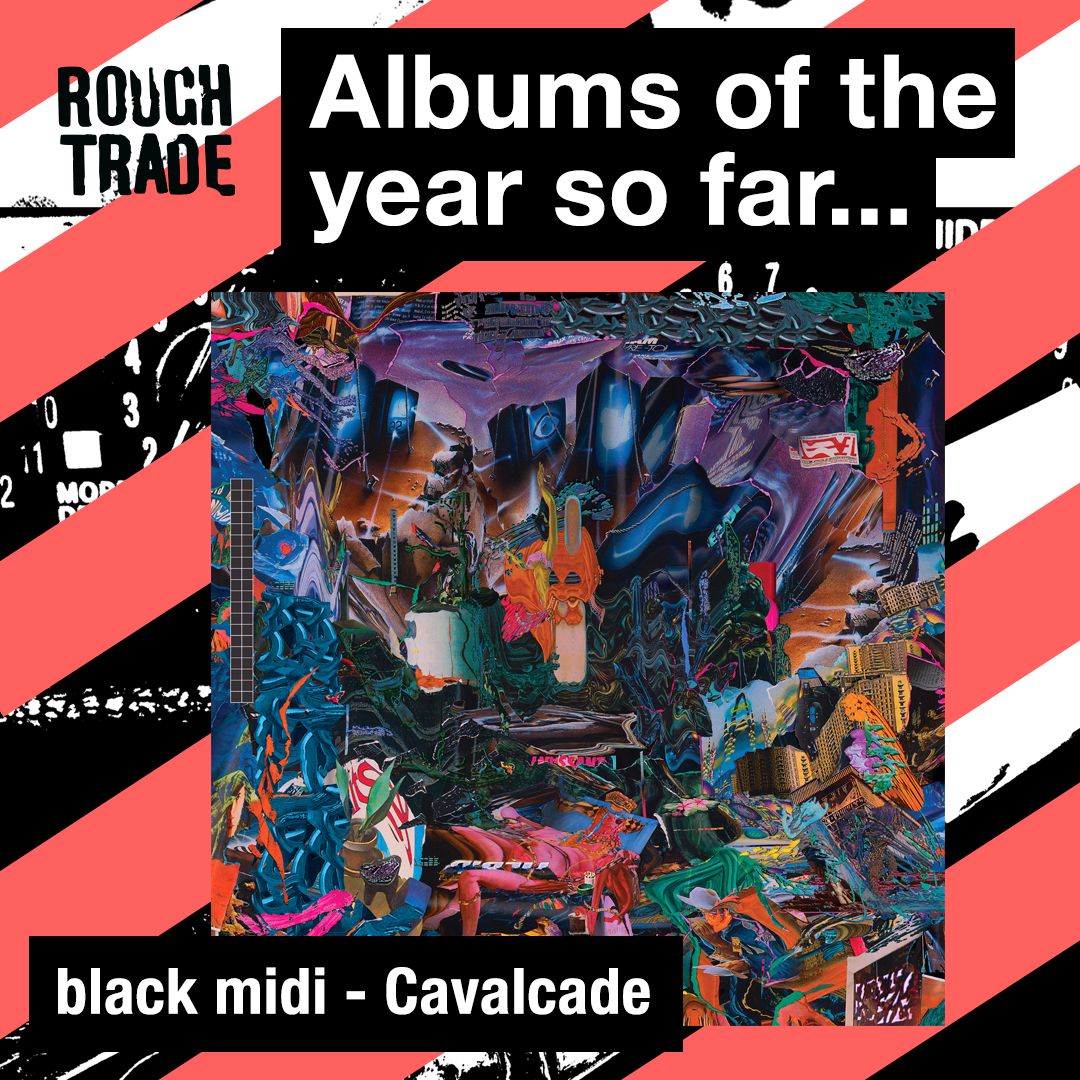 Having previously made our Rough Trade Albums Of The Year list with their 2019 debut Schlagenheim, black midi's seminal return Cavalcade, is one which has shaken it's listener's to their very core.
In just two years, the band have garnered an unparalleled reputation for their very own brand of innovative nightmare, and Cavalcade, is an entirely new experience in itself.
Where one may, with time, grow accustomed to having your soul ripped inside out by drummer Morgan Simpson and the group's general penchant for anarchic-avant, tracks such as Diamond Stuff - a haunting cruiser that soars with Joe Hisaishi-style flight, prove that there's more to black midi than bursts the eardrum. That, complete with a stylistically transformed visual identity (think Nina McNeely's contemporary dance ordeal for the John L video), and you've got yourself an aesthetically masterful treasure.
We may think we know the score here by now but ultimately, we were wrong. Cavalcade is a theatrical masterpiece that delights in defying the ever-dreaded sophomore slump.
Buy now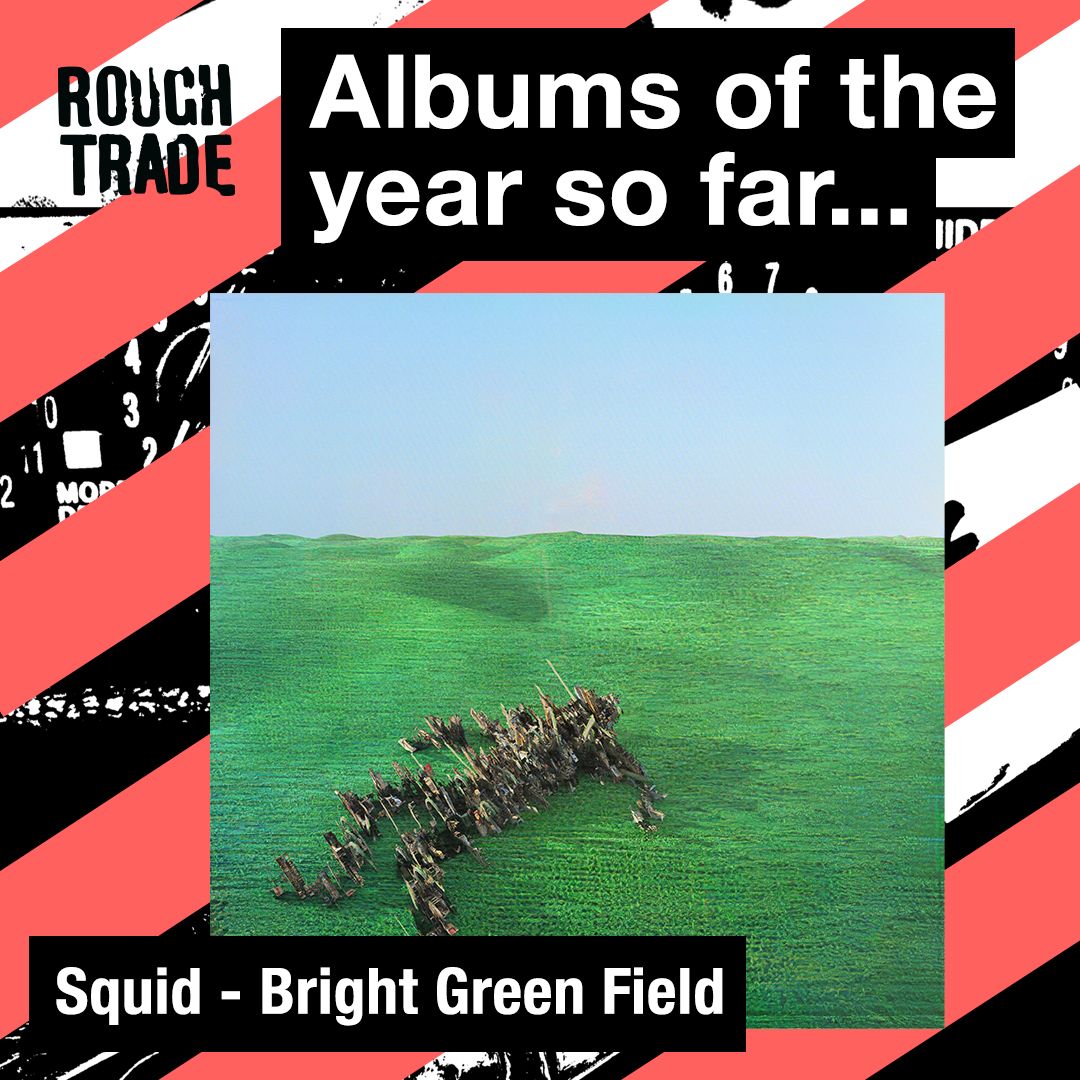 It's been quite the ride for Bristol based sax-punk-connoisseurs Squid. After signing to the seminal experimental label Warp back last year, the quintet have managed to squeeze in a socially-distanced tour, performed live from a carpark for Later... with Jools Holland, and, (perhaps most importantly), released their debut full-length record Bright Green Field.
Produced by Dan Carey of Speedy Wunderground notoriety (black midi, Black Country New Road, Fontaines D.C.), Bright Green Field is an impeccably earnest cirque-de-ensemble; a wailing genre-hybrid which never ceases to provoke infinite levels of serotonin.
For those of us who've grown to love Squid's signature contemporary-Kraut over the last few years, fear not, there's plenty of off-kiltered vigour to indulge in here. As drummer-come-lead-vocalist Ollie Judge shifts between A-list worthy commercialism, and elated eccentricity, tracks such as Paddling and Narrator open up the platform for other members of the band to take to the mic and give some narrative charming a go; an act which utilizes the very best of every world, in which Squid may choose to inhabit.

Bright Green Field is an instantly accessible introduction to the weird and wonderful brains of Squid, and undoubtedly, it's a record to add to your collection.
Buy now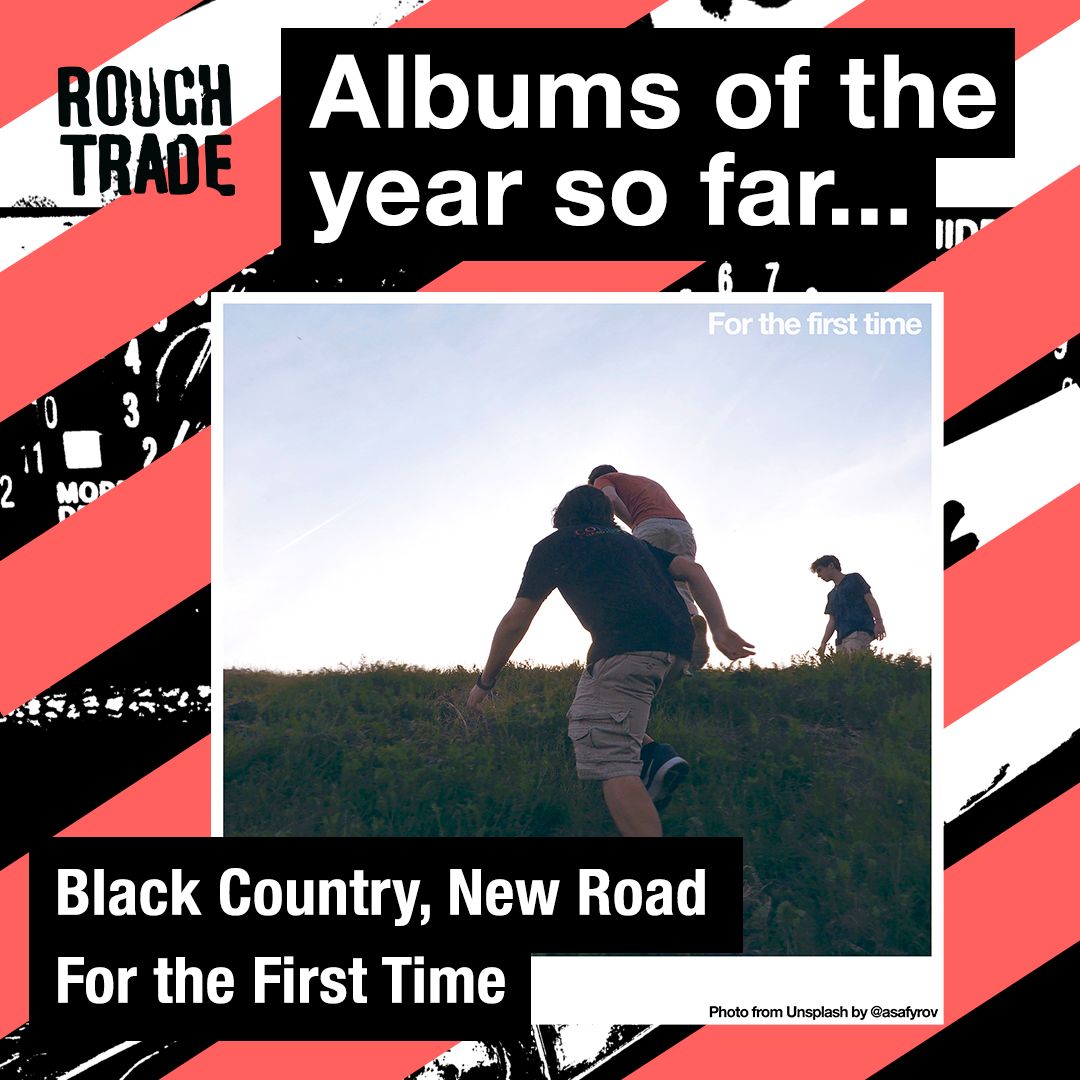 We may only be halfway through the journey so far yet there's no denying that 2021, is the year of experimental magnitude.
Recorded with the savvy ear of Andy Savours (My Bloody Valentine, Sorry), For The First Time is a uniquely discordant game-changer, which never ceases to collaboratively confront the fuck out of anyone who dares join the ride.
Fans of the group will already be familiar with some of the tracks presented here, but that's not to say the progression has been stagnant. BCNR's cult-classic single Sunglasses, is given a rhythmically seductive intro which deserves to be witnessed live, whilst Athens, France possess a new set of lyrics, and opening number Instrumental, is a Sons of Kemet-esq bulldozer of jazzy dispositions.

Black Country New Road make music to soundtrack the dark. Curating suspense like the warped depiction of Coraline's other-mother turning from harmonious, into an alt-terror, For The First Time is a different breed which, over the span of six tracks, transforms itself into a full-grown beast of fantastical-brute that's both frightening, and truly obsessing.
Buy now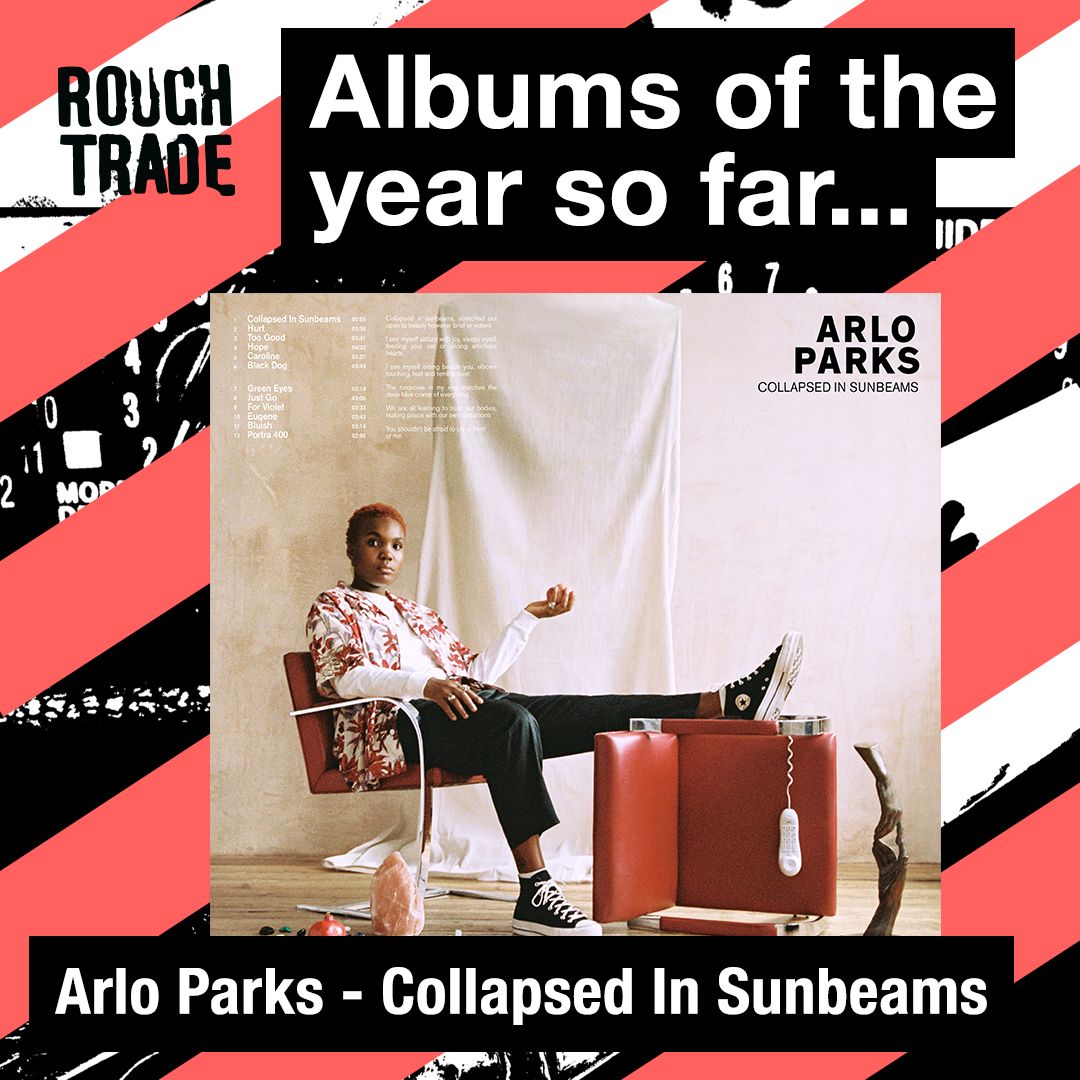 Thom Yorke was once quoted saying: "I think the most important thing about music is the sense of escape." As we're caught in the routine of lockdown, and cyclically chaotic modernity, it can be argued there's very little else more pertinent than the need to pack up, and follow that breath of fresh air, to wherever the winds of change may take us.
Released in our bleary-eyed month of January via Transgressive Records, Collapsed In Sunbeams is a remarkably dreamy debut from three-time BRIT Awards winner Arlo Parks.
A once-in-a-generation newcomer who's lyrical paint-palette ranges everywhere from "red carnations by the windows" (Hurt), to strawberry flushed cheeks (Caroline), to cigarettes held in purple lips (Eugene), Arlo Parks is the kind of soul whose artistry is destined for longevity; a meticulously relatable maverick who has won the hearts of many, in very little time at all.
Having curated a Radiohead inspired playlist for BBC 6 Music, it goes without saying that nostalgiacised escapism runs through the veins of the 20 year old Londoner, and Collapsed In Sunbeams is a remarkable example of an instant classic, unfurling before our very eyes.
Buy now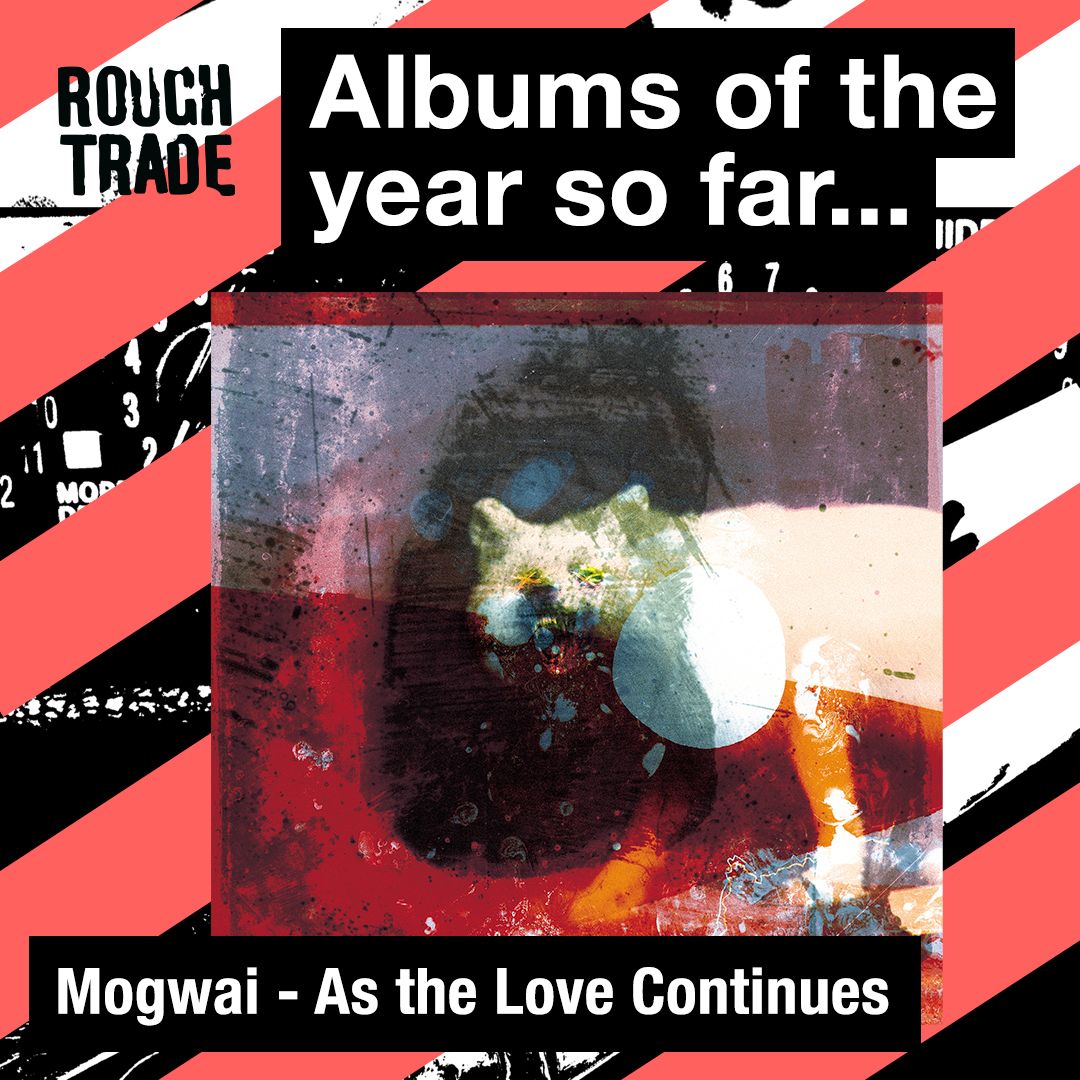 Scotland's heritage Post-Rockers Mogwai, return with their tenth studio album As The Love Continues and we couldn't be more excited.
Released via their own Rock Action Records label, As The Love Continues is an all-expensive capsule of mastered technique, and synergetic growth. With 26 years as a group under their belts, Mogwai have been there and done it all and yet still, their sound remains refreshingly renewed at every given turn.
Lead single Dry Fantasy is the very kind of slow-building magnificence you might expect from an Attenborough documentary on ice-caps or the Aurora Borealis. Confidently captivating and immaculately drifting, it's yet another from a group who do nothing but conduct cinematic sparkle, and infinite levels of instrumental charm.
Buy now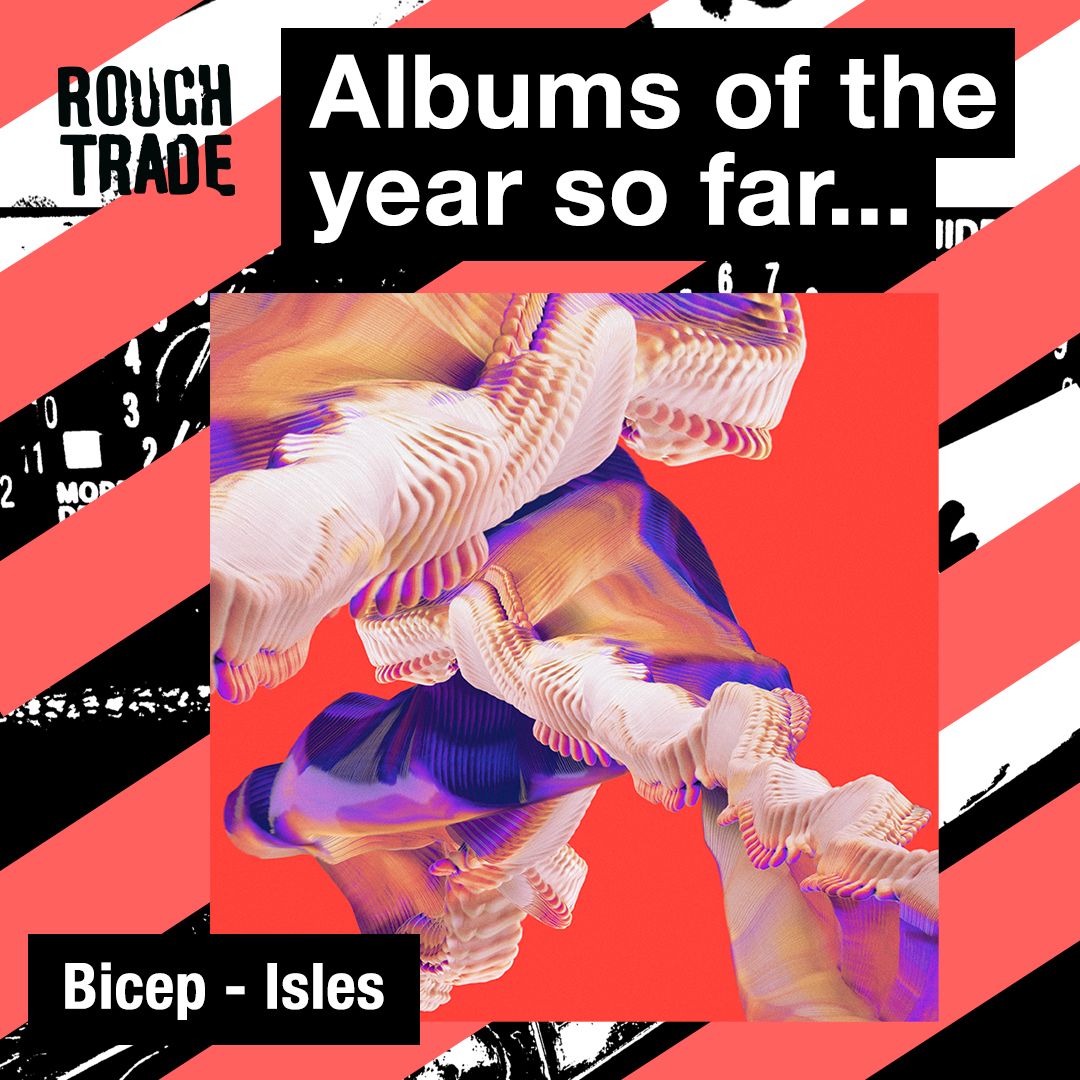 A record that took two years in the making, Isles is the second studio album by Irish DJ duo Bicep.

An undisputed go-to for the presently domesticated dance floor, if ever there were a time for electronic feel-good, it would be right now.
Buy now

Mush - Lines Redacted
Arab Strap - As Days Get Dark
Field Music - Flat White Moon
Hiatus Kaiyote - Mood Valiant
John Grant - Boy From Michigan
Serpentwithfeet - Deacon
Goat Girl - On All Fours
Gruff Rhys - Seeking New Gods
Julien Baker - Little Oblivions
Sleaford Mods - Spare Ribs
Steve Earle & The Dukes - J.T
Mdou Moctar - Afrique Victime
Claud - Super Monster
Dinosaur Jr - Sweep It Into Space
Faye Webster - I Know I'm Funny haha
Japanese Breakfast - Jubilee
St Vincent - Daddy's Home
Nick Cave - Carnage
Girl In Red - If I Could Make It Go Quiet
Weather Station - Ignorance
Jane Weaver - Flock
Altin Gun - Yol
Viagra Boys - Welfare Jazz
Marina Allen - Candlepower
Portico Quartet - Terrain
Wolf Alice - Blue Weekend
Cassandra Jenkins - An Overview On Phenomenal Nature
Albums of the Year So Far 2021 Edit Podcast
Albums of the Year So Far 2021 Playlist