Saint Etienne
Buy Now
Rough Trade Exclusive powder blue vinyl + bonus disc
The pop auteurs return with their tenth album, using sounds and samples from 1997 to 2001, their trademark hazy musical style evokes the folk memory of the period - as if the 90s were only yesterday.
Photo credit: Elaine Constantine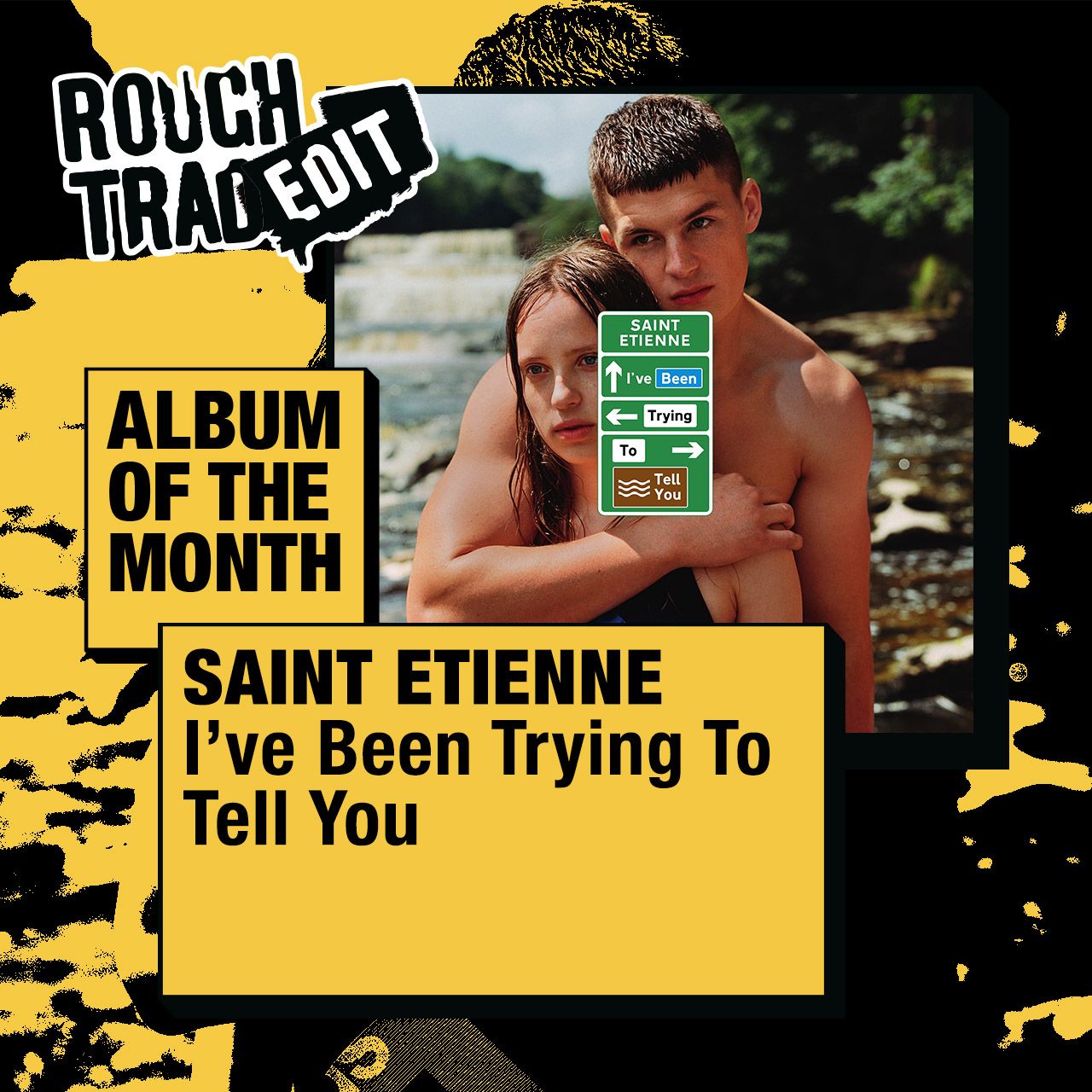 Who
Bob Stanley, Pete Wiggs and Sarah Cracknell, a trio of pop-music-and film-obsessed kids who grew up sharing a common interest in the musical thrills of 60s London.  After following a career in music journalism, childhood friends Bob and Pete developed the 1989 record label 'Caff' with the aim of fusing 60s British pop with club / dance rhythms. After meeting vocalist Sarah Cracknell and releasing the seminal Foxbase Alpha, the trio of Saint Etienne were formed, carving a viable path for the genre of indie dance / dance pop in the 90s music scene.
What
The groove of 60s pop with a post-acid house backbeat, the highly conceptual blend pop, glam, electronica and folk, weaving in samples of anything from clips from films, Dusty Springfield tracks to old episodes of Countdown. Carrying on the collage like approach,  I've Been Trying to Tell You reclaims the memory of the time.
With
Tracy Thorn, Flowered Up, Blondie, Morcheeba