'Good artists copy, great artists steal.'
- Pablo Picasso
Words by Will Bradbury

In the 1940s, Pierre Schaeffer pioneered 'musique concrète', an innovative approach that involved splicing together tape fragments to create a 'symphony of noises.' This concept of reusing recorded material and transforming it into something entirely new has shaped the course of modern music ever since. Instead of mere emulation, artists now select elements and make them their own, an approach seen across various genres that is simultaneously referential and innovative.
The late 1980s marked the true emergence of sample-based music when devices with sampling capabilities emerged from the test kitchens of Japanese music tech manufacturers. One such device, the Akai MPC, is often credited for its democratising effect on music, allowing artists with no musical training or significant financial resources to create elaborate tracks without traditional instruments. This lineage can be traced to the modern digital audio workstations (DAWs) that enable teenagers to produce hit tracks in their bedrooms today (think Billie Eilish's Bad Guy).
During this transformative period, a group of visionary artists challenged traditional notions of music production. A defining album was De La Soul's influential 3 Feet High and Rising released in 1989. De La Soul completely transformed the hip-hop landscape by incorporating an extensive range of samples from soul, funk, spoken word, and beyond. Standing apart from the prevailing gangsta rap of the late '80s, the album set the stage for a new era of musical exploration.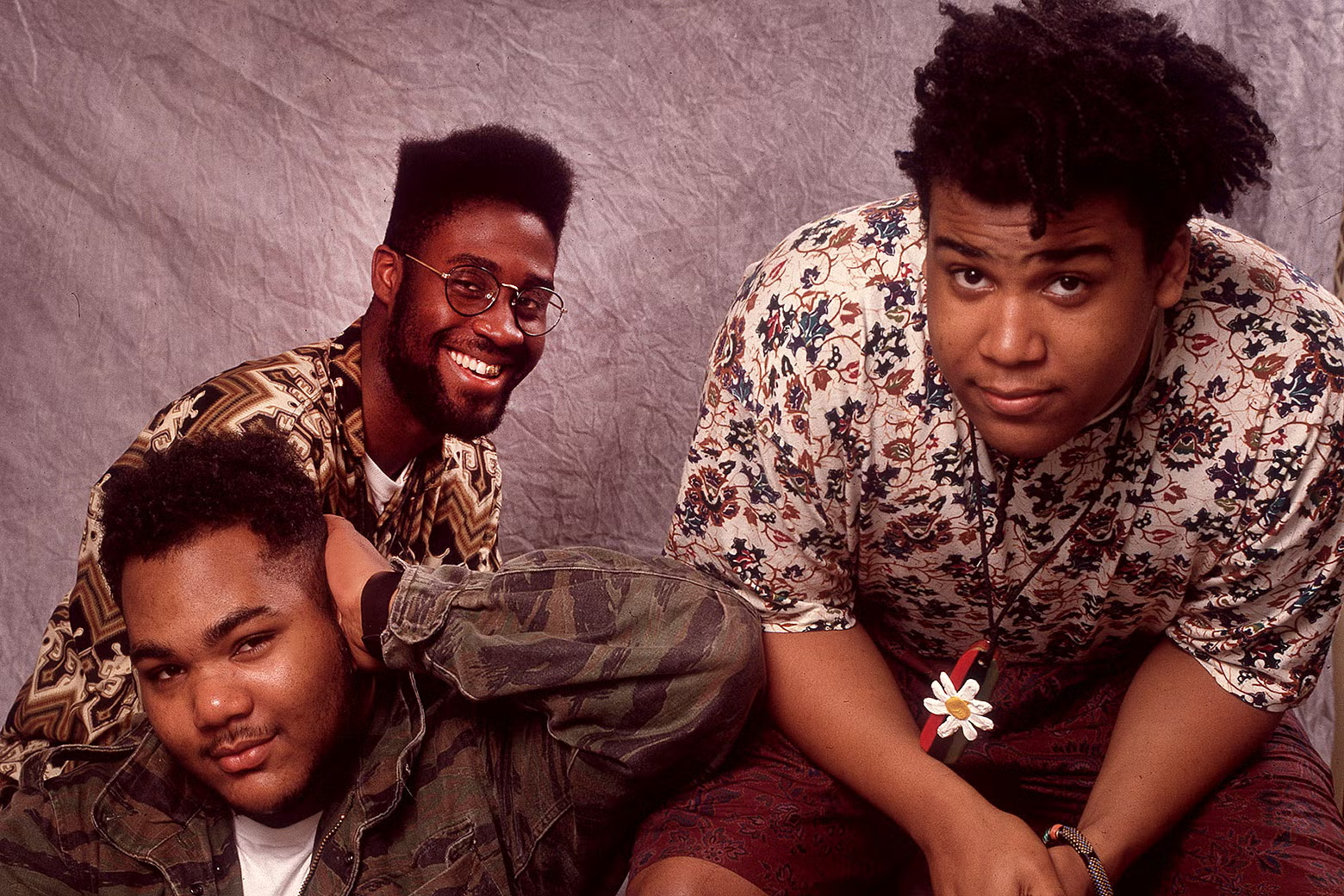 The rise of sampling threw up many important questions about copyright and fair use of recorded material. This culminated in the landmark court case Grand Upright Music, Ltd. v. Warner Bros. Records Inc. in 1991 when Gilbert O'Sullivan sued rapper Biz Markie over his use of Alone Again (Naturally). At the heart of the legal dispute was the violation of the biblical maxim 'Thou shalt not steal.' The resulting ruling established the framework for sample clearance fees that still exist today.
Regardless of personal views on the concept of originality, one thing is evident: the music world has witnessed the death of the author.
So how have we got here? Through ten seminal albums, we examine why sampling remains prevalent and influential in contemporary music across the breadth of the musical spectrum from D.A.I.S.Y age rap, modern rock and forward-thinking electronics.

Read on, enjoy and be sure to give our Spotify playlist a follow below and watch our accompanying video on Instagram.
---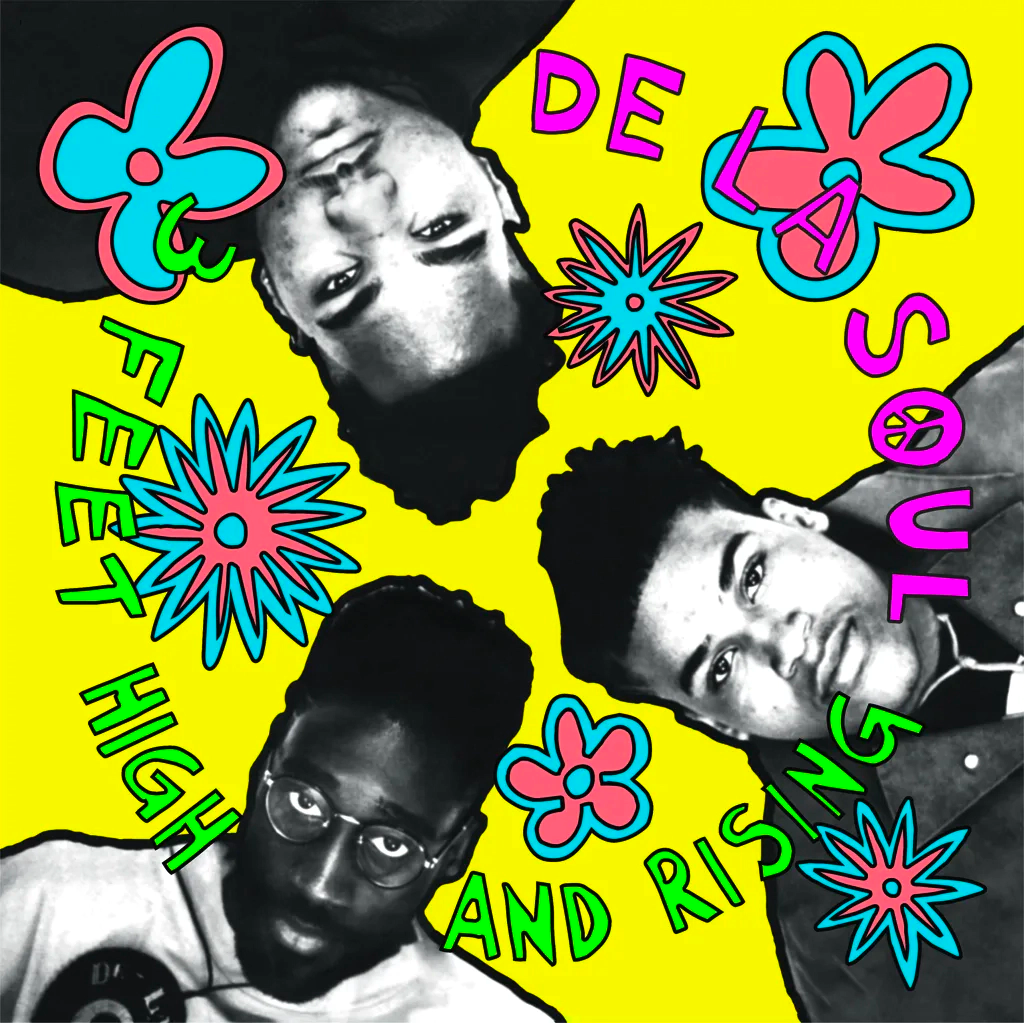 A game-changer in sampling history.
There has been a lot written about this fabled Daisy Age classic that played a pivotal role in defining the golden era of hip-hop in the late 1980s. Upon its release, American critic Robert Christgau called it 'unlike any rap album you or anybody else has ever heard'. The album's vibrant and playful sound stood in contrast to the prevailing gangster rap of the time, drawing inspiration from a diverse range of genres such as funk, soul, jazz, doo-wop, and even rock. Notable samples include Steely Dan's Peg and Hall & Oates I Can't Go for That (No Can Do). Christgau went on to describe De La Soul as the 'new wave' to Public Enemy's punk, solidifying their position as pioneers of 'art-rap,' 'progressive-rap,' and 'psychedelic hip hop.' 3 Feet High and Rising marked a groundbreaking fusion of musical worlds that perhaps remains unmatched. However, the complexity of clearing samples and securing necessary rights led to a delay in its digital release until very recently, coinciding with the unfortunate passing of Dave 'Trugoy the Dove' Jolicoeur, also known for his work on Gorillaz's Feel Good Inc. This long-awaited digital release has introduced a new generation of listeners to the brilliance of 3 Feet High and Rising, ensuring its enduring legacy.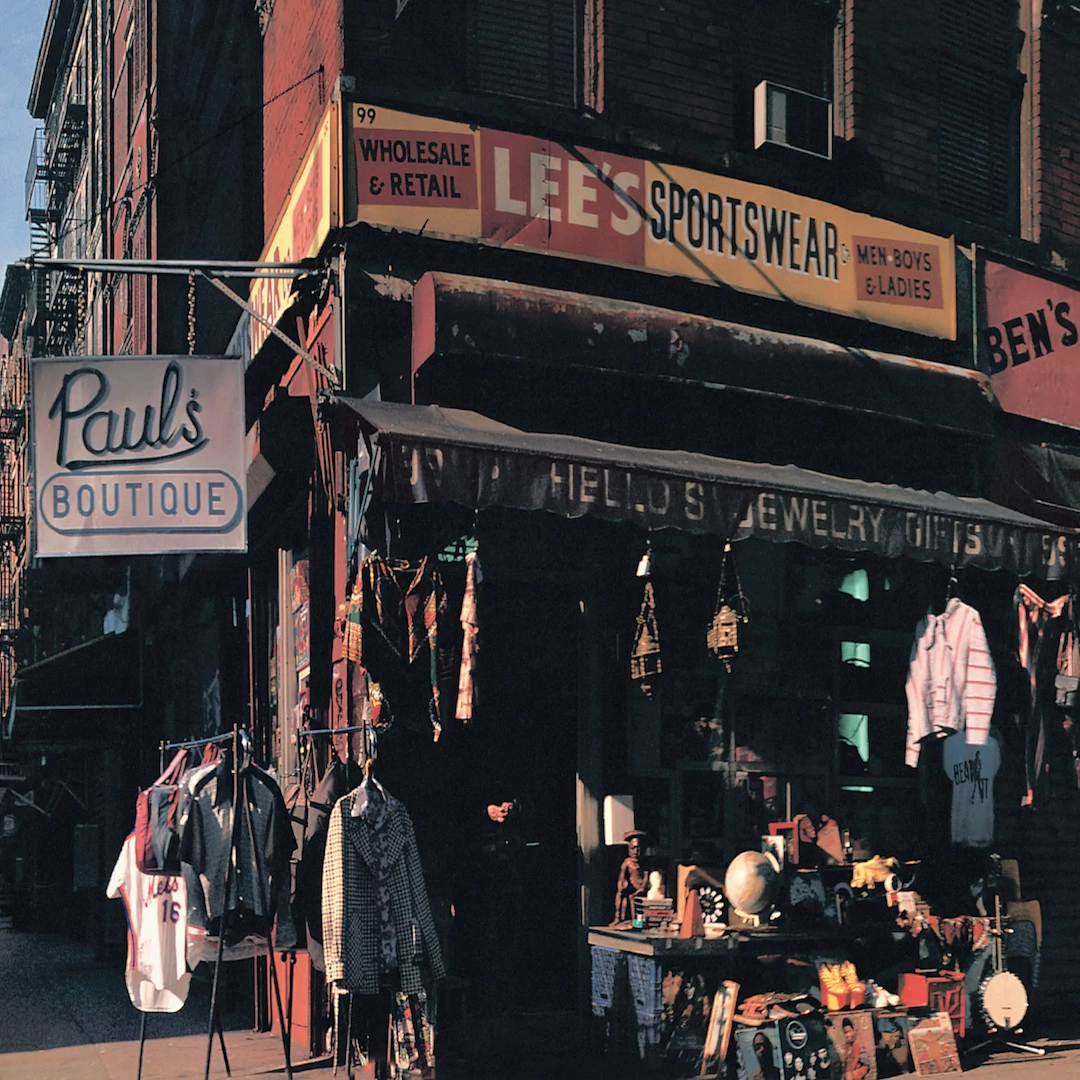 The blueprint for sample-based production.

During the same era, Beastie Boys were working on an album that has since been described as the 'Sgt. Pepper of hip-hop.' Spanning a period of two years, the recording took place at Matt Dike's studio and the now legendary studio Record Plant in Los Angeles, where Beastie Boys chose for their self-imposed exile, having severed ties with Rick Rubin of Def Jam. Collaborating with The Dust Brothers, they delved into an extraordinary number of samples (a staggering 105 in total!) sourced from an incredible array of genres. Through pitch-shifting, time-stretching, and intricate layering, these samples transformed Beastie Boys from a punk-leaning hip-hop act to true pioneers of the genre. Notably, their major label support played a crucial role in obtaining licenses for all the samples, albeit at a hefty cost of a quarter of a million US dollars. Although the album initially received mixed commercial success, its meticulously crafted arrangements have since become revered as a masterclass in sampling. The album's blend of their new creative approach, the persona of faux-tough B-Boys, and the iconic NYC aesthetic encapsulated in the album's sleeve renders it utterly irresistible.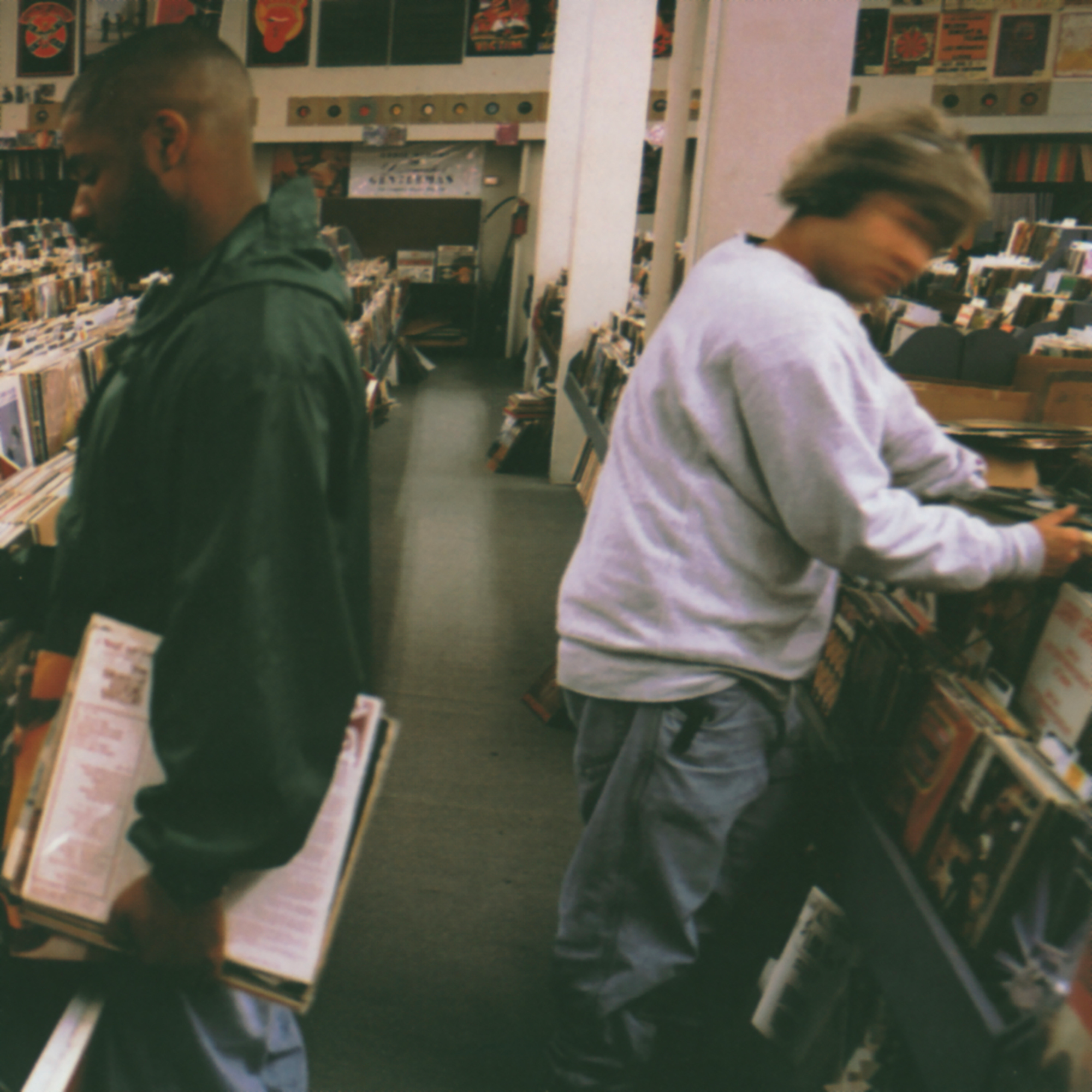 Redefining sampling as an album.
"I accidentally invented trip-hop" – ran the headline for an article in the Guardian in June of 2022. The story begins with Mo Wax's James Lavelle, aka Unkle, stumbling upon a white-label promo of Zimbabwe Legit's Doin' Damage which featured a Shadow's Legitimate Mix on the B-side. A few years later, through a mutual friend at Tommy Boy Records (De La Soul's label), a phone call sealed the deal: Shadow would create an album for Mo Wax. At the core of this album was the notion that choruses and lyrics were secondary. Both Lavelle and Shadow shared the belief that instrumental hip-hop had the potential to make as profound an impact as the grand soundscapes of Pink Floyd or Beethoven. A year and a half later, the release of Endtroducing shattered the conventional notion that sampling was merely a tool for hip-hop beats, and its lasting influence cannot be overstated. Armed with only an Akai MPC60 sampler, a Technics SL-1200 turntable and an Alesis ADAT tape recorder, sampling the likes of Björk, Tangerine Dream and Metallica, this album gave rise to the popularity of trip-hop in the 90s, a term first coined in 1994's Mixmag to describe Shadow's music.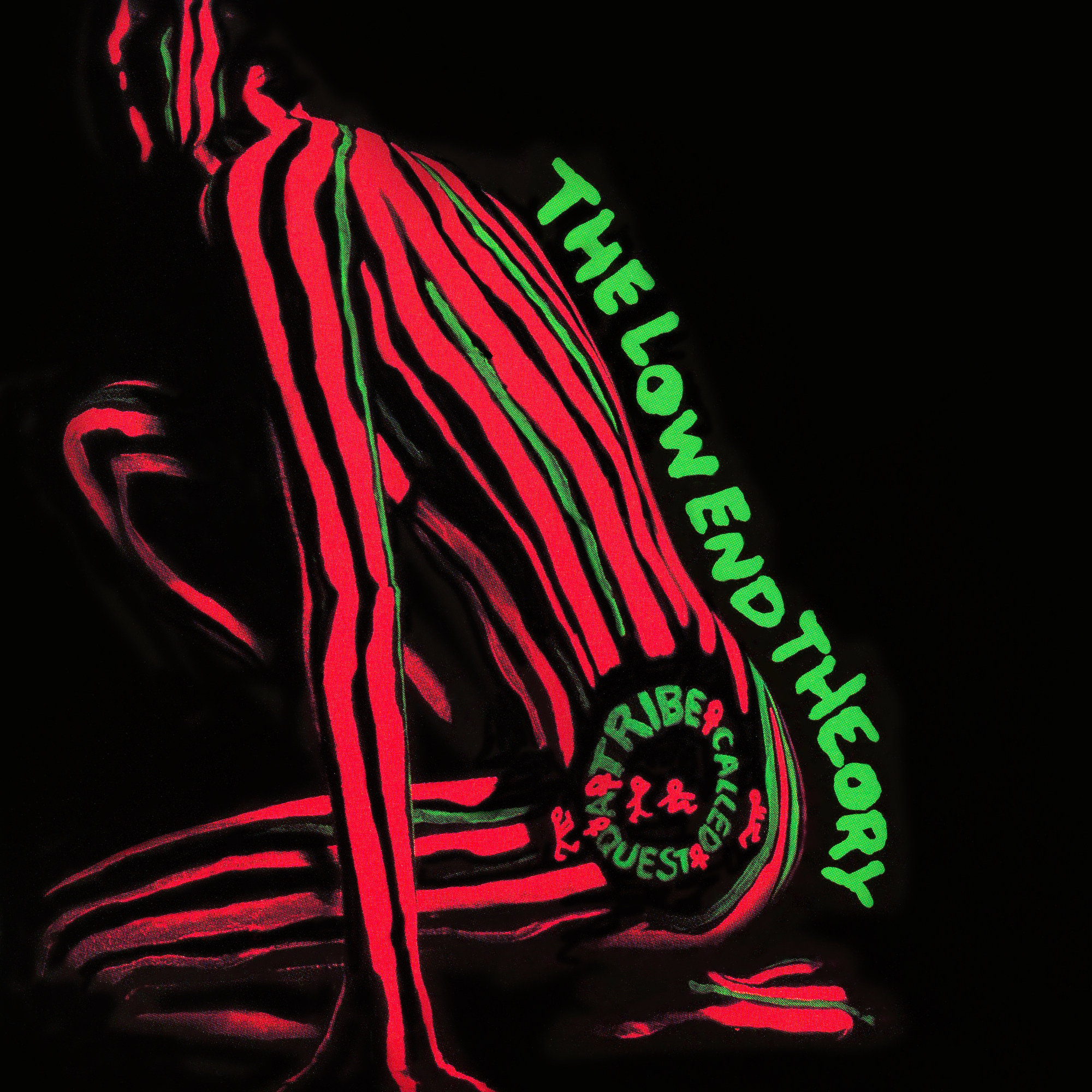 Jazz (We Sampled)
Tribe's 1991 masterpiece The Low-End Theory was one of the earliest successful records to fuse hip-hop with a rich tapestry of jazz. Led by Q-Tip as the primary producer, the album adopts a decidedly minimalistic approach, stripping down to the essentials: vocals, drums, and bass, allowing each element to carry significant weight. Everything has an organic feel on this album. They used a double bass rather than electric/electronic basses and sampled extensively from the real greats of the jazz cannon - Art Blakey, Ron Carter, and Grant Green. Even the drum programming has a live feel to it. Above all, this album was unique in that the elaborate constructions they concocted could not have been played by regular players, an abstraction embodying the very improvisational nature of the spirit of jazz itself. Underlying this their roots in the Native Tongues movement, a collective of like-minded artists prioritizing positivity, self-expression, and conscious lyricism. Tribe's work exemplifies their philosophy alongside contemporaries like De La Soul and Jungle Brothers.
"A  quarter century later, The Low-End Theory is as ubiquitous to the language of modern jazz as Kind of Blue and A Love Supreme, its seamless fusion of beats and bop providing the seeds for future greats... to further blur the line between jazz and hip-hop in an even more organic way than in the early '90s"
- Ron Hart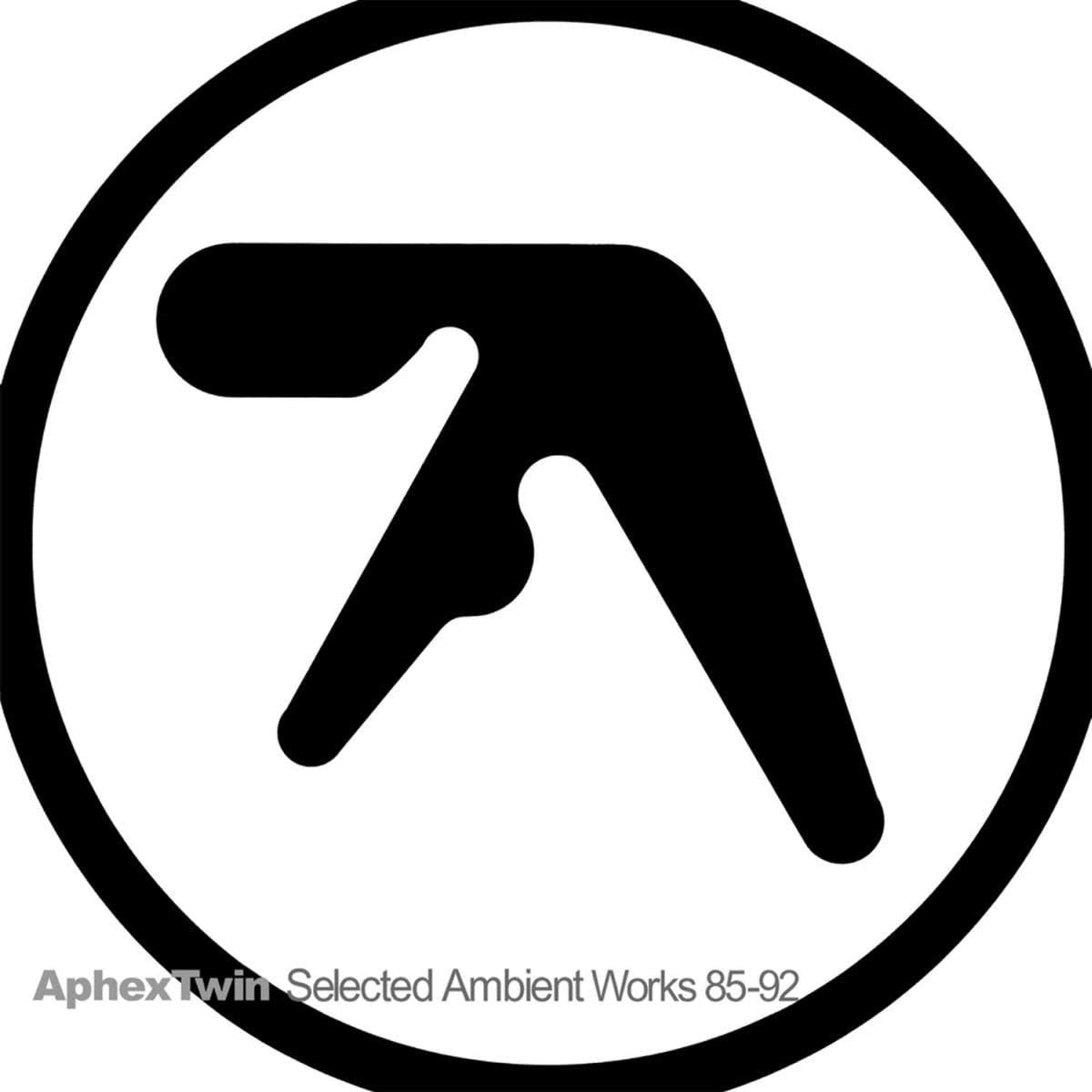 Warping spacetime.
Perhaps the benchmark for ambient techno/IDM, Richard D. James' debut effort not only garnered him an immediate underground reputation but has been a gateway album for many indie fans for years since. 'Not since Kraftwerk has an artist understood texture in this way, made electronic music sound so organic and resonant, so full of life' wrote Andrew Smith in Melody Maker at the time. Indeed, it's not really a club record, but so bursting with emotion, beauty and romanticism, lending it an almost pop sensibility. Its melodies have drawn comparisons to Erik Satie, while its textures evoke the ethereal quality of shoegaze albums like MBV. This is quite a feat, to have created something both simultaneously nostalgic and forward-thinking, utilizing primitive tools such as the ZX Spectrum as a sampler and a handful of custom-built home machines. The samples aren't particularly musical either - take the numerous industrial clanks or the recording of a dripping faucet. If there's one that sticks out though it's Gene Wilder's recitation Ode - 'We are the music makers, and we are the dreamers of dreams'. Do androids dream electric dreams?'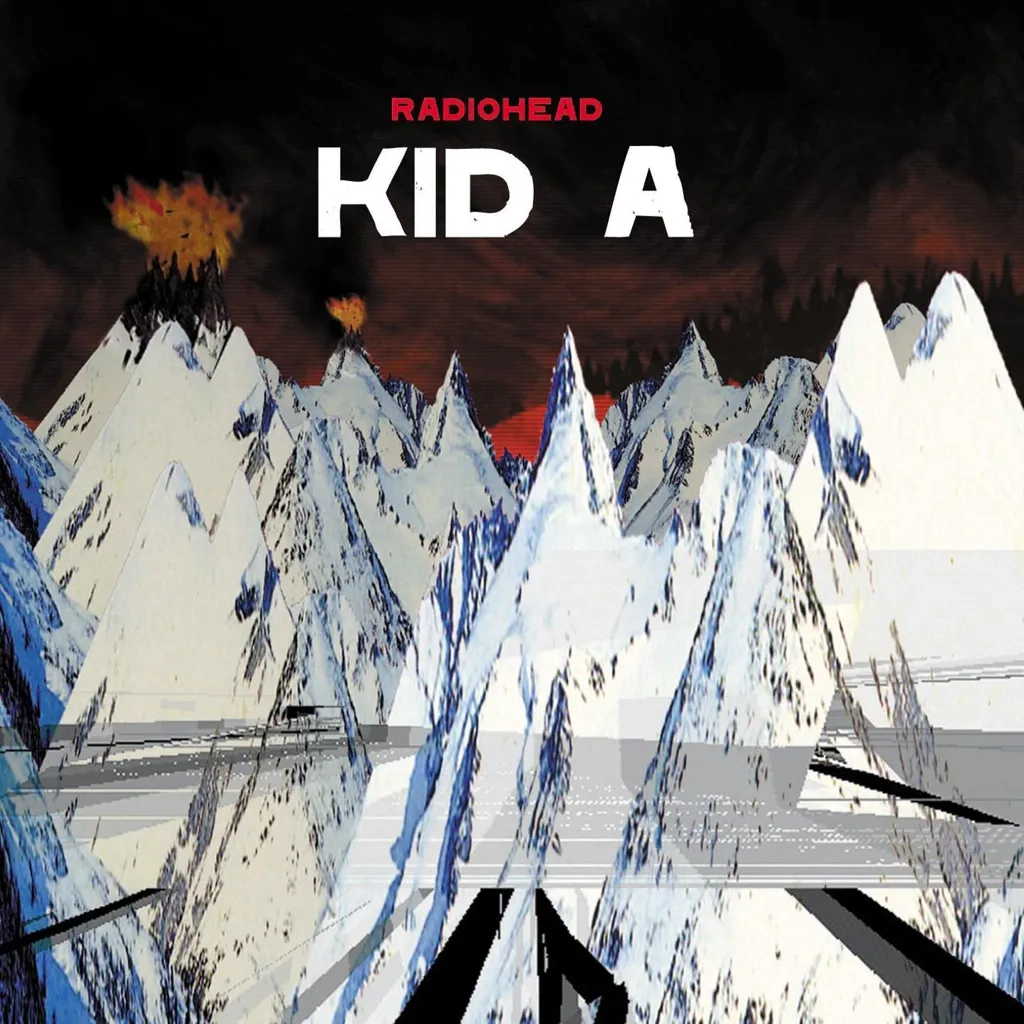 The turn of the millennium.
Where do one of the biggest rock bands in the world go from an acclaimed album like OK Computer? Preceding the album's conception, the band were grappling with burnout, frustration at the emergence of imitators, and Thom Yorke's alleged exclusive immersion in artists signed to Warp, such as Aphex Twin and Autechre. Kid A was in no way a natural progression of their sound, but a complete departure - almost a two-fingered salute to what had come before in their willingness to reinvent themselves. From the opening notes, a looped and distorted vocal motif of Yorke's voice layered over a sumptuous synth riff signaled their new direction. Their signature melancholy is still all over the record: take the lush, ethereal backdrop created by the sampled strings beneath 'I'm not here // This isn't happening…' on How To Disappear Completely, elevating the pathos and anxiety reminiscent of their earlier hits like Paranoid Android. Idioteque takes a drum machine and a sample from Paul Lansky's Mild und Leise, an early computer music piece - all of this as if to say 'this is what we do now'.
Read more: Radiohead's Greatest Albums Ranked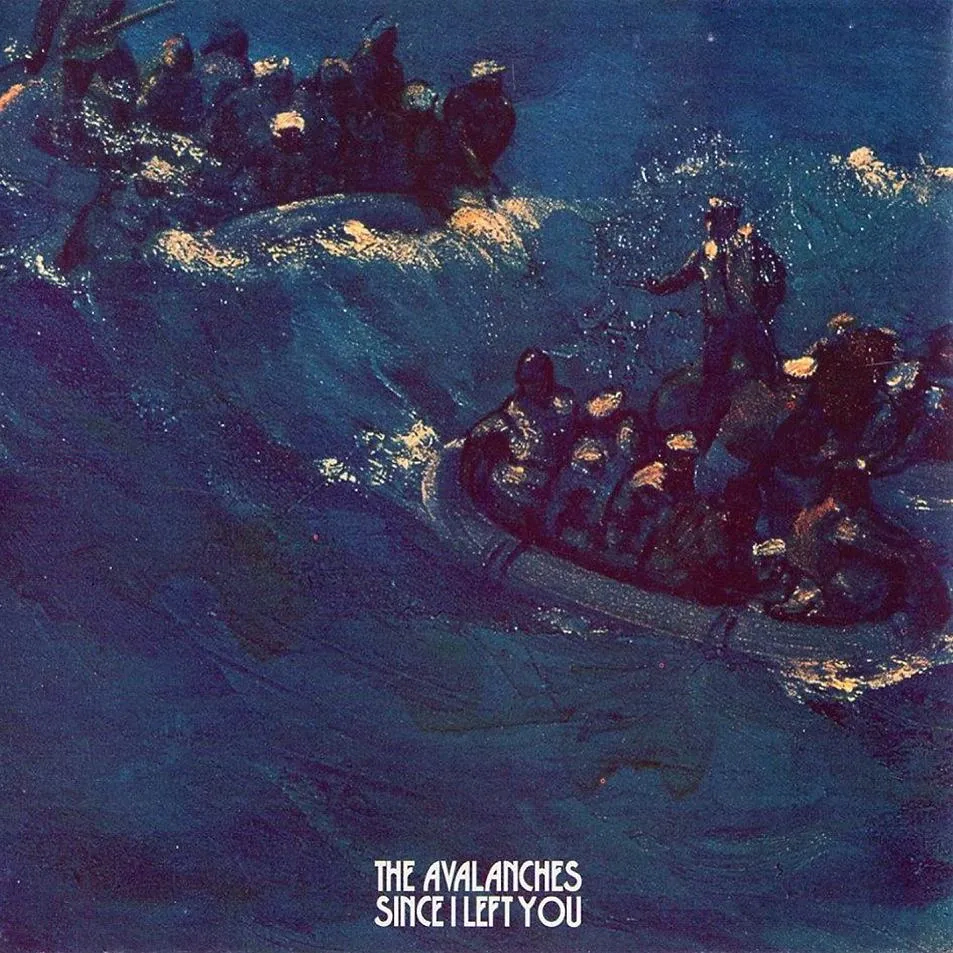 The art of collage.
This is a cornerstone of sampledelia one could not pass by. Few albums rival the intricacy of their sound, which is like a woven patchwork of recorded material from various corners of the musical spectrum. Madonna, Etta James, The Osmonds, and more become the building blocks, meticulously time-stretched, pitch-shifted, and layered to reshape and redefine their original context. The end result is undeniably groovy, collage of psychedelic sonic worlds. The creative process behind this album was far from methodical; it was a spontaneous exploration of sampling, with tracks evolving and samples being added on the fly. 'were really unorganised and were just sampling on the fly as tracks progressed ... we were definitely guilty of harbouring a 'No-one's going to listen to it anyway' sort of attitude.' Perhaps we have that mindset to be thankful for. Would this remarkable patchwork have come to be if they had approached their sampling with caution and deliberation?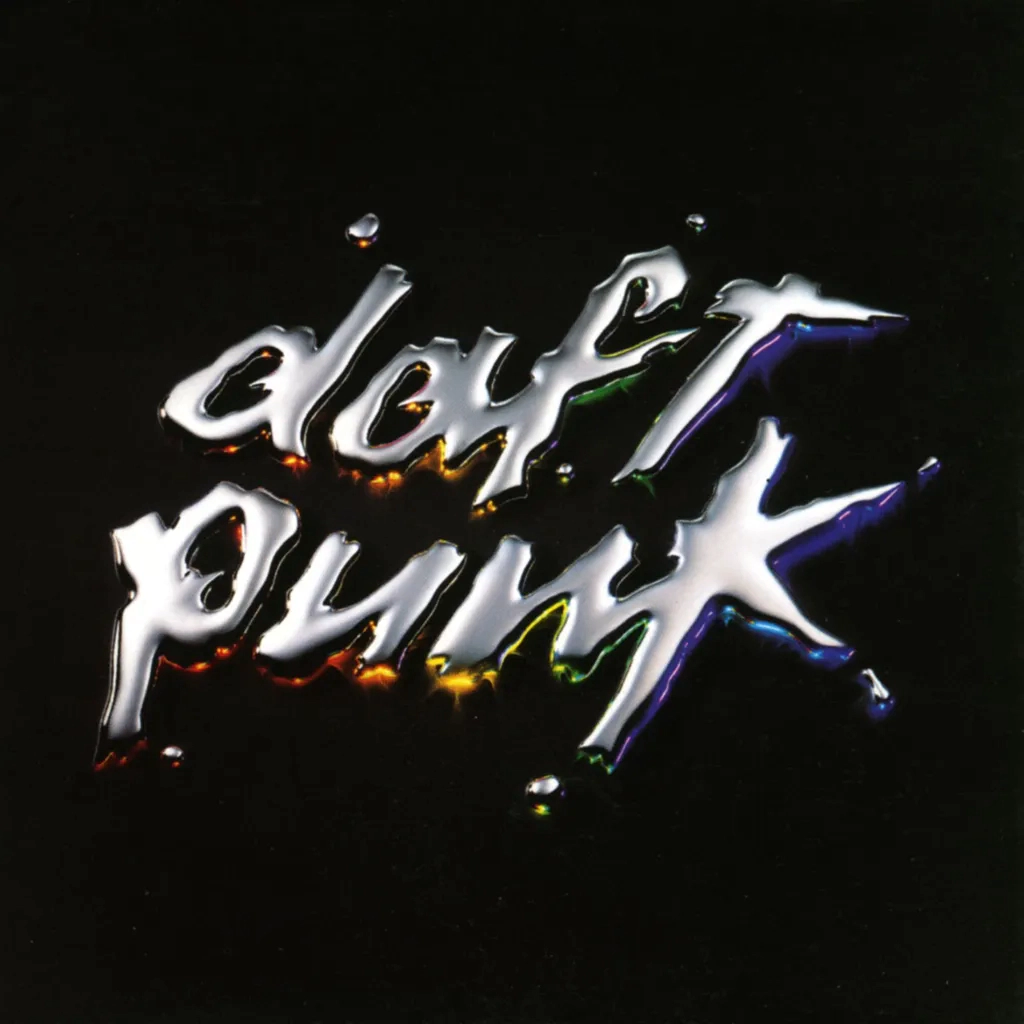 Doing disco dirty.
After the worldwide success of their debut Homework shone a spotlight on French House, the helmet-clad duo's sophomore took their pop-leaning disco, funk, and R&B-infused sound one step further in the futuristic sonic landscape they paved the way for. Digging deep into the crates of music history, their knack for developing ear-worm grooves left an indelible mark on the history of dance music whether you like it or not, aided by Kanye borrowing the riff from Harder, Better, Faster, Stronger for his chart-topping single a few years later. From Sister Sledge's Il Macquillage Lady to ELO's Evil Woman to George Duke's Love You More, Daft Punk's true genius lies in their ability to use timeless music as a template, then layer them with additional electronic parts and precision engineering to produce incredible, fresh dance hits.
Watch: US garage legend and Daft Punk vocalist Todd Edwards explore and unpack the many samples of Discovery track Face To Face.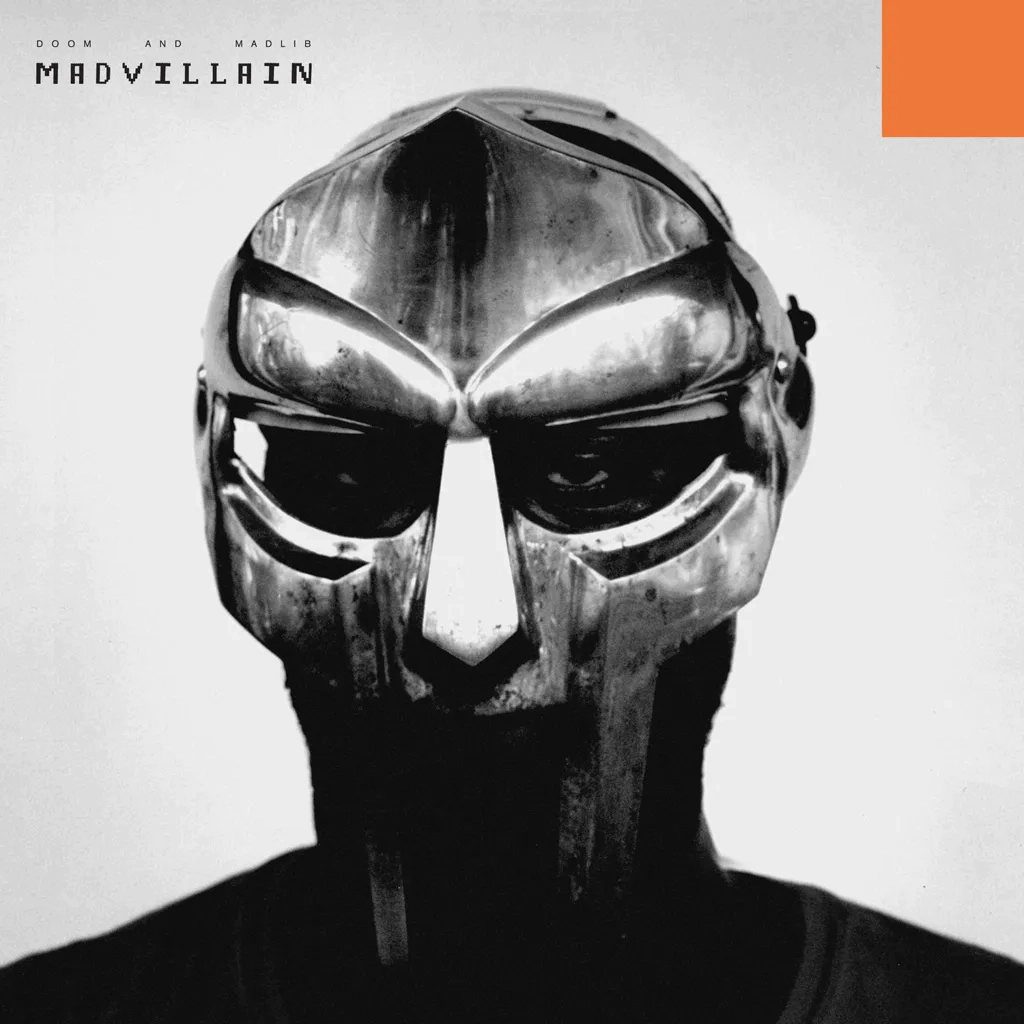 Sampling sorcery and madcap mischief.
Similarly to DJ Shadow, Madlib took a minimalist approach to producing the instrumentals for this album, relying on a sparse set of equipment while in a Brazilian hotel room: a Boss SP-303 sampler, a turntable, and a tape deck. In addition to rare jazz samples, ventured into the realms of Brazilian and Indian music, incorporating tracks like Airport Love Theme by Waldir Calmon and Hindu Hoon Main Na Musalman Hoon by R. D. Burman. On top of this he weaves in vignettes from films and radio broadcasts, often laced with marijuana references. What sets this 22-track masterpiece apart from conventional hip-hop albums is its departure from the conventional structure of hooks and choruses. Instead, the unconventional, off-kilter production style and Doom's stream-of-consciousness delivery combine to create a truly unique set of tracks. The collaboration between these two titans is hailed as one of their greatest achievements, and an extraordinary feat unlikely to be replicated.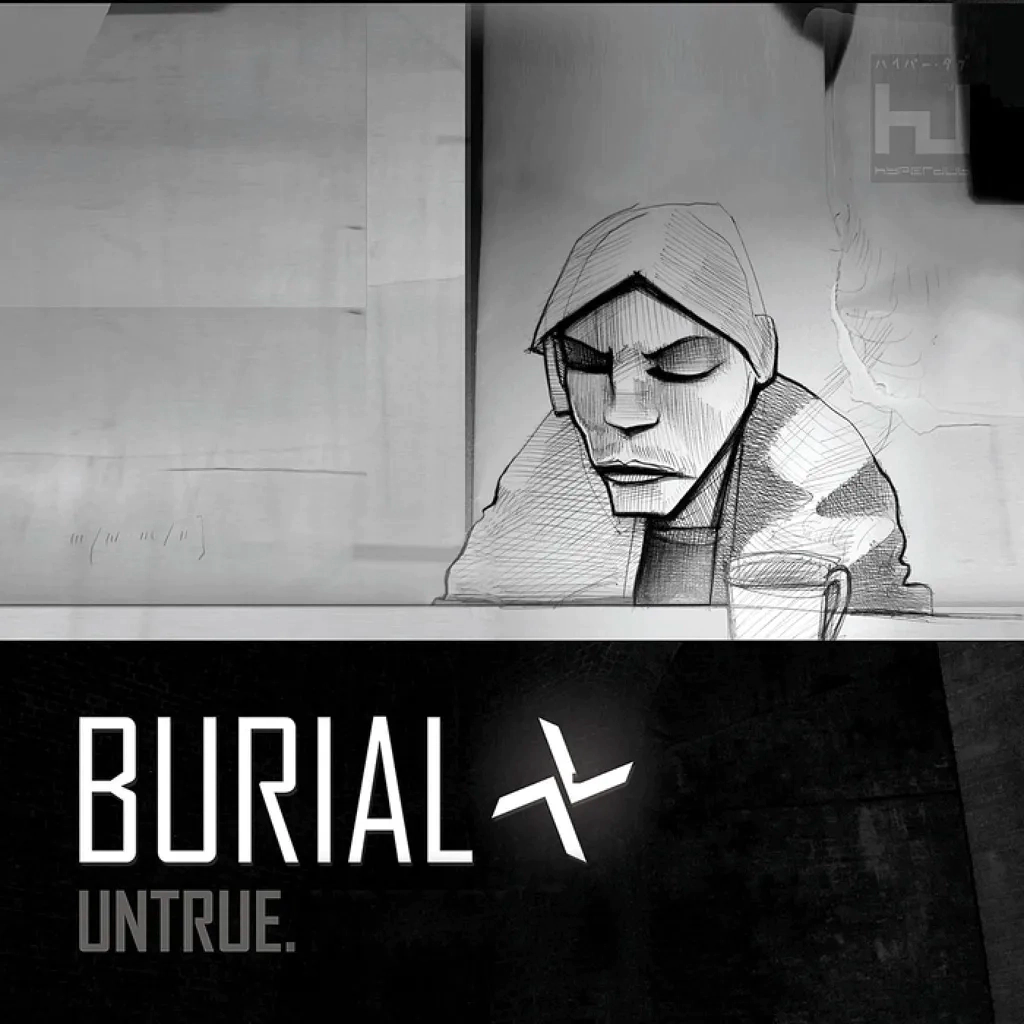 Ghost in the machine.
The haunting and ethereal 2007 fusion of UK garage, hardcore, dubstep, and ambient music, strained through Burial's unique filter is for many, an unforgettable listen - a post-rave serotonin-depleted landscape that is chillingly emotional. The scratchy vinyl records, radio rips, and Metal Gear Solid bullet-case on concrete, juxtaposed with lush pads and heart-wrenching vocal snippets all contribute to that hollow, otherworldly sound. Untrue evokes a sense of melancholy and introspection like few albums can, as if it worms its way into your psyche and resonates with old wounds that may have seemed healed. It even received nominations for the Mercury Prize and the Shortlist Music Prize - a testament to its artistic significance, and a rare recognition for something of this ilk. Burial's enigmatic persona only added to the album's street-cred, but it is the music itself that solidifies Untrue as a seminal electronic record, as Pitchfork described it, 'the most important electronic album of the century so far.'

---
Honourable Mentions...

Kendrick Lamar's To Pimp a Butterfly stands as a prime example of using sampling as a means of artistic expression to explore black cultural heritage. Moreover, it can be seen as an effort to connect past and present musical traditions, featuring jazz greats both modern and old from Herbie Hancock, Freddie Hubbard to Thundercat and Sufjan Stevens.
FKA Twigs' Magdalene inducted a huge range of co-producers including Koreless, Daniel Lopatin, Skrillex who worked with her to produce this art-pop stunner. The most notable fingerprints are those of the Chilean auter Nicolas Jaar, whose unique delicacy adds to the poignance of an album cited as being about 'about every lover that [I've] ever had, and every lover that I'm going to have'.
Other records which can't be left on the cutting-room floor include:
Public Enemy - It Takes a Nation of Millions to Hold Us Back, Nas - Illmatic, Wu-Tang Clan - Enter The Wu-Tang (36 Chambers), J Dilla - Donuts, Massive Attack - Mezzanine, Portishead - Dummy, The Prodigy - Experience, The Chemical Brothers - Dig Your Own Hole, Boards Of Canada - Geogaddi, Autechre - Incunabula, Four Tet - Rounds, Caribou - Swim.