Loud, blistering and emotional. The emergence of the term 'emo' seemed a clever label around the year of 1985, as spearhead bands such as Rites Of Spring turned their attentions from the well-established post-hardcore, indie rock or just straight-up punk of the time, to angstier, woeful, more open and emotional territories. Despite the genre's supposedly obvious hallmarks, the emo sound has been increasingly hard to pin down over the years, with our supposed pioneers of the genres themselves refuting the label:
"I must say – 'emo-core' must be the stupidest fucking thing I've ever heard in my entire life. But, just in case you're wondering – I read in my Thrasher the other day – that in fact, what my band along with what other bands in the city [are] playing is 'emo-core'… emotional hardcore. As if hardcore wasn't emotional to begin with."
- Ian Makaye of Minor Threat, Fugazi and co-founder of Dischord Records, 1986.
Despite this refutation of the emo label, it is fair to say the rise of Rites Of Spring was closely followed by a whole host of artists building a similar sound around punk-orientated lyricism, often chaotic instrumentation and a heavy emphasis on emotion. This spark uniting so many like-minded bands in the 80s only gained pace, and the emo 'second wave' arrived in the 90s, characterised by key midwest emo names like The Get Up Kids, Sunny Day Real Estate and American Football. Enter the 2000s, where at this point everyone will discover their emo phase, with the third wave introducing the likes of Fall Out Boy, Panic! At the Disco, Paramore My Chemical Romance, Bright Eyes , Blink 182 and Jimmy Eat World, who emerged as some of the biggest bands in the world with cult hitters like The Middle and I Miss You.
As the 'genre' has moved through its various waves to develop a complex family tree of subgenres and closely associated sounds it has also both grown up and grown down. Emo no longer belongs only to the straight, white boys club who kicked it all off, but instead a whole range of contemporary new voices, with a number of Gen-Z women leading the emo influenced pop-punk movement such as Willow, Olivia Rodrigo and Billie Eilish.
There's a little emo inside of us all. Head over to Tik Tok to let us know which sub-species of emo you may be.
---
A revamp of the guitar-noodling and masculine angst of the past, we examine the new era of artists influenced by 'emo' culture, reminding us of our essential emo phase whilst bringing something new to the table.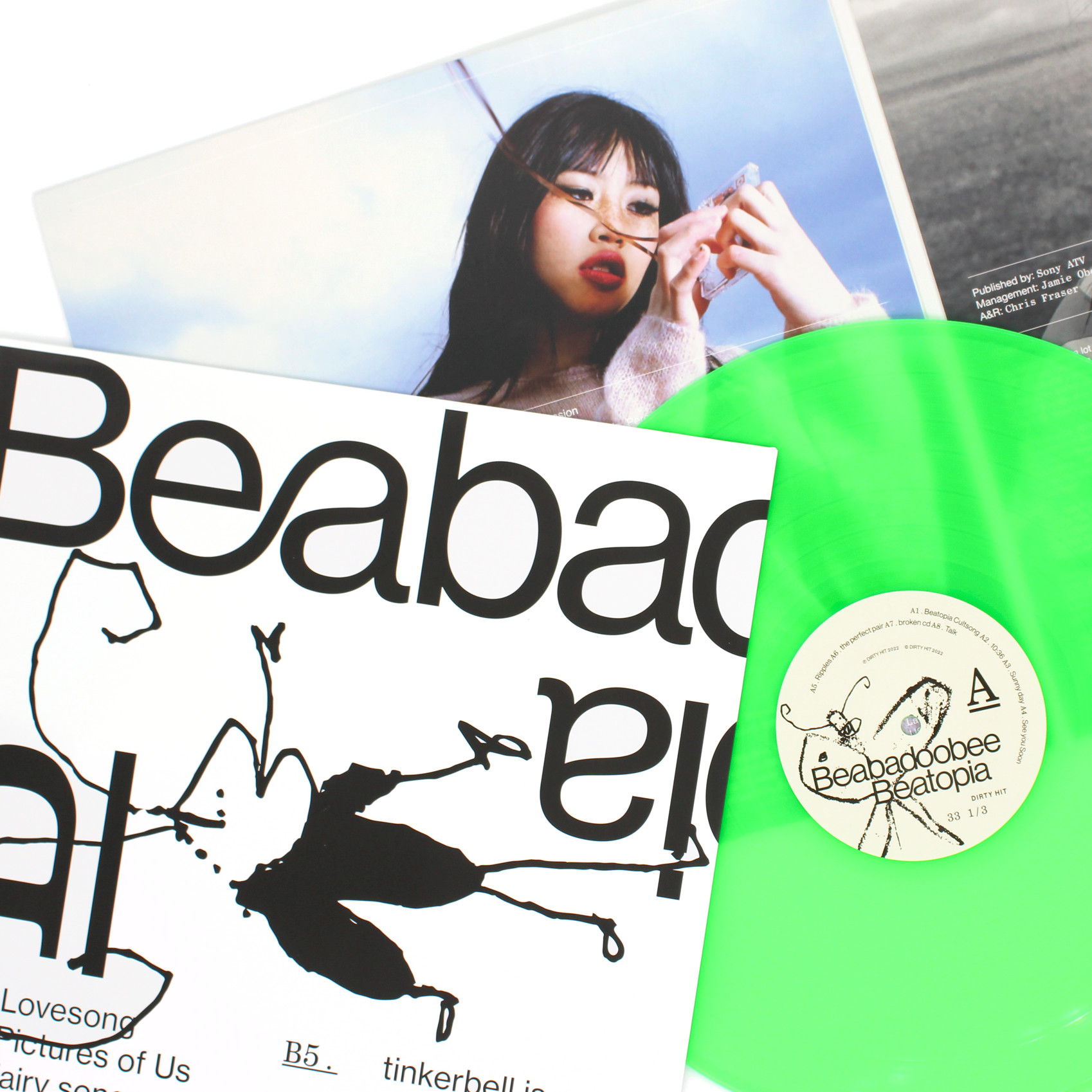 "I want (listeners)to feel less alone with their feelings … to understand that things happen for a reason and make you who you are today."
- Beabadobee
Grainy recordings, confessional lyrics and sugar-sweet vocals. Upon first glance rising Filipino-British singer-songwriter Beabadoobee embodies the indie-esque sound of bedroom pop, making an early rise to viral fame when Canadian rapper Powfu sampled her first ever song Coffee on TikTok hit death bed (coffee for your head). Taking a deeper dive into the young musicians' rapidly growing discography it becomes clear that Beabadoobee is free from any genre restraints, melding full-throttle riffs reminiscent of 90s grunge with psychedelia, wonky melodies, pop-punk energy and general emo-leaning sounds. From her debut Fake It Flowers to her brilliant sophomore Beatopia, Beabadoobee delivers many a knock-out choruses, both defiant and emotional. She looks back on childhood trauma (Emo Song on Fake It Flowers) and childhood fascination on the Matty Healy-written Pictures Of Us, a top track on Beatopia. Sadness-tinged and genre malleable, Beabadoobee's songs surmise a plethora of emotions, with a soundscape both subdued and propulsive, the perfect hallmarks of the rock genre we might describe as 'emo'.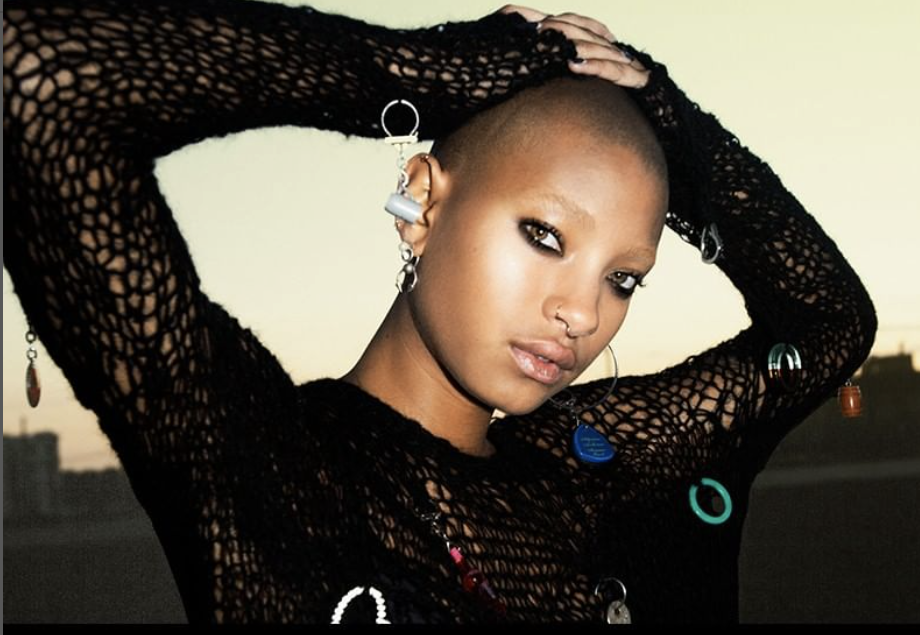 "It's a real thing, you're not alone. You're not the only Black girl who wishes she could flip her hair to the side and wear black eyeliner, you know what I mean?"
- Willow Smith
Growing up behind the scenes of her mother Jada Pinkett Smith's gigs with 2000's metal band Wicked Wisdom, Willow was destined to be a rocker in some shape or form. The singer has come a long way from her 2010 pop track Whip My Hair which she released at a mere eleven years old. From being bullied at school for liking bands such as Paramore and My Chemical Romance to receiving hateful comments on a video System Of A Down shared of her playing one of their guitar riffs, Willow has been resilient to the prejudice faced as a Black artist in rock. Having spoken out about her experience of being a Black rock/emo fan Willow has gone on to collaborate with emo legends Blink-182 drummer Travis Barker and Avril Lavigne. With distorted guitars and upbeat pop melodies, Willow has been blazing a path as a pop-punk star, complete with the grunge aesthetic and bold cuts to match. With her new album blending a resurgent '00s emo and pop-punk sound with alt-RnB and hip-hop roots Willow is very much part of the new school where genre doesn't exist. Her addictive collaboration with bedroom producer Pink Pantheress (Where Are You Now?) is a great example of this. With Pink Pantheress a self-confessed emo fan herself, fronting a band in her early teens covering My Chemical Romance songs and taking inspiration from Hayley Williams, the pair stand for exactly what emo looks like today - breaking the boundaries of what has come before.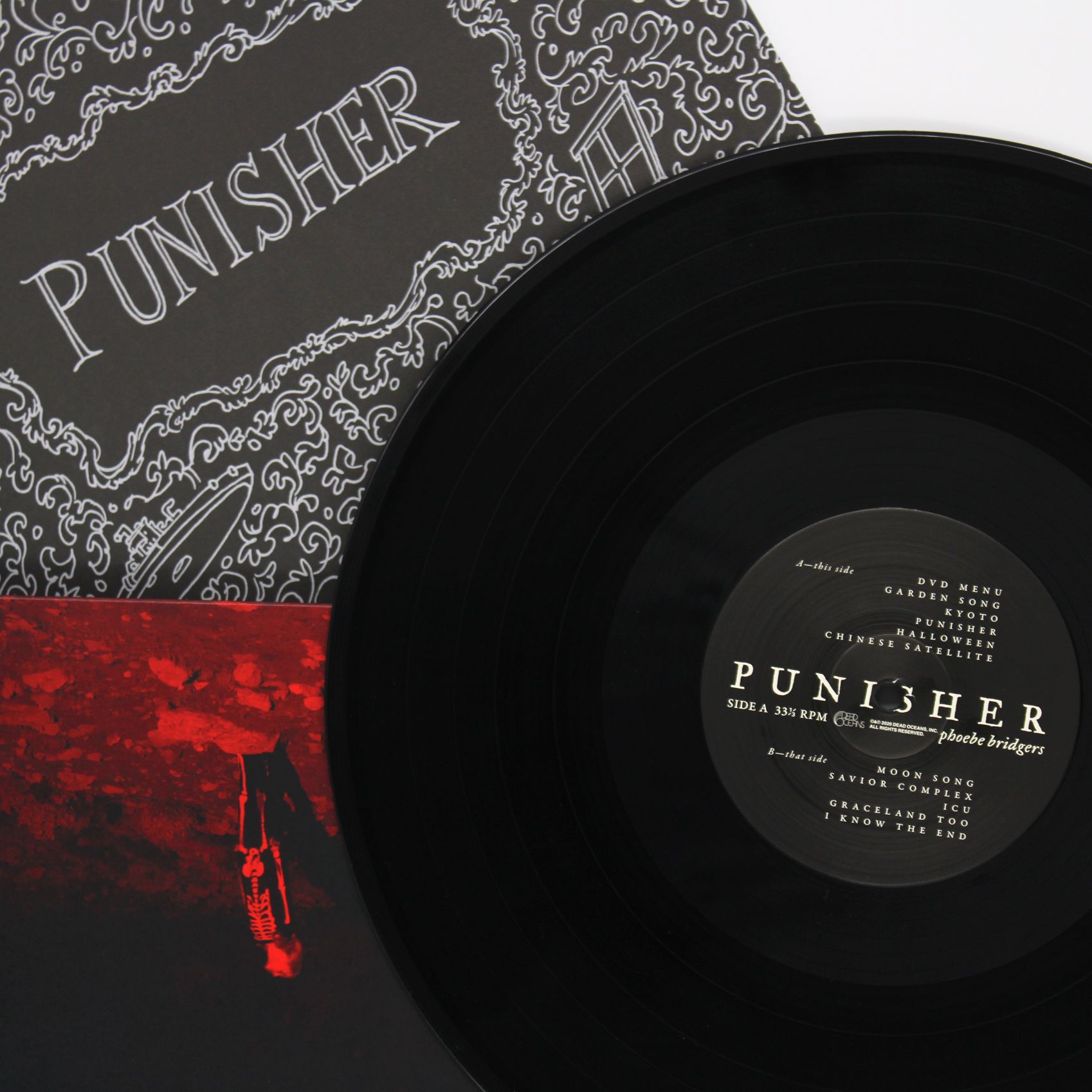 We couldn't draw up an emo list without mention of our sad queen Phoebe.
As Paramore's Hayley Williams said: "One-minute emo sounds like pop punk and then the next minute emo sounds like Phoebe Bridgers and Conor Oberst doing a project together. Where we've gotten to now people are much more open to a lot of different versions of the word and I think that's cool."
Although Phoebe's music easily fits into both the classic singer-songwriter pop and the pastoral folk bracket, her largely downcast songs are characterised by an unsettling emo angst. On Punisher Phoebe explores her emo sound to the fullest with songs like title track Punisher and Halloween, co-written and featuring vocals by Phoebe's emo icon Conner Oberst from Bright Eyes. The intensely personal storytelling throughout Punisher calls to mind early Bright Eyes, marking Phoebe as an emo-folk innovator in her own right, a new wave of emo we have been happy to indulge in.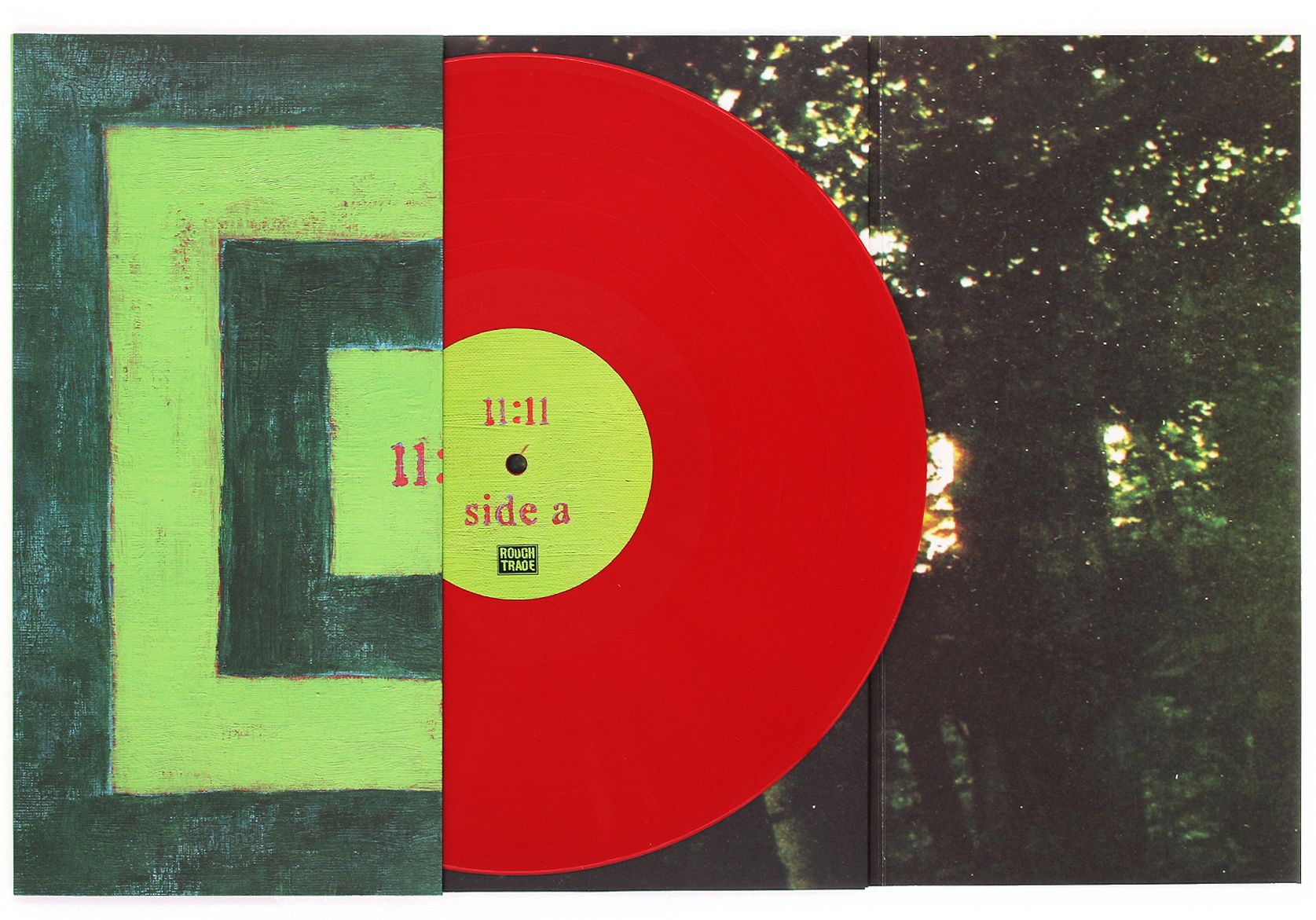 Commonly described as a mix between alt-country and emo Pinegrove released their early works through emo-associated label Run For Cover Records which have been home to various emo-adjacent artists like Alex G and Modern Baseball. The inclusion of folk elements in their songs are reminiscent of bands such as Rilo Kiley or Bright Eyes and their latest album 11:11 oozes with the intense passion of emo. Pinegrove are a massive contributor to the revision of the term genre. A step away from the 2000s emo of Fall Out Boy and My Chemical Romance, Pinegrove bring a softer side to the scrappy sound of emo, with just as much sentimentality.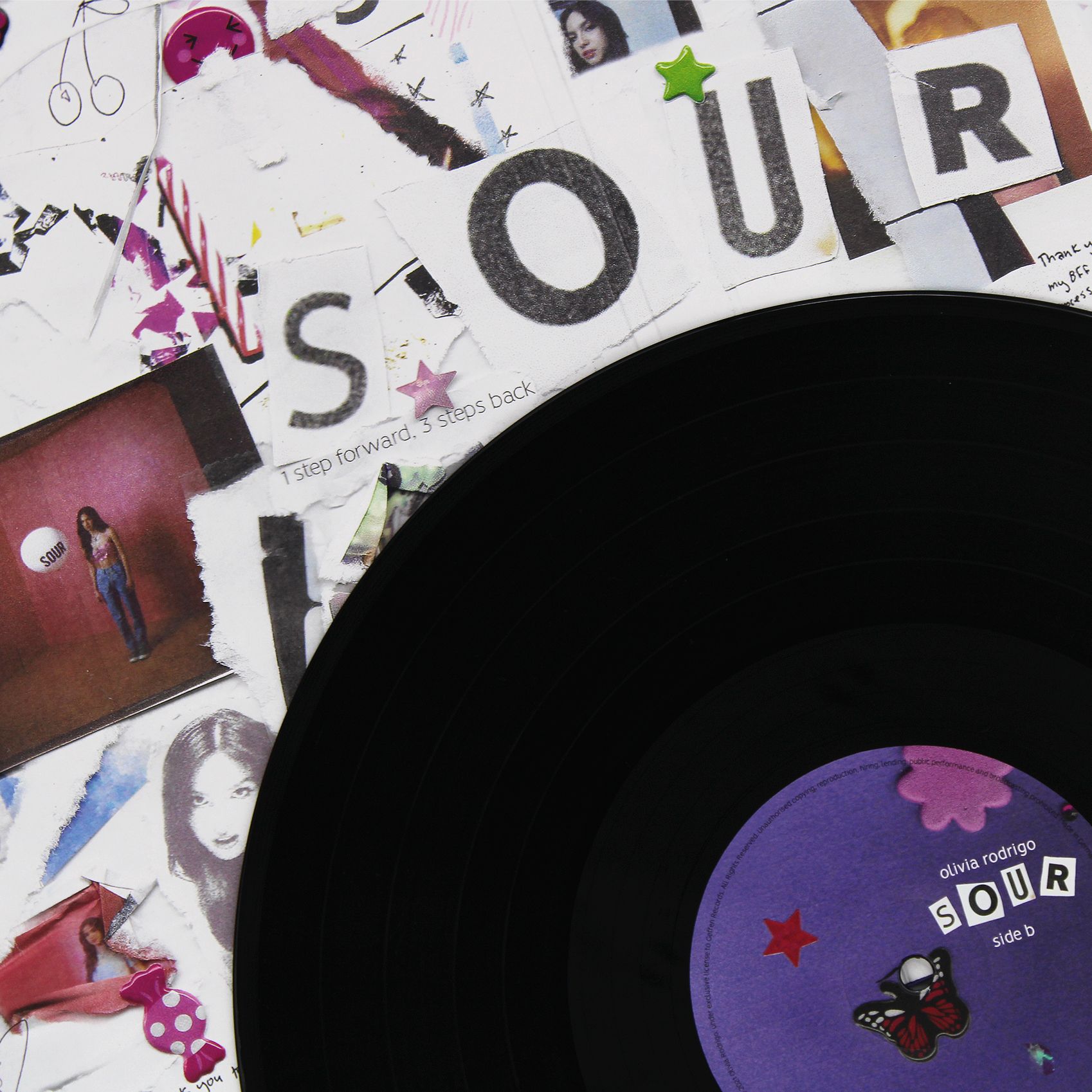 Gen Z's pop punk princess herself. Rodrigo can seamlessly switch from belting vocals to sugar-sweet melodies with the pop-punk petulance first laid down by her icons Hayley Williams and Avril Lavigne. With the arrival of SOUR and its catchy hooks, harmonies, speedy tempos and punk rock power chord change, Rodrigo wears her influences on her sleeve and it's certainly emo. Channelling both heartbreak and rage Rodrigo speaks for today's generation and her fans who are ready to yell and stomp their feet to every word of her songs they have learnt off by heart. Filipino American through her father's side Rodrigo joins the growing list of artists leading the 00s pop-punk revival who do not fit the mould of the typical 00s alt-girl stardom, as we celebrate a more diverse landscape of leading female artists championing new emo-coated sounds.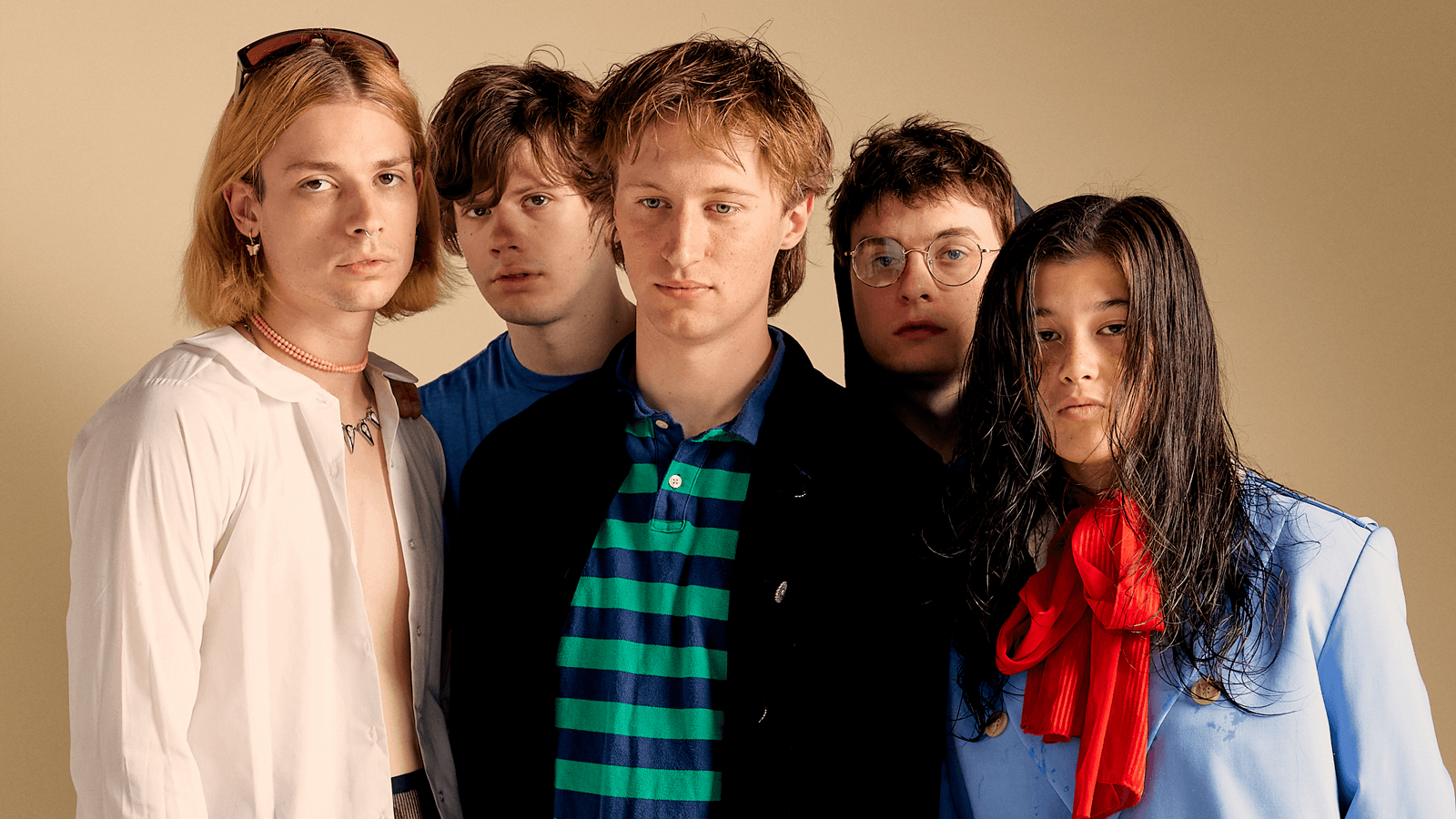 Wisconsin band Disq master the emo charm of being both contained and emotive, then exploding over a wall of crashing percussion and guitar. Returning with their sophomore Desperately Imagining Someplace Quiet on Saddle Creek, Disq show that they are fully capable of navigating a melange of styles. Following in the footsteps of their fellow midwesterners who came before them, Disq explores both the charged and aggressive side of midwestern emo and the introspective and isolated tenets. Although their music does not firmly place them in any lane, their debut Collector balances a jerky alt-rock sound with compelling lyricism, perfectly packing that emo punch. The band fit well with the emo-ricana label given to Saddle Creek, a label who have produced a number of indie rock and emo bands shaping the Midwest US underground scene in the late 1990s, and become its own indie rock powerhouse in the 2000s.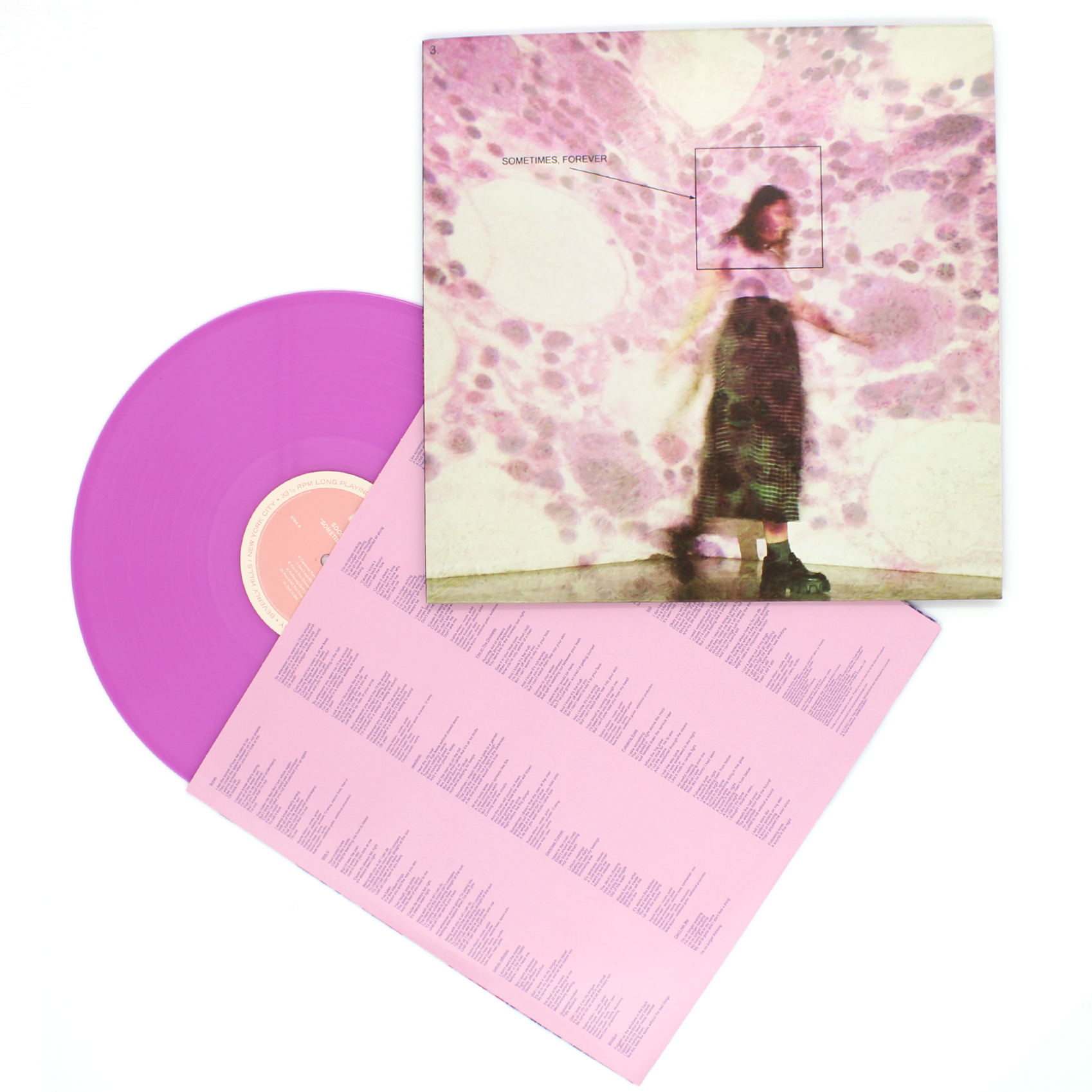 Nashville singer-songwriter Sophie Allison aka Soccer Mommy has been playing the guitar since the age of five, honing her blunt and witty lyricism to pair it with melancholy-led jangle rock and 90s grunge. The ascendant indie rocker has been associated with the 90s guitar era from the start and definitely leans into its emo tendencies more and more with the release of the latest album. Inspired by Y2K stars like Michelle Branch, Avril Lavigne, and Taylor Swift, Soccer Mommy builds a depressive yet addictive blur with all the apocalyptic themes of a good emo album.
The singer proudly shares her connection to the genre knowing the first CD she ever bought was from emo rocker Avril Lavigne's 2004 LP, Under My Skin which she explains:
"[She] definitely hits somewhere between '90s grunge and pop and emo — which I think is all mixed into my music"
- Soccer Mommy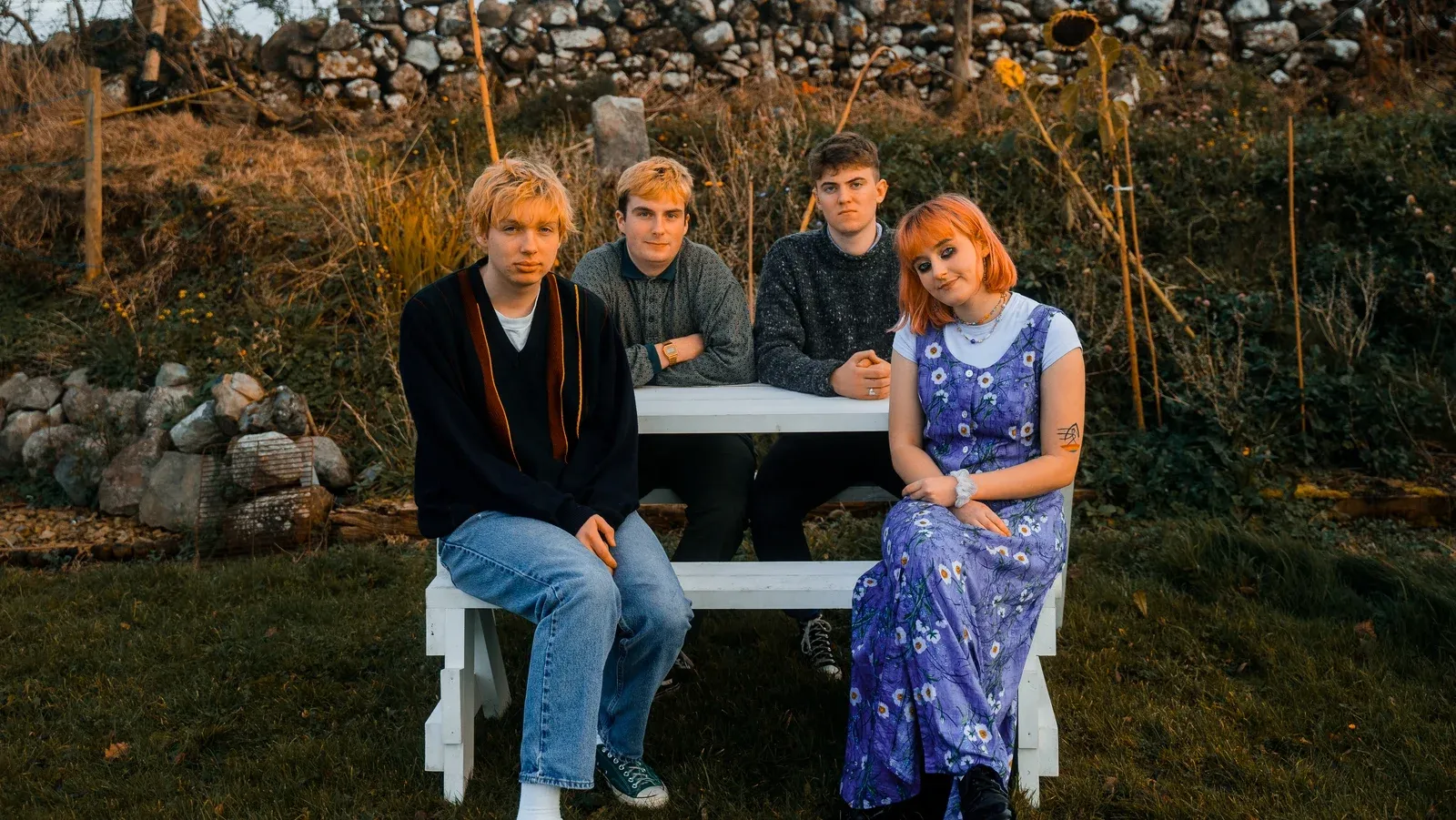 With more emphasis on electronic textures Newdad have been described as everything from shoegaze, post-rock, emo, folk, and minimalist classical. Underneath all of this is the raw emotion which ties all emo-music together. The Irish band's music is insidiously sad and wistless yet still washes over you in a way that have you both haunted and enthralled. Addressing restlessness and anxiety, Newdad attack the key themes explored in the emo playbook with skill. With their first string of songs proving to be instant hits, in particular, the popular 90s emo-sounding track I Don't Recognise You,  it is apparent that Newdad are set for something big.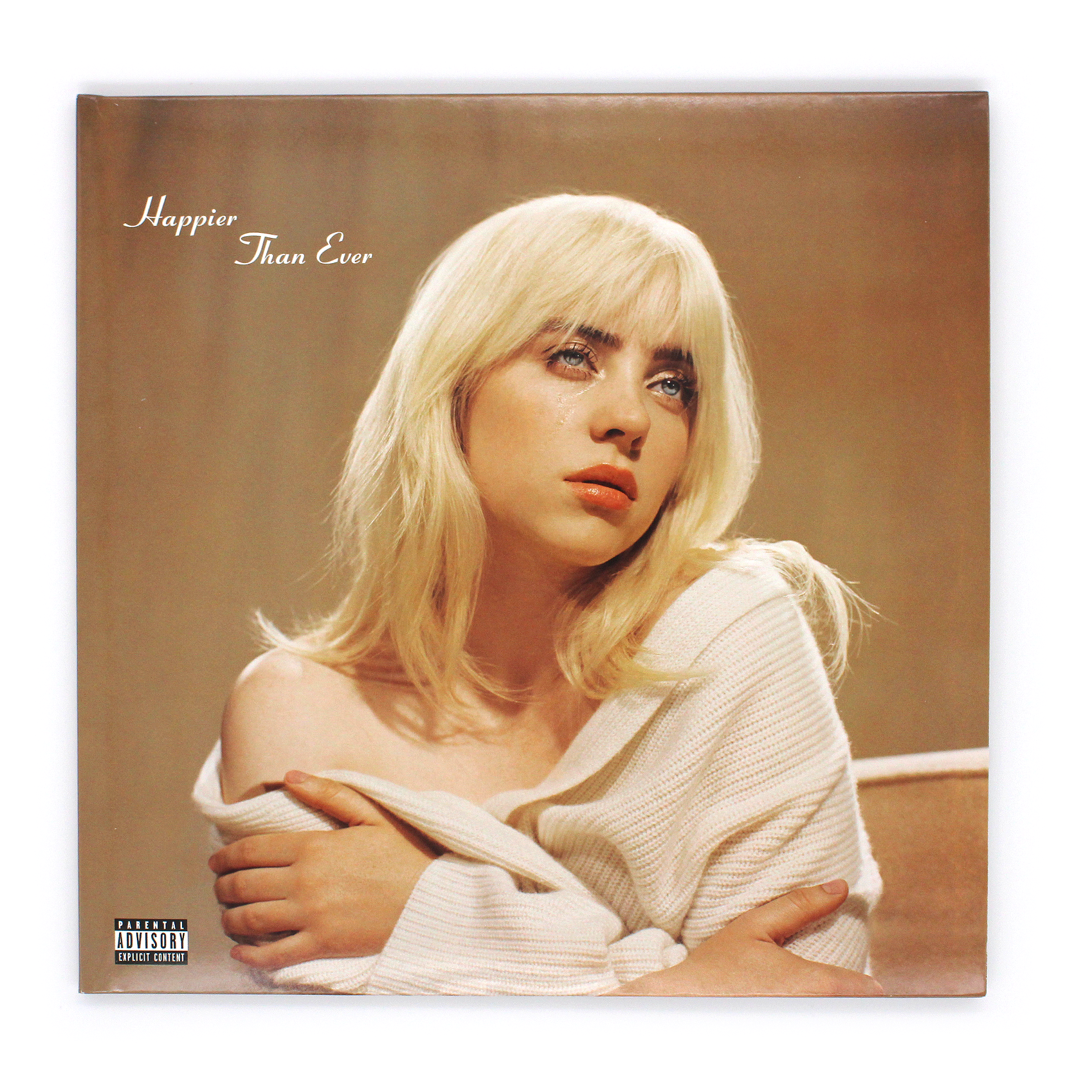 "When I'm away from you, I'm happier than ever / Wish I could explain it better"
Another fervent Paramore and Hayley Williams fan, one of the biggest highlights of Coachella 2022 was when Billie brought out Hayley Williams for a surprise acoustic rendition of Paramore's biggest hit, Misery Business. Eilish quickly rose to fame as the master of her own "Miserey Business" presenting a dark, goth pop electronic sound which doesn't stray to far from the world of emo, embracing pain and emotional immediacy. Whispers build to screams on her most recent album Happier Than Ever, alongside a barrage of guitars showcasing Billie's masterful skill of being both effectively loud and quiet. The expletive-laden lyrics of Eilish's Happier Than Ever indicate that like her emo icons who came before her Eilish will readily embrace anger to form a record which really assets her own agency.
---
Honourable mentions...
Just glam boys living in an emo world or the other way around? Described as a fashion art rock band, Palaye Royale pick up where My Chemical Romance left off with a bouncy early 00s emo power sound and in-depth meditation on the state of the human psyche.
Popular amongst the Gen Z Discord users, emos crossover in rap has not gone unnoticed. XXX, Lil Uzi Vert and Juice WRLD embody a whole range of emo stereotypes, aesthetically and sonically. Exploring darker themes of suicide and substance abuse (Push me to the edge/All my friends are dead) these rappers have brought a more emotional 'emo' dialogue to hip hop and Uzi Vert a melodic emo sound to trap. With XXX being shot dead and Juice WRLD dying from an accidental overdose in their early 20s these artists leave monumental and complicated legacies for emos
Maybe one of our favourite artists to blend the emo sensibility with the hip-hop sound. With consistently introspective lyrics (the very emo chorus of This Life) and plenty of non-conformist experimentation, Curry's music is visceral and energetic and on his most recent album, a modern-day masterpiece Melt My Eyez, Curry presents the full world behind his eyes, the most introspective move ever. And let's not forget the 'emo-tion' he brought his brilliant Rage Against The Machine cover.
Drifting and poetic, with plenty of underlying anxiety. The rock-influenced folk, singer-songwriter and multi-instrumentalist has many strings to his bow and has certainly drawn from the emotional lyricism, vocals, and songwriting techniques of emo and midwest emo, especially in his early work.
The bubbly and spirited Los Angeles band make no attempt to hide using punk as a form of expression. Savage pop-punk riffs and unmissable hooks of power pop, the all-girl punk band are certainly ones to watch within the emergence of emo's sweet subgenre pop punk.
---
... And not forgetting the 'old school'
After all this time. We're still into you. Paramore are back, ready to give the world the emo bangers it needs to survive with. Their influence on new-wave emo is immeasurable, inspiring the likes of Olivia Rodrigo, Willow and Billie Eilish. With the new album This Is Why on the way and the news that Paramore's Hayley and guitarist Taylor are dating, we are ready to fall in love with the passionate rockers all over again.
Emo punk bangers from emo's golden age. We can't wait to revisit the classic 2001 debut album United by Fate as it receives its 20th-anniversary deluxe reissue via emo-aligned label Run For Cover.
The Philadelphia band have earned near-cult status for their succinct, evocative songwriting, stretched across raw, distinctive vocal stylings and signature 'twinkly' guitars. Rolling Stone and Spin have cited them on "Best of Emo" lists and credited them with in­fluencing a new wave of emo. The band reunite in 2022 for the first time since 2012, making it a high time to revisit their debut Some Kind of Cadwaller, lovingly reissued by Lauren Records.