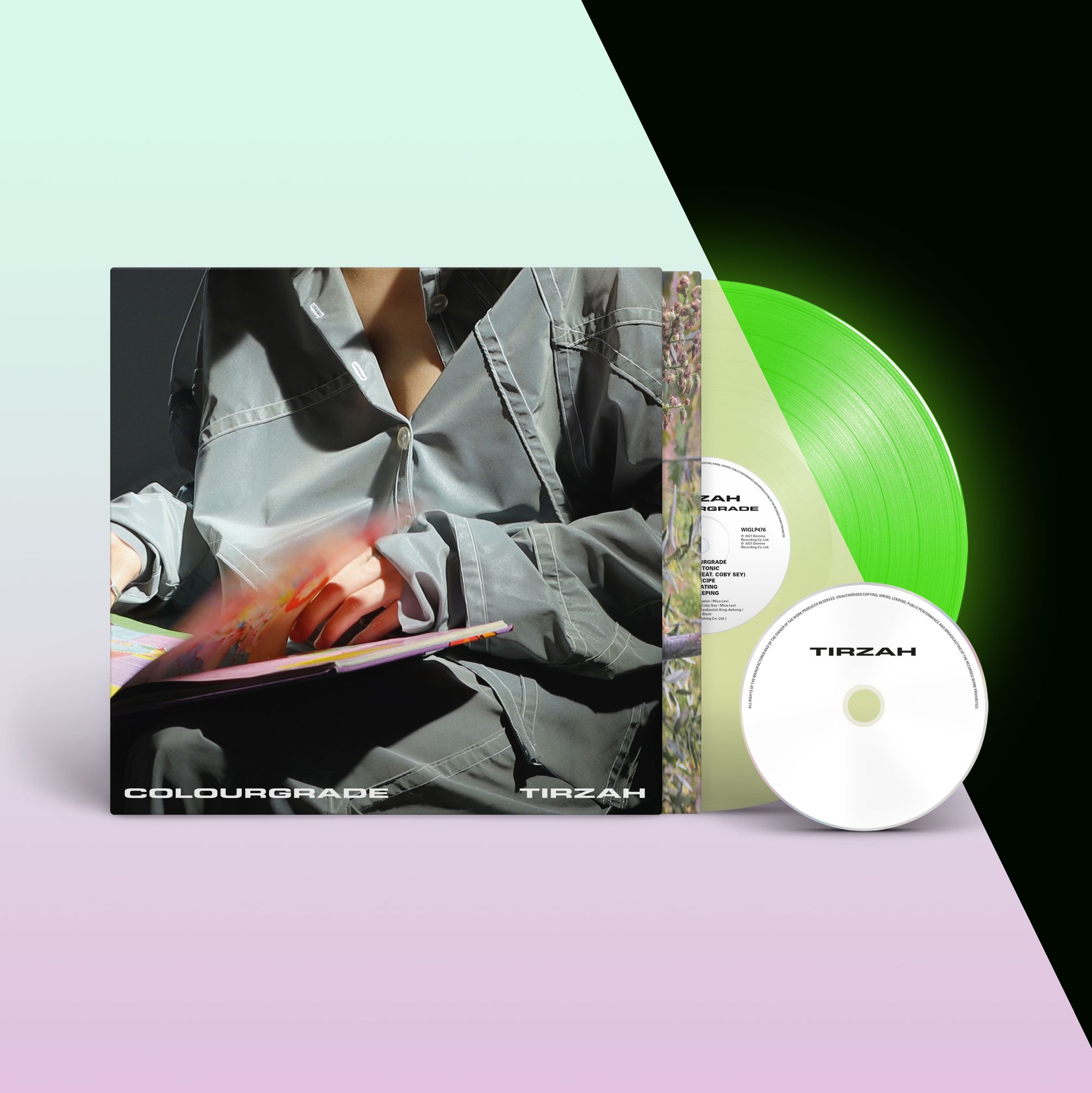 The elusive London based singer returns with her trademark off-beat melodies, mesmerising vocals and textured production, an album as alien as it is intimate, Tirzah's sound evokes dizzying emotions of romance and warmth.
On Rough Trade Exclusive glow in the dark vinyl + bonus disc.
Who
Understated yet mesmerising, the London singer-songwriter shot to cult status after the release of late night album Devotion, where her beautiful voice shines over rhythmic and hazy soundscapes. A maestro of off-kilter pop, the talented singer-songwriter sticks with what she knows, working with long time collaborators and fellow lo-fi Londoners Micachu (Mica Levi) and Coby Sey.
What
Colourgrade was written while Tirzah was touring behind Devotion,  recorded and produced in 2019, the year after the birth of her first child. The album explores recovery, gratitude and new beginnings. She describes the discovery of a type of love that is shared between a mother and a child for the first time. "Going through pregnancy and birth and motherhood, the anatomy found its way into all of the songs."
With
Coby Sey, Mica Levi, Erika De Casier, Dean Blunt