Planning on visiting our new NYC store?
Below you will find all you need to know about the event at Rough Trade NYC this year, including the all-important safety guidelines. Make sure to review these as we've made a few changes since Drop 1, including the time the unsold stock will go online.
We look forward to seeing you on July 17th!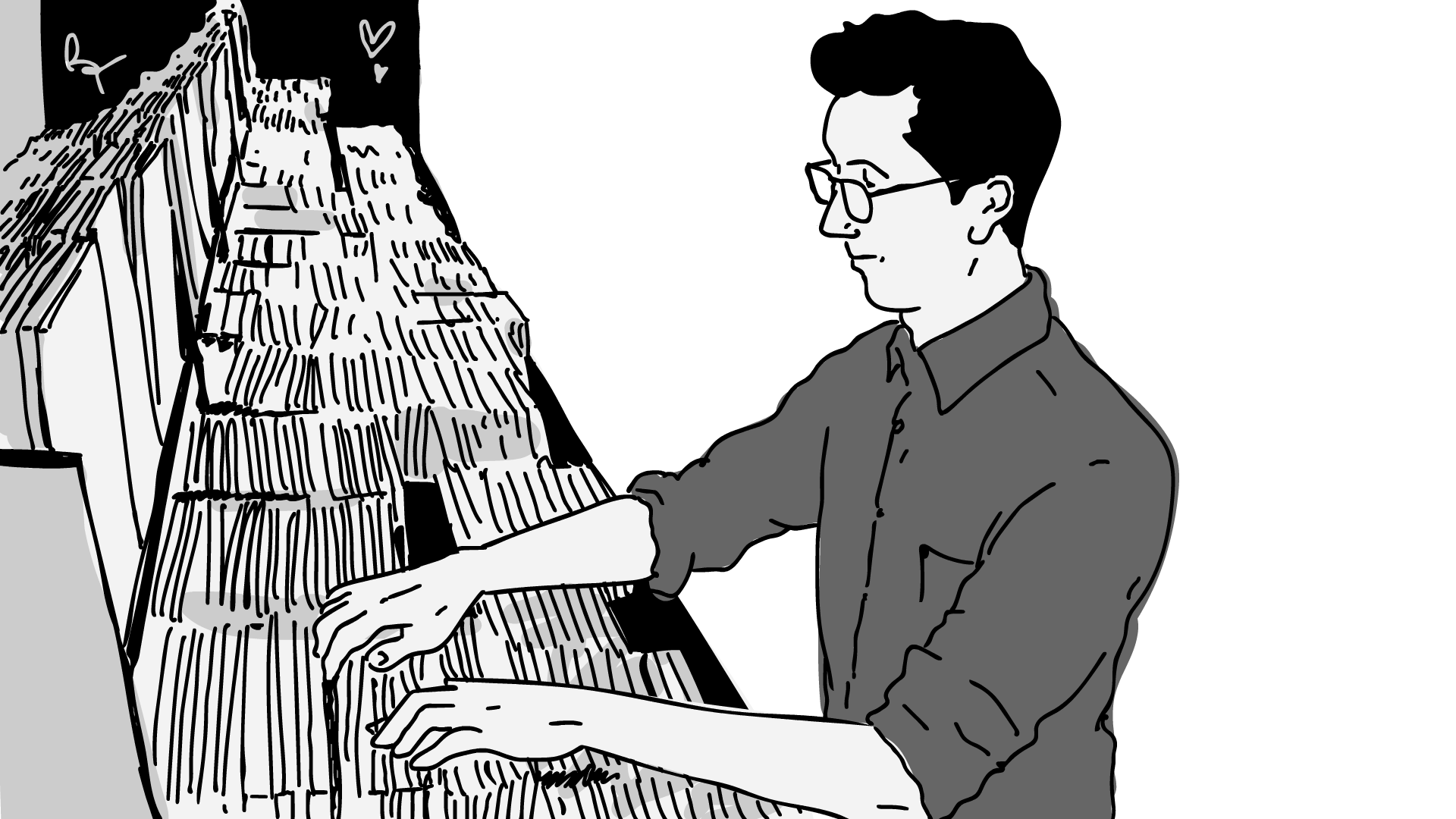 RSD Shopping Guidelines
Ahead of 2021's Record Store Day drop #2, please take a moment to read through our RSD Shopping Guidelines.
Store is open from 9am until 8pm.
As usual, one copy per person, only. For fairness sake, we have to prohibit multiple buys of the same release.
Strictly first come, first served - no customer reservations.
Regretfully, there will be no live performances, food or drink sales on the day. Ben & Jerry's and Juice Press will gift ice creams and juice bottles to the early birds in line, while supply lasts.
Face-covering is required in-store, at all times.
We will be providing a 'personal shopping service' for Record Store Day releases. So, please have your wishlist ready prior to entering the store, and Rough Trade staff will look to obtain your selections for you. A wishlist form is available to print. Bring a pen with you if you plan on filling out your wishlist at the store. Please keep in mind that you may not get everything on your list and that the titles on the list may change.
To help us manage the safe capacity of the store, we kindly ask that you are prompt with your purchase, helping us ensure everyone receives service, as fast as possible.
As it will be a busy day with unprecedented requirements, we kindly ask that you are patient and courteous to all our staff members.
All remaining / unsold Record Store Day releases will be available online the same day, July 17th at 8pm EST at roughtrade.com/us.

Remaining titles from Record Store Day Drop 1 will be available to purchase online at that time at a discounted price.

Please make sure that your credit card details are up to date prior to the stock going online to make sure the items are still available when you're ready to check out.

Be advised that our online queuing system allows you to shop for 20 minutes once you've made it onto the website.
Enjoy! - this is a day to celebrate great music and great record shops, so even with all the guidelines, we hope you'll find the release(s) you've been patiently waiting for, and as with all record purchases, they deliver a joy for decades to come!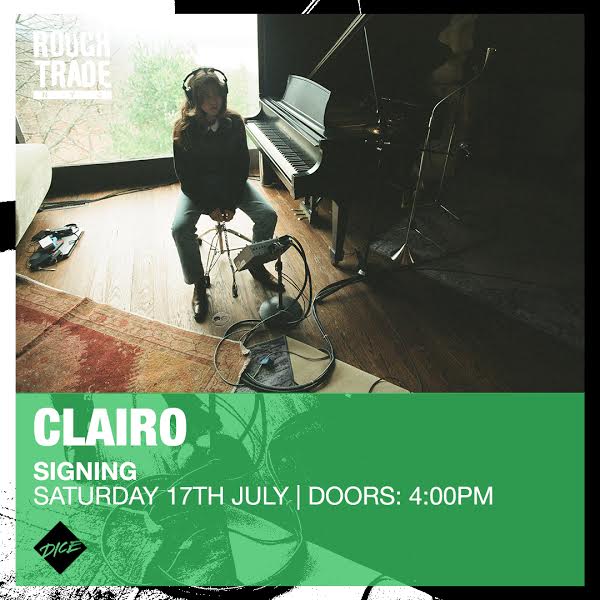 On July 17th, Clairo will be appearing in person at Rough Trade NYC, signing store-purchased copies of her new album, 'Sling'. Please RSVP here. On arrival, purchase of relevant items will be necessary in order for them to be signed. Masks and temperature checks will be required for entry.

Have the best RSD experience possible...

We'd love to receive your feedback as to which titles you're most hoping to get your hands on, as we strive to best cater for the scope and demand... Simply fill out the form here or below, plus get a chance to win a $50 store voucher.

RSD 2021 Drop 2 - titles we're excited about...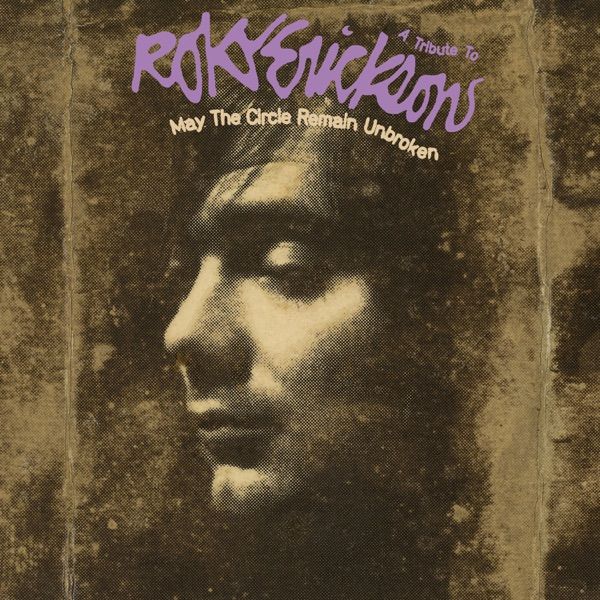 Limited Edition double vinyl edition of a collection of Amy Winehouse remixes from Frank and Back To Black, for Record Store Day 2021. This 2LP set is pressed on 180 gram colored vinyl – one LP blue, one yellow.
As part of Light in the Attic's on-going Roky Erickson series, the label will be celebrating Roky's undeniable genius with May The Circle Remain Unbroken: A Tribute To Roky Erickson. Produced by Bill Bentley, the set features thirteen artists showing their deep love for Roky's one-of-a-kind artistry, from Neko Case and Chelsea Wolfe to Lucinda Williams and Gary Clark, Jr & Eve Monsees; Jeff Tweedy to Margo Price; and The Black Angels to Mosshart Sexton (aka Alison Mosshart of The Kills and Charlie Sexton), amongst many others. This special RSD LP edition will be pressed on special Clear with Purple Hi-Melt wax and include a bonus flexidisc of the unreleased track "Love Hieroglyphics" performed by Roky Erickson circa the early '70s.
17 distinguished artists come together in tribute to one of the most influential musicians behind soul and political conscious African-American music, Curtis Mayfield.
Grunge metal greatness! This 1993 record marked Tad's major label debut (on the Giant imprint), and for it the band brought in Dinosaur Jr.'s J Mascis to produce. The result was a more focused album than Tad's previous outings, laced with piledriver riffs 'n' hooks and some wicked humor, even as the band grappled with such disturbing topics as Ted Bundy and child abduction. The band toured with Soundgarden behind this record; though that didn't lead to the hoped-for commercial breakthrough, it did cement Inhaler's status as the go-to record in Tad's catalog. Only out on LP for a heartbeat upon its initial release, and never reissued since, Inhaler comes in tan, black and red "Mutt Mix" swirl vinyl limited to 3000 copies for Record Store Day.
Trouble, Heartaches And Sadness (The Lost Fame Sessions Masters) features twelve previously unreleased tracks from Candi Staton's incredible recording period at the legendary FAME studios. Discovered and compiled as part of 2011's Evidence (The Complete Fame Sessions Masters) compilation and available here for the first time on vinyl exclusively for RSD 2021.
Out of print LP with no new and very limited used copies available. Bad Girls is widely considered one of the greatest disco albums which was released on April 25, 1979, on Casablanca Records. Bad Girls became the best-selling and most critically acclaimed album of Summer's career. It was also her 7th & final studio album for Casablanca Records.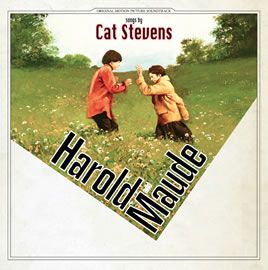 Brand new front cover design, exclusively available for this Record Store Day release. Newly remastered audio, courtesy of Abbey Road Studios. Dialogue / key audio snippets from the motion picture.
This 7" single features St. Vincent's take on the Nine Inch Nails classic "Piggy" (featuring Dave Grohl on drums) and Metallica's "Sad But True".
BBC Sessions 1982-1984 features three BBC sessions which have never been available physically before. Two of the sessions were with admired radio broadcaster John Peel. Includes early versions of the singles 'Walk Away' and 'No Time To Cry' that would end up on their debut 'First And Last And Always'. Includes covers of The Stooges '1969', Dolly Parton's 'Jolene' & Hot Chocolate's 'Emma'. This title charts their earliest days as an indie band in 1982 to the time they signed to Warner Records in 1984. It will all be available on Smoky vinyl.
2-LP pressed on yellow 180-gram vinyl with expanded original artwork. Includes two 8.5"x11" lithographs printed on embossed archival paper featuring photographs by Michael Joseph and printed inner sleeves with "211 Reasons Why The Rolling Stones is the World's Greatest Rock and Roll Band" from original London Records Edition. Remastered by Bob Ludwig, Gateway Mastering. Lacquer cutting by Sean Magee, Abbey Road Studios.
This is live album, originally only released in Japan and Australia in 1978, has been newly re-mixed from the multitracks and taken from a forthcoming CD Box set of Suzi's albums from the 1970's.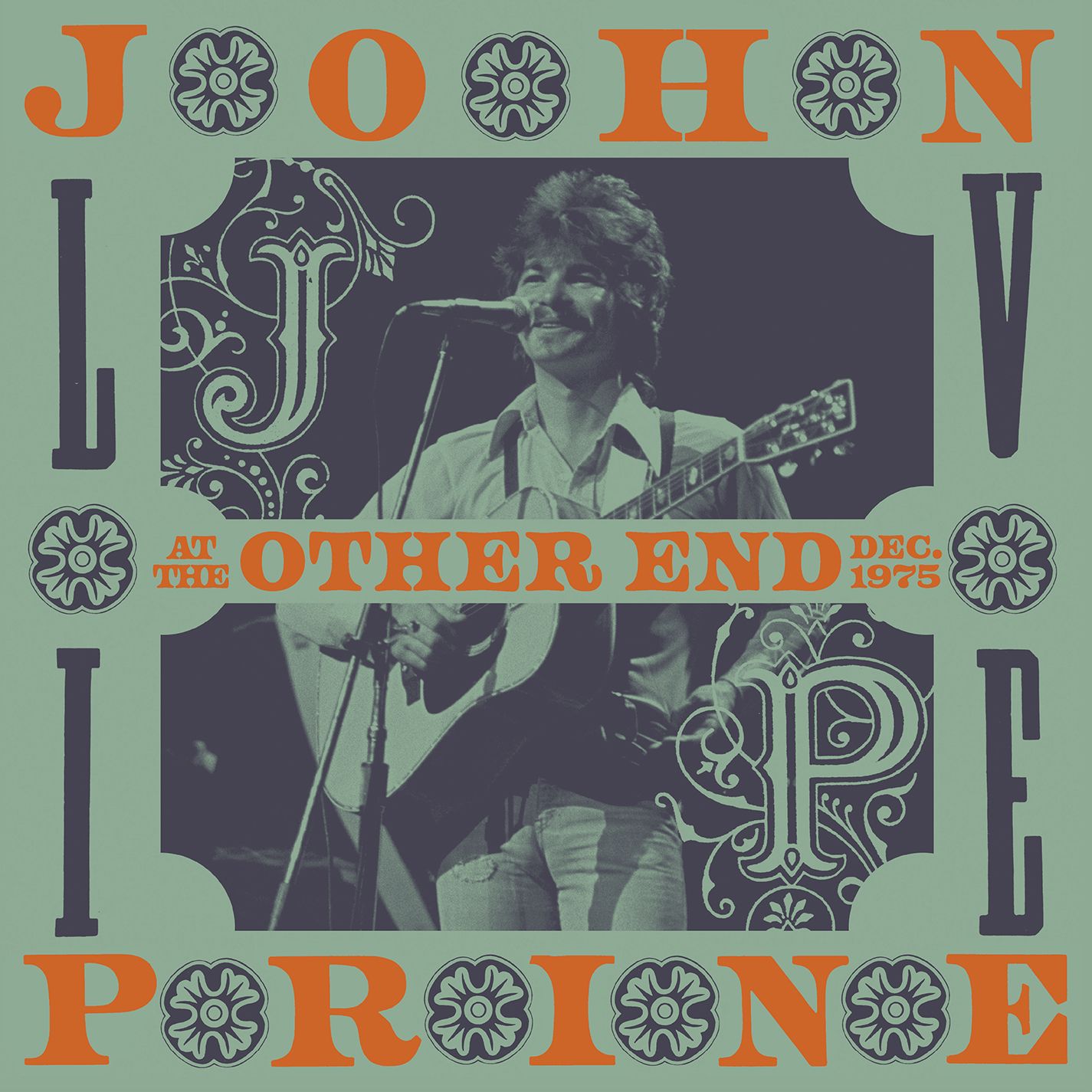 In December 1975, Grammy Award-winning songwriter John Prine played three nights at The Other End (previously and now known as The Bitter End) in Greenwich Village, NYC. The acoustic performances featured some of his best-known songs such as 'Angel From Montgomery' and 'Hello In There', from his first four studio albums: John Prine (1971), Diamonds In The Rough (1972), Sweet Revenge (1973) and Common Sense (1975). These rare and previously unreleased solo performances—comprising two full sets—will now be made available, pressed on 180-gram black vinyl, exclusively for Record Store Day 2021. Strictly limited to 12000 copies.
2021 marks the 30th anniversary of Pearl Jam's iconic debut album 'Ten'. "Alive" was the first single off the album and 30 years later it's being reissued as both a 12" and a cassette single. The 12" features the original promo single version of "Alive" plus three rare b-sides: "Wash", "Dirty Frank" and the Beatles' cover "I've Got A Feeling", which is currently not available anywhere else. All four tracks are included on side A while side B contains an etching of the band's 'Stick Man' logo.
Love, led by the brilliant and complicated Arthur Lee, are considered one of the most influential American rock bands of all time. The 2015 reissue of their album 'Reel to Real' featured the band at the height of their rock/soul powers, and featured 12 previously-unreleased outtakes from the original sessions. This special release features five of those tracks on vinyl for the first time, including three original Lee compositions that were virtually unknown before the 2015 reissue: the sweet and soulful 'You Gotta Feel It', a catchy rock-pop tune called "I Gotta Remember', and 'Do It Yourself', a blast of high-energy funk driven by Lee's strutting vocals. The EP also includes the original version of 'Everybody's Gotta Live' (recently featured in the film 'Jojo Rabbit' and covered on Mac Miller's posthumous album Circles) as well as a full-band performance of that song and an alternate take of 'Singing Cowboy'.
To commemorate its 30th-year Get On Down presents "Mr. Hood" in a never to be repeated tri-color pressing of the double LP. KMD (Kausing Much Damage, or a positive Kause in a Much Damaged society) was the early 90s Hip Hop group that served as a launching pad for the career of the artist we now know as MF DOOM (known during his KMD tenure as Zev Love X). In the 30 years since Mr. Hood was released so much has changed in the world and the world of Hip Hop but this recording has maintained an ageless appeal with DOOM becoming an artist of legendary stature.
First time ever on colored vinyl or 180 Gram Audiophile Vinyl - yellow or translucent blue vinyl.
Legendary 1972 show at The Roundhouse, London from the Space Ritual era. Includes the original recording of Hawkwind's hit single 'Silver Machine'. It is the first time the whole show has been available on double vinyl. Bonus tracks include 'Master Of The Universe' (Original 1972 LP Mix) & 'Born To Go' (Original 1972 LP Mix).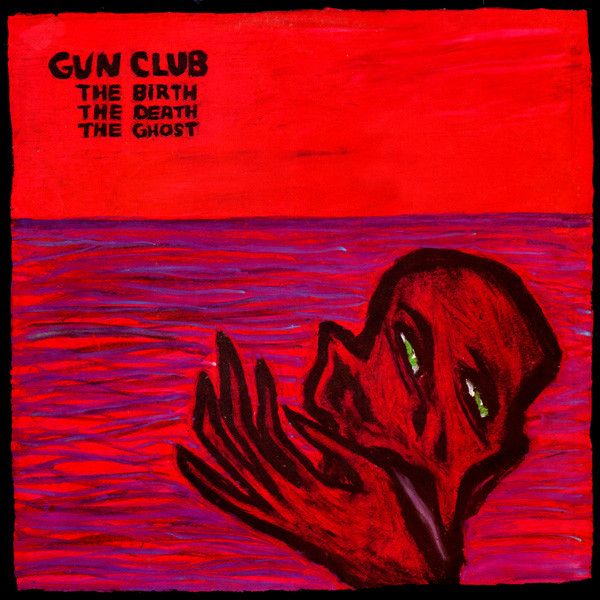 LP was released in 1983 in the UK only and is long out of print and very rare.
This self-produced collection first saw the light of day on the Bobbie Gentry boxset, but this lost album deserves to have its own separate release and what better format than vinyl? The set exudes a sophisticated and intimate late-night vibe mostly featuring Bobbie alone with her guitar accompanied by a bass player; occasionally there is a whisper of strings from Jimmie Haskell who famously composed the cello and violin arrangement on Ode to Billie Joe. Gentry fans will find much to love in Bobbie's short lived but brilliant turn as a jazz singer. The original 8 tracks to be supplemented by the 'I Didn't Know' and 'Hushabye Mountain' demos recorded around the same time, this LP also features the previously unreleased Hushabye Mountain [alternate version].
It's Record Store Day Night Fever as the Brothers Foo Gibb it to you good with Hail Satin, the high Travoltage debut album of the Foo Fighters disco alter ego the Dee Gees. This limited edition vinyl album comes packaged era-appropriately in a dazzling rainbow mylar sleeve, Hail Satin is the bipolar party record of the summer. Side A features Grohl, Hawkins, Mendel, Smear, Shiflett and Jaffee lighting up the floor at Foo Fighters' 606 studios with faithful renditions of five stone cold Brothers Gibb classics - Bee Gees bangers "You Should Be Dancing," Night Fever, Tragedy and More Than a Woman" and Andy Gibb's "Shadow Dancing" - while Side B literally rocks the party with live at 606 renditions of roughly half of the Foo Fighters pandemic panaceas album Medicine at Midnight. The Dee Gees: Hail Satin was recorded entirely at 606. For optimal results, listen with exposed chest hair and little gold spoon necklace (if you know, you know)!
Oh Me Oh My: Aretha Live In Philly, 1972 is a shining example of the Queen of Soul at her best. The nearly hour-long performance – recorded live at the National Association Of Television & Radio Announcers Convention in Philadelphia, PA, USA, 1972 – features the first live performances of many of Aretha's landmark hits. The live recording took place shortly after the release of her Grammy™ Award-winning studio album "Young Gifted and Black" and features the albums two Top 10 (USA) singles, penned by Aretha, 'Rock Steady' and 'Day Dreaming'. Plus stunning covers are woven into medleys of 'I Never Loved A Man (The Way That I Love You) / I Say a Little Prayer', 'Bridge Over Troubled Water / We've Only Just Begun' and a glorious rendition of Aretha's anthem 'Respect'. This stunning performance will be made available on vinyl for the first time especially for Record Store Day 2021, pressed on orange & yellow double vinyl. Strictly Limited to 10,000 copies.
Behind the Dikes: The 1969 Netherlands Recordings is the first official release of pianist Bill Evans with Eddie Gomez and Marty Morell captured live in Hilversum and Amsterdam in 1969. The Hilversum recordings feature Evans' only version of Duke Ellington's "I Let a Song Go Out of My Heart" known to exist, plus two rare tracks of the trio backed by the world's leading pop and jazz orchestra, the Metropole Orchestra. Remastered from the original tape reels housed at the Nederlands Jazz Archief, and in cooperation with the Bill Evans Estate, this limited-edition 3-LP, 180-gram set includes an extensive booklet with never-before-published photos; essay by Dutch jazz scholar Bert Vuijsje, plus co-producers Zev Feldman and Frank Jochemsen; and new interviews with Dutch pianist Jan Huydts, Eddie Gomez, Marty Morell and more. LP mastered by the legendary Bernie Grundman and pressed at Standard Vinyl in Canada.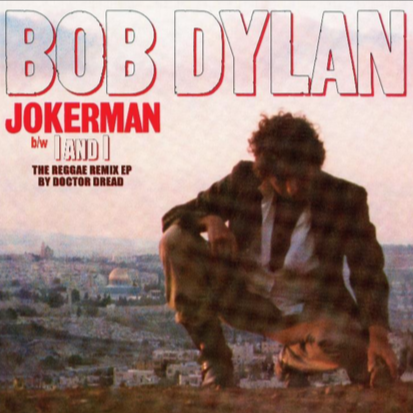 This 12" features two reggae remixes each of "Jokerman" and "I And I" by Doctor Dread. The original versions of both tracks appeared on Dylan's 'Infidels' album with Sly & Robbie as the rhythm section. The two "I And I" remixes were previously released on 'Is It Rolling Bob: A Reggae Tribute To Bob Dylan' (2003) while the 'Jokerman' remixes are newly commissioned and previously unreleased. Doctor Dread has worked with Bob Marley, Black Uhuru, Jimmy Cliff, Inner Circle, Gregory Isaacs, Luciano, Mad Cobra, Freddy Mcgregor, Sly and Robbie, Steel Pulse, The Wailers and many others.
Miles Davis had a deep love and respect for boxing, seeing deep parallels between "the sweet science" and his own relationship with music. One of Miles' favorites of his own recordings was the 1971 soundtrack to the Bill Cayton documentary about Jack Johnson and he was inspired by the political and racial subtext of the legendary boxer's saga. Culled from the celebrated expanded project The Complete Jack Johnson Sessions released in 2003, and name-checking a number of pugilistic legends ("Ali," "Sugar Ray," "Duran," "Johnny Bratton"), these funk-infused recordings rock harder than anything that Miles put to tape. Featuring a sterling line-up of musicians (Wayne Shorter, John McLaughlin, Dave Holland, Keith Jarrett, Herbie Hancock, Jack DeJohnette, Billy Cobham) and a legendary cover photo of Miles in the ring captured by Jim Marshall, the release finds this music issued on vinyl (in brilliant yellow) for general release for the first time ever.
Czarface delivers a fresh action adventure in the form of an all new Czarface comic, "Czar Noir", packaged with an exclusive vinyl soundtrack. In the spirit of the highly sought after Power Records series from the 70's, you can read along with the comic and hear the story come to life on vinyl. This all new action packed full color Czarface escapade comes with musical accompaniment by DJ 7L and the Czar-Keys. There's death, destruction, mayhem and high drama – "Czar Noir."
If Music Could Talk is a 1980 interview album with The Clash - Joe Strummer, Mick Jones, Paul Simonon and Topper Headon – in brief conversation with their trusted management rep/fixer/consigliere Kosmo Vinyl. Originally only available as a promotional LP for US-radio ahead of the release of The Clash's 4th album Sandinista!, If Music Could Talk will be released for the first time as a limited edition double vinyl (180gm) package with new artwork for Record Store Day on 17th July 2021. The cover art is an homage to Nicaraguan rebel leader Augusto César Sandino – the original Sandinista – by artist Kosmo Vinyl who also supplies the liner notes on the back alongside a rare Pennie Smith band photo. If Music Could Talk comprises the band talking about and introducing tracks, and the 10 tracks themselves (using the latest band approved remasters.)
Cro-Mags is one of the fundamental names for the birth of the so-called "crossover thrash" subgenre, which synthesized thrash metal and hardcore punk. Cro-Mags' first full-length, "The Age of Quarrel", released in 1986, is one of the first albums where the unadulterated energy of hardcore punk is filtered through the aggression and the fury of thrash metal.
"Déjà Vu Alternates" from Crosby, Stills, Nash and Young, is a recreation of their immensely popular second album, Déjà Vu featuring alternate versions of songs which appeared on the original album. The iconic album which featured "Teach Your Children," "Woodstock," "Our House," and "Helpless" will showcase these alternate versions on vinyl for the first time. It will also feature a cover that mirrors the original album with an alternate photo from the cover shoot.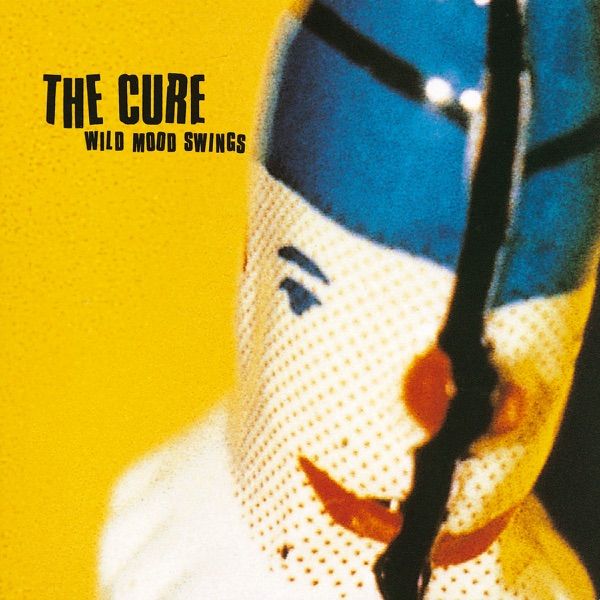 The Cure's tenth studio album "Wild Mood Swings" marks its 25th Anniversary this year and to celebrate the album – which features the singles "The 13th", "Mint Car", "Strange Attraction" and "Gone!" – will be pressed on double picture disc for the very first time. The new pressing has been overseen by Robert Smith and will be available exclusively for Record Store Day 2021.
Understanding is a previously unreleased recording of drummer Roy Brooks captured live by the Left Bank Jazz Society at The Famous Ballroom in Baltimore, MD on November 1, 1970. Featuring a stellar band with trumpeter Woody Shaw, saxophonist Carlos Garnett, pianist Harold Mabern and bassist Cecil McBee, Understanding was recorded 5 months after the classic live album The Free Slave (also recorded by the Left Bank Jazz Society). This recording features a full performance by great musicians at their peak, providing a "you are there" experience of the excitement of great music and an appreciative crowd.
Vinyl reissue with two newly added bonus tracks, "Soba Violence," and a rare cover of "Light My Fire."