Everything you need to know about Record Store Day Drops at Rough Trade NYC!
As with 99% of 2020, Record Store Day looks a little different this year. Instead of the traditional single Saturday, RSD will now 'drop' across 3 Saturdays in August, September and October, branded Record Store Day Drops.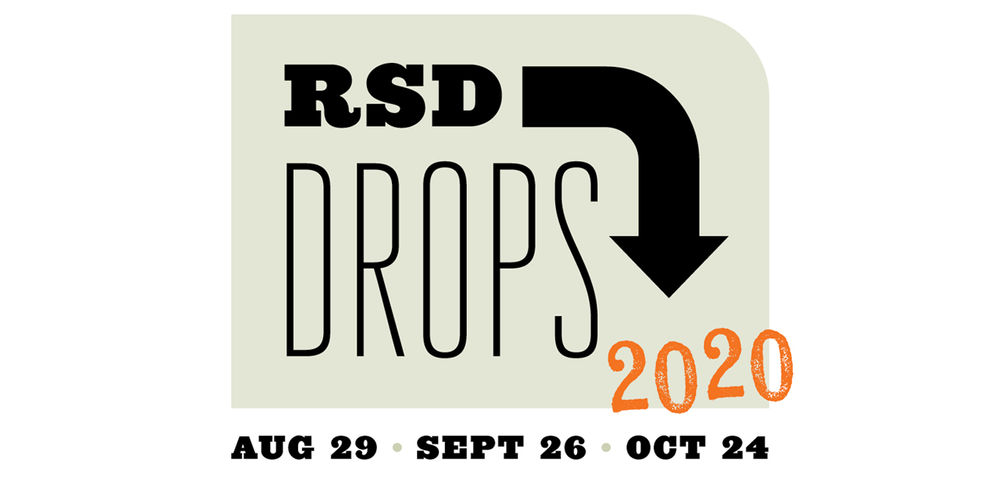 Saturday October 24th - click to view list
DOWNLOAD AND CREATE YOUR PERSONAL DROPS OCTOBER WISH LIST
August & September Drops - remaining titles on sale now!
Read our update on the measures we have taken to improve your RSD online sale experience.
Below you will find all you need to know about the event at Rough Trade this year, including the all-important safety guidelines. Please check back as we will add new information about the October event in the coming weeks.
As with all Record Store Days past, this is a time to celebrate great music and great record shops, so even though things are a little unusual this time around, we hope you'll find the release(s) you've been patiently waiting for, and as with all record purchases, that they deliver a joy for decades to come.
We look forward to seeing you soon!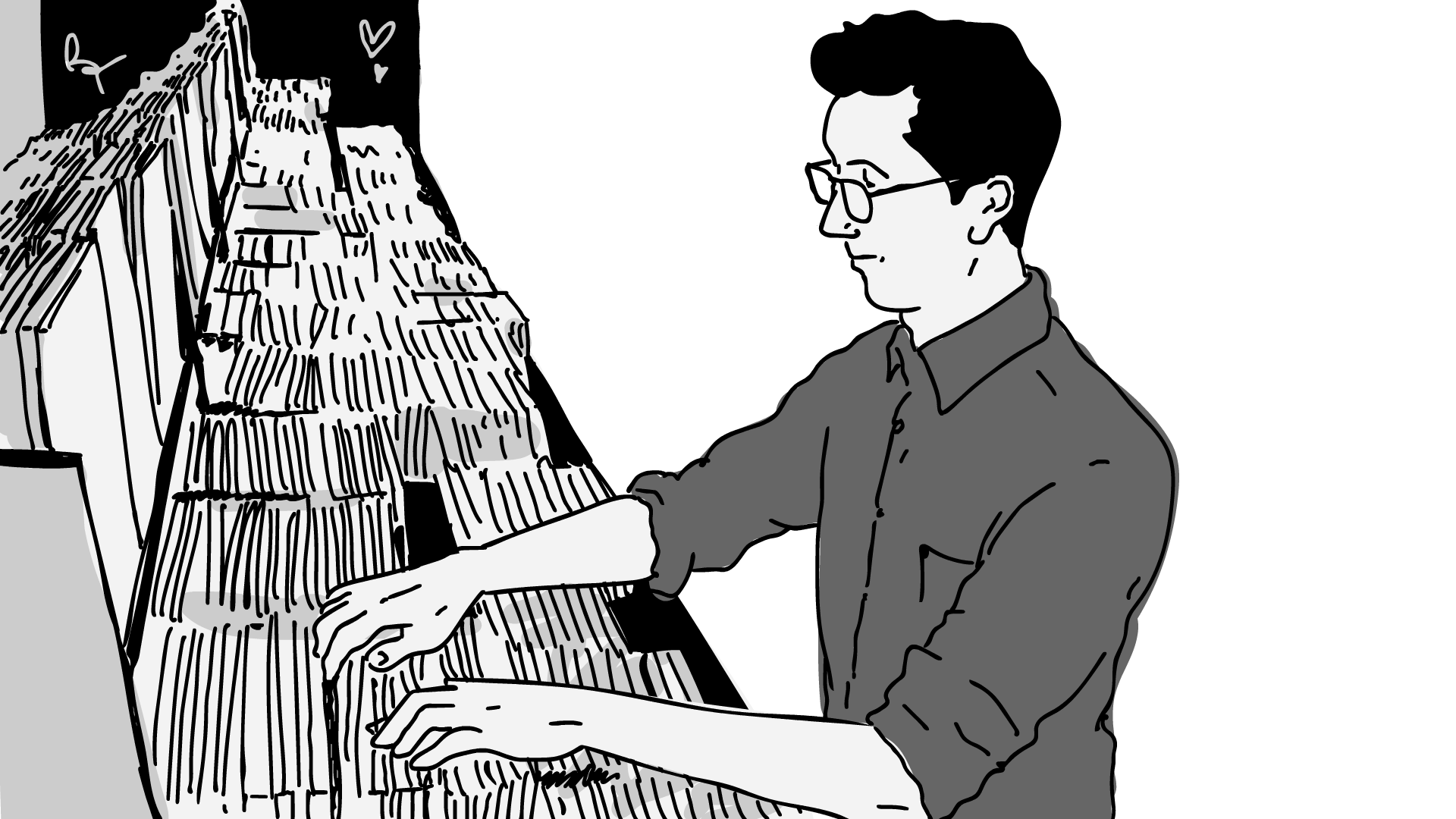 Shopping Guidelines
Ahead of Drop 3 on October 24th, please take a moment to read through our RSD Shopping Guidelines. Safety is our top priority and we kindly ask that you follow these guidelines on the day to help ensure the wellbeing of everyone.
Store is open from 9am - 5pm.
As usual, one copy per person, only. For fairness sake, we have to prohibit multiple buys of the same release.
Strictly first come, first served - no customer reservations.
Regretfully, there will be no live performance events, food or alcohol sales on the day. Please be advised, there will be no bathroom access.
We adhere to NYC Health guidelines, which requires staying home if feeling sick, always maintaining 6 feet of distance with other customers and wearing a face covering in store, at all times.
We will be providing a 'personal shopping service' for Record Store Day releases. So, please have your wishlist ready prior to entering the store, and Rough Trade staff will look to obtain your selections for you. A wishlist form is available to print. Bring a pen with you if you plan on filling out your wishlist at the store. Please keep in mind that you may not get everything on your list and that the titles on the list may change.
To help us manage the safe capacity of the store, we kindly ask that you are prompt with your purchase, helping us ensure everyone receives service, as fast as possible.
As it will be a busy day with unprecedented requirements, we kindly ask that you are patient and courteous to all our staff members.
All remaining / unsold Record Store Day releases will be available for sale on roughtrade.com from 5pm on the same day.
Enjoy! - this is a day to celebrate great music and great record shops, so even with all the guidelines, we hope you'll find the release(s) you've been patiently waiting for, and as with all record purchases, they deliver a joy for decades to come!
Record Store Day 2020 - Titles we're excited about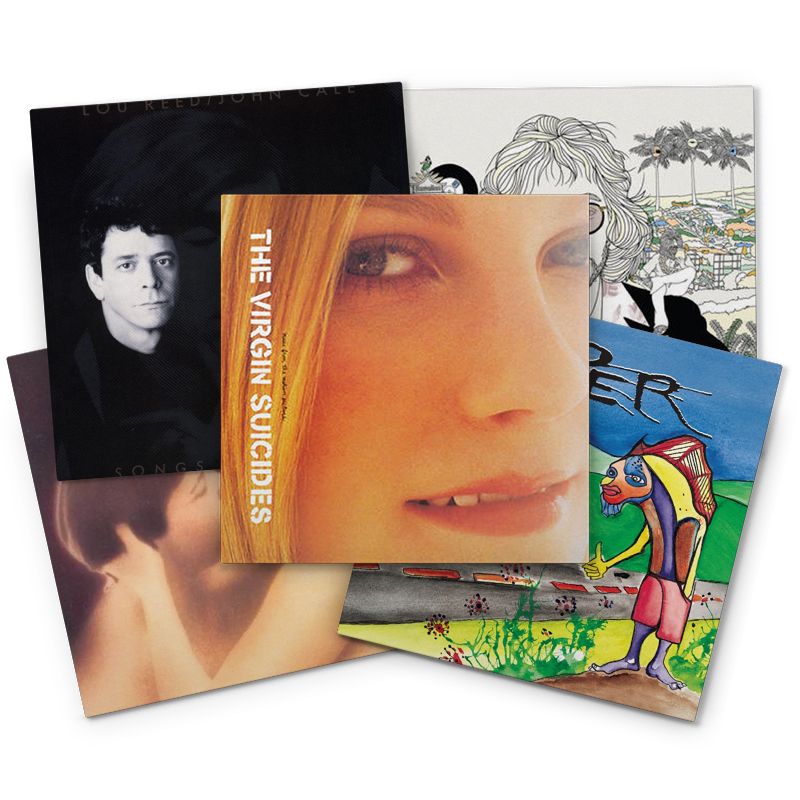 Various Artists - The Virgin Suicides OST
Out of print since 2000, this will be the 20th Anniversary of the soundtrack. It replays the myriad emotions of adolescence and those of the Lisbon girls in particular. A handful of Air's original songs including playground love, as well as sad boy classics from Gilbert O'Sullivan, 10CC and Todd Rundgren.
Warren Zevon's Greatest Hits (According To Judd Apatow)
Producer/director Judd Apatow celebrates Zevon's life with a yearly tribute at the Largo in Los Angeles featuring performances by Zevon's friends. Judd selected tracks from his favorite albums as well as a bonus track "Something Bad Happened to a Clown" by Taylor Goldsmith and Blake Mills from the March 2016 Largo Show.
Lou Reed / John Cale - Songs For Drella
30th Anniversary edition of Lou Reed's album recorded with John Cale (Both formerly co-founders of The Velvet Underground). The concept album is a tribute to their friend and mentor Andy Warhol who had died a couple of years earlier. Here Reed & Cale paint a portrait of Warhol that has far more depth and poignancy than his public image would have led one to expect. It's a moving and deeply felt tribute to a misunderstood man, and it's a pleasure to hear these two comrades-in-arms working together again, even if their renewed collaboration was destined to be short-lived.
Suede - Suede: RSD 2020 Edition
Originally released in March 1993, Suede was the fastest-selling debut album ever in the UK, available on vinyl for the first time in the US for Record Store Day 2020. At the time, the album's release in the US was hampered by an injunction from an existing US act called Suede. As a result, the band's subsequent album releases in the US were 'branded' as being by "The London Suede", but the first album was never re-branded. The album contains what Rolling Stone called "its triptych of instantly classic singles" - "The Drowners", "Metal Mickey" and "Animal Nitrate".