And so to wrap up this most dismal of years, we offer up some of our personal album picks for 2020 from both sides of the pond. These are the records that have lifted and carried us through all the turbulence. We hope they inject a little spark into your listening habits too.
Goes without saying, the support we have had from you all, however distanced, has been immense and we are humbled by all the love you've shown us, through the hard times and the good.
It won't be like this forever and in the meantime, we've still got music x
Browse: All picks US
Browse: All picks UK

Sign up + win!  A free copy of our exclusive staff end of year zine and enter our prize draw to win an Albums of the Year bundle!

Awesome improvisational psych. It's Dead worship but not a jam bad. I assure you that this does not sound like Phish!!
Honorable mentions: Tops - I Feel Alive, Clipping - Visions Of Bodies Being Burned, Chubby & The Gang - Speed Kills
Nigel (Rough Trade Director)
Diana Jones is known for giving voice to dispossessed people from the past. Song To A Refugee finds Diana looking into the wider world to shine a light on current issues close to her heart.
Crystal (NYC)
Jarv Is has delighted and soothed me during this strange year we are dragging our knuckles through (while listening to Frankie Knuckles). Please enjoy this photo of me cheesing next to Jarvis Cocker from 2012.
Dennis (NYC)
Blue Hearts sounds like the best of Bob Mould solo and Husker Du all wrapped up in one tight album. Both very personal and a call to arms when it's been needed the most. Plus it blows the dust off most the other albums I've listened to this year.
X's Alphabetland is a close second.
Al (West)
The last record I played in-store before the first big lockdown... I'd cycle past the shop and see the sticker still in the window; made everything feel okay again.
Ed Zed (NYC)
As one of the most batshit years I've ever lived through draws to a close, life now seems so abstract that it's hard to even order my thoughts well enough to choose my favourite album of 2020. As always however, music is the great saviour, and the return of the glorious Zebra Katz earlier this year was a veritable godsend. The glisteningly bawdy 'Less Is Moor' is a jawdropping joy from start to finish - a grinding, slinking, sweat-bathed reminder of just how subversive sensuality can be. A beautiful and utterly essential release - grab it firmly while you can.

Other very honorable mentions for 2020: Speaker Music - 'Black Nationalist Sonic Weaponry', Villaelvin - 'Headroof', Actress - 'Karma & Desire', P.E. - 'Person', Upsammy - 'Zoom', The Chats - 'High Risk Behaviour', Lucrecia Dalt - 'No Era Solida'.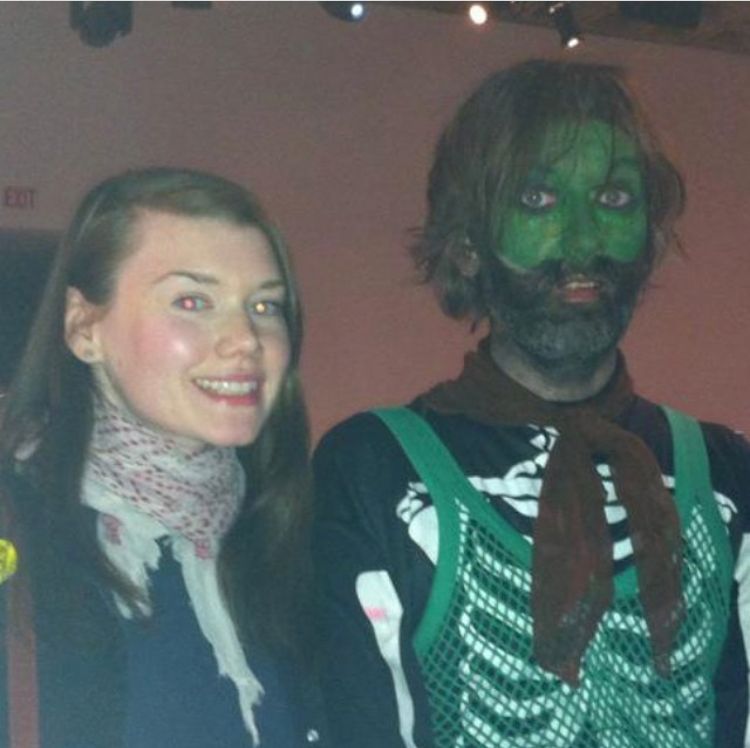 Ian (East)
Criminally underrated album this year, groovy bass lines, slick guitar and perfect production.
Garrett (NYC)
ANRMAL captures Juana Molina in a live setting right before COVID lockdown at the NRMAL Festival in Mexico and while a live album wouldn't crack my year end list in a typical year, 2020 has been far from ordinary and this live album sounds particularly powerful in our pandemic, no concert world.
Honorable Mentions: Ana Roxanne - Because of a Flower, Lisa Lerkenfeldt - Collagen, Local H - Lifers, Hum - Inlet, Armand Hammer - Shrines, J. Zunz - Hibiscus, Irreversible Entanglements - Who Sent You?, Horse Lords - The Common Task, Pink Siifu - Negro, and Luke Stewart - Luke Stewart Exposure Quintet.
Jack (NYC)
Most honest album of the year with it's abrasive lyrics about our countries' disgusting history while incorporating industrial, experimental, funk and noise sounds birthed out of a preaching from the gospel
Honorable mentions: Macula Dog's Red's Corvette, Kate NV'a Room for a Moon & Zebra Katz' Less is Moor
Janie (NYC)
'Giver Taker' takes you on a transformative journey with each listen, a testament to the growth, maturity and rebirth of Anjimile.
Bonkers (hip-hop?) tunes start to finish from the Swedish/South African techno boyband.
Lio (NYC)
I first heard about the band from a UK Dj friend and instantly fell in love with the first 7" single. I saw that they were playing The Great Escape in October 2019 and since I was going starred them on my schedule as a must see live. Instantly after they started playing the first song, I knew I liked this band. But as soon as the middle of the set came around I became a fan. A lot of bands have been championing the Post Punk revival sound lately, but hardly any are bringing anything new to the table. Working Men's Club have crafted a whole new genre of sound within this album, while still making it indie cool dance floor ready and fun.
Mike Patton's avant garde ska rock hybrid, surprisingly resurrected 30 years late and joined by metal royalty, Scott Ian and Dave Lombardo, to provide an incredibly accomplished slab of death/thrash. Just what 2020 needed.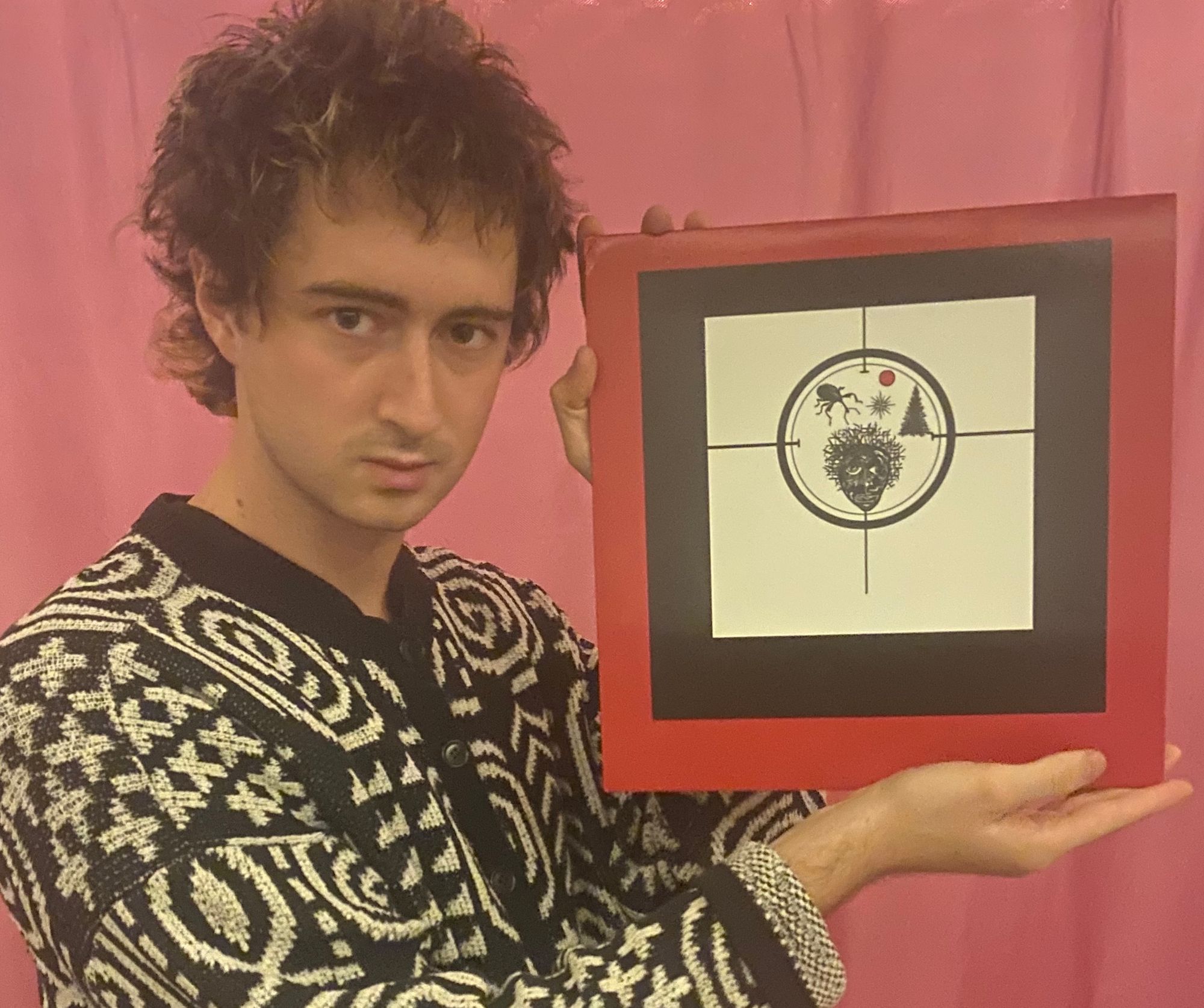 Nico (East)
A great compilation of  "must have" songs that are impossible to find even as second hand records.
Miles (NYC)
Honorable Mentions: Loma - Don't Shy Away. Fotocrime - South of Heaven.Beabadoobee - Fake It Flowers. Otzi - Storm. Yaeji - What We Drew.
Pretty much the only record I listened to during Lockdown number 1. A simmering slice of empowering pop.
Owen (NYC)
The transition from track one to track two was my favorite moment in music all year.
Locks (East)
Amazing record: it ebbs and flows musically and melodically with some beautiful guitar hooks and rhythms.
Scott (NYC)
Sublimely wonderful like your favorite sweater on a grey winters day.
Wendy (NYC)
Sorry... not sorry.
And of course, I also loved Rudy De Anda's Tender Epoch and Habibi's Anywhere But Here.