Revealed - Our Staff Albums of the Year for 2019!
As the year (and the decade) comes to a close, we bring you what you really want. The Rough Trade Staff Albums of the Year has long been a 'fan' favorite, offering up all the insight, intrigue and infatuation a visit to our shop floor delivers. We're proud to have such a knowledgable staff at Rough Trade, all with their very own talents, tastes, quirks and perks. Scroll down and let us know who most matches you're own list.
Thank you for visiting us this year! We'll see you in 2020.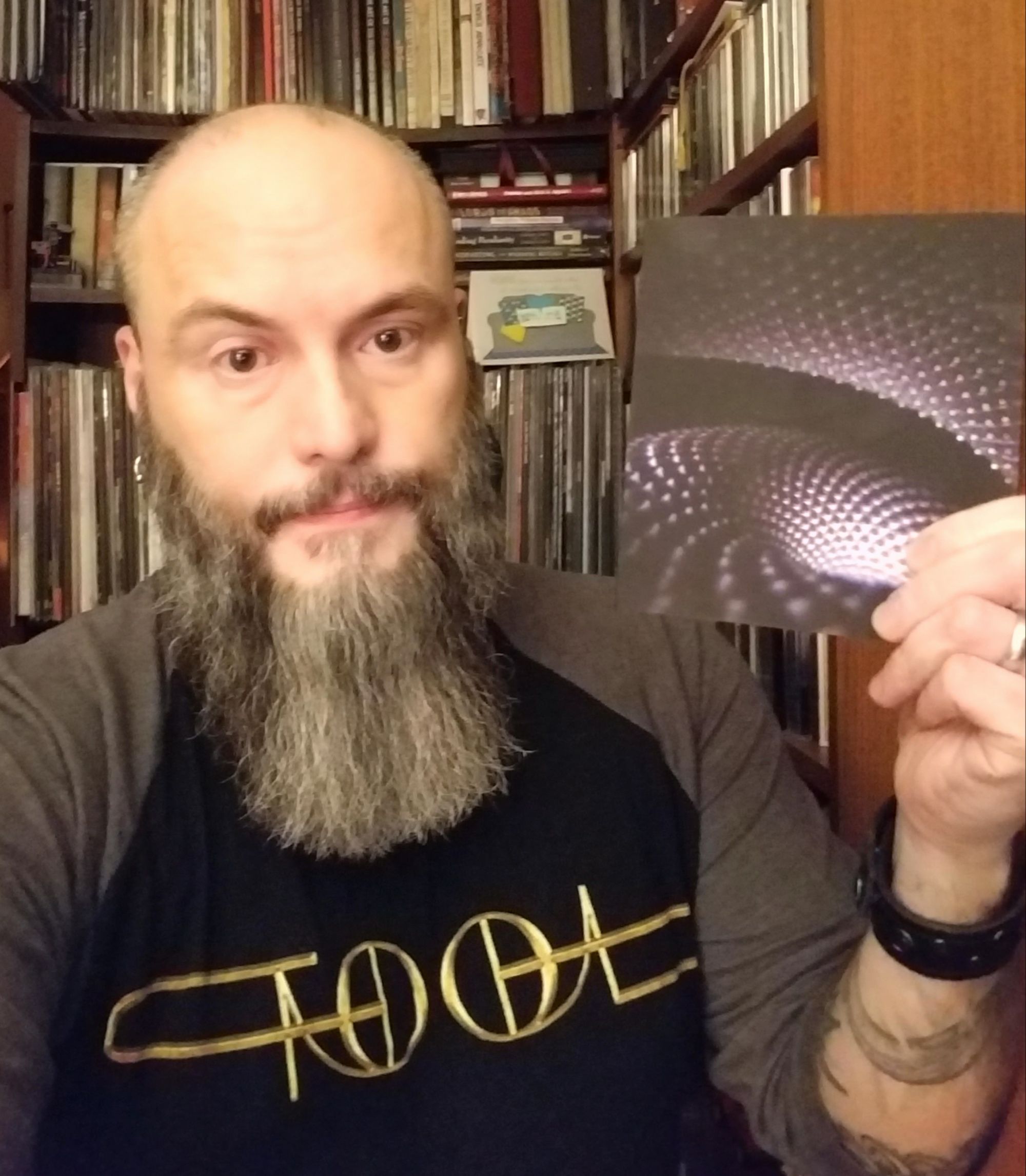 Adrian
A lot can happen in 13 years. Things can change and they can grow into something you don't recognize or relate to. Not the case here. Tool have slowly evolved over their long career and have done it naturally while becoming master musicians in the process. This album is a welcome addition to my collection and it will stay with me forever just as their whole discography does. If you haven't seen them live. Do it. Their ability to update and change their songs into something new and exciting is mind blowing.
Tool - Fear Inoculum
Russian Circles - Blood Year
Uniform & The Body - Everything That Dies Someday Comes Back
Pelican - Nighttime Stories
Full Of Hell - Weeping Choir
Eneferens - The Bleakness Of Our Constant
Earth - Full Upon Her Burning Lips
Sunn O))) - Life Metal
Boris - Love & Evol
Blood Incantation - Hidden History Of The Human Race
Get Adrian's favorite titles of 2019 here.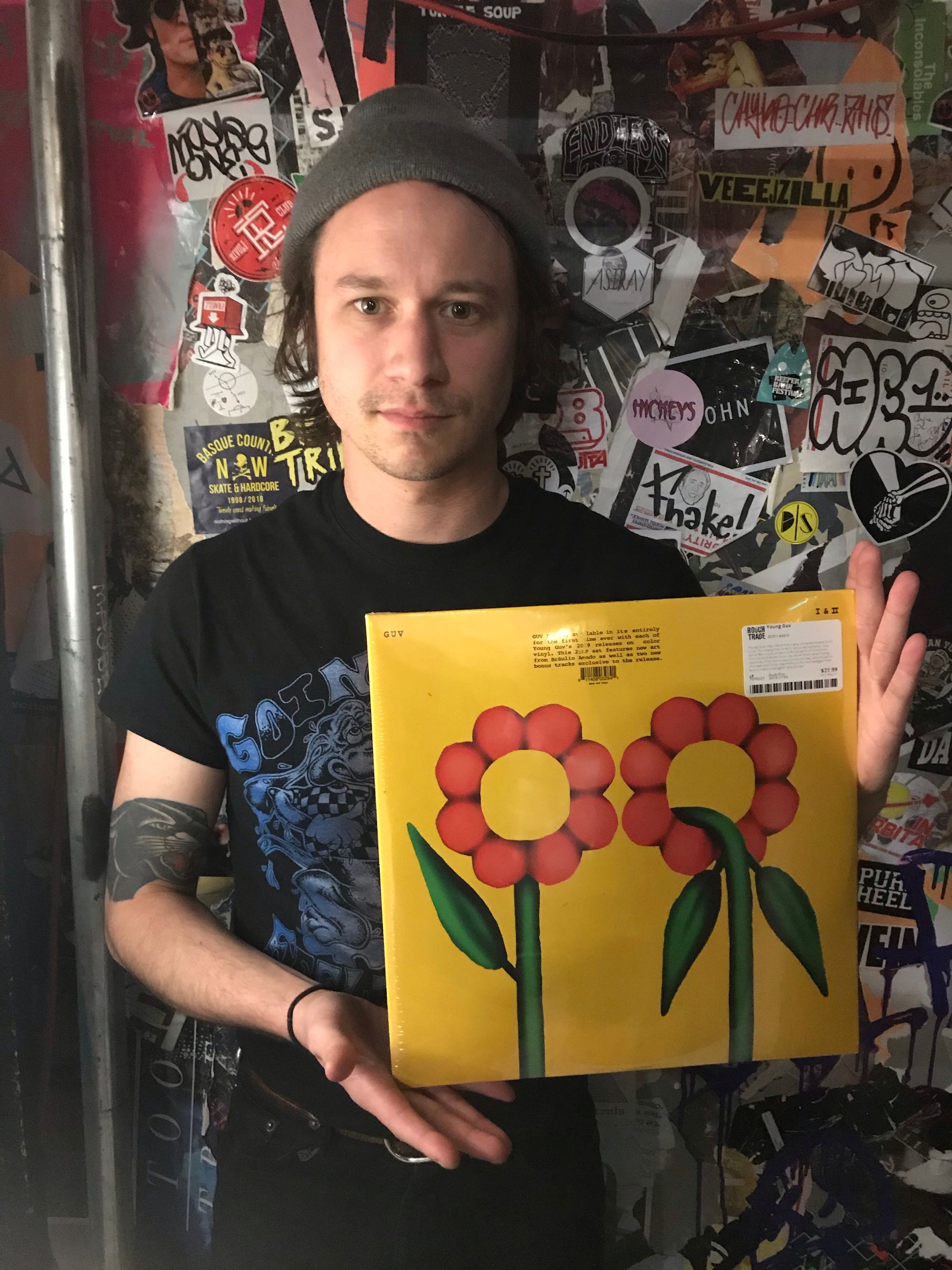 Cameron
Young Guv, perhaps an unassuming top choice, especially when stacked against the other heavyweights of this list, but alas, this one just really hit me. Originally released as two separate albums, but was repackaged by Run For Cover Records as a double LP as the artist originally intended. Catch some serious Teenage Fanclub/Big Star vibes that make all four sides of this a true treat.
Young Guv - Guv 1 & 2
Purple Mountains - Purple Mountains
Sharon Van Etten - Remind Me Tomorrow
Weyes Blood - Titanic Rising
Sheer Mag - A Distant Call
Vampire Weekend - Father Of The Bride
Chromatics - Closer To Grey
Angel Olsen - All Mirrors
Orville Peck - Pony
Amyl & The Sniffers - Amyl & The Sniffers
Get Cameron's favorite titles of 2019 here.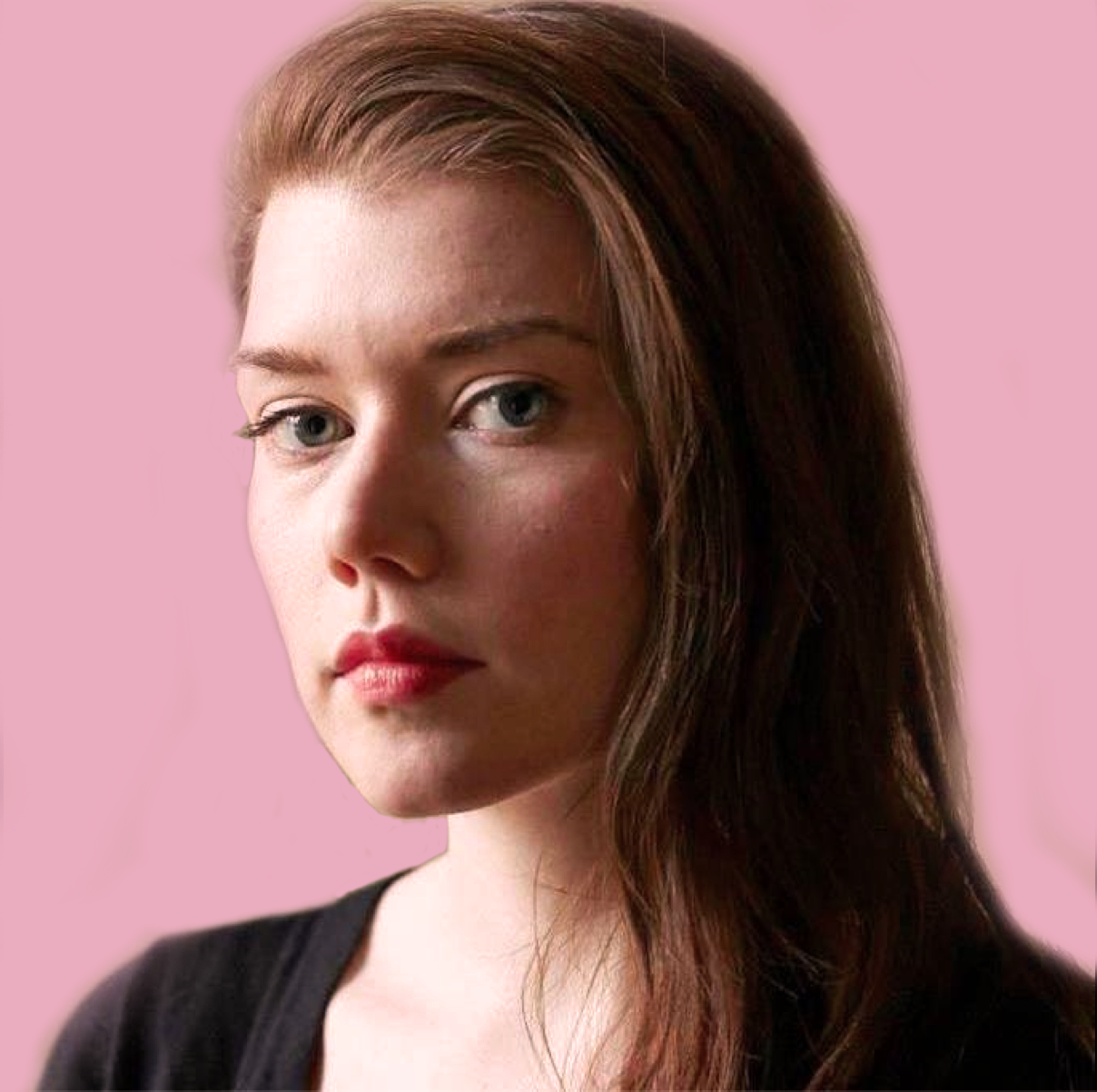 Crystal
Altin Gun - Gece
L'épée - Diabolique
Sachiko Kanenoubu - Misora (reissue)
Lightning Bolt - Sonic Citadel
Mdou Moctar - llana
Kim Gordon - No Home Record
Sault - 5
The Mystery Lights - Too Much Tension!
Dj Haram - Grace EP
Crass Reissues
Get Crystal's favorite titles of 2019 here.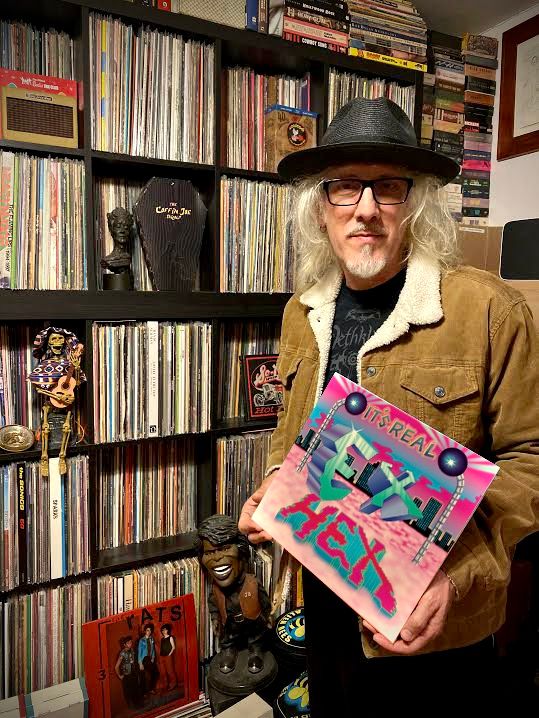 Dennis
My top 10 represent the albums that received the most airtime in my personal life outside of the shop with my key listening time on subways, buses and walking around the city. Like my all-time favorite albums, I hope this new batch will stay with me throughout time. I'm pretty sure I'll be taking the Ex Hex album with me to my grave. Most of my personal picks share the characteristics of memorable hooks and catchy melodies, but then again sometimes I might need a virtual punch in the face (Amyl and the Sniffers) or to take a spontaneous musical trip into new territories (Mdou Moctar). After seeing Cate Le Bon, one of my favorite live shows this year, her new album Reward instantly turned to gold for me. My number 10 pick is a guest entry from former Rough Trader and record store legend Mel. She recommends the excellent Kankyo Ongaku: Japanese Ambient & New Age Music Collection. It's a minimal, ambient, avant-garde, and New Age set which can be described as kankyō ongaku or environmental music. Ah, take me away.
Ex Hex – It's Real
Andrew Combs – Ideal Man
Cate Le Bon – Reward
Young Guv – Guv I & II
Mountain Goats - In League with Dragons
Amyl and the Sniffers – Amyl and the Sniffers
Mdou Moctar – Ilana The Creator
Delines – The Imperial
Muffs – No Holiday
Kankyo Ongaku - Japanese Ambient, Environmental & New Age Music 1980-1990
Get Dennis' favorite titles of 2019 here.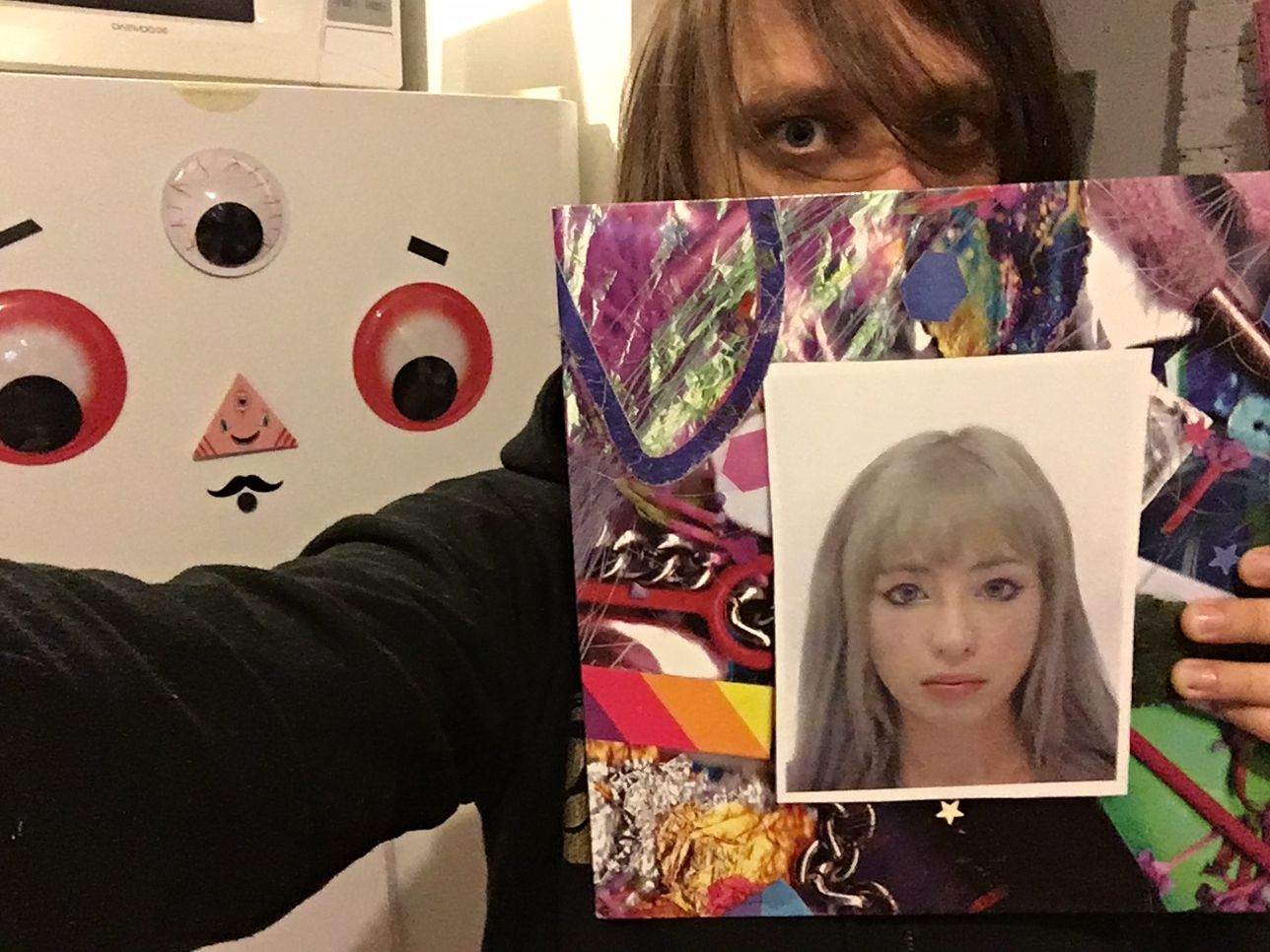 Dima
I was pretty new to KKB when Time 'n' Place arrived last January, but I've already started frantically consuming all their previous catalog before its release. This record was a departure from their j-pop influences and leaned more heavily towards their British/shoegazer/dreamy tendencies mixed in with great pop song writing. I was a bit thrown off at first because I've grown to love their more electronic bi-lingual jams, but I was quickly charmed by a more band oriented direction. Also just more naturally evolved mature song writing. Sarah's voice sits perfectly on top of creative lush production. Each track is a gem and could hold their own as singles, but also weaves an emotional journey when strung together. A+
Kero Kero Bonito - Time 'n' Place
LCD Soundsystem - Electric Lady Sessions
Moon Duo - Stars Are The Light
Tool - Fear Inoculum
Prince - Originals
Snapped Ankles - Stunning Luxury
Mark Guiliana - Beat Music!
Purple Mountains - Purple Mountains
Van Goose - Habitual Eater
Exhumed - Horror
Get Dima's favorite titles of 2019 here.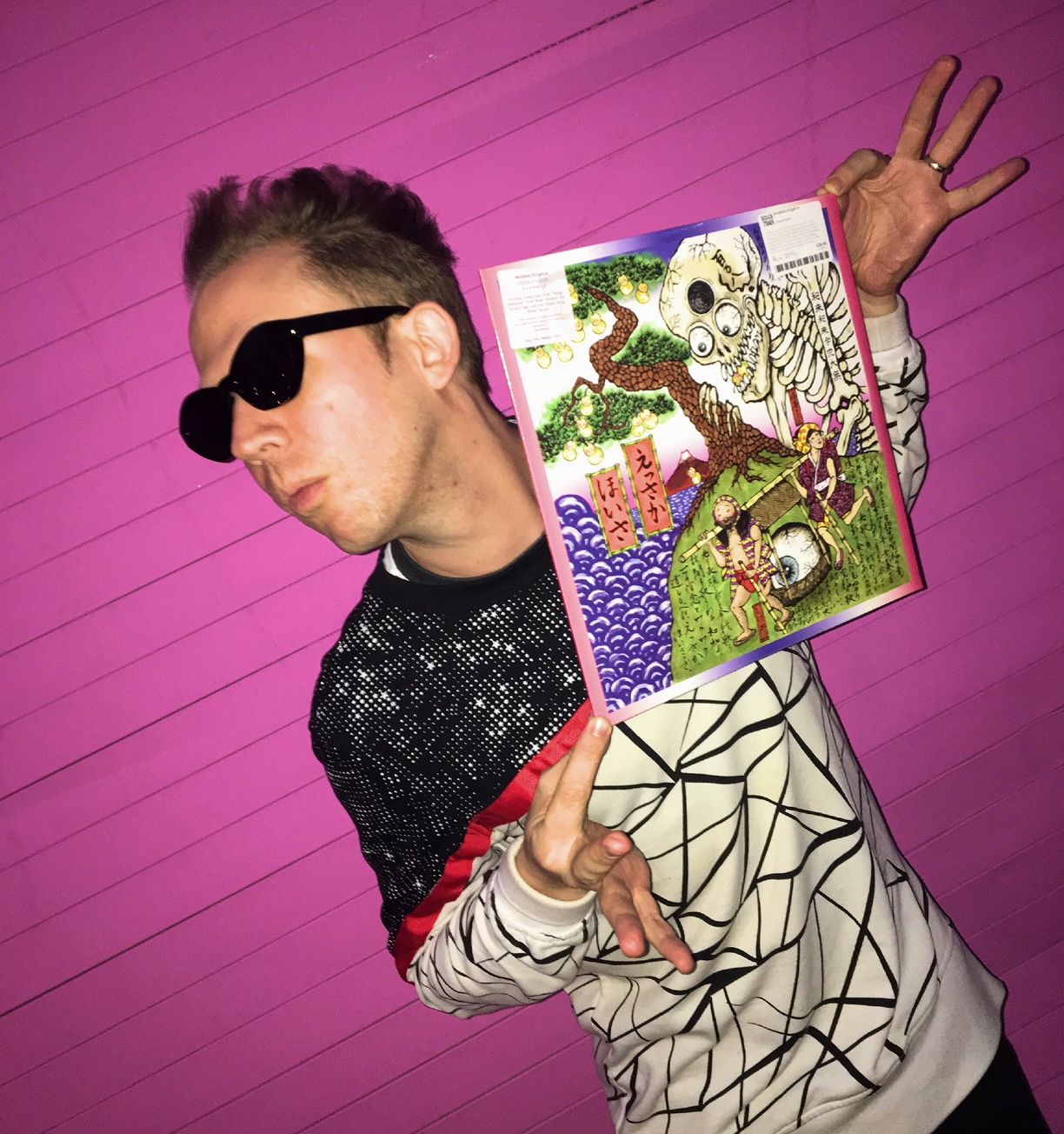 Ed Zed
Behold Essaka Hoisa, the long-awaited new album from WaqWaq Kingdom - a shimmering rainbow of left field electronic pop, traditional Japanese min'yō, techno, bass music and so much more. Kiki Hitomi's sublime vocals soar triumphantly above a glorious array of globe-hopping rhythms, lighting our very souls with its cry of 'essaka hoisa', a phrase once used by kago carriers to buoy spirits under great burden - exceptionally poignant in Kiki's own modern milieu. A beautiful, sumptuous work in every regard - grab it while it you can.
WaqWaq Kingdom - Essaka Hoisa
TRjj - Music Compilation: 12 Dances
Sneaks - Highway Hypnosis
Carla dal Forno - Look Up Sharp
Roy Garrett and Man Parrish - Hot Rod to Hell
Akiko Haruna - Delusions
FKA Twigs - Magdalene
DJ Nigga Fox - Cartas Na Manga
Exhumed - Horror
Ka Baird - Respires
Get Ed Zed's favorite titles of 2019 here.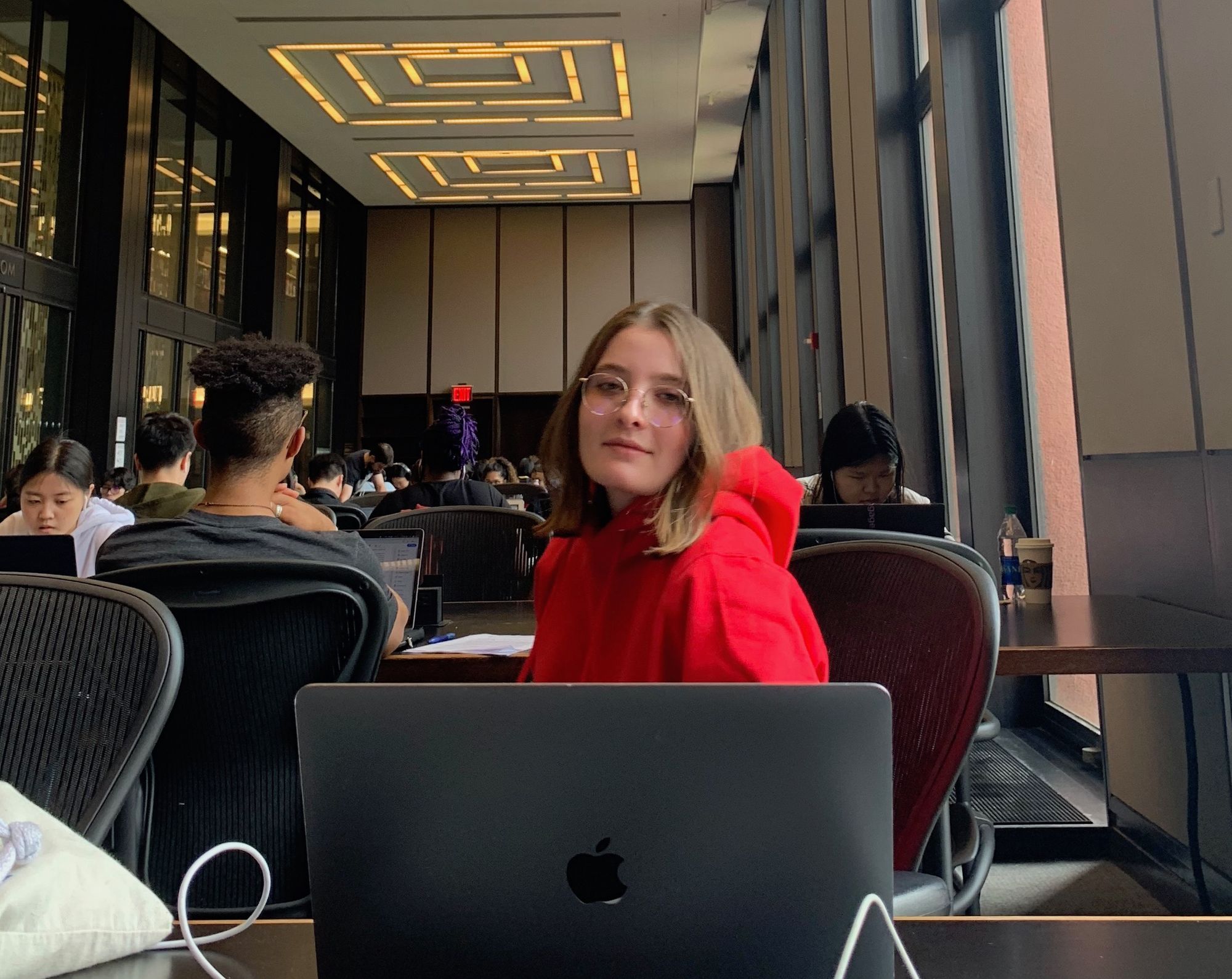 Fiona
IGOR was by far my favourite album this year. Not only was it his first #1 album on the Billboard 200 chart, but it is also his most unapologetically personal. Love songs are far from a new phenomenon, but Tyler takes a new turn as he uses the 12 tracks to grapple with love, loss, and the shitty feeling of unrequited intimacy. I've been a fan of Tyler since his 2009 mixtape, so to see his sound and experimentation evolve is really cool.
Tyler, The Creator - IGOR
Anderson .Paak - Ventura
The Black Keys - Let's Rock
Fontaines D.C. - Dogrel
Slowthai - Nothing Great About Britain
James Blake - Assume Form
Earl Sweatshirt - Some Rap Songs
!!! - Wallop
Danny Brown - uknowhatimsayin¿
Brittany Howard - Jaime
Get Fiona's favorite titles of 2019 here.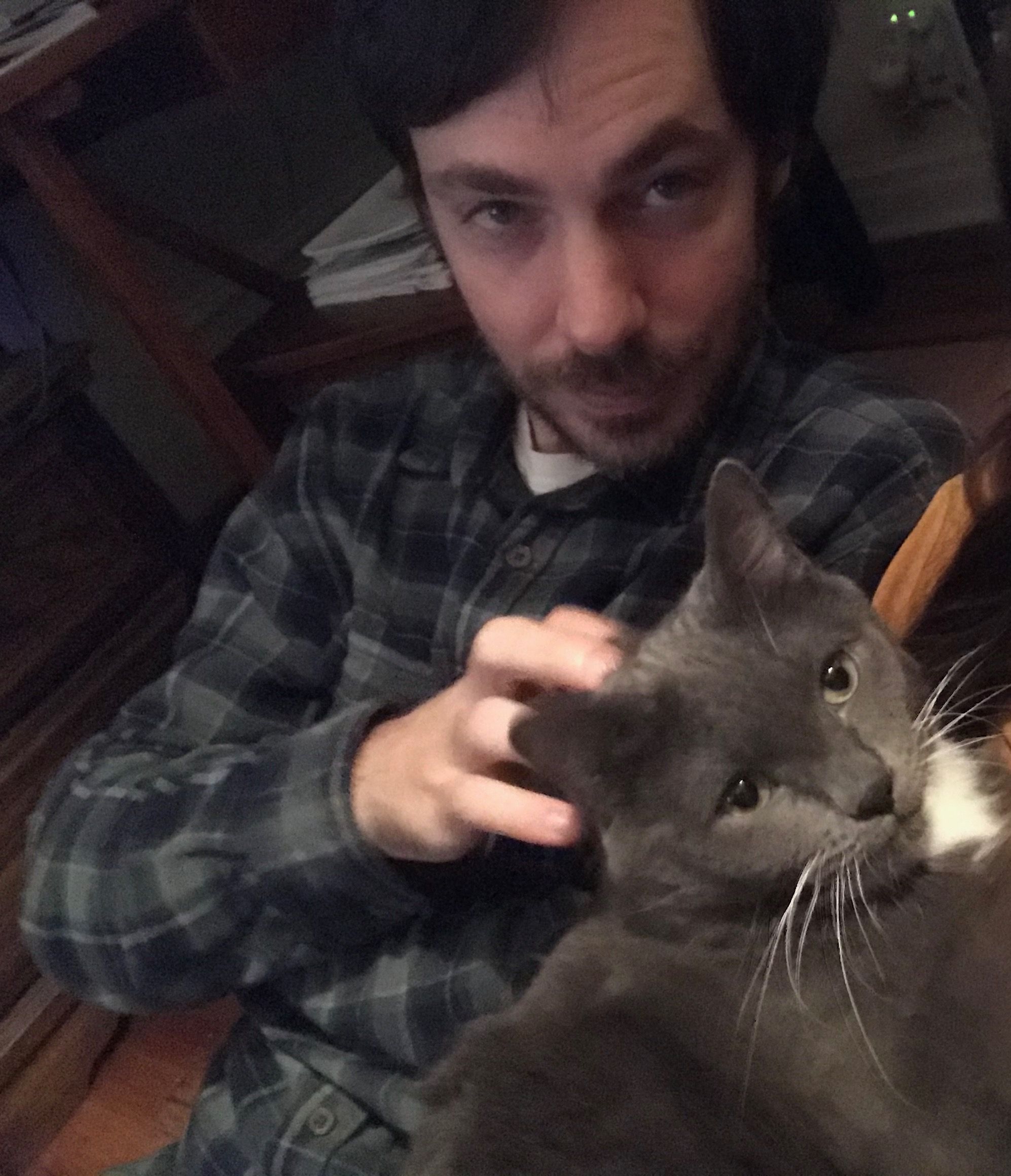 Garrett
While a top 20 list might be easy, narrowing that list to 10 albums was brutal. Even more brutal was picking just one for that top spot. I probably listened to Enderness the most. The Flower and the Vessel and I Was Real were the most musically adventurous. Angel Bat Dawid and Matana Roberts put out two of the best jazz albums I've heard in a long time. The catchy Power Chords affects me the most personally. But the late-in-the-year contender, Moor Mother's Analog Fluids of Sonic Black Holes, is my #1 for 2019. Under her Moor Mother moniker, Camae Ayewa and collaborators deftly blend noise, punk, techno, jazz, spoken word, and samples in a time-traveling confrontation with America's violent history and its ripples across space and time into black families, communities, memories, and cultures. Drawing upon her work with the Black Quantum Futurism collective, Ayewa demands a reckoning with the atrocities of our past and present, while insisting on their inseparability from alternative futures that are both necessary and possible. The most visceral, most essential, most powerful album of 2019.
Moor Mother – Analog Fluids of Sonic Black Holes
Carla dal Forno – Look Up Sharp
Felicia Atkinson – The Flower and the Vessel
A.A. Bondy – Enderness
Angel Bat Dawid – The Oracle
Mike Krol – Power Chords
Matana Roberts – COIN COIN Chapter Four: Memphis
Jenny Hval – The Practice of Love
75 Dollar Bill – I Was Real
Parsnip – When The Tree Bears Fruit

Get Garrett's favorite titles of 2019 here.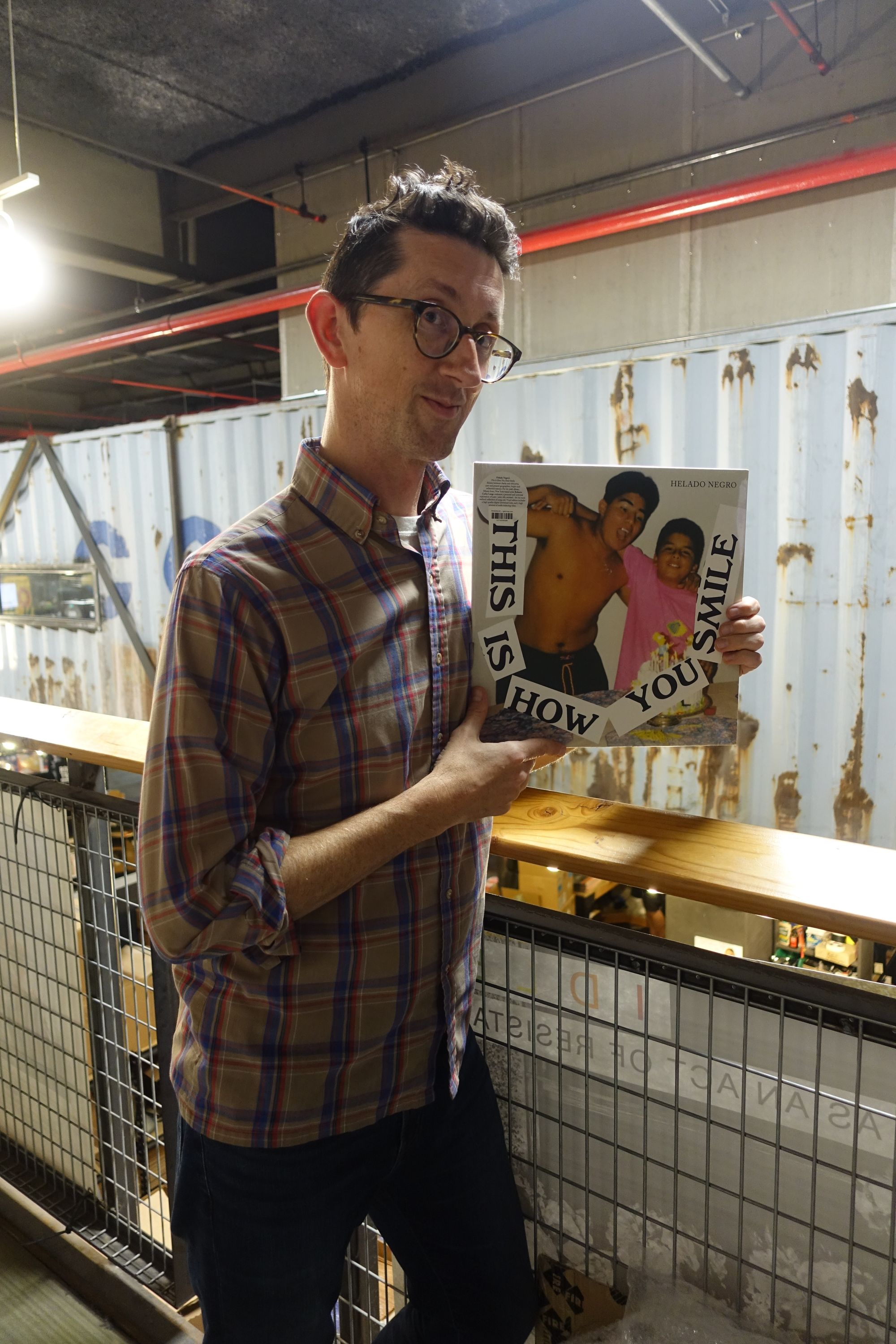 George
2019 has easily been one of the most challenging years of my life, and after friends and family, I always find music to be the best shoulder to lean on.  Subsequently, many of my picks this year are laced with a similar gentle melancholy, a sound that offered me some sweet comfort through the year.  But perhaps the album that managed to hit those chords best for me, but also offer an optimistic vision of the future is Helado Negro's beautiful album This Is How You Smile.  Roberto Carlos Lange has once again lent his easy croon to a set of gorgeous songs that seem to perpetually glimmer in the sun.  Poetic, evocative and smile inducing, regardless of how bad a year you've had.
Helado Negro - This Is How You Smile
Golden Daze - Simpatico
Jay Som - Anak Ko
Bobby Oroza - This Love
Charlie Megira - Tomorrow's Gone (reissue)
Grace Ives - 2nd
Jessica Pratt - Quiet Signs
Kit Sebastian - Mantra Moderne
Purple Mountains - Purple Mountains
Benny Sings - City Pop
Honorable Mention: Dehd, Sasami, Chris Cohen, Toro Y Moi, Ride, Big Thief, Tennis System.

Get George's favorite titles of 2019 here.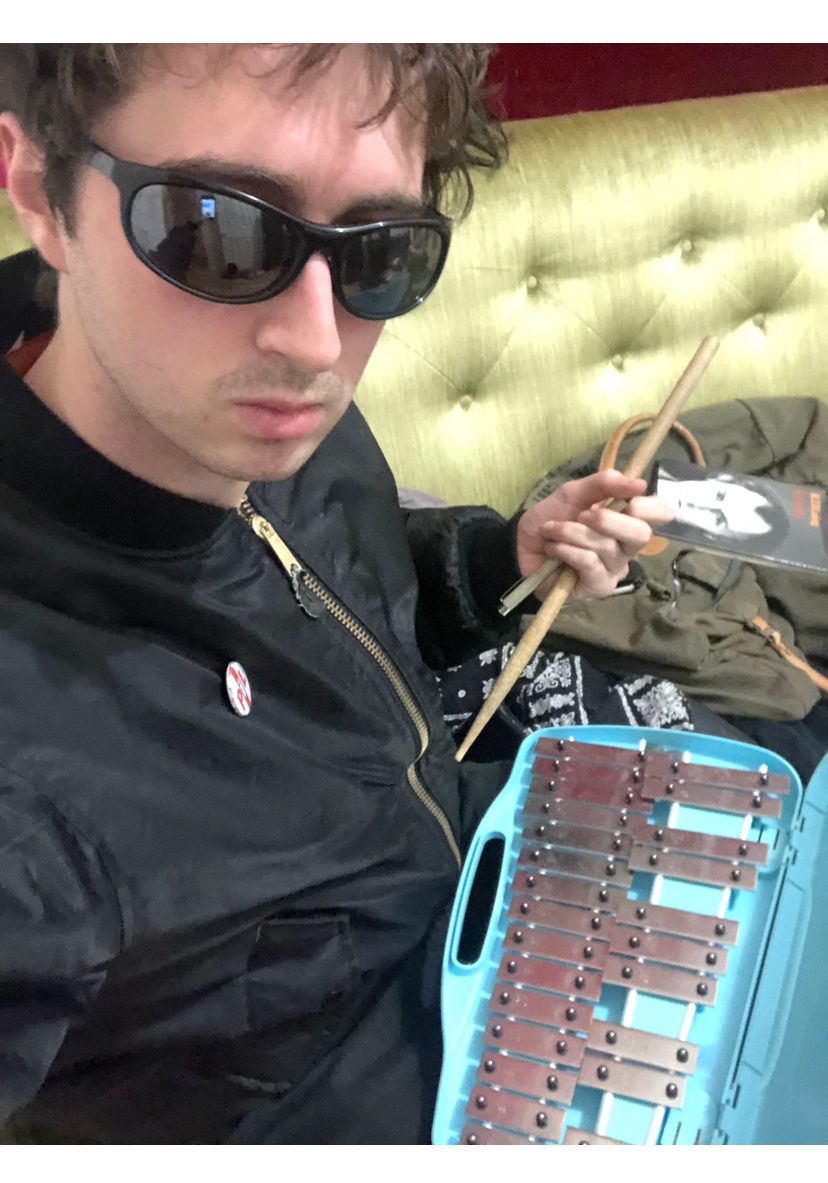 Jack
French Darkwave Musician, Cardinal & Nun debut four song EP, "I Met The Devil" is a compilation of chilling and haunting synth face punching sounds with a twist. Out on Brooklyn techno label L.I.E.S. (Long Island Electrical Systems), Cardinal & Nun delivers a bone rattling dose of synths, metallic reverberating drum machines and raw deranged yet humanistic vocals. L.I.E.S description sums it up perfectly, "Think Screamers meet Chrome meet Liasions with a healthy dose of southern California gutter punks on meth and you're in the right place. Marseille is where it is all happening right now and this is a documented confirmation of it!"
Cardinal and Nun - Cardinal and Nun
Charlie Megira - Tomorrow's Gone
Kamikaze Palm Tree - Good Boy
Equiknoxx - Eternal Children
Lightning Bolt - Sonic Citadel
The Comes - No Side (reissue)
Universal Togetherness Band- Dreamality/ Lucky Stars (7")
Cate le bon - Reward
Kim Gordon - No Home
Spelling - Mazy Fly
Get Jack's favorite titles of 2019 here.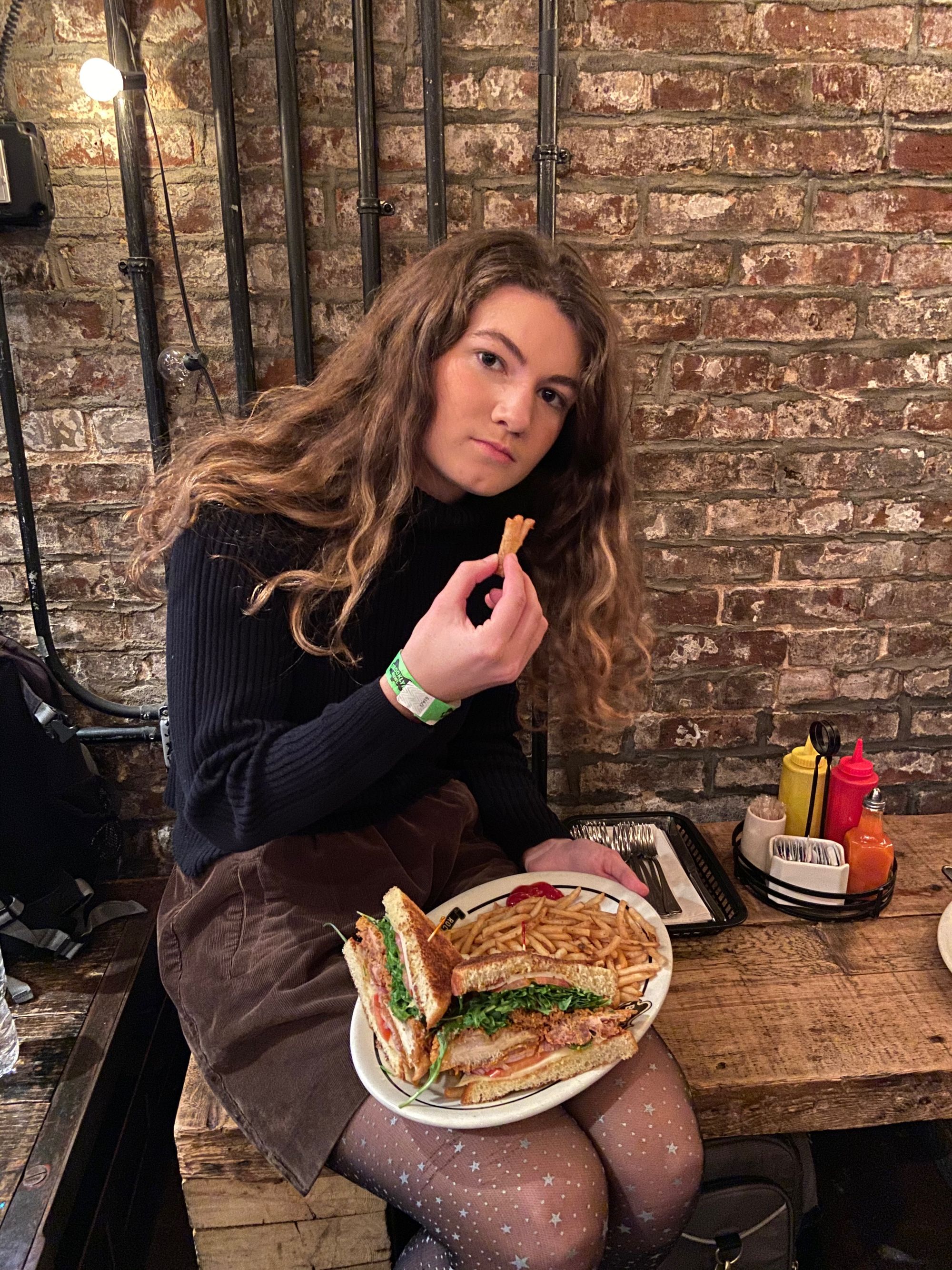 Janie
We got some good ones out of 2019. My highlights are Blood Orange's Angel Pulse, Steve Gunn's The Unseen In Between, Jay Som's Anak Ko, Purple Mountains' self-titled, and Helado Negro's This Is How You Smile. Each bring different sounds and styles to the table, from Steve Gunn's folky guitar to Dev Hynes (Blood Orange)'s soulful crooning. However, thematically these albums share a sense of finding hope, peace, and acceptance even in times of darkness, which is exactly what we needed this year.
Blood Orange - Angel's Pulse
Steve Gunn - The Unseen In Between
Jay Som - Anak Ko
Purple Mountains - Purple Mountains
Helado Negro - This Is How You Smile
Craig Finn - I Need A New War
Weeping Icon - Weeping Icon
Cate Le Bon - Reward
Sandro Perri - Soft Landing
Sofia Bolt - Waves
Get Janie's favorite titles of 2019 here.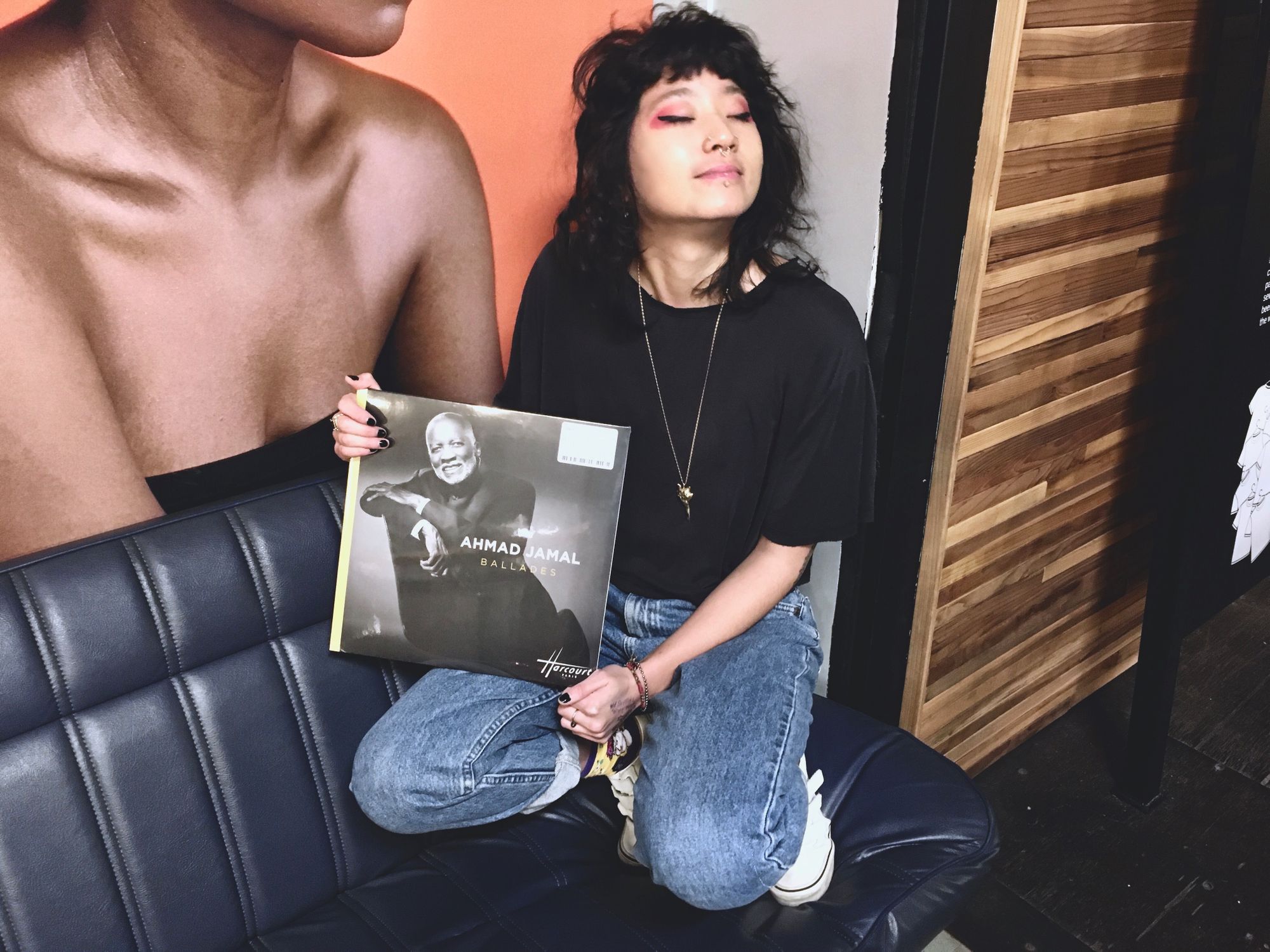 Jen
To listen to the music of Ahmad Jamal is to become a student of the world of space that exists between notes. It is from within that mysterious space that song is born, and Jamal is beloved for exploring it in its totality. His masterful ability to access such a rich expressive landscape (from using gentle to fierce dynamics) as well as rhythmic landscape (from crooning patient, single-note melodies to striking percussive chords) is what endows Jamal's playing with that special quality of being able to imply sound through silence, cadence through pause, abundance through restraint. Ballades features the same kinetic energy that Jamal is legendary for offering as a bandleader, but distilled and drawn ever-inward towards the nucleus from which it originates, like a planetary satellite coming to rest in its own orbit. Through shedding all other instrumentation (with the exception of his long-time bassist who appears on a few tracks with immaculate timing and delicacy), what ultimately becomes revealed is that singular, expressive voice which paradoxically and yet so naturally encompasses the whole. There is an enchanting vulnerability that attracts many of us to the solo material of musicians whose voices we are used to hearing in a larger context, and that Jamal has offered Ballades — his first album of this kind — at the age of 89 is a humbling testament to so many beautiful truths, not the least of which is the fact that we simply don't have to run out of ideas as we get older. It is an antidote to the mythology that aging artists must repeat old tricks to maintain their legacy. And it is the intimate sound of a human soul discovering the infinite ways in which they can become their own accompaniment. Thank you, and we love you, Ahmad Jamal.
Ahmad Jamal - Ballades
Marvin Gaye - You're The Man
Mdou Moctar - Ilana (The Creator)
Exhumed - Horror
Charlie Megira - Tomorrow's Gone
The House Guests - My Mind Set Me Free
Various Artists - Soul Jazz Records Presents Fashion Records: Style & Fashion
Animal Collective - Ballet Slippers
Lightning Bolt - Sonic Citadel
Thom Yorke - Anima
Get Jen's favorite titles of 2019 here.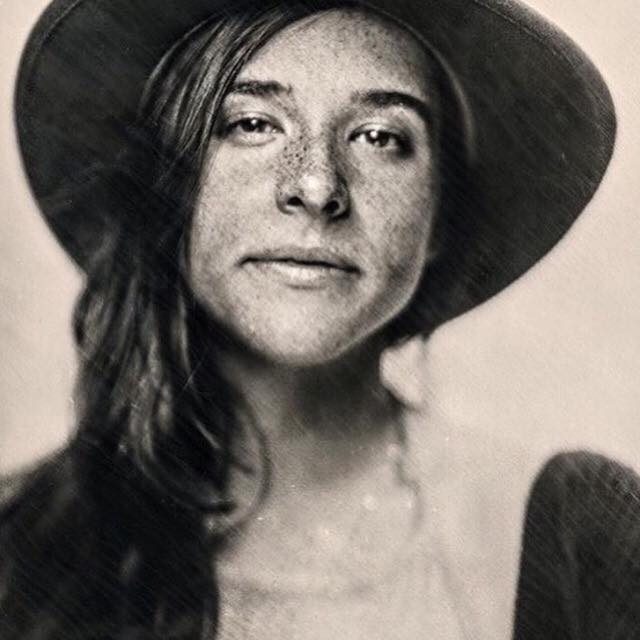 Jill
Angel Olsen - All Mirrors
Ohtis - Curve of Earth
Stella Donnelly - Beware of the Dogs
Sharon Van Etten - Remind Me Tomorrow
Big Thief - Two Hands
Purple Mountains - Purple Mountains
Michael Kiwanuka - Kiwanuka
LCD Soundsystem - Electric Lady Sessions
Wilco - Ode to Joy
Tyler Childers - Country Squire
Honorable Mentions: AA Bondy, Weyes Blood, Drugdealer, Sturgill Simpson, Faye Webster, Jay Som
Get Jill's favorite titles of 2019 here.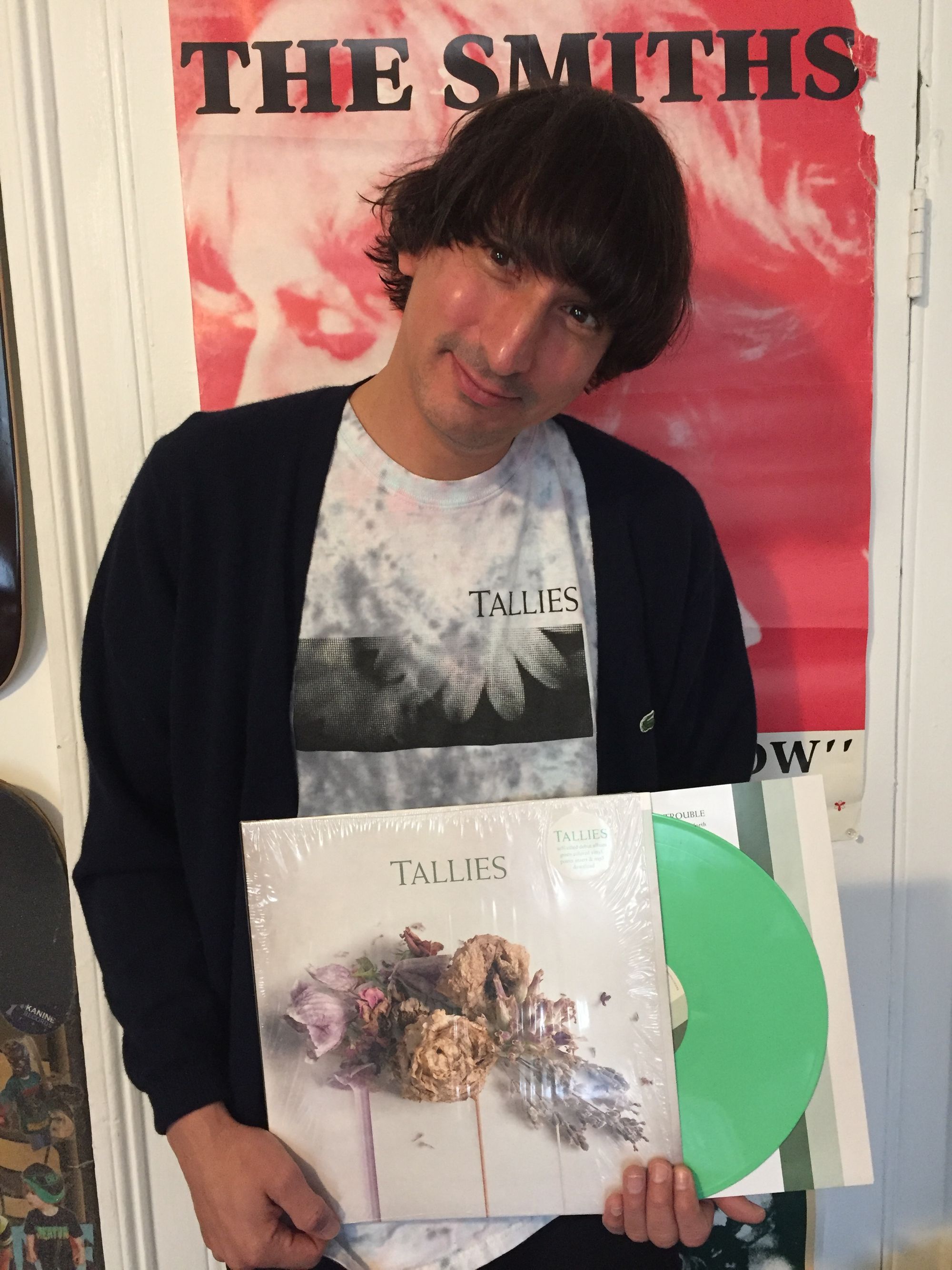 Lio
Picking only ten records each year is super hard as it's close to impossible for me to only fall in love with ten new records each year. But after long nights full of pints to help me out, I narrowed it down to these top ten mainly because they continue to never leave my turntable side and the songs are always stuck in my head. My number one pick is TALLIES. Combining up-beat drum beats, melodic bass riffs, jingly guitar leads, and fluttery lighter-than-air vocals, Tallies gives out a soft, yet bouncy ray of sunshine not unlike The Sundays' debut album 'Reading, Writing, and Arithmetic'. Their guitar work reminds me a ton of Johnny Marr(The Smiths) which makes it easy to sway around the room or indie dance floor. And Sarah, the lead singer's, voice is like an indie angel that fell down to Earth, in Toronto to be exact. Her voice gives me the same warm and fuzzy feeling that I get when I'm listening to 'Heaven or Las Vegas' from The Cocteau Twins, so its super easy to see why I love this record so much.
Tallies – Tallies
Mick Trouble – Heres The Mick Trouble
Everything But The Girl – Walking Wounded (reissue)
Sports Team – Making Hay
Jeanines – Jeanines
Honey Lung – Memory
Feet – What's Inside Is More Than Just Ham
Garden Centre - A Moon For Digging
The Murder Capital – When I Have Fears
Ty Segall – First Taste
Get Lio's favorite titles of 2019 here.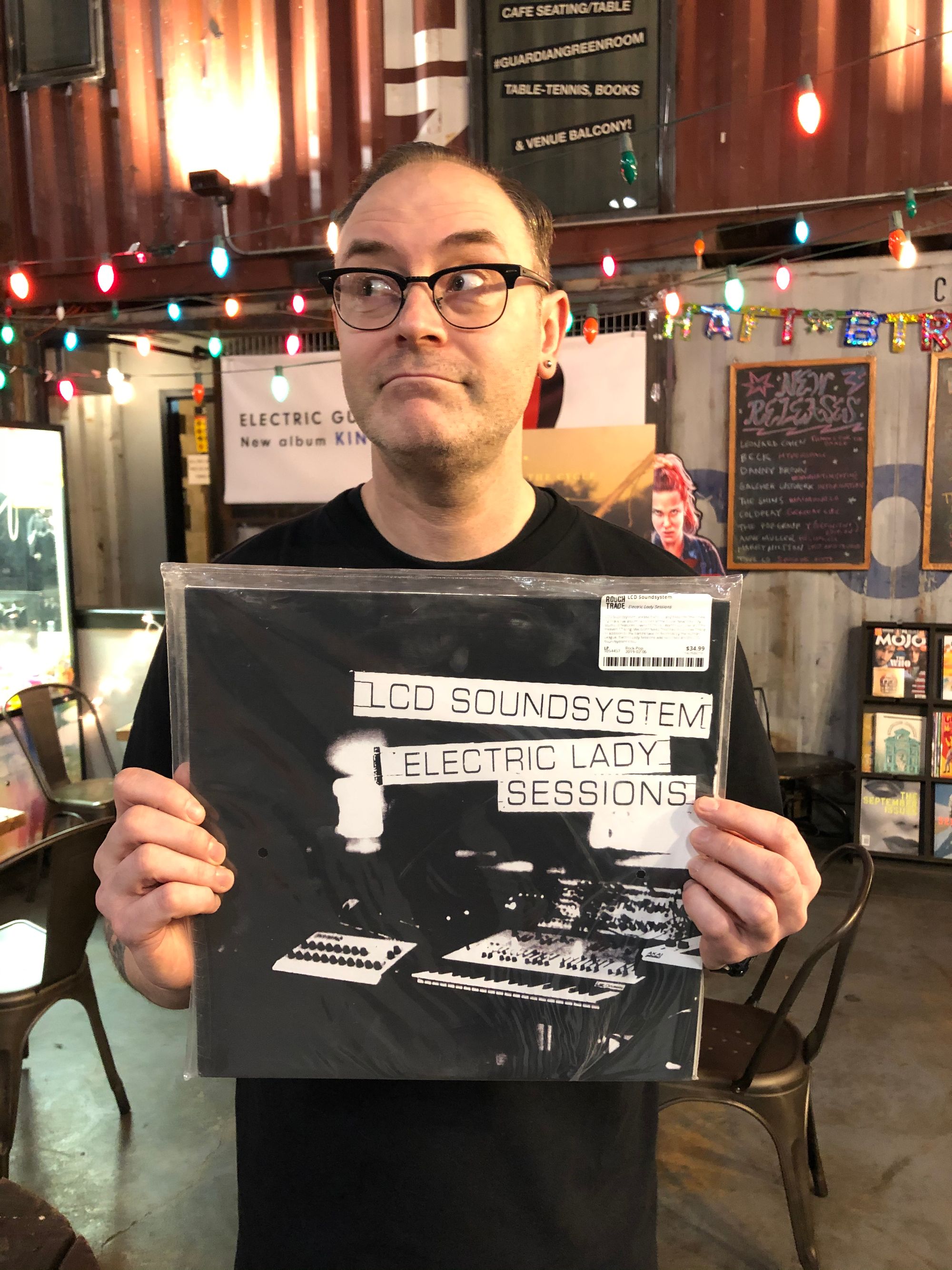 Miles
Perhaps somewhat predictably, LCD's comeback album American Dream was for me, like almost every reviewer and End of Year Poll, THE album of 2017 so it's no surprise that this, their second Live-In-A-Studio album (after 2010's often underrated London Sessions) wins for this year. Worth it for the cover versions - Human League, Chic and Heaven 17, the 8-piece live band interpretations of 6 of American Dreams' 10 tracks which sound fuller and punchier, plus a few older LCD cuts re-imagined, all recorded via the analogue warmth of NY's Electric Lady(land) studios. One can only imagine that their comeback shows at Brooklyn Steel sounded this good, but as all 5 nights (9000 tickets) sold out in about 20 seconds while I was in a virtual waiting room I will never know for sure...
LCD Soundsystem - Electric Lady Sessions
Yeule - Serotonin II
The Juan MacLean - The Brighter the Light
Ride - This Is Not a Safe Place
Holy Ghost! - Work
Elizabeth Colour Wheel - Nocebo
Television Personalities - Some Kind of Happening: Singles 1978-1989 & Some Kind of Trip: Singles 1990-1994
Kazu - Adult Baby
New Order + Liam Gillick -  ∑(No,12k,Lg,17Mif) New Order + Liam Gillick: So It Goes..
Wild Billy Childish & CTMF - Last Punk Standing
Get Miles' favorite titles of 2019 here.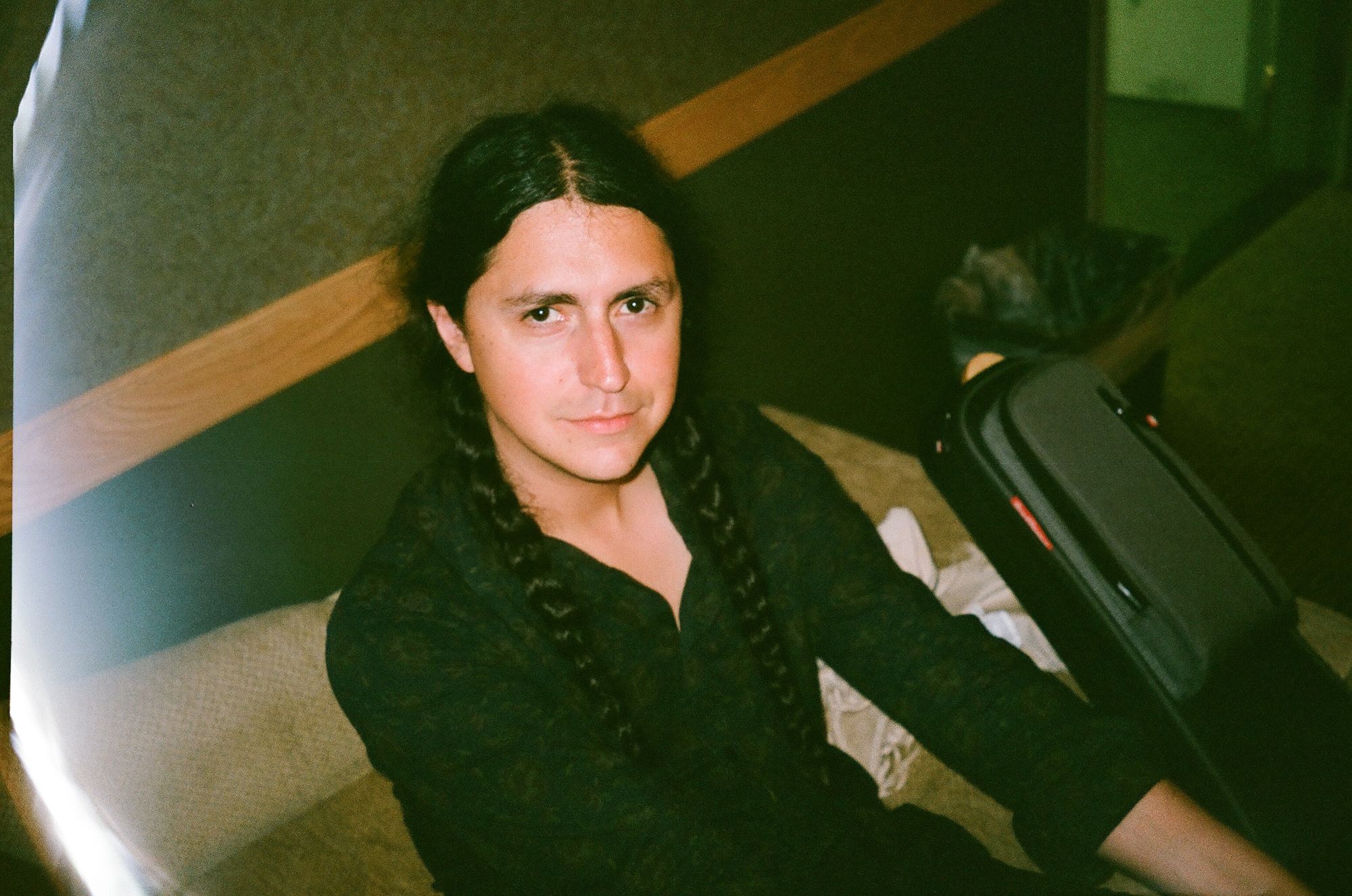 Nathan
These are the albums that rocked me in 2019. Lots of heavy music but also some light. I admit that this is not the most well rounded list but I can assure you that it's honest. I recommend that you to spark up some palo santo, lay down on the floor, shuffle the songs from these ten albums, and press play. Only after doing this will you awaken from the dream of existence and enter the multidimensional nature of our true reality.
Joana Brouk - The Space Between
Laurie Spiegel - The Expanding Universe
Marvin Gaye - You're the Man
Susana Estrada - Amor Y Libertad
Superstition - The Anatomy Of Unholy Transformation
Blood Incantation - Hidden History of the Human Race
Yellow Eyes - Rare Field Ceiling
Dismal Stars - Genie
Mort Garson - Plantasia
Weyes Blood - Titanic Rising
Get Nathan's favorite titles of 2019 here.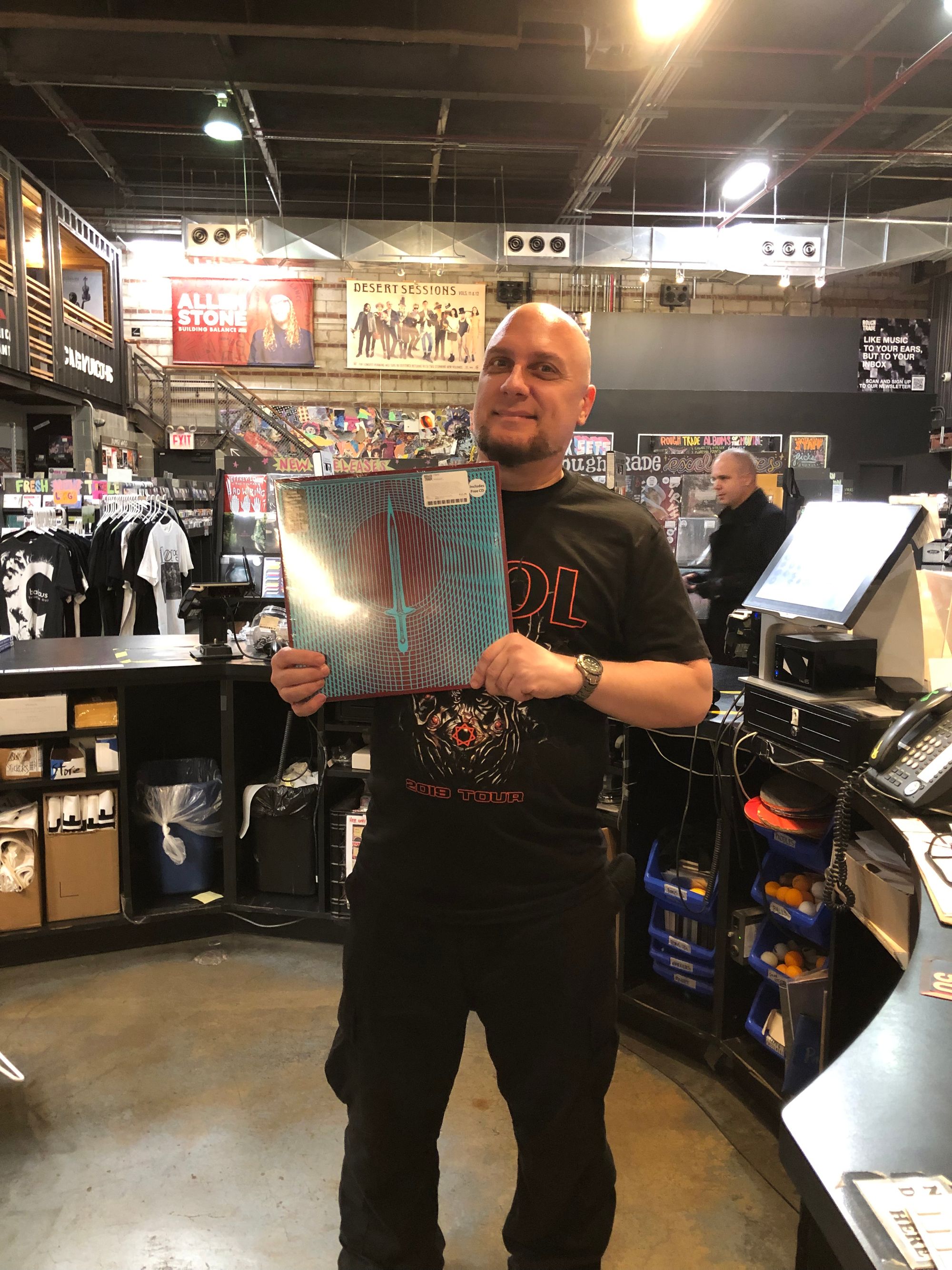 Ski
at #1 is a new project from Anton of The Brian Jonestown Massacre with help from none other than The Luminanas; #2 is top notch indie pop to end your decade; at #3 the thrashing twosome tears it up; with #4 the former Cabaret Voltaire frontman creates electro-new beat classic; for #5 the ex-Sonic Youth bassist still has her own tuff gnarl and we NEED it; #6 is a beautiful blend of Tom Waits meets Serge Gainsbourg; with #7 my favorite dark synth duo delivers again; #8 is the quirky, punky, dancey, funky mix we all want; for #9 I can honestly say 13 years is well worth the wait; and at #10 Saint Nick touches the soul!!!
L'épée - Diabolique
Ride - This Is Not A Safe Place
Lightning Bolt - Sonic Citadel
Stephen Mallinder - Um Dada
Kim Gordon - No Home Record
Mike Patton/Jean-Claude Vannier - Corpse Flower
Boy Harsher - Careful
Snapped Ankles - Stunning Luxury
Tool - Fear Inoculum
Nick Cave and the Bad Seeds - Ghosteen
Get Ski's favorite titles of 2019 here.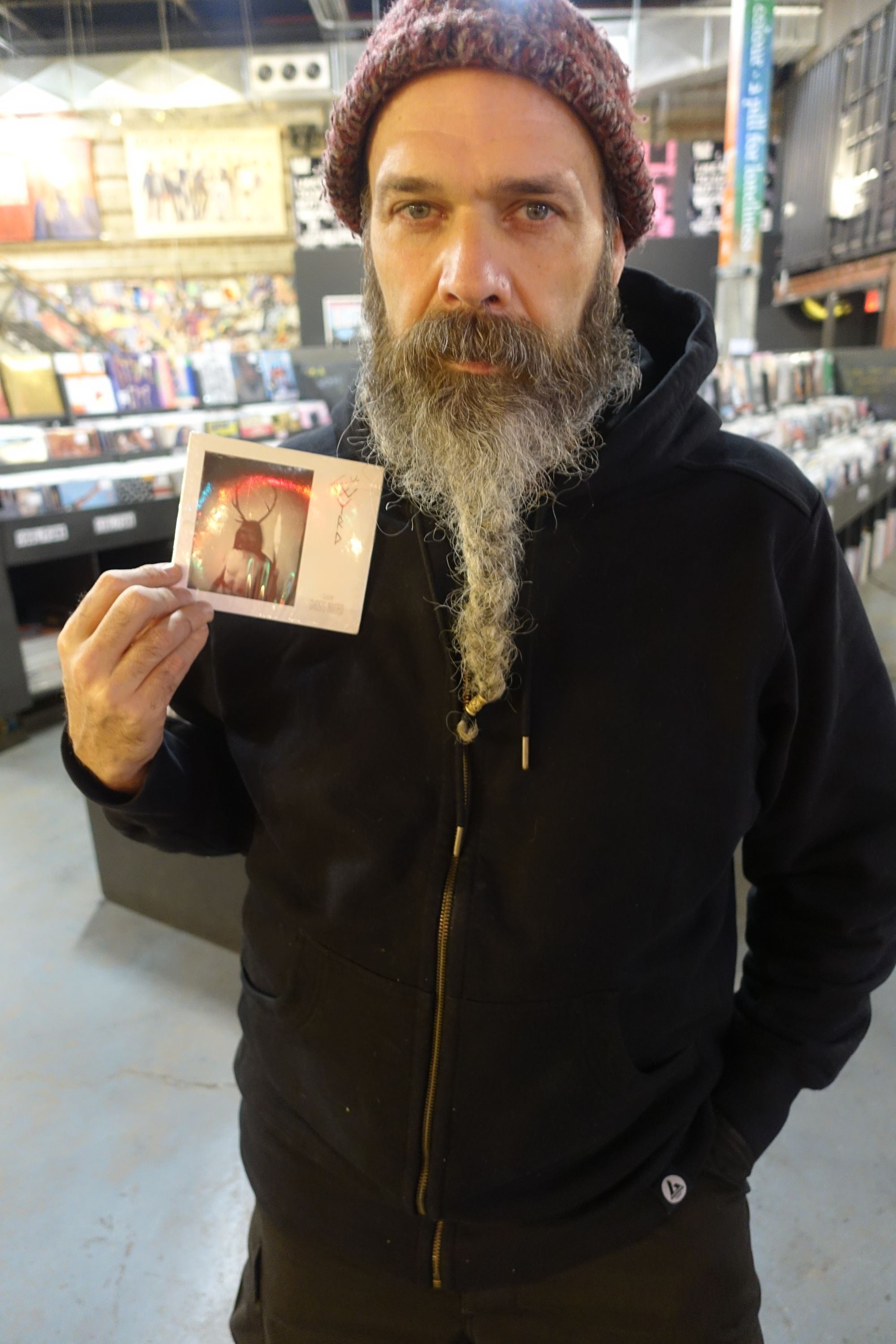 Stewart
This year's list has seen a lot of jostling, but nothing could shake the # 1 pick, who is also featured on another record on this list. I have focused mostly on the metallic side as it does not get nearly enough attention otherwise, so I have not listed Michael Kiwanuka, Rustin Man, Penguin Cafe, or Nerija. A few have been listed elsewhere. Anyway...
Gaahls Wyrd - Ghosts Invited
Heilung - Futha
Saor - Forgotten Paths
Yellow Eyes - Rare Field Ceiling
Obsequiae - The Palms of Sorrowed Kings
Weyes Blood - Titanic Rising
Dead to A Dying World - Elegy
Mizmor - Cairn
Dreadnought - Emergence
Lindy-Fay Hella - Seafarer
Get Stewart's favorite titles of 2019 here.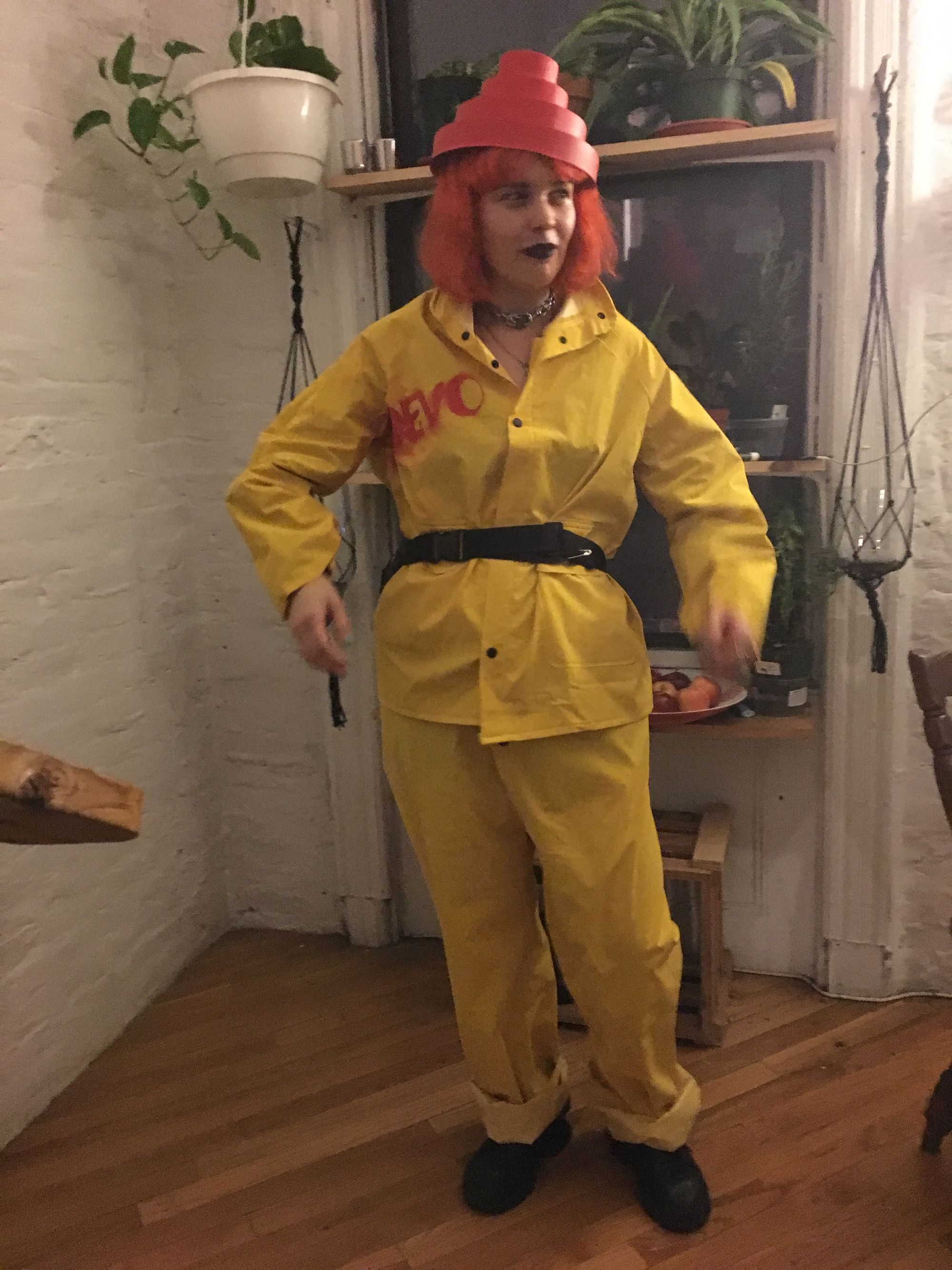 Tiffany
2019 was full of fierce bops; As Rough Trade's Dance wall hero, I listened to hours and hours of bleep bloopy techno, so that you didn't have to! Amongst the heady gems I picked out, my favorite albums of this year ranged from goofy Italian new wave pop, freaky avant-electro, and of course, lots of chill beats to study to <:~)
Ruins - Occasional Visits
Isabella - Rodeo Sound
Anthony Naples -  Fog FM
Ka Baird - Respires
Cucina Povera - Zoom
Various - Outro Tempo II: Electronic and Contemporary Music From Brazil 1984 - 1996
IXNA - Knotpop
Beat Detectives - NYPD Records Volume 3: Nefertiti Abstract Movie
Philip Sanderson - One Of These Bends
Trjj - Music Compilation: 12 Dances

Get Tiffany's favorite titles of 2019 here.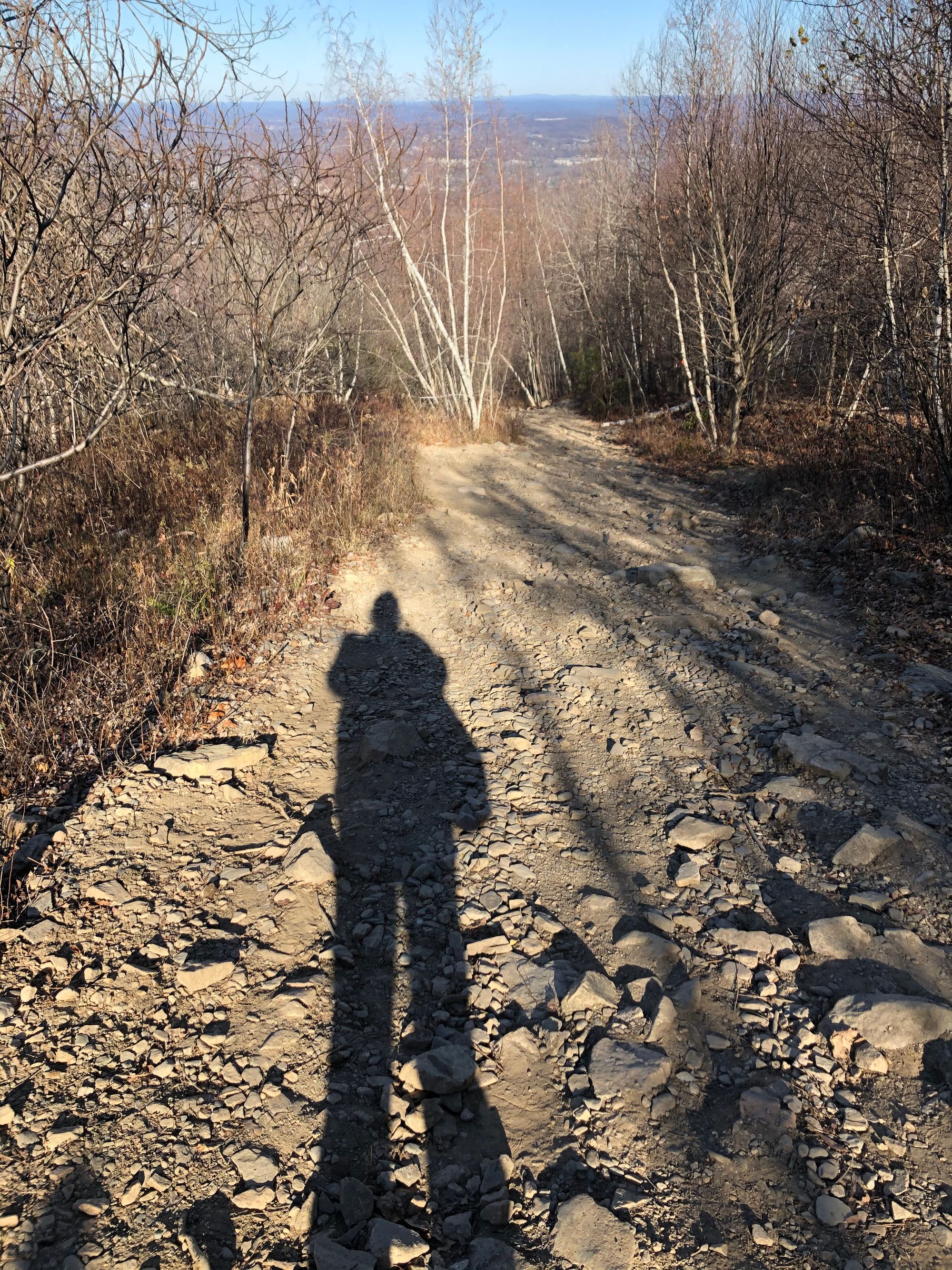 Tommy
A mere fraction of what was good... One of my favorite Rough Trade memories was a few years ago on a Saturday afternoon when Big Thief came to load out their gear from the venue while I was coincidentally spinning their latest record in the store. They came to the counter and were so kind and sweet and I felt like we had given them one of those movie moments when the band first hears their song on the radio. It always stuck with me as a nice memory. Fast forward to this year and they released two of the most wonderful collections of music I've ever heard. The poetry and the lyricism at once both direct and ethereal, the band soaring upon psychic levels of musical communication with patience and dynamics, a tangible cohesion rarely felt in rock music outside of a Crazy Horse record.
Big Thief - U.F.O.F. / Two Hands
Neil Young & Crazy Horse - Colorado
Shannon Lay - August
FKA Twigs - Magdalene
Dehd - Water
Mdou Moctar - Ilan (The Creator)
Kaina - Next to the Sun
Danny Brown - uknowhatimsayin¿
Freddie Gibbs and Madlib - Bandana
Get Tommy's favorite titles of 2019 here.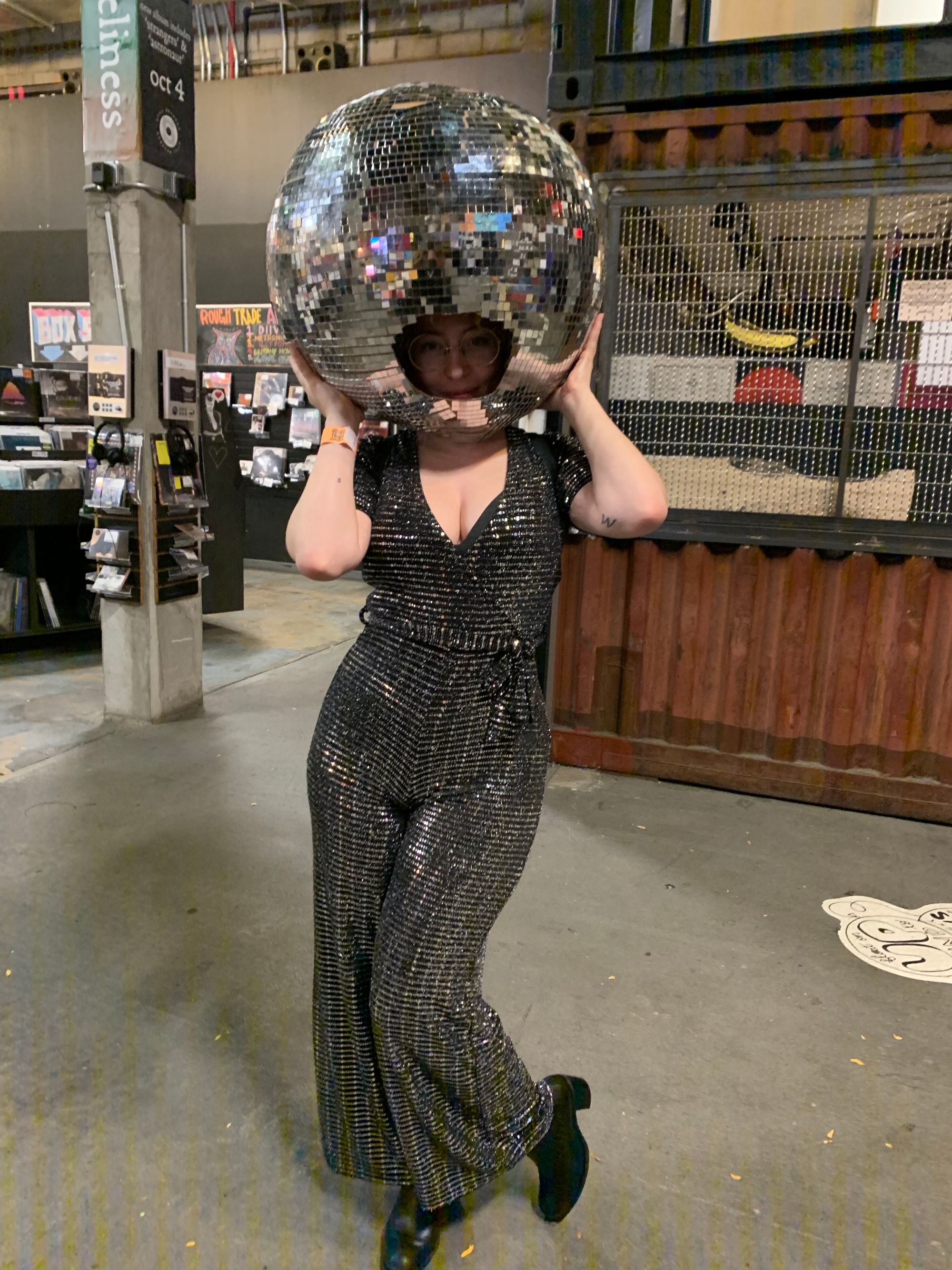 Wendy
Why Why Why Why is Sault my #1 this year? Because it has everything I love smashed together: soul, funk, disco & post-punk... Helloooooo!! Also love a great comp and Soul Jazz, Africa Seven & Brownswood delivered the goods this year.
Sault - 5
Various Artists -  Nigeria Soul Power 70: Afro-Funk, Afro-Rock, Afro-Disco
Crumb - Jinx
Various Artists - Sunny Side Up
Faye Webster - Atlanta Millionaires Club
Dexter Story - Bahir
Iggy Pop - Free
Amyl and The Sniffers - Amyl and The Sniffers
Little Simz - Grey Area
The Mystery Lights - Too Much Tension!

Honorable Mention: All of Africa Seven's mighty 'Africa Airways' comps!