"It's been great having more time to dial in so many positive memories - the shop you bought it from, the people you were with, the conversations and new friends you made while there."
Ryan (London, UK)
Plenty of great Turntable Diaries hit our inbox this week. We love hearing how music is helping you stay positive, what records you're listening to, and we love seeing your shelves and at-home set ups!
Send us yours if you haven't yet via this form.
Here are this week's favorites!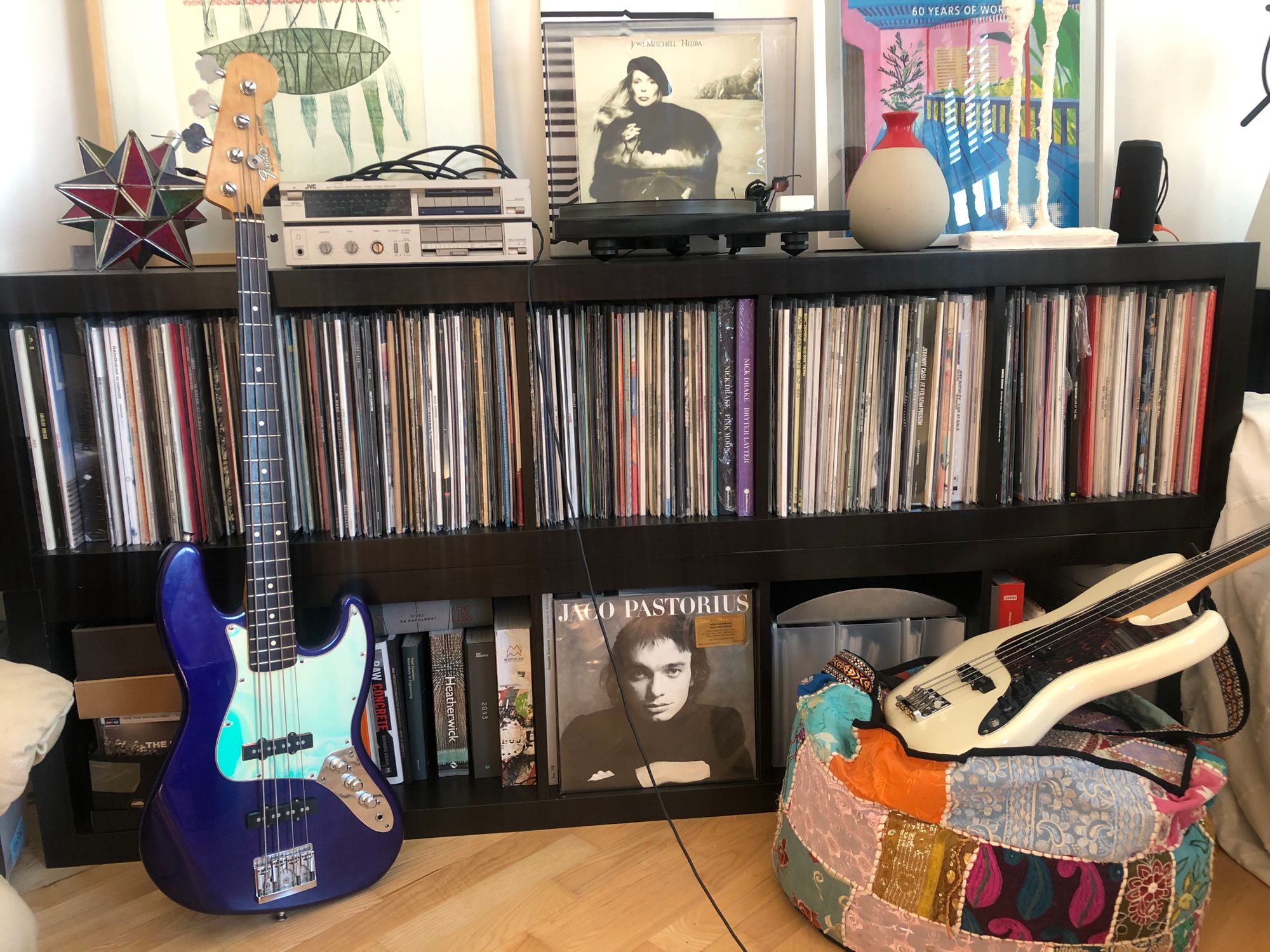 "Music brings up so many emotions and visualisations, from a place you heard a song for the first time to the soundtrack it created during a period of your life. It's been great having more time to dial in so many positive memories - the shop you bought it from, the people you were with, the conversations and new friends you made while there. Currently Joni Mitchell is on heavy rotation, specifically Heijera which features my favourite bass player Jaco Pastorius. It takes me right back to learning bass in high school."
- Ryan, London, UK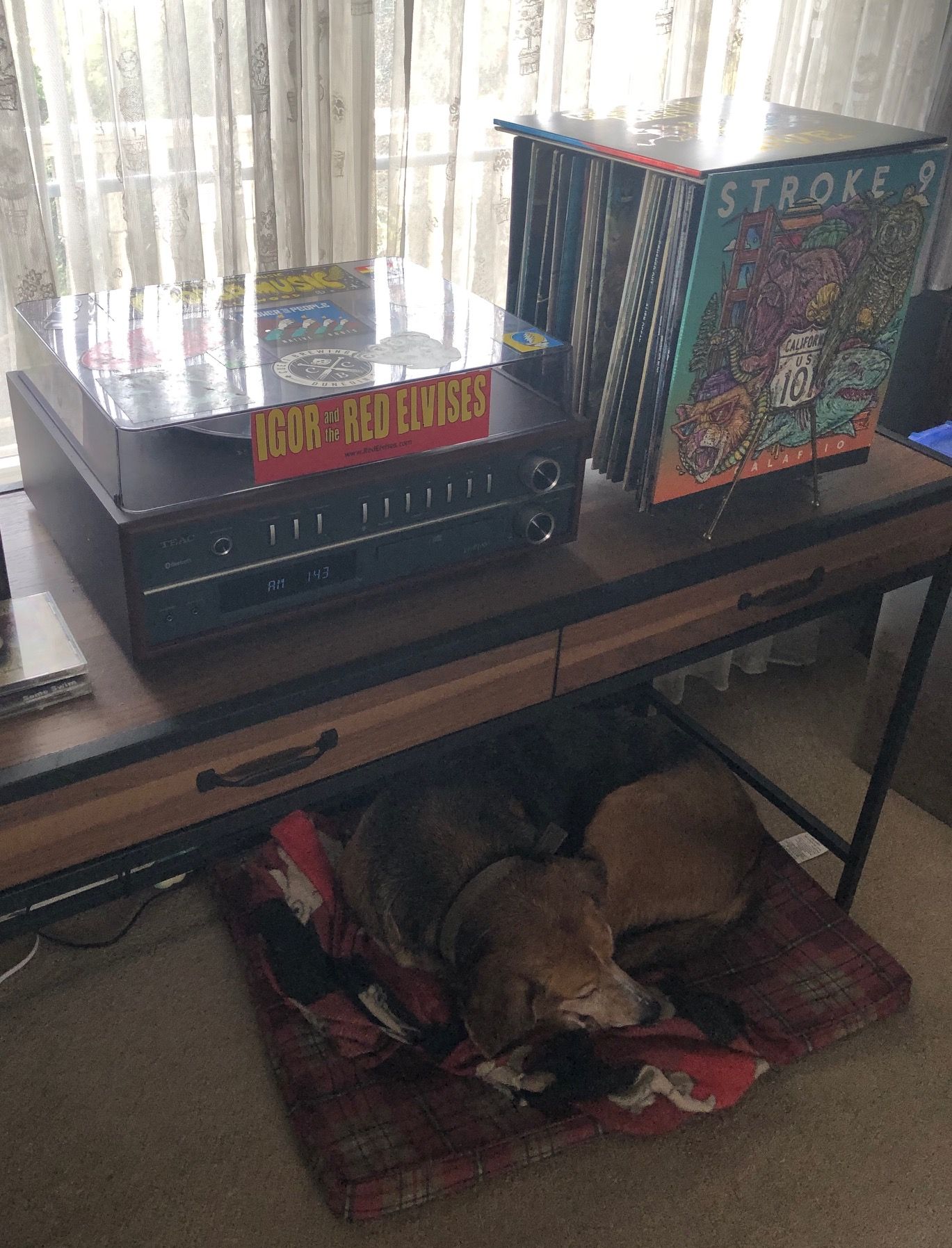 "The slow down in life has reunited me with an old best friend...my record collection.  Received a new album in the mail this week by Stroke 9.  Califrio is such as chill song and it resonates happiness through the house.  The dog likes it too!"  
- Michael, Bethlehem, PA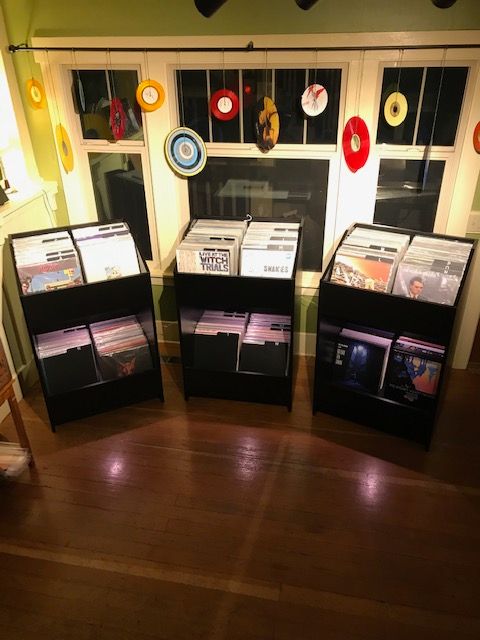 "I've always wanted to make my collection as accessible as possible for me and my guests. During the first week of the Covid-19 shutdown, I decided to store my dining room table in the basement and use this space to display my records. I had fun finding 7", 10" and 12" colored vinyl to decorate, but now I'm feeling like its a bit too on the nose? Screw it, I like it. I bought these really cool LED puck lights for the bottom row that illuminate really well. This project completely transformed my Dining Room, and it makes me happy every time I walk by it or I'm searching for a record."
- Todd, Olympia, WA