Apparently the kitchen is the family hub. Well here it's DJ Central.
Catherine, London UK
Your Turntable Diaries are such a special treat to read every week. Keep sending them to us here! Here are our favorites this week...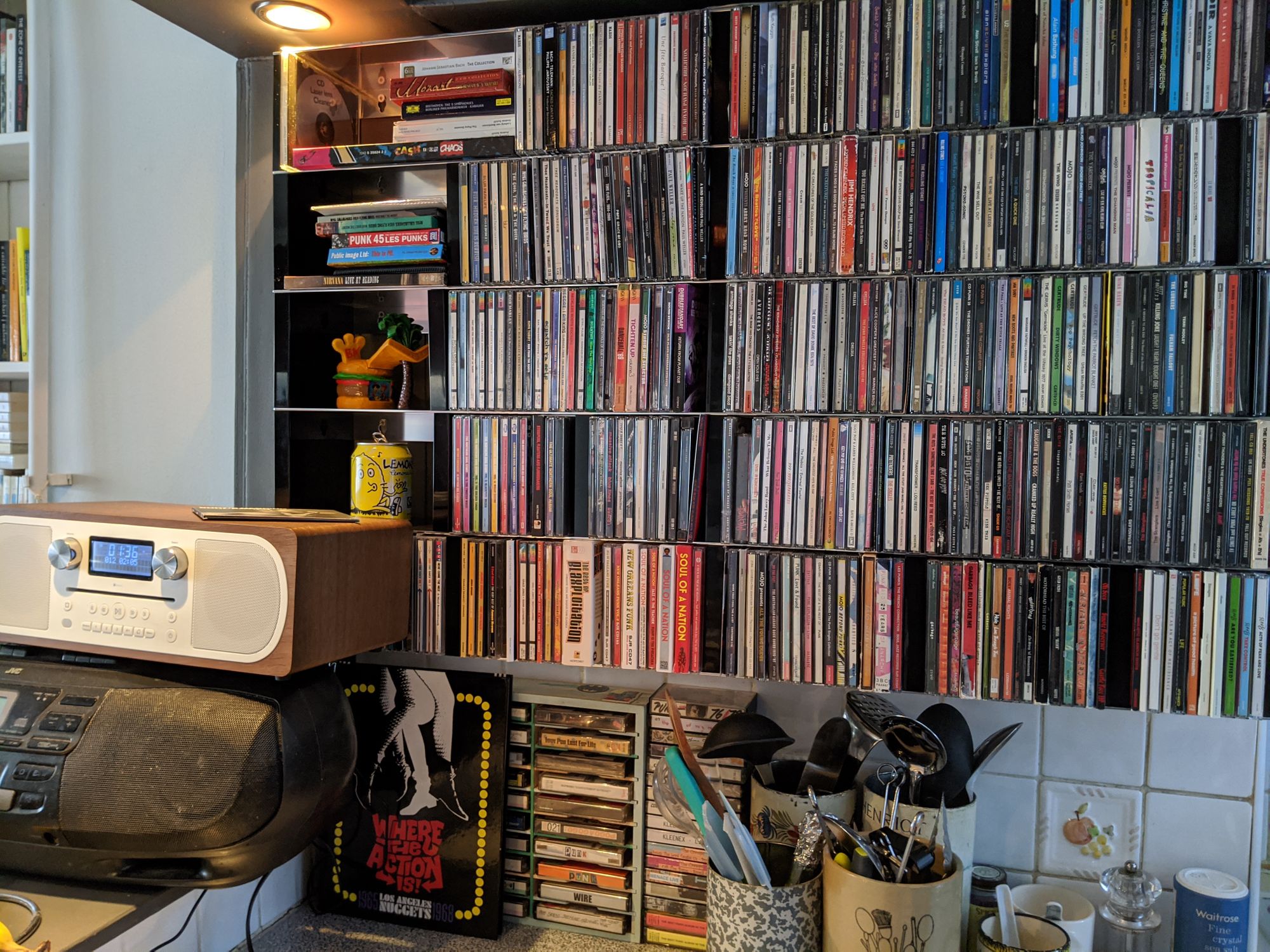 "Apparently the kitchen is the family hub. Well here it's DJ Central! As we're in lockdown and we're spending an inordinate amount of time cooking (and snacking), music is crucial to keep the spirits up. Today I'm serving Soul of The Nation, Curtis Harding, Life and Idles. Oh yes, and prawn spaghetti and banana bread on the side."
- Catherine, London, UK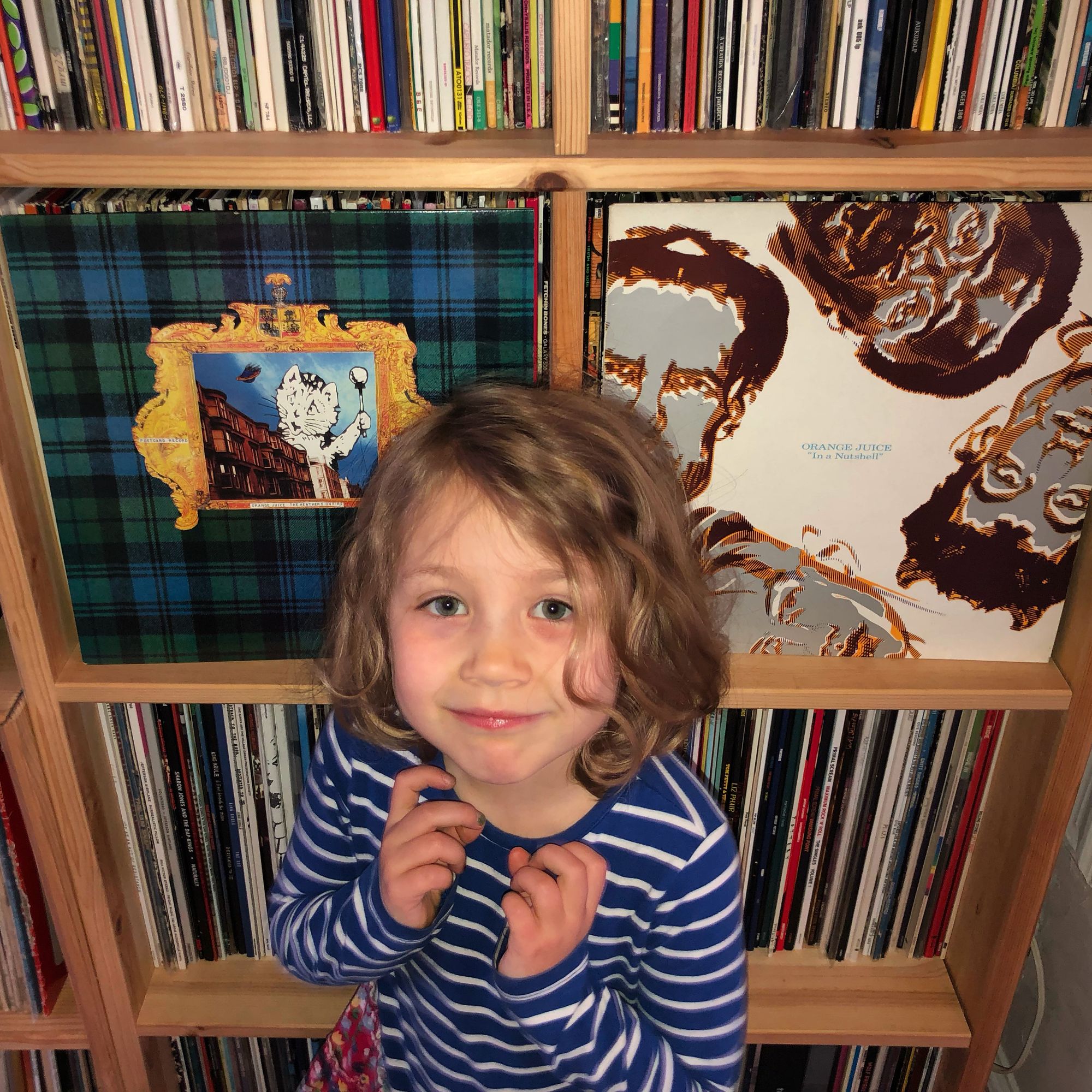 "We've focused our self-quarantine vinyl sessions on music that makes us happy, and our whole family - Marguerite included - is heavy into Orange Juice. The Sound of Young Scotland is really helping keep our spirits up."
- Crispin, Brooklyn, NY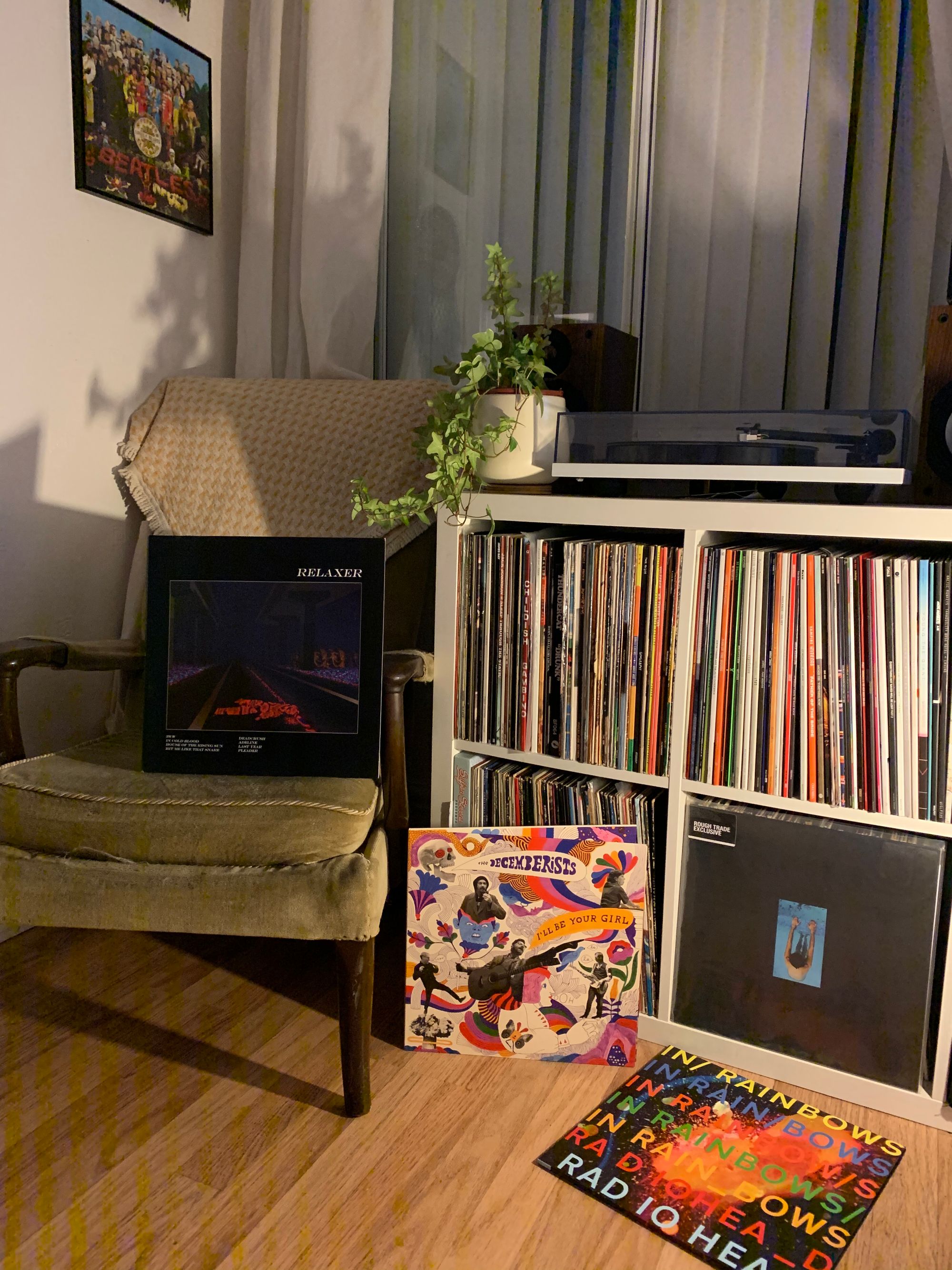 "I remember our car breaking down in Bristol on our way to my uncle's wedding back in 2018, (we ended up having to get towed back to Manchester). While waiting for the tow truck, I got a chance to pop into Rough Trade and buy some beauties. I'm currently going through my records from A-Z at the moment and it's giving me so much joy; a moment to escape, a moment to look forward to everyday. Reliving each record, each release, each story through each album has been amazing. Finding these positives are what we need right now - like finding the positives in our broken down car."
- Jacob, Manchester, UK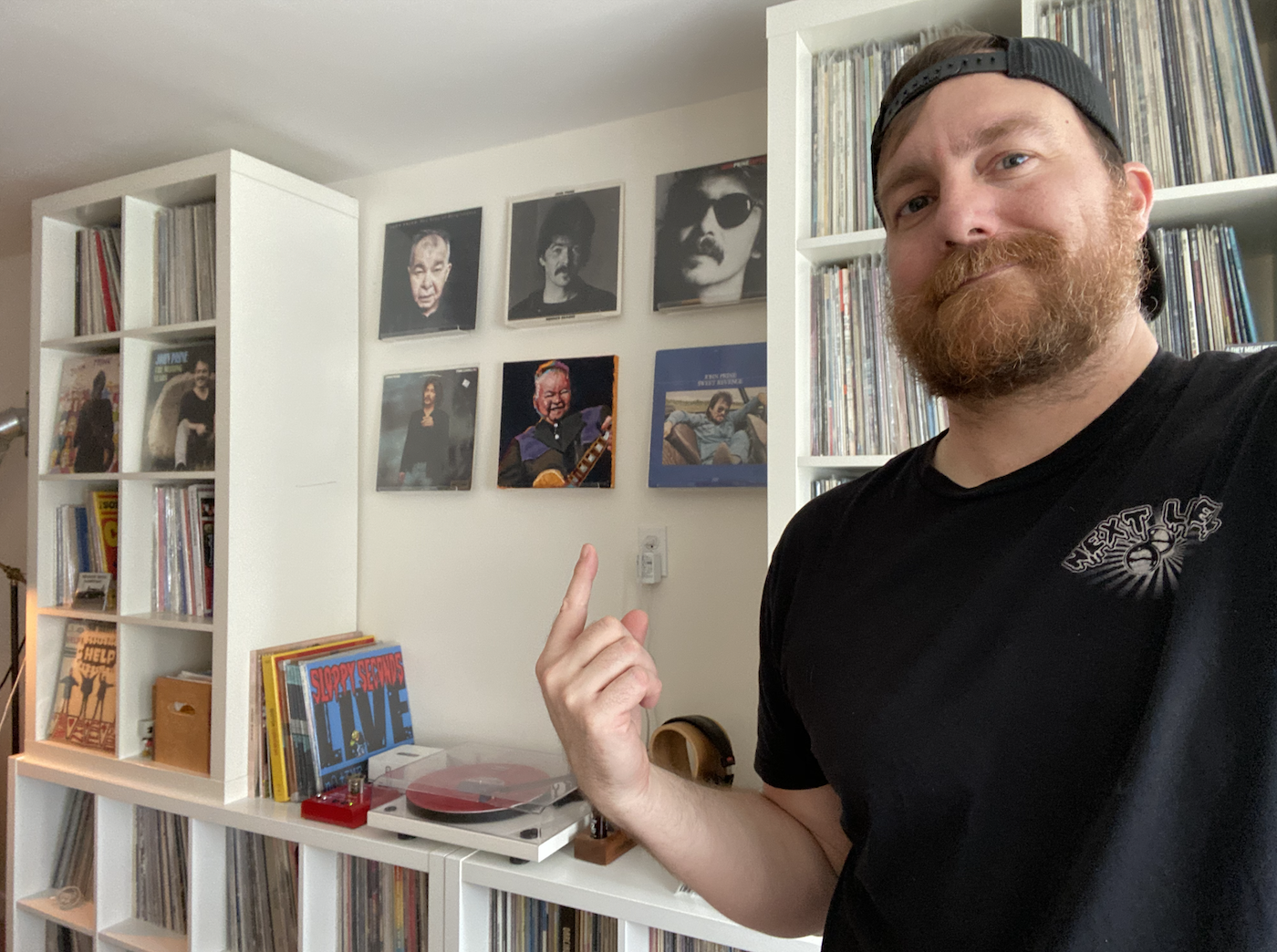 "John Prine has been a staple of music in our family for years. Even our kids are growing up knowing his music. ;) I've been fond of picking up his albums at garage sales and flea markets for little to nothing. I've kept up with his catalog and love everyone one of them in my collection.
Over the years, we've seen John live many times over. An evening with John was always an intimate and magical journey into his life and his love for music. Fortunately, the entire family and I had the opportunity to take a wild ride with him for a few years ago at the Portland Zoo for the Tree of Forgiveness Tour. I could tell he was excited while the elephants and tigers listened in.
Truly an exceptional experience for all of us. These moments are how we remember John, a jovial man, and full of  love. Always reminding us that life goes fast but filled with many more experiences to discover. In the end, hopefully, we all end up sittin' on a rainbow with you, John. You will be missed."
- Ryan, North Plains, OR