It feels like the relationship between Jagjaguwar and Secretly Canadian was inevitable.
As the indie rock underground marched towards the zeitgeist, they began their respective labels separately yet similarly. Both founded by state college students in 1996, their parallel stories imbue their eventual partnership with a feeling of the divine. Almost like destiny.

Secretly Canadian was the brainchild of two brothers, Ben and Chris Swanson, at Indiana University with hopes the Midwest was about to blossom into the next Seattle. Enamored with possibilities, the Swansons started the label out of their house without knowing how to make a CD. Meanwhile, some 500 miles away, Darius Van Arman was splitting time between various music-related jobs and his sixth year at University of Virginia when he decided to help out friends by pressing their demos. Not realizing the success to come, he pulled the name Jagjaguwar from a Dungeons & Dragons name generator.
With each label celebrating 25 years, we look back at how Jagjaguwar and Secretly Canadian have built themselves impeccable reputations that are forever intertwined. While they didn't join forces until 1999, they individually grew into powerhouses, and together one of the most distinguished operations in music. As two heads of independent music's Hydra, the Secretly Group, each have spent the past two decades as the home to some of the most acclaimed artists of their respective eras. Read below our 5 questions with Jagjaguwar A&R Eric Deines and Secretly Canadian co-founder Ben Swanson.
The artists of Jagjaguwar and Secretly Canadian are each a mix of indie legends, established greats, and up-and-coming acts. Their names do not bring to mind a sound or genre but an assurance of quality. As if they were handpicked by a trusted older sibling, Jagjaguwar is home to mainstays like Bon Iver, Angel Olsen, and Sharon Van Etten, cult heroes Women and Foxygen, or legends Dinosaur Jr. While Secretly Canadian's lineup seemingly diversifies itself to an even greater extent, their accomplishments are equal as acts as an icon of Yoko Ono's status sits comfortably next to idiosyncrasies such as Alex Cameron and comedian Tig Notaro. The War on Drugs and Whitney master the dad rock jams while Cherry Glazer and Porridge Radio bring the straight-up rippers.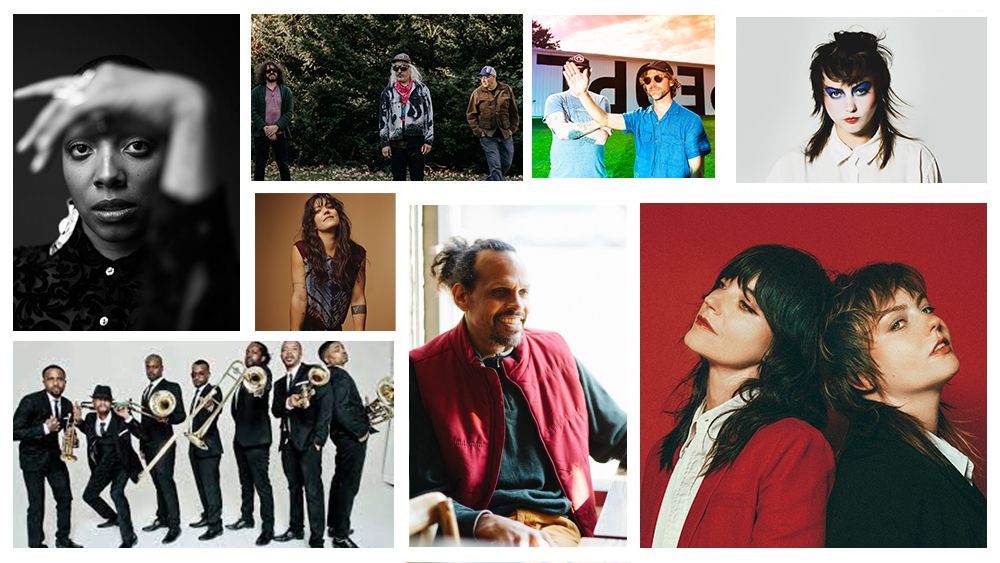 View Selection of Jagjaguwar titles
5 Questions with Eric Deines, JAGJAGUWAR A&R
Jagjaguwar just celebrated twenty-five years this year (congratulations!), how has your approach to finding new artists changed?
Obviously, the methods for discovery are quite different (the DSP algo; social media). HOWEVER, word of mouth and friends on the scene still matter as much as they did in 1996. Our buds posted up at record shops still know more than we ever will. And slithering your project's way into a first-of-three slot for a band you love still matters. Innovation and boundary defying are still cherished. Perhaps the Jagjaguwar machine has become so large that our internal economy doesn't match with projects in an early stage. And sometimes that's frustrating. But when we begin working with an artist that's hitting that particular cultural sweet spot, we can make some real magic.
The list is long, but are there any signings or albums you're especially proud of?
They're all passion projects! But of course, there are some that have accelerated our growth in major ways. Okkervil River's first records, especially Black Sheep Boy. Black Mountain's debut. Those were releases in that first decade that kept us on our toes. Bon Iver, duh. Women, Sharon Van Etten, Angel Olsen, Jamila Woods, Moses Sumney. I mean, damn — what a crew.
Bon Iver's self-titled album just turned ten this past month, how do you feel about having a landmark record like that under your label?
To have such a deep tissue impact on culture in such a positive way — meaning that record has meant a great deal to an unimaginable number of folks — is a wild, weird and satisfying feeling. Mostly, we just feel grateful — to the Bon Iver team for allowing us to rep the album; to our global partners who help spread the good word; and of course, the listeners.
Lots of great albums get lost in the shuffle of new releases. Are there any albums you released that you really love and think deserved more attention than they received so far?
While it was celebrated in its time, Wilderness's 2005 self-titled debut feels like it grows in power with every passing year. It could come out tomorrow and feel fresh as fuck.
Cut Worms' album 'Nobody Lives Here Anymore' was released in the fall of the pandemic. Tours were scrapped, plans were scaled down, etc. But it's really a treatise on the attention economy, capitalist realism, unplugging and a nation that has lost its way. All told, it could have been the album of The Isolation Era. Figure we might still be in the Isolation Era (or will be again soon enough) so give it a spin.
Also, there's an early JAG band called Manishevitz (Adam from the first JAG band Curious Digit) that has a song called "Some Men." I listen to it each holiday season as it's about all our modern Scrooge McDucks out there.
Finally, I would suggest everyone own a copy of Julie Doiron's 'Goodnight Nobody.' It's a lonely, wintery album with Julie at the very height of her powers. Spartan arrangement, economy of words, heartbreak-a-go-go.
What are some exciting directions and trends you see for the future?
Two words: Dolby. Atmos. :::)
But for real: As a few have predicted, I think a return to southern guitar rock is coming in some form or another. I think the same of black metal. Again, not sure exactly what form it will emerge in.
On a personal level, I think we'll see the deconstruction (and hopefully the implosion) of ambient music. It's gotten too easy. Making music for plants is OVER. I'm excited for whatever that might sound like.
I also think we are finallyfinallyfinally at the end of the Post-Blonde era! Feeling somehow we're ripe for a trip-hop revival!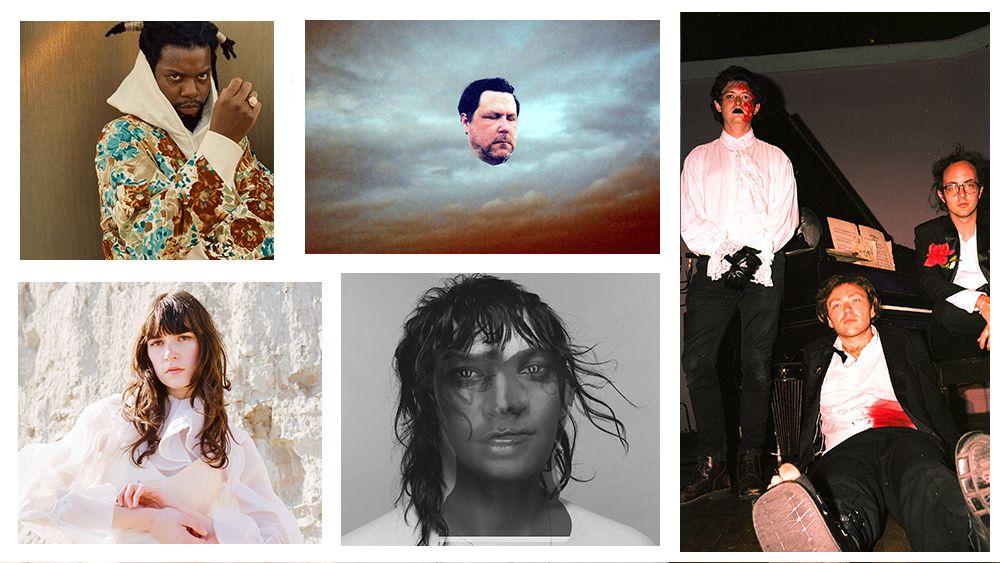 View selection of Secretly Canadian titles
5 Questions with Ben Swanson, co-founder of Secretly Canadian
The label started out when you were in college, how does the present compare to what you had imagined back then?
While we certainly weren't devoid of hubris, I don't know that we had the imagination to look too far into the future when we started. We really approached it as trying to survive to fight another day. We'd continually fuck up trying to meet new challenges, and then probably fuck up again - tho hopefully a little less on the second time and then eventually we'd figure it out. I suppose the hubris was that we could do it at all. Unlike some of our peers, we were blessed and cursed with incremental success along the way as opposed to one really big win in the very beginning. We didn't have to back into sustainability, we baked it into our approach along the way. That's not to say our was the correct way - I don't think that exists - but we managed to make it work for us.
Your roster showcases a mix of indie royalty, established acts, and up-and-comers, how do you maintain a good balance?
We love label culture. These days, it's so easy to talk about how labels don't matter and the death of gate keepers. There's a certain truth to that, but in a world of infinite choice, there's no choice. I'm a firm believer in curators. We need more curators not less in 2021 vs when we started in 1996. To brag on y'all, I'd say Rough Trade is one of the finest curators in the world, and has from all outward appearances, been able to thrive because of it. We talk ad nauseum about our roster, how our artists fit together as well as play off of each other, and how it all needs makes sense – if only in our minds. I don't know that there's a straight forward answer to your question as there are so many variables, so many things out of our control, but it does need to make sense to us, even if it's difficult to articulate. Perhaps the simplest way to explain it is that our is an expression of our passion in contemporary music and culture.
Indie music has changed so much in the past thirty years, what is the most exciting aspect of the state of things in 2021?
Dogmas are kind of out the window. There are now so many paths to success. Whether you define success artistically, by profile/positioning, financially business, or by cultural impact, the fracturing of the industry has allowed artists, labels and record stores to operate in multiple lanes. It can be a bit chaotic at times but it can also be super exciting to be running a label in 2021 as well as be a fan on the outside.
Is there anything specific that you look for in a Secretly Canadian artist that sets them apart from others?
Our artists tend to have super specific perspectives. Whether its Alex Cameron finding the nuanced humanity from the bowels of the modern condition, or Anohni ranting into the void about ecocollapse and the current depths of the Western experience, to Faye Webster wringing the strongest emotions out of the smallest of details with her deadpan delivery; all of our artists have similarly unique point of views. I don't know any artists quite like them.
2022 is rapidly approaching, what do you have in store for us next year?
We'll have plenty of releases from some of the current favorites with Whitney, Porridge Radio, Stella Donnelly and Cherry Glazerr are all being in the studio. I'm also excited to be partnering with some newer voices like Hatchie and AUNDREY GUILLAUME. who that will be coming with some larger statements next year. In addition to our albums, we're taking what we've learned from our 25th anniversary initiatives and exploring new platforms to tell our artists' stories via multiple points of entry into their worlds. Whether it's via Secretly Society (our record club), Paved Paradise (our touring pop up record expo), a new podcast we're developing or some left of center concepts like graphic novels, etc, we're exploring a ton of ideas.