Record Store Day 2021 will take place across two 'drops' - Drop 1: June 12th, Drop 2: July 17th.
Planning on visiting our new NYC store?
Below you will find all you need to know about the event at Rough Trade NYC this year, including the all-important safety guidelines.
We look forward to seeing you again on July 17th!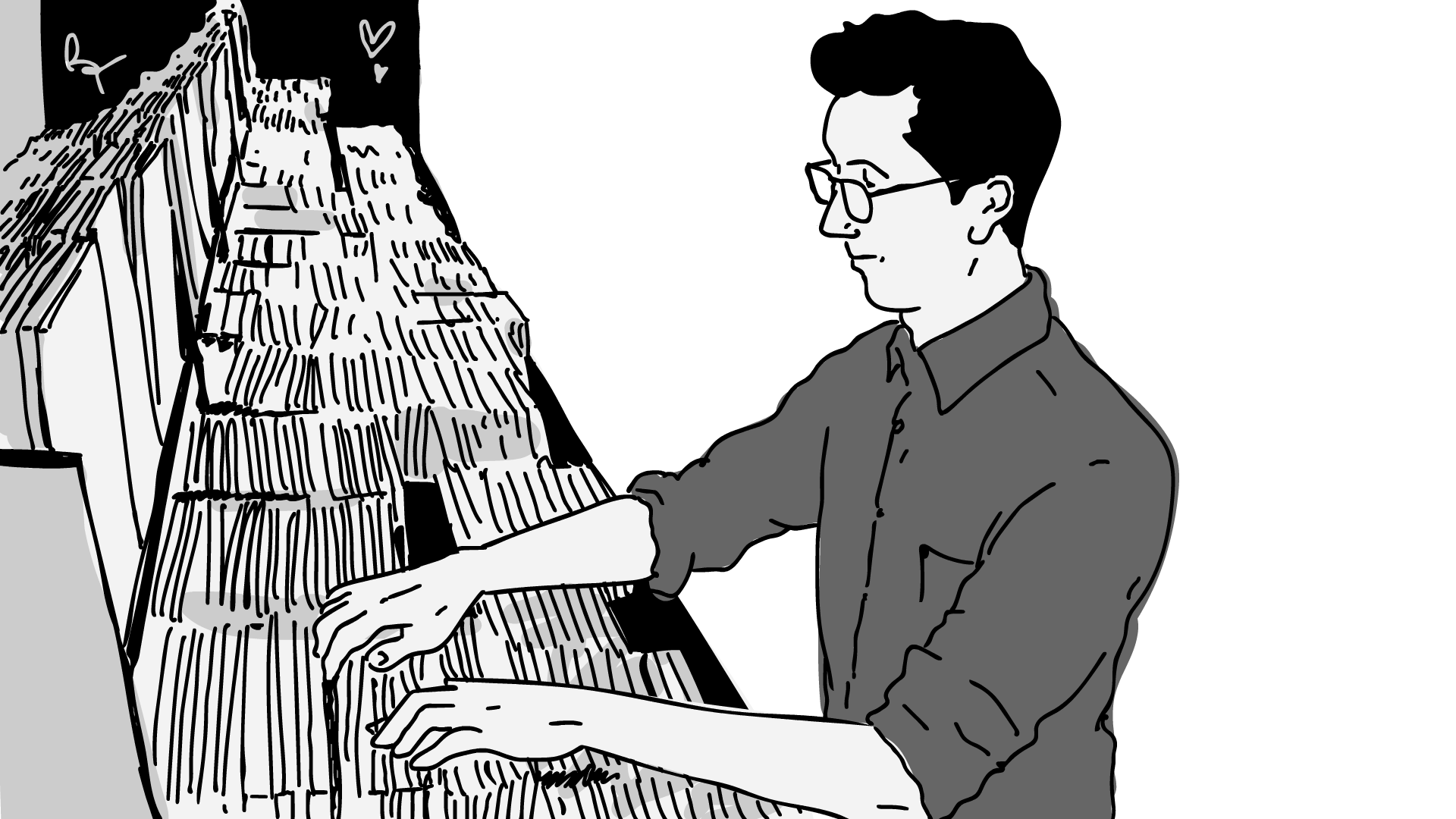 RSD Shopping Guidelines
Ahead of 2021's first Record Store Day drop, please take a moment to read through our RSD Shopping Guidelines.
Store is open from 9am until 8pm.
As usual, one copy per person, only. For fairness sake, we have to prohibit multiple buys of the same release.
Strictly first come, first served - no customer reservations.
Regretfully, there will be no live performances, food or drink sales on the day. Some neighboring businesses may donate coffee and sweets to customers in line.
Face-covering is required in-store, at all times.
We will be providing a 'personal shopping service' for Record Store Day releases. So, please have your wishlist ready prior to entering the store, and Rough Trade staff will look to obtain your selections for you. A wishlist form is available to print. Bring a pen with you if you plan on filling out your wishlist at the store. Please keep in mind that you may not get everything on your list and that the titles on the list may change.
To help us manage the safe capacity of the store, we kindly ask that you are prompt with your purchase, helping us ensure everyone receives service, as fast as possible.
As it will be a busy day with unprecedented requirements, we kindly ask that you are patient and courteous to all our staff members.
All remaining / unsold Record Store Day releases will be available at the store through Monday, June 14th at 12pm EDT at which time all remaining titles go for sale on roughtrade.com.
Enjoy! - this is a day to celebrate great music and great record shops, so even with all the guidelines, we hope you'll find the release(s) you've been patiently waiting for, and as with all record purchases, they deliver a joy for decades to come!

Have the best RSD experience possible...

We'd love to receive your feedback as to which titles you're most hoping to get your hands on, as we strive to best cater for the scope and demand... Simply fill out the form here or below, plus get a chance to win a $50 store voucher.

RSD 2021 - titles we're excited about...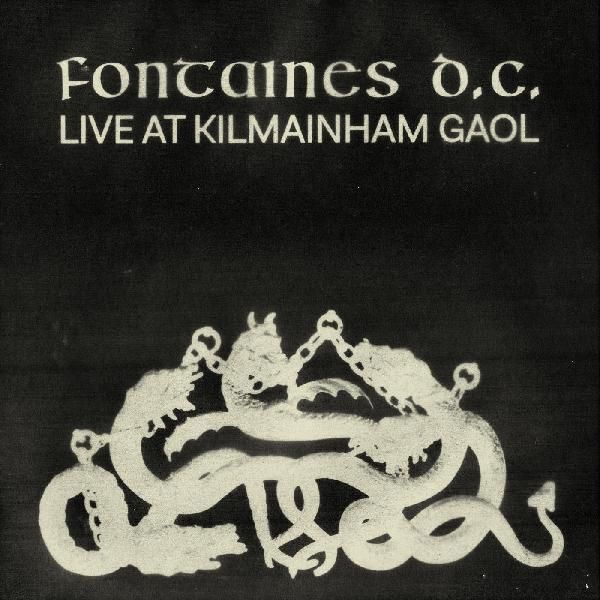 This live set was recorded in the summer of 2020 in Dublin's historic Kilmainham Gaol. It is a 10 song document of some of their best work to date put down on 180-gram vinyl in a gatefold jacket with an essay by author and historian Donal Fallon.
This single LP edition of Piñata has been lacquered at half-speed master by Metropolis Mastering in London for the highest fidelity and is housed in an 80s themed cover variant exclusively for Record Store Day 2021. Piñata, the acclaimed effort from Freddie Gibbs and Madlib is a perennial bestseller. For RSD 2021, Gibbs and Madlib replace Crockett and Tubbs for a follow-up to the blaxploitation inspired "Pinata: The 1974 Version", with the 80s fueled Piñata: The 1984 Version. Though we promise, no mullets or ugly Ferraris.
The 30th-anniversary reissue of Jonathan Richman's third solo album, Having a Party with Jonathan Richman, features intimate live and studio solo performances that showcase his storytelling and songwriting. First wide vinyl release, pressed on Bermuda Seafoam vinyl.
To celebrate the 50th anniversary of Fela Kuti's classic Open & Close, Knitting Factory Records is pleased to announce the first vinyl pressing since the 1980s. This edition features a return to the original gatefold jacket and will be pressed on red and yellow butterfly effect vinyl. Limited edition of 7000 for the world.
Originally released in 2003, Here Comes That Weird Chill (Methamphetamine Blues, Extras & Oddities' was a precursor to Mark's stunning album Bubblegum. Conceived as a single from that album, Here Comes That Weird Chill... was expanded to an 8 track EP with the inclusion of outtakes from the album sessions - hence, 'Extras and Oddities'. This Record Store Day edition is pink vinyl, pressed onto a 12' (previously 10').
The Truth is widely regarded as one of Prince's most underappreciated hidden gems. The album was originally released as an accompaniment to the 1998 triple album Crystal Ball, which marked the first time that Prince released an album totally independently. The Truth was also the first Prince album to be labeled "acoustic," though it does contain electronic instruments and elements, and it gave listeners an unprecedented chance to hear his songwriting and voice in a stripped-down presentation. This release marks the first time The Truth is available on vinyl with gorgeous, foil-embossed artwork designed by Prince's long-time art director Steve Parke.
A limited-edition 10" 4 track EP on transparent 140g vinyl, featuring 'Cheree', 'I Remember', 'Cheree (Remix)', and 'Keep Your Dreams' (an early version of 'Dream Baby Dream').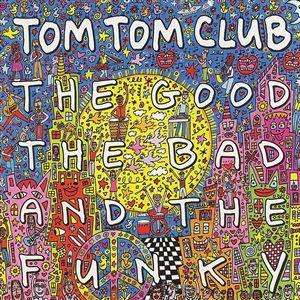 A bespoke collection of rare singles and UK-only album tracks from the Rock and Roll Hall of Fame inductees. Far from being cast-offs and also-rans, the selections are every bit as essential as the tracks included on The Zombies' primary releases. Pressed on 180-gram black vinyl, this LP includes new notes from the historical producer/engineer Andrew Sandoval.
Tom Petty and the Heartbreakers released their debut album in 1976. Since that time they have sold more than 50 million records and earned a reputation as being among the most successful and exciting touring acts in the business. Between the Heartbreakers' recordings and his solo work, Tom Petty has received 18 Grammy nominations. Honored with lifetime achievement awards including Billboard's Century Award, MTV's Video Vanguard Award, and induction into the Rock and Roll Hall of Fame, Tom Petty, with the Heartbreakers at his side, has achieved the status of legend among his fellow musicians and listeners worldwide.
Making its vinyl debut on a color variant, The Good, the Bad, and the Funky was originally released on CD only in 2000 and was the band's fifth and last full-length studio album. Features cover versions of Donna Summer's "Love to Love you Baby" and Lee Perry's "Soul Fire" with guest appearances from the late reggae great Toots Hibbert and legendary funk keyboardist/Talking Heads collaborator Bernie Worrell. The track "Who Feelin' It", was featured as a remix in the soundtrack of the 1999 film American Psycho. The album hasn't been available in over 10 years and hasn't ever been available on vinyl or digital services.
Limited Edition double vinyl edition of a collection of Amy Winehouse remixes from Frank and Back To Black, for Record Store Day 2021. This 2LP set is pressed on 180 gram colored vinyl – one LP blue, one yellow.
Vinyl reissue with two newly added bonus tracks, "Soba Violence," and a rare cover of "Light My Fire."
Brainiac proudly hailed from Dayton, Ohio. They put it on their T-shirts and proclaimed it religiously from the stage everywhere they went. On this double album by the same name, is the band's history unfolding from a new lens, chronologically through remastered singles, covers, and previously unreleased tracks over sides A and B. Sides C and D present a never before heard (or even torrented) example of their bombastic live experience: a concert recording from the legendary Blind Pig in Champaign-Urbana. The gatefold artwork contains a band family tree of sorts, centering Brainiac to many of their local contemporaries as well as various pictures from the band's personal collections. Listening to this release will not get you Y2K compliant, but it is a fresh reminder of how exciting Brainiac was as well as further evidence that Ohio once reigned supremely weird.
Featuring bonus LP of rare mixes and tracks from the 1981 sessions. Includes original rejected cover artwork. Audiophile pressing at RTI. Cut by Kevin Gray.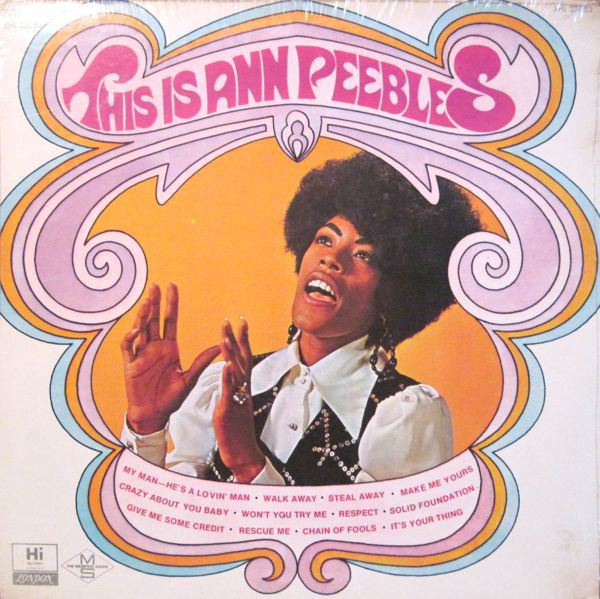 Ann Peebles first album, and first pressing since its original release in 1969. Remastered on violet vinyl.
Oh Me Oh My: Aretha Live In Philly, 1972 is a shining example of the Queen of Soul at her best. The nearly hour-long performance – recorded live at the National Association Of Television & Radio Announcers Convention in Philadelphia, PA, USA, 1972 – features the first live performances of many of Aretha's landmark hits. The live recording took place shortly after the release of her Grammy™ Award-winning studio album "Young Gifted and Black" and features the albums two Top 10 (USA) singles, penned by Aretha, 'Rock Steady' and 'Day Dreaming'. Plus stunning covers are woven into medleys of 'I Never Loved A Man (The Way That I Love You) / I Say a Little Prayer', 'Bridge Over Troubled Water / We've Only Just Begun' and a glorious rendition of Aretha's anthem 'Respect'. This stunning performance will be made available on vinyl for the first time especially for Record Store Day 2021, pressed on orange & yellow double vinyl. Strictly Limited to 10,000 copies.
This 12" features two reggae remixes each of "Jokerman" and "I And I" by Doctor Dread. The original versions of both tracks appeared on Dylan's 'Infidels' album with Sly & Robbie as the rhythm section. The two "I And I" remixes were previously released on Is It Rolling Bob: A Reggae Tribute To Bob Dylan (2003) while the 'Jokerman' remixes are newly commissioned and previously unreleased. Doctor Dread has worked with Bob Marley, Black Uhuru, Jimmy Cliff, Inner Circle, Gregory Isaacs, Luciano, Mad Cobra, Freddy Mcgregor, Sly and Robbie, Steel Pulse, The Wailers, and many others.
Bobbie's journey from country singer-songwriter to blue-eyed soul diva stopped off at a hitherto unknown destination along the way. Before she arrived at Muscle Shoals to work her magic with the late great Rick Hall, Bobbie cut a laid-back album of classic and contemporary jazz tunes that was abandoned before it had the chance to see the light of day. This was a shame, as Bobbie proves herself as adept in this genre as in any other. This self-produced collection first saw the light of day on the Bobbie Gentry boxset, but this lost album deserves to have its own separate release, and what better format than vinyl? The set exudes a sophisticated and intimate late-night vibe mostly featuring Bobbie alone with her guitar accompanied by a bass player; occasionally there is a whisper of strings from Jimmie Haskell who famously composed the cello and violin arrangement on Ode to Billie Joe. Gentry fans will find much to love in Bobbie's short-lived but brilliant turn as a jazz singer. The original 8 tracks to be supplemented by the 'I Didn't Know' and 'Hushabye Mountain' demos recorded around the same time, this LP also features the previously unreleased alternate version of 'Hushabye Mountain'.
Previously unreleased historic recordings from Charlie Parker's legendary visits to Los Angeles!
Cro-Mags is one of the fundamental names for the birth of the so-called "crossover thrash" subgenre, which synthesized thrash metal and hardcore punk. Cro-Mags' first full-length, The Age of Quarrel, released in 1986, is one of the first albums where the unadulterated energy of hardcore punk is filtered through the aggression and the fury of thrash metal.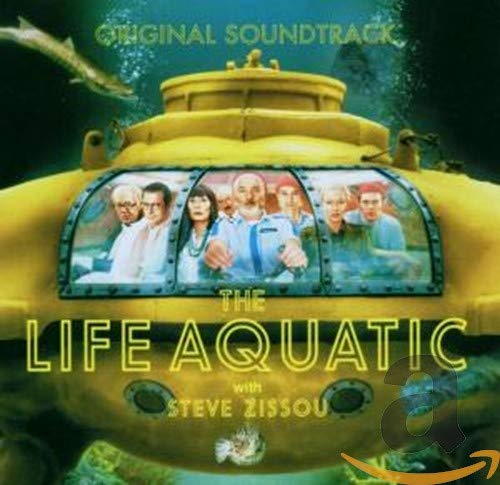 A collection of songs from the Oh Boy Records catalog curated by Independent Record Store Day. Side A: 1) In Spite of Ourselves 2) All The Best 3) Summer's End 4) Some Humans Ain't Human; Side B: 5) Sins of Memphisto 6) Lonesome Friends of Science 7) It's A Big Old Goofy World 8) When I Get To Heaven
The soundtrack includes several instrumental pieces by Australian composer Sven Libaek. Songs include original David Bowie recordings, Bowie covers by Seu Jorge, and two songs – "Search and Destroy" by The Stooges, and "Gut Feeling" by Devo – that had been produced or co-produced by Bowie. Although Anderson worked with Devo co-founder Mark Mothersbaugh for the soundtrack for this and all of his prior movies, this soundtrack marks the first time one of Devo's songs, "Gut Feeling," was used in a Wes Anderson film. Mothersbaugh's Devo bandmate Bob Casale (aka "Bob 2") co-produced the soundtrack with Mothersbaugh. Pressed on cerulean blue double vinyl.
Out of print LP with no new and very limited used copies available. Bad Girls is widely considered one of the greatest disco albums which was released on April 25, 1979, on Casablanca Records. Bad Girls became the best-selling and most critically acclaimed album of Summer's career. It was also her 7th & final studio album for Casablanca Records.
To commemorate its 30th-year Get On Down presents "Mr. Hood" in a never to be repeated tri-color pressing of the double LP. KMD (Kausing Much Damage, or a positive Kause in a Much Damaged society) was the early 90s Hip Hop group that served as a launching pad for the career of the artist we now know as MF DOOM (known during his KMD tenure as Zev Love X). In the 30 years since Mr. Hood was released so much has changed in the world and the world of Hip Hop but this recording has maintained an ageless appeal with DOOM becoming an artist of legendary stature.
Originally released in 1968, Richard Pryor's cover art (shot by legendary photographer Henry Diltz) should have been enough to let the buyer know this was not your average comedy release. Pryor was at a career crossroads that year, when the earliest tracks for the release were recorded at the Troubadour in West Hollywood. He'd already become a regular on The Merv Griffin Show and The Ed Sullivan Show, and was signed to the same agency that handled The Beatles and The Supremes. But it wasn't just his love of artistic freedom that pulled him toward what many looked at as defiance. Pryor wanted to not only change comedy but how we look at ourselves and those around us.